The Meccanica Kitchen System is a modern kitchen system created by Gabriele Centazzo for Demode. The sleek design provides ample storage space, with cloth doors that are recyclable, stain resistant, heat and water resistant, removable, and machine washable.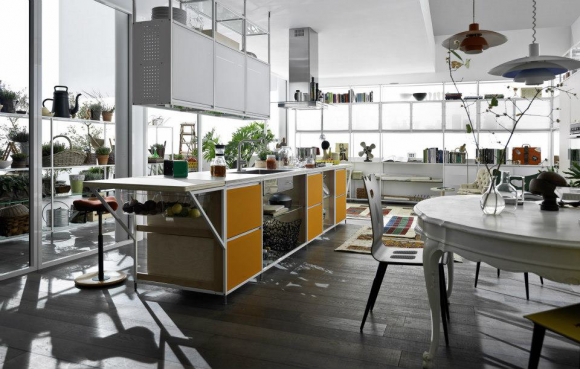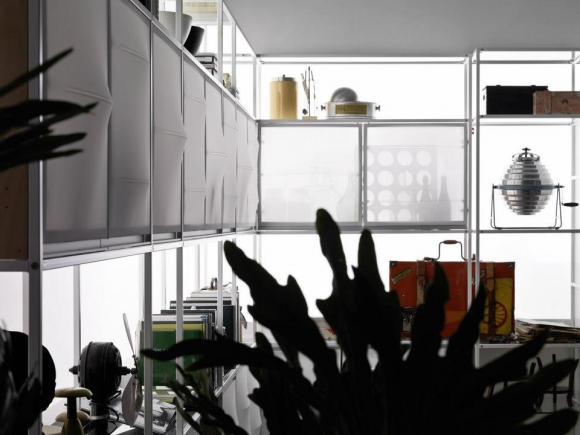 There are no glues used in this modern kitchen system, reducing the amount of formaldehyde in your home. They are ninety percent reusable and one hundred percent recyclable, and they can be returned when it's time for them to be replaced, so that they can be reused by Demode, effectively getting rid of waste.
The system is fantastically flexible and customizable, allowing it to work in any home. The doors can be customized in various ways, and the frames can be lacquered to fit your home décor.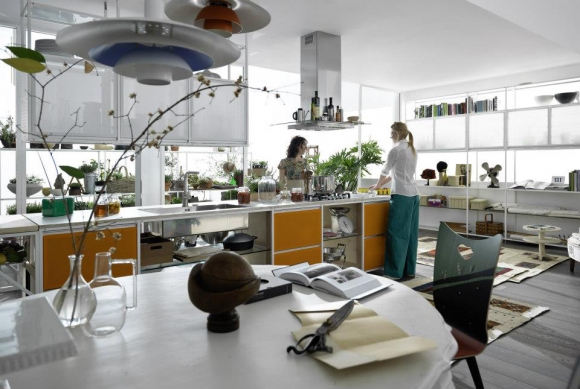 We love the clean and streamlined look of this kitchen system. It keeps the kitchen open and spacious, adding or maintaining an airy atmosphere. It is also a fantastic solution to the need for storage, but the want for an organized and minimal space.
Maintenance would be a breeze with this fantastic kitchen system. Just remove the cloth doors, throw them in the washing machine, and you're all set: so much easier than repainting or fixing a wooden cabinet door.
The combination of open shelving, closed shelving, and drawers, is absolutely stunning, providing multiple options for different storage needs.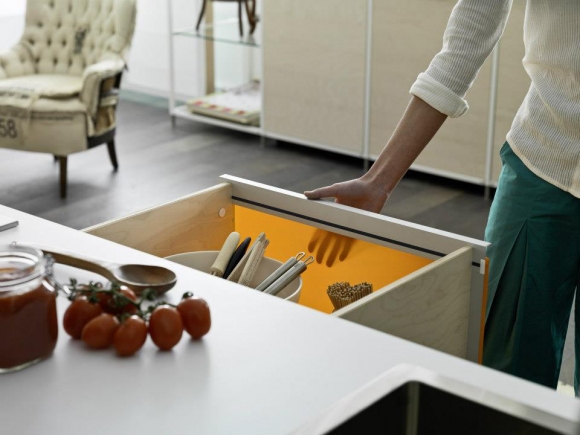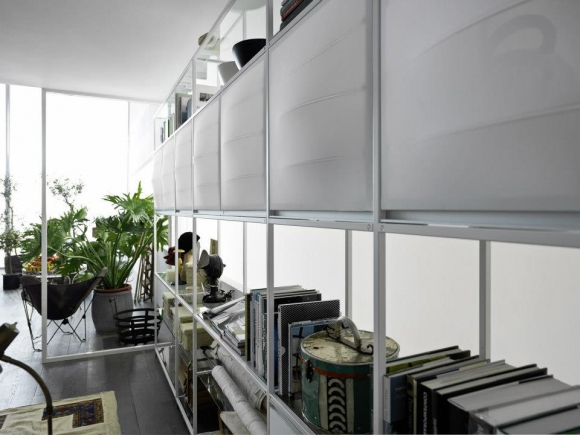 This modern kitchen system can also be used in other areas of the home. It would look beautiful as living room storage and/or office storage.
And lastly, this beautiful system is easily assembled and disassembled, making it a little easier if you choose to set it up yourself and if it is time for it to be replaced.
This system incorporates everything, it is recyclable, reusable, beautiful, modern, and customizable.
An innovative design full of function and beauty.