It can be hard to design a fabulous room for a teenager, especially during those in between ages. It can also be very complicated if your teenager has a smaller space. This is why we have decided to talk about a few teenage room ideas today. These ideas, by Tumidei, are stylish, modern, and sleek, and hopefully you're teenager will love them for years to come.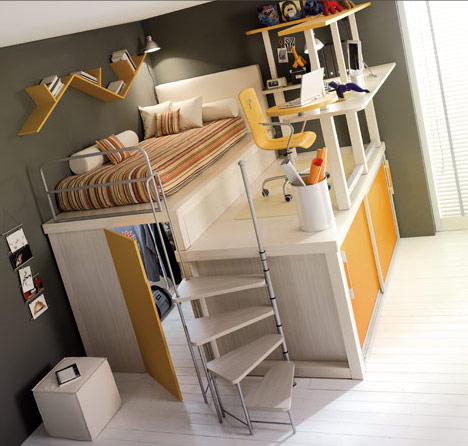 Fun and functional. We love the loft design and the tangerine color.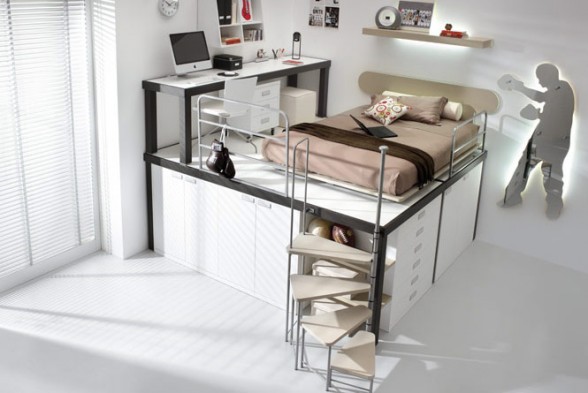 Another great and gorgeous loft design, with whites, blacks, and browns. We would've loved this as a teen.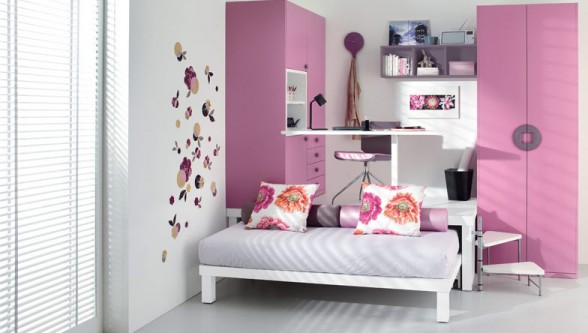 This space is absolutely stunning, with pinks, purples, full length closets, and pretty floral pillows.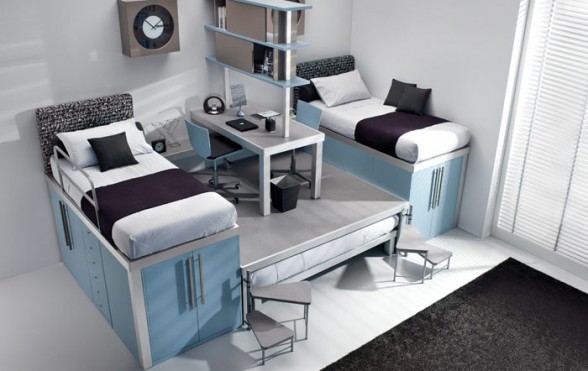 This arrangement is perfect for sleepovers. Lovely colors.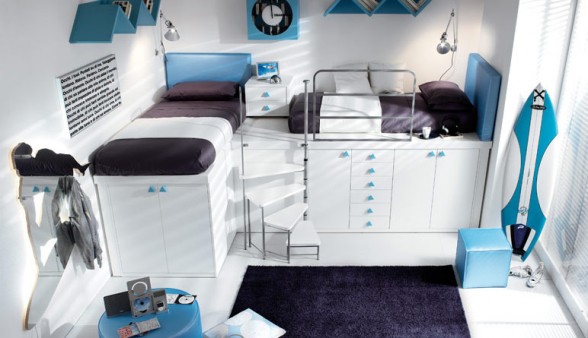 Also perfect for sleepovers, and fantastic colors.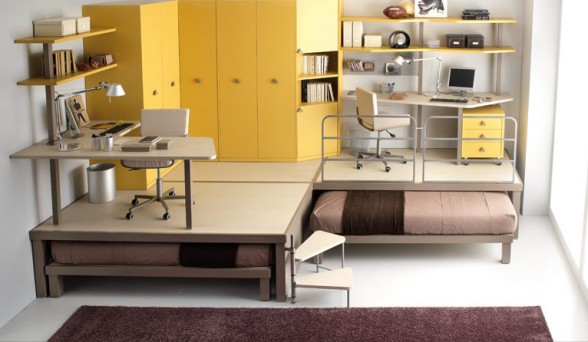 This is one of our favorites. The yellow and brown combination in this room is unexpected and fantastic. We also love that this space works for two teenagers.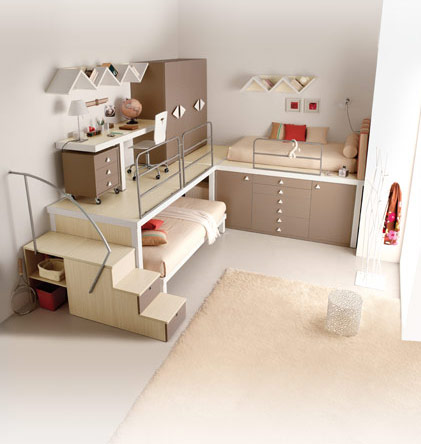 Browns and creams, and fabulous red accents.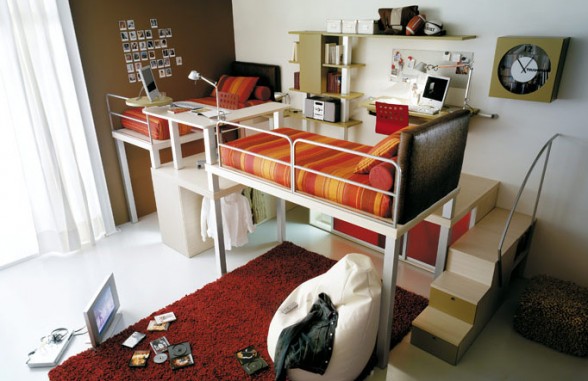 There's so much style in this room. Reds and oranges warm the space, and leather adds a bit of luxury. The brown accent wall is fantastic.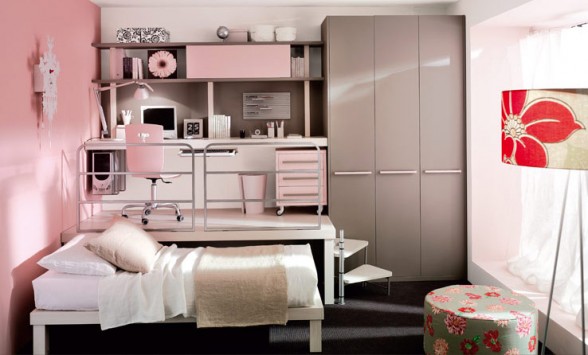 This is the perfect design for your girly girl. A little glam and some modern make for a fashionable bedroom.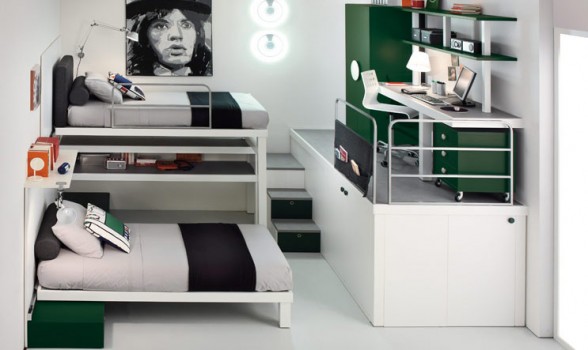 The green and black, and the lighting, create an intriguing and fun space.
These fantastic teenage room ideas will have your teenager's room renewed and enlivened in no time. If their room is a small space, these provide the perfect solution, keeping the rooms open and airy. If their rooms are larger, these ideas are still extremely stylish and functional, and they will give your teenager's bedroom a lovely dose of pizazz. The modern design and the fascinating style of these teenage room ideas creates a dreamy and gorgeous room, that feels even more like a teenager's own private space.