Lately we have been seeing a lot of white marble in various interior design projects. At first it seemed to be mostly in bathrooms and in countertops from time to time. However, people are now stepping their game up with where they are placing the marble and to what extent it is being used. What you will see is that it is actually quite popular in the kitchen now (still used in bathrooms a lot, but areas in the kitchen call for a rather nice upgrade in surfaces, apparently).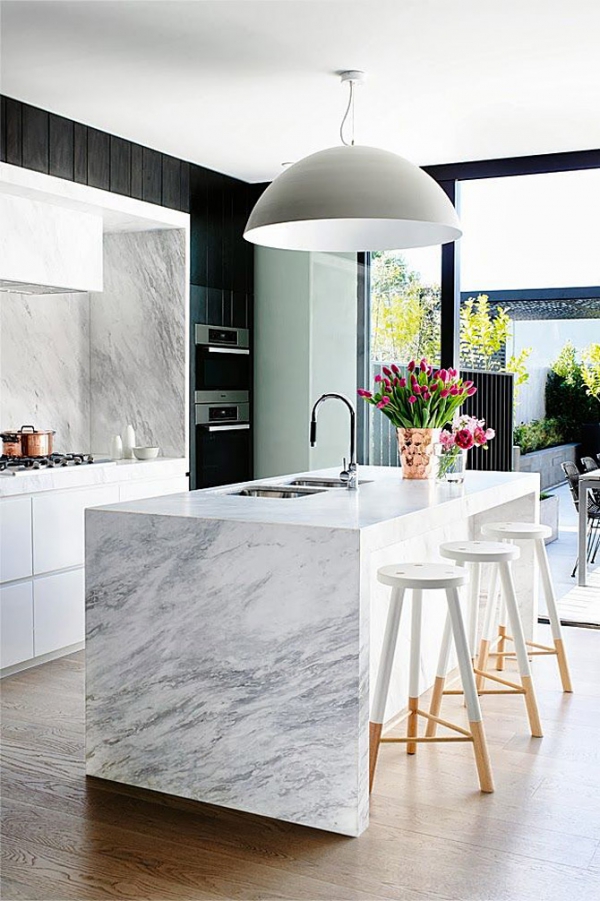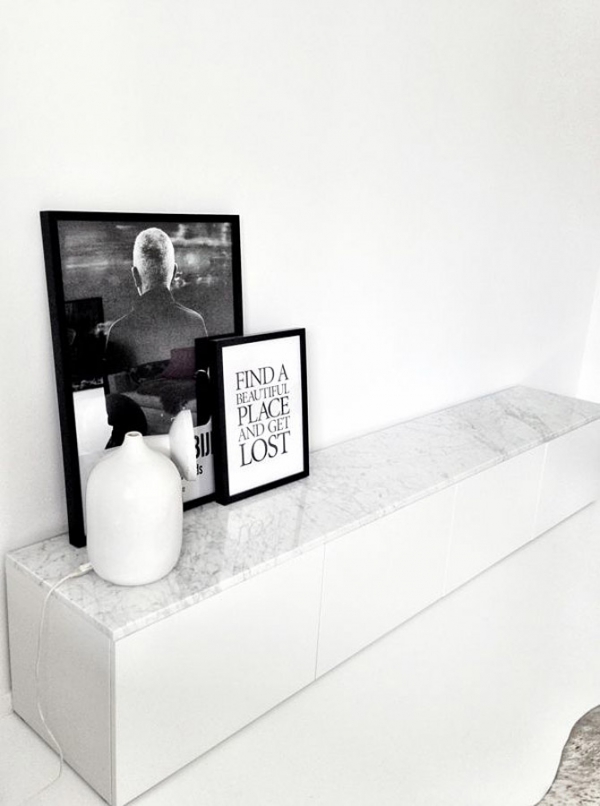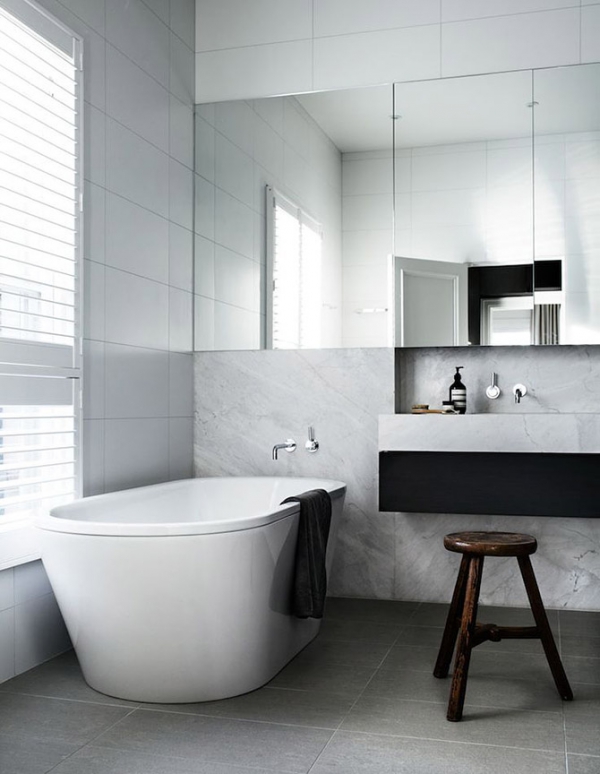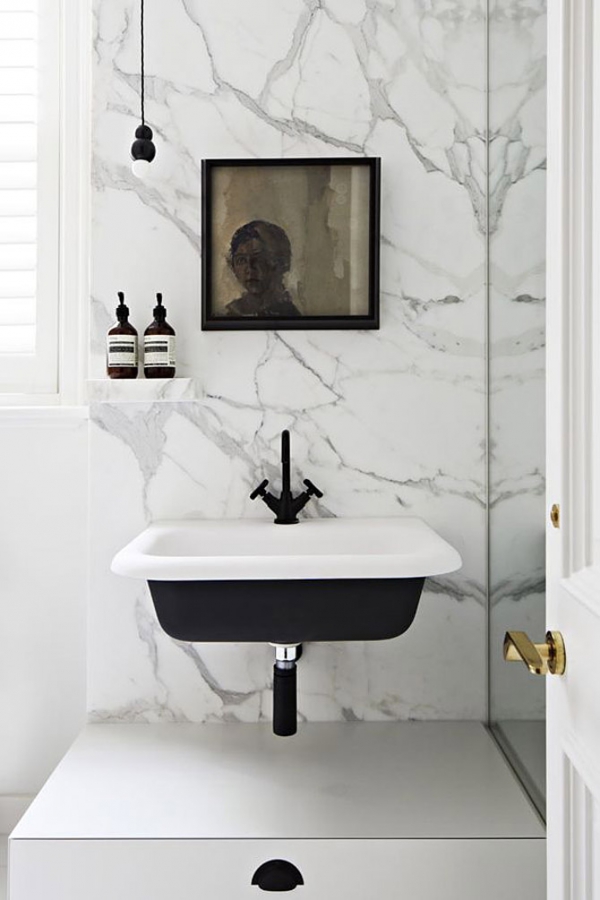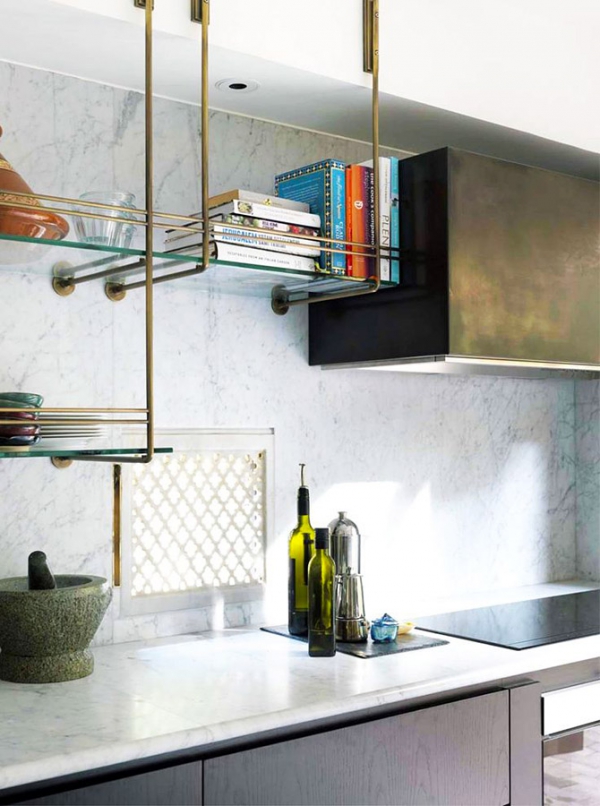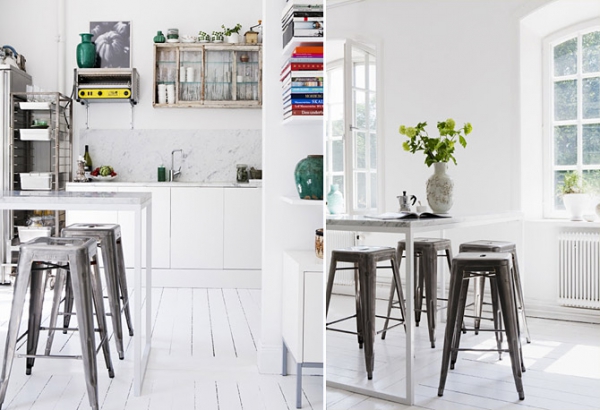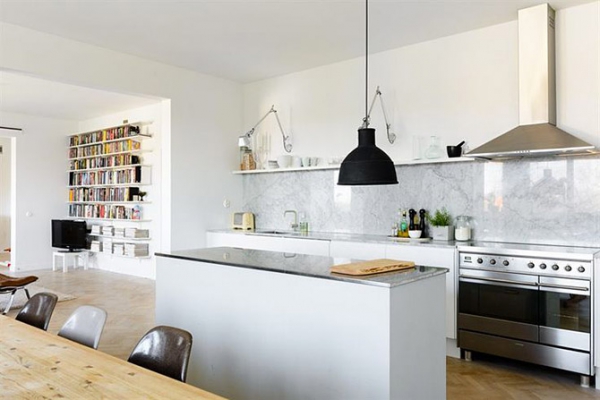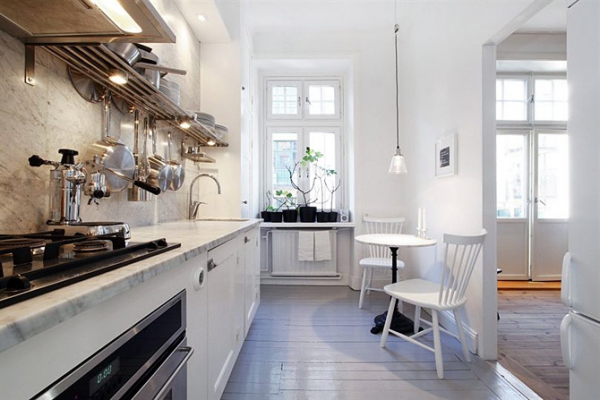 Backsplashes are especially trendy marble accents, and really it does make sense. While it clearly looks stunning in all of the kitchens we see here, marble is a rather easy surface to wipe clean; now it's beautiful and functional! There are some excellent examples of countertops (and sides) that look stellar with the white marble finish, and some people have even gone as far as to create seats that feature marble accents.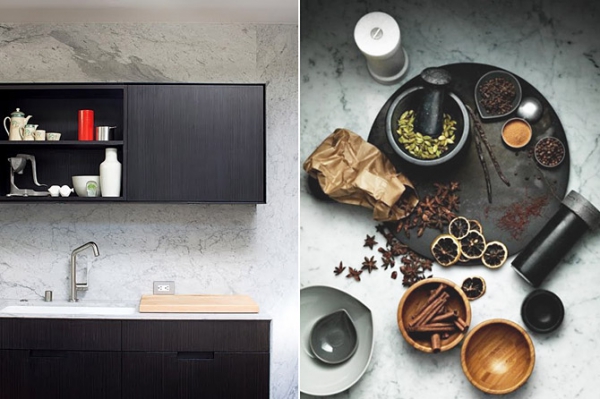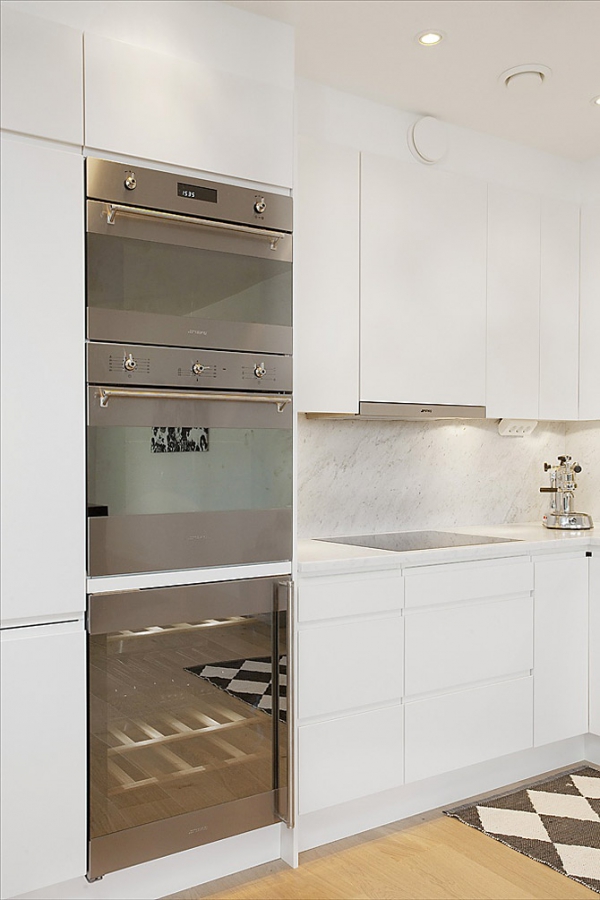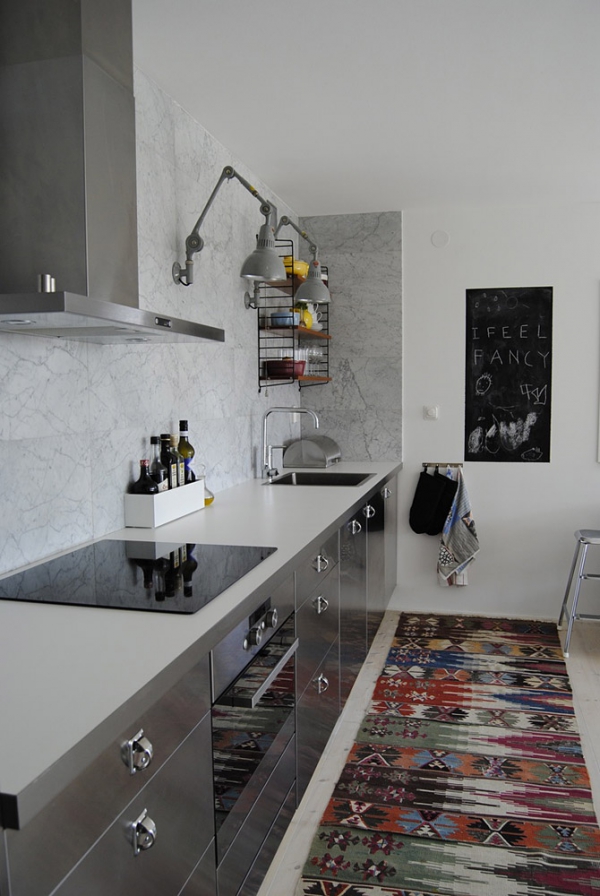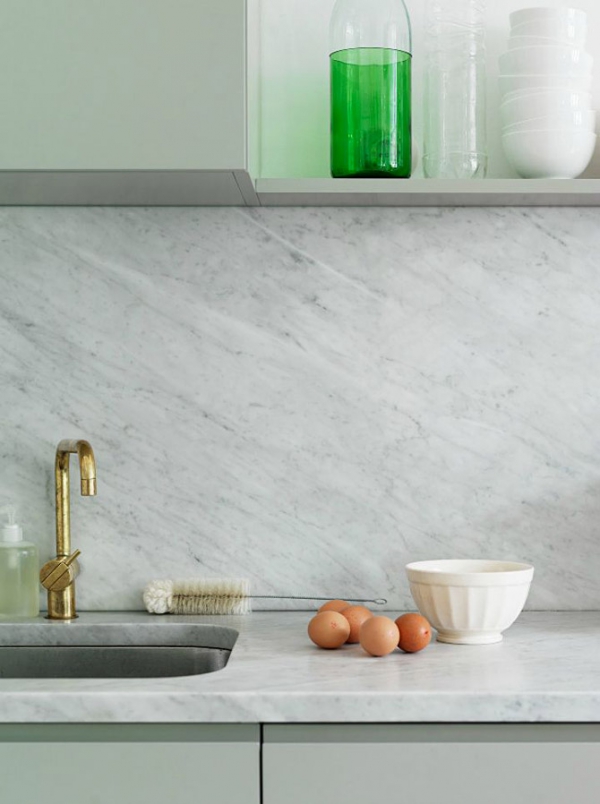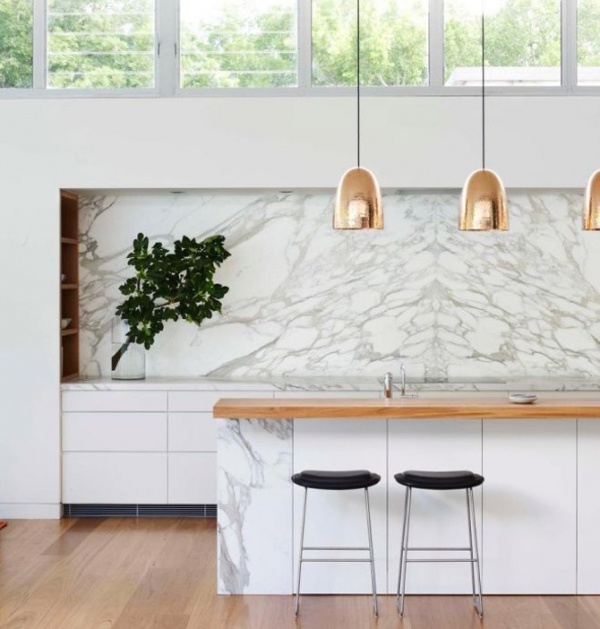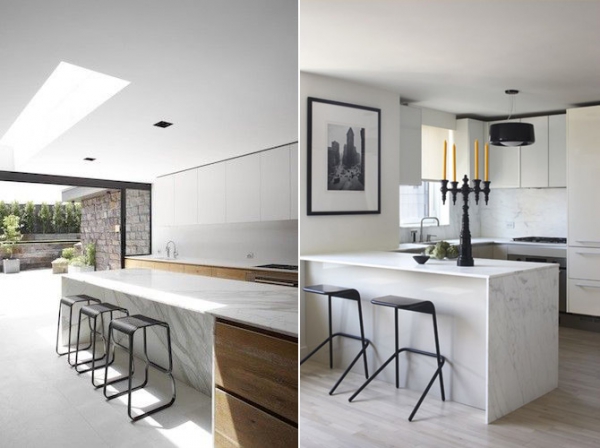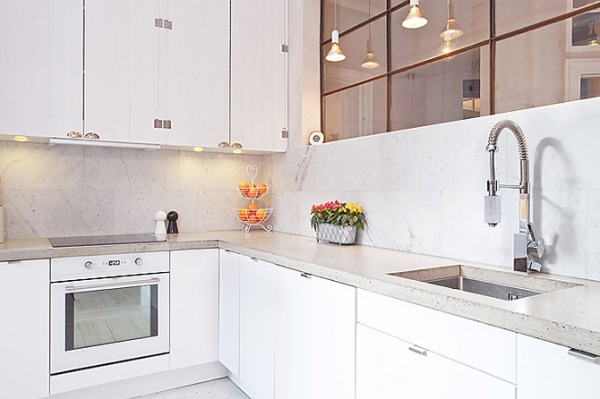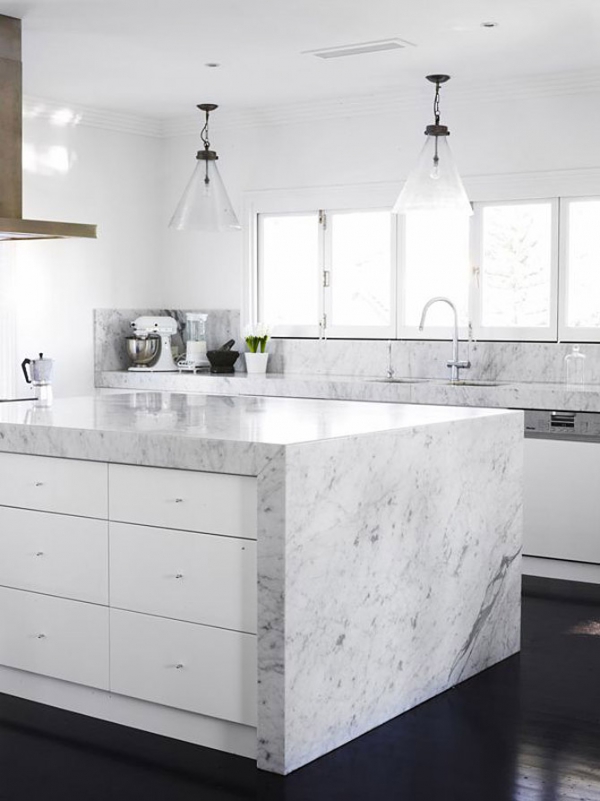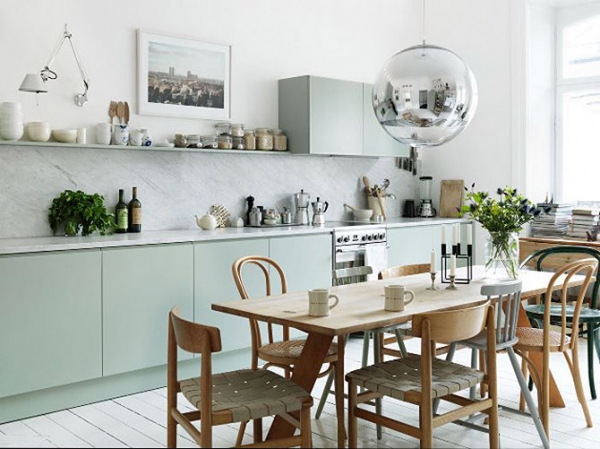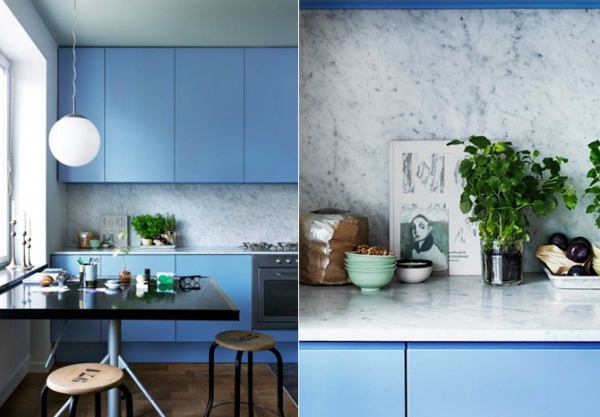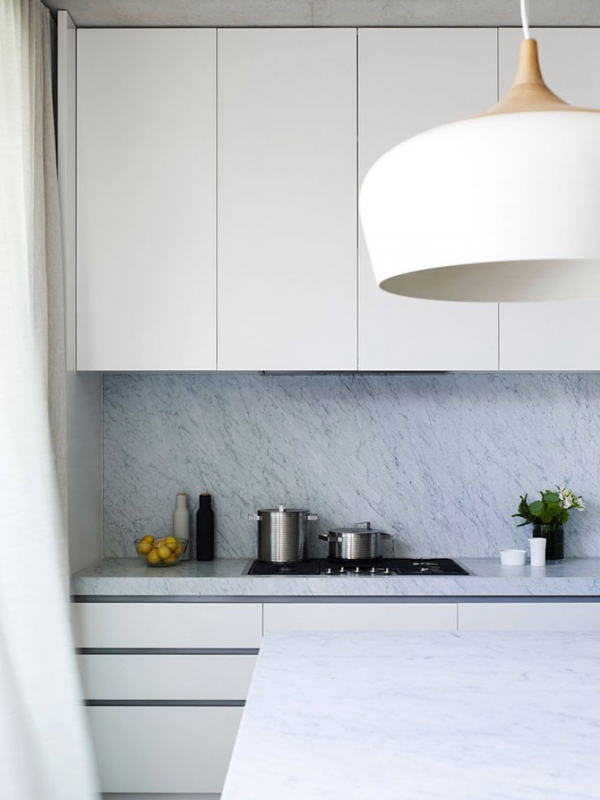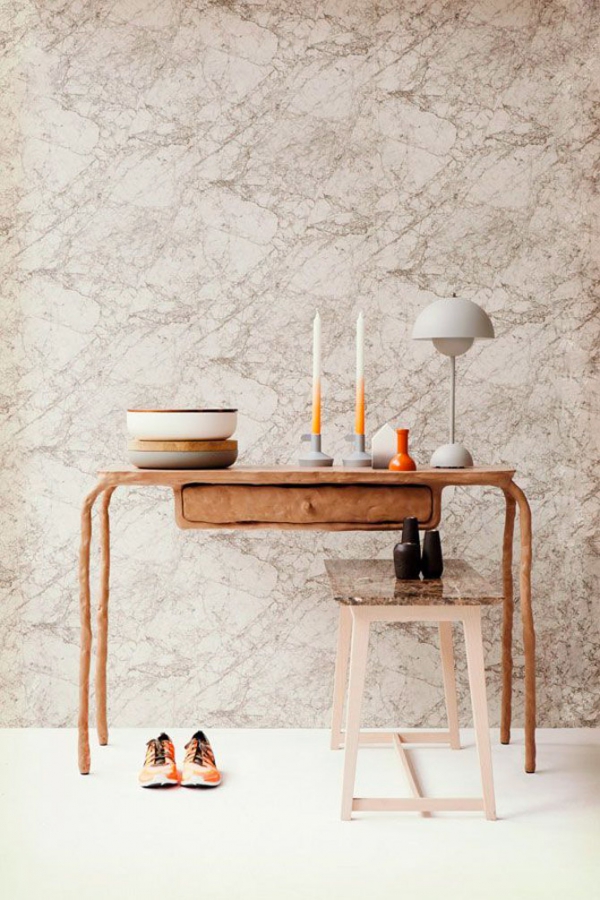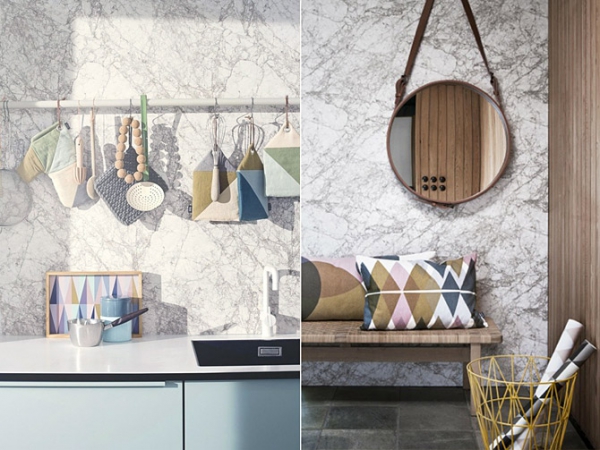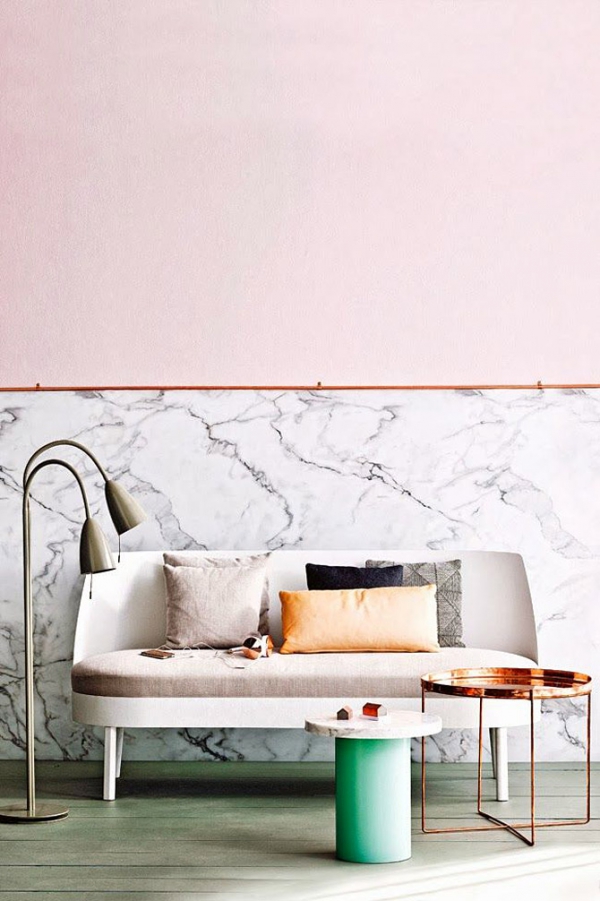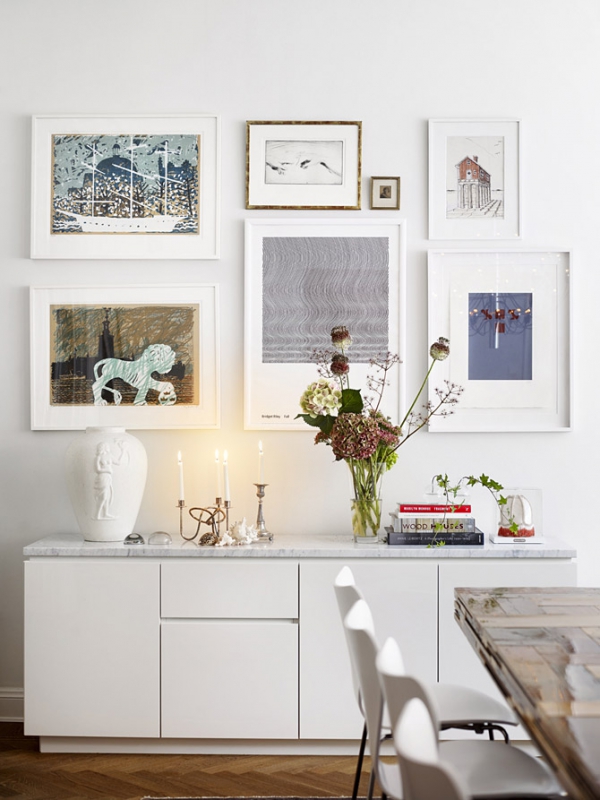 What we're most impressed with are the entire walls that consist of only marble. You really don't even need to decorate much more if you have an entire wall dedicated to white marble. This idea clearly is evident in these homes, whereas they are all minimal in the rest of the interior design.
Images found here