Your garage is one of the places that you may not really think to do any sprucing up to. You have probably already come to the conclusion that your husband has clearly taken over it with his numerous tools and gadgets. The only thing you go in there for is to park and move the car, right?
Well think again! Your garage has the potential to become one of the most stylish parts of your home.
Take it from interior designer, Kerrie Kelly from Kerrie Kelly Design Lab. Her garage conversion will definitely change your mind about your garage.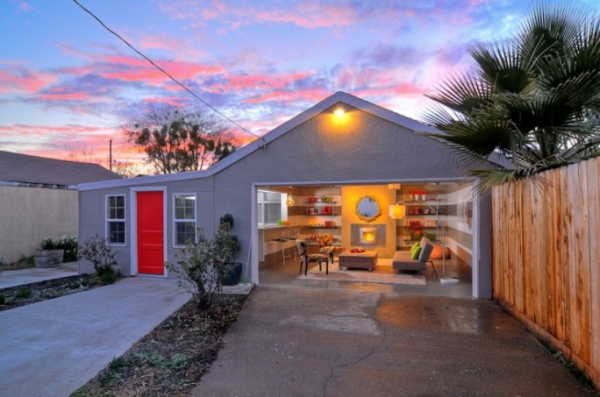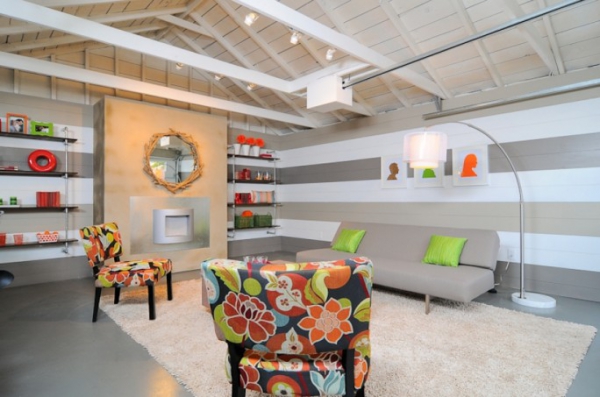 Kerrie kept the base of the garage simple with white and gray in order to allow the funky décor to pop out in a fun way. She was clever in her selection of the items in that she made sure that her garage conversion overall remained as open and spacious as possible. To further explain the reasoning about this, she says:
"When our client decided they needed more space, we took an unusual approach. We transformed their dated garage and turned it into a family oriented lounge full of color and personality. The white rafters and ceiling keep it feeling open and spacious while the stripes add a fun sophistication. The new garage door even lets in natural light!"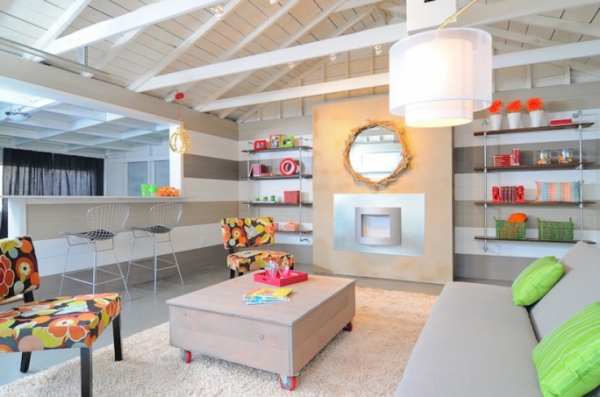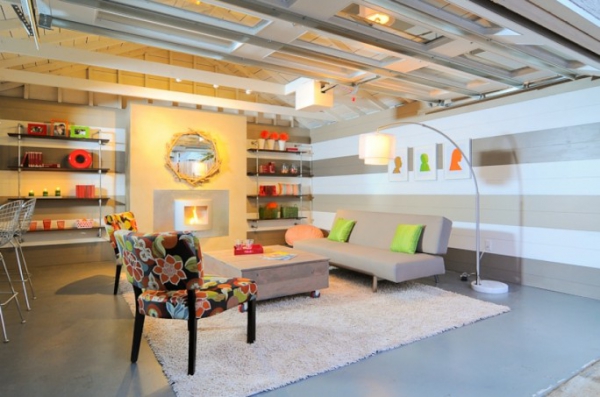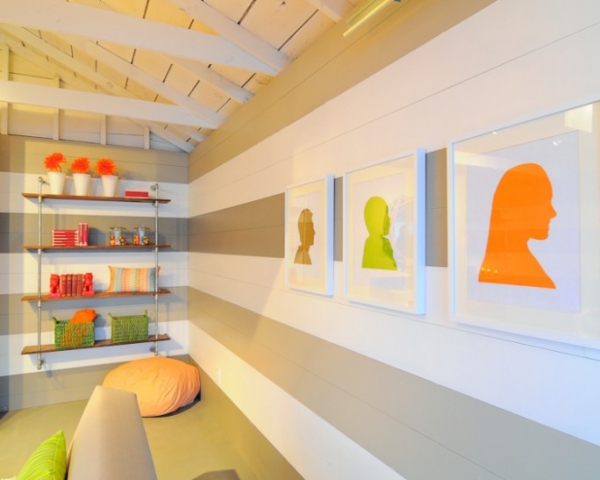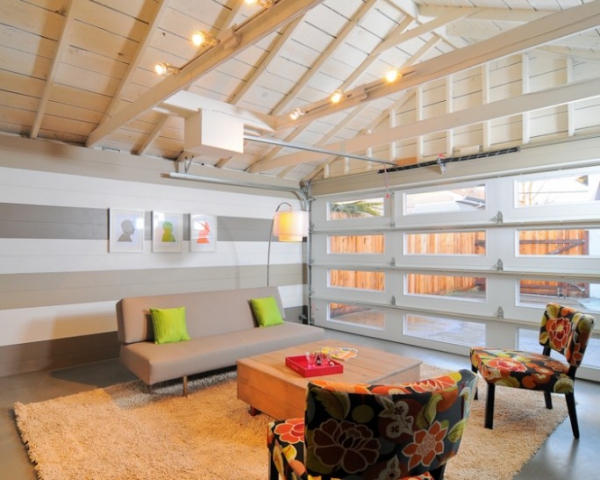 What a way to think out of the box and create a vision for a unique way of adding more space to your client's home! If we ever have a garage conversion idea, we will certainly come to you first!