The use of white and wood in this home in Sardinia, is out of this world… The combination is so striking, especially when it's complemented by rustic details.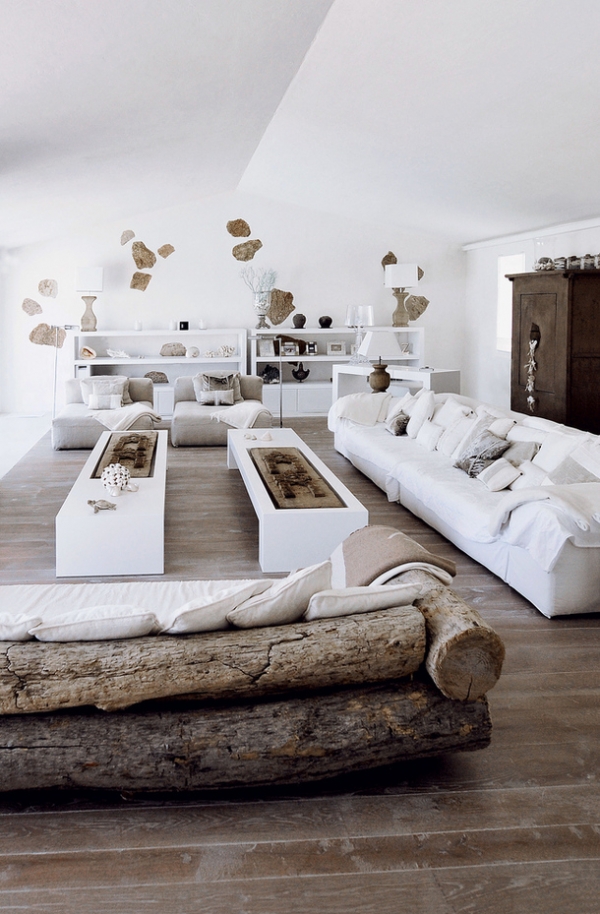 Hardwoods line the floor of the seating area in this outstanding space. A long white sofa and two neutrally colored chairs, create a beautiful seating area. The other sofa, a sofa made of logs and white cushions, elevates the living room design to exceptional. The two rectangular tables, with wooden inlays, create a huge amount of interest, and the décor in the room is phenomenal. It is fabulously earthy, fitting in perfectly with the white and wood design. The stone areas in the wall are a wonderful touch. Completing the room, white shelving, a white table, and a dark wooden cabinet, provide a place for knickknacks and doodads.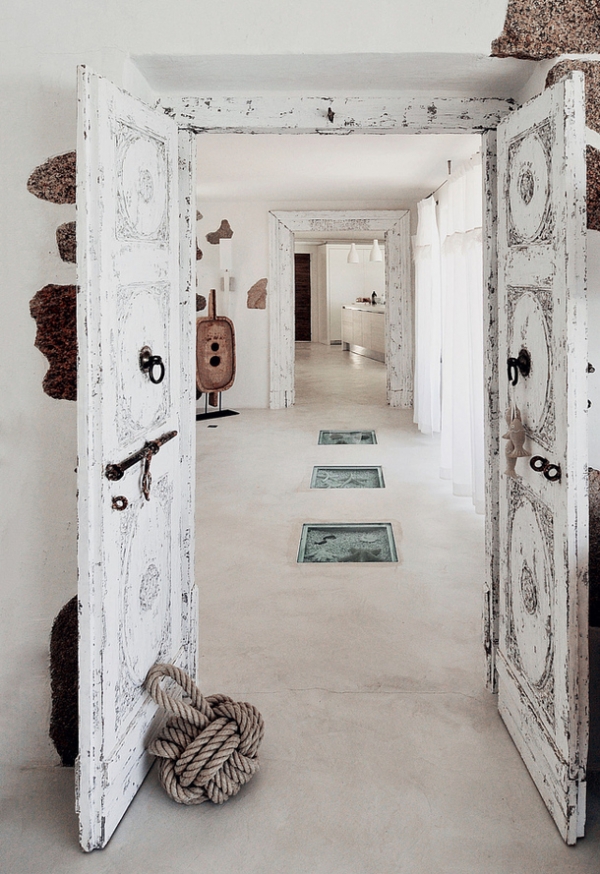 This is just amazing. The rustic white doors, the stone accents in the wall, and the turquoise squares in the floor are absolutely beautiful! The rope door stopper is unique and attractive.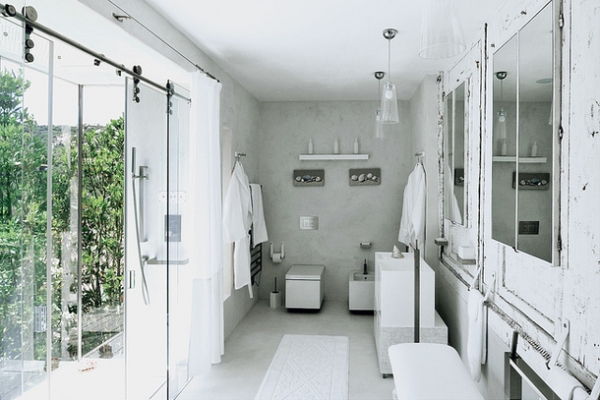 The bathroom combines rustic and sleek wonderfully. The rustic touches on the wall continue the white and wood design, and the lighting and appliances are modern and beautiful. The glass shower is exquisite, with its completely glass exterior, providing inspiring views of the surrounding landscape.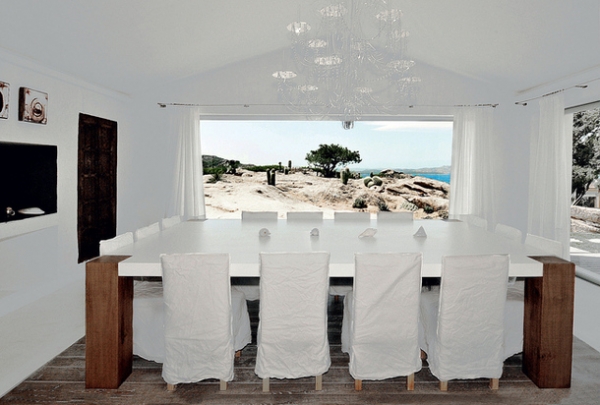 We are in love with this white and wood square dining table. Large windows provide natural light and magnificent views, and a glass chandelier, brings a hefty amount of elegance to the space.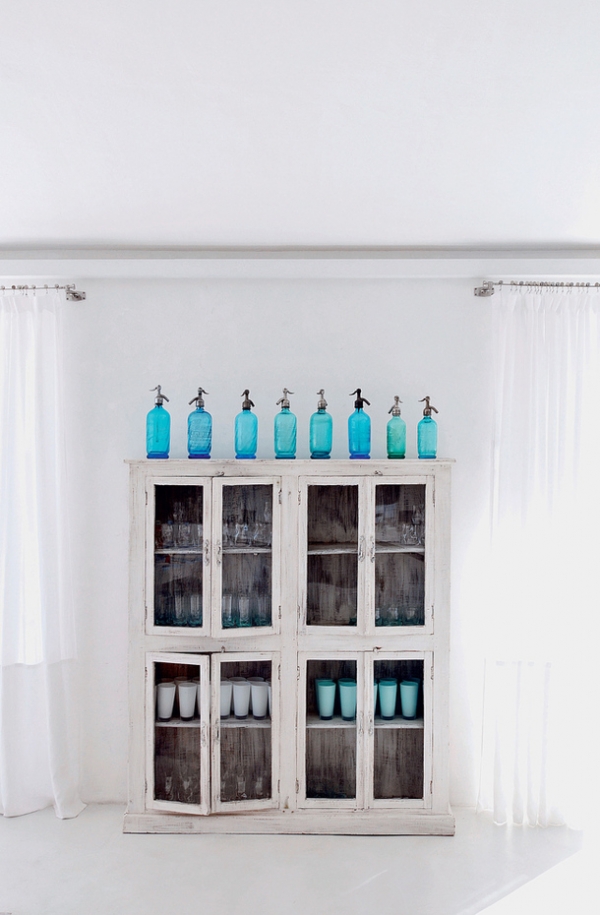 The white, wood, and turquoise is so picturesque…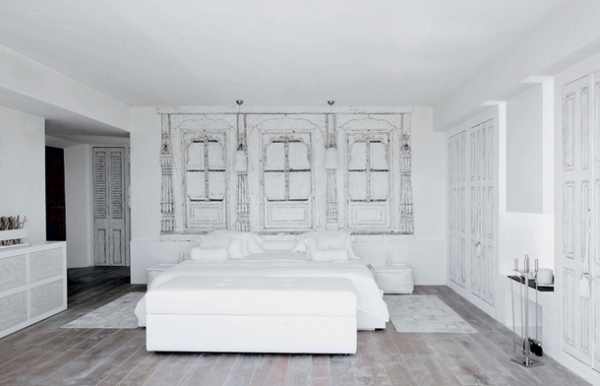 The bedroom design is serene and striking in this lovely home. Everything is white except for the hardwoods. The rustic touches bring a dose of personality to the room, and the furniture, keeps the décor sleek and polished.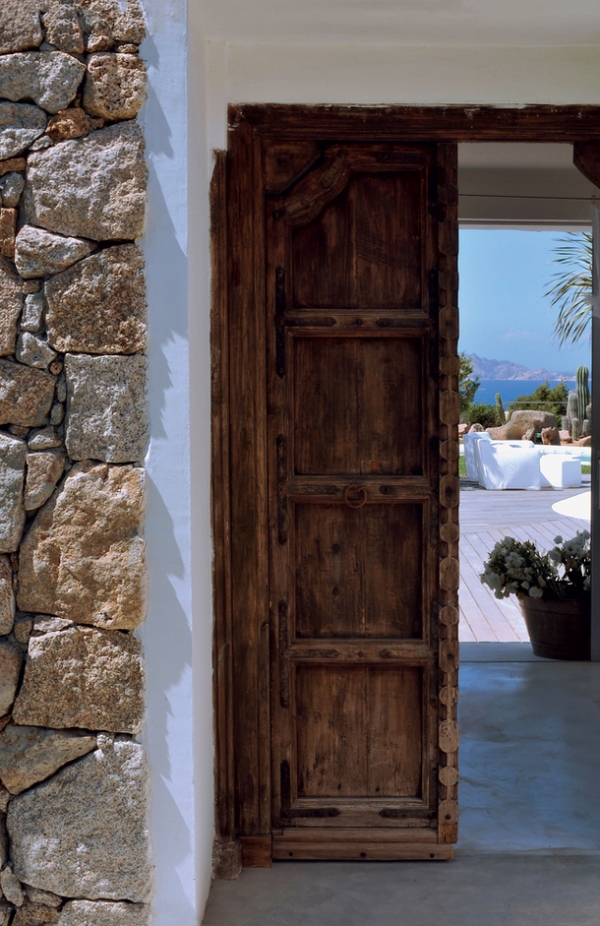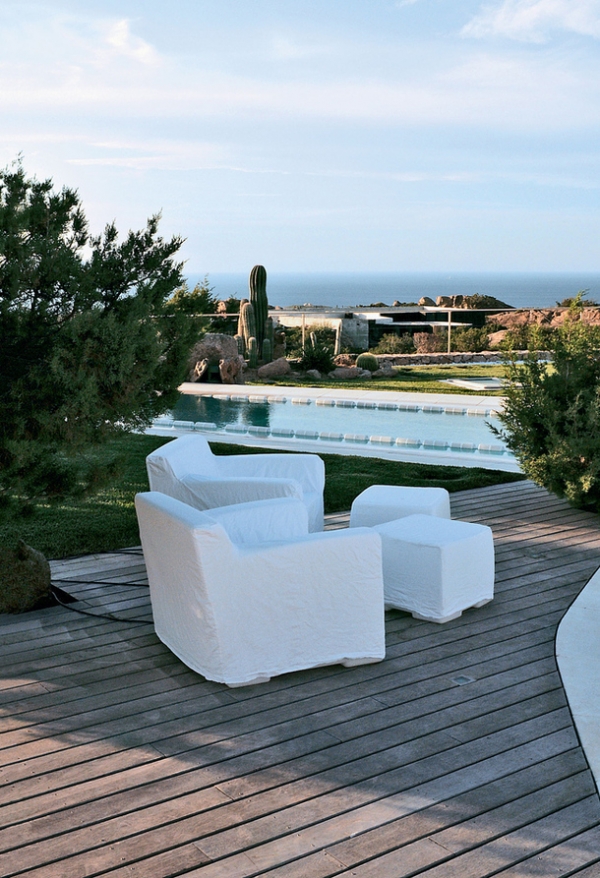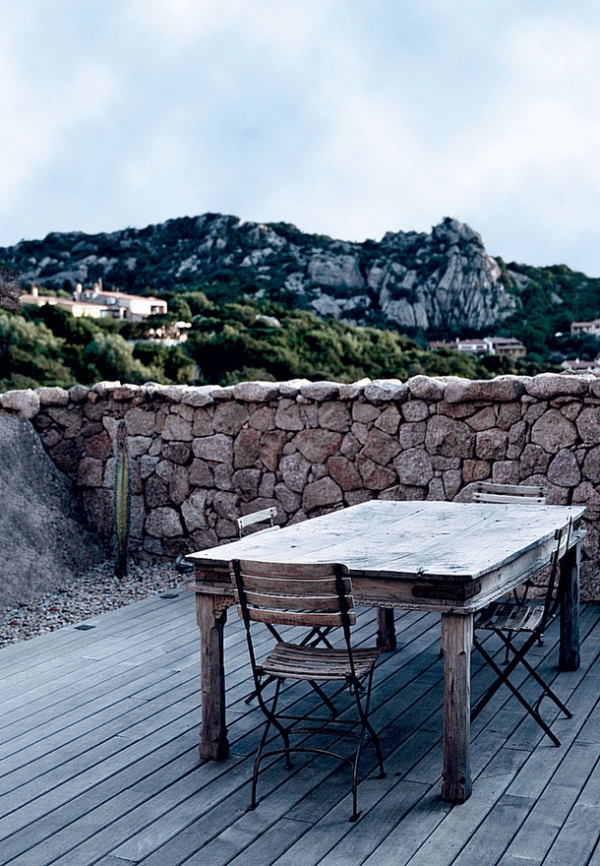 Images found here
The outdoor space is what dreams are made of. It has fantastic views, an outdoor dining area, and a stunning pool: simply divine.