This is one eclectic home; Cape Cod inspired exterior, eclectic house interior, and it's all packed into one home in Malibu, California. Designed in collaboration by Burdge & Associates Architects and Brooke Wagner Design, this home is so much casual, comfy, sophisticated, modern – so eclectic! Just goes to show you don't always have to match things up perfectly.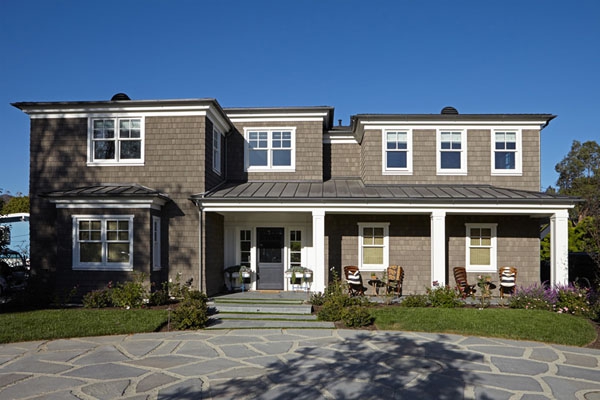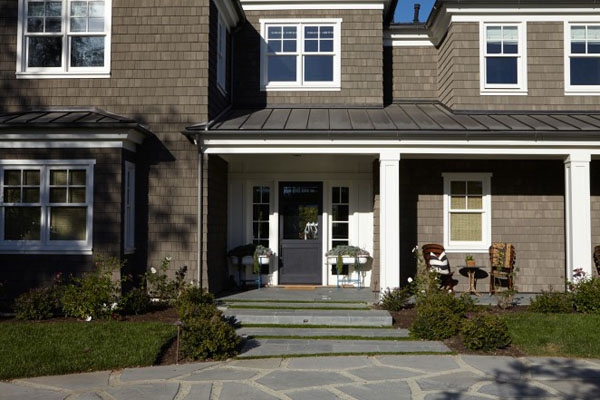 The New England-style of the exterior gives the house a very classic and cool look, leaving no assumptions to the eclectic house interior. Really upon walking in the décor is actually still a little more on the reserved and organized side; contrasting prints appear in the same color scheme, lots of neutral tones, nothing too busy going on with the accents of blue.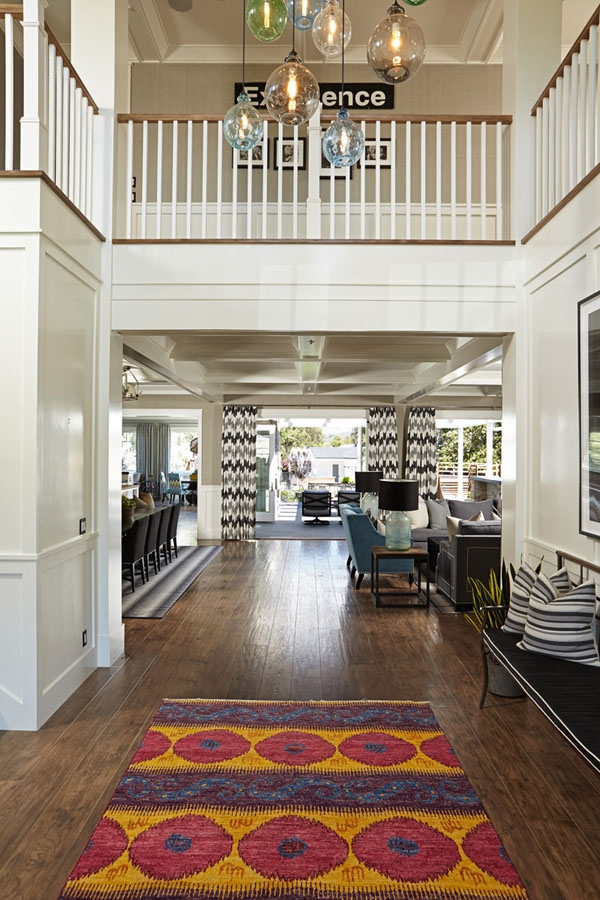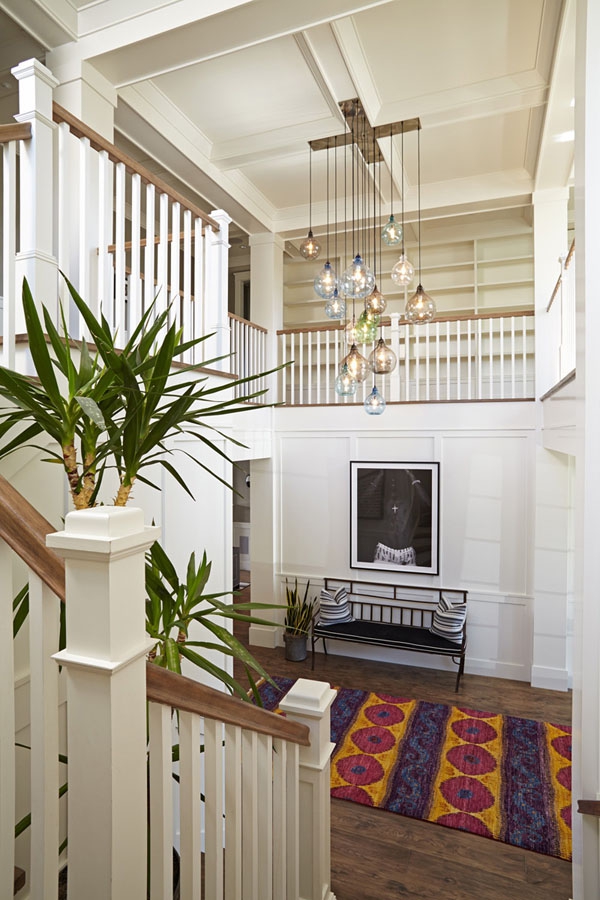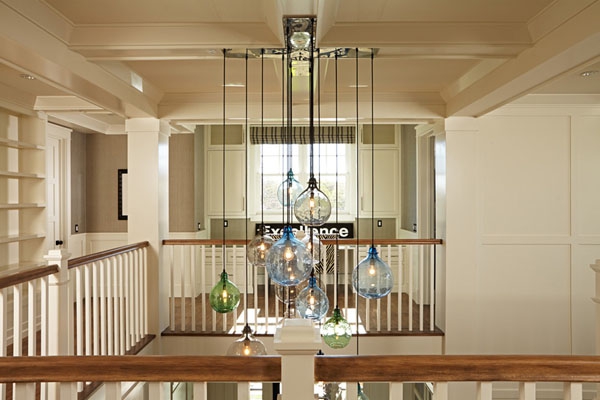 Then bam! Huge green letters spelling the word "lucky" appear! The green is actually quite lovely, and manage to match the plants in the dining area perfectly; still, a bit curious of a choice of words we think. We do love that black dining table though — has just the right amount of edge of class. The kitchen on the other hand is very crisp and clean in all white.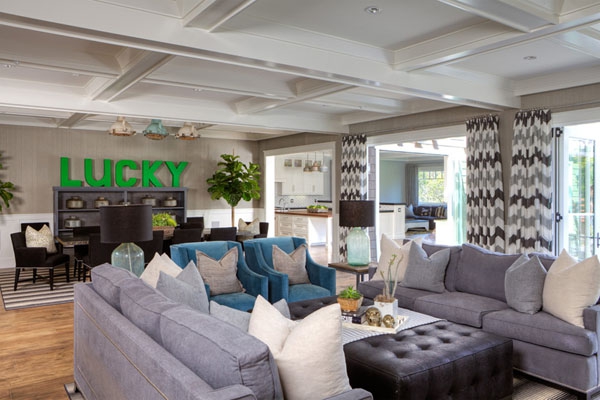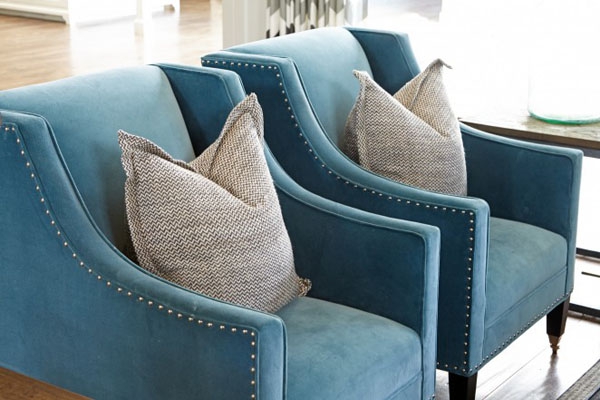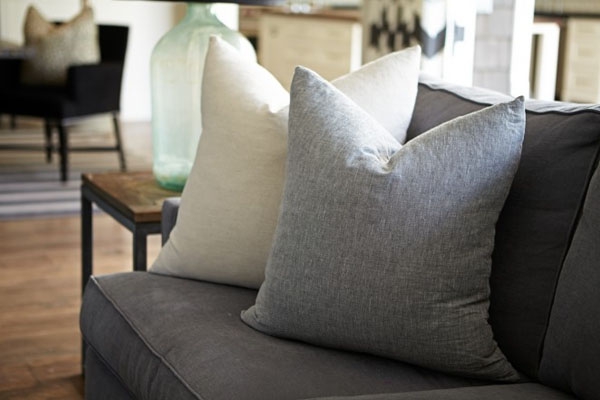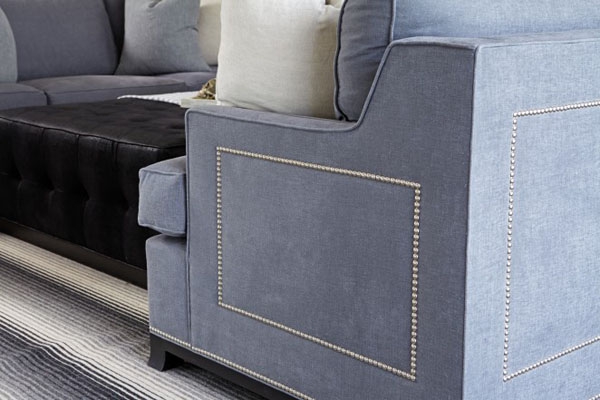 We love the big vintage rugs from Stark Carpet seen throughout the house. A rug always ties together a room, and boy do they get the job done with this eclectic house interior. Bright colors and lour patterns all the way.
One of the most interesting pieces in the whole home has to be the gangster inspired depiction of Marilyn Monroe; the thick chain frame hanging over a very industrialized credenza is one of the cooler and completely random things we've seen.
This house seems to be the wonderful meeting point for things the owners have collected through their life. Even if that's not the case,  we still totally approve of this mish mash of style and décor.