A 3D interior rending, so full of dreams, it has to come true. This fantastic industrial style interior was created by Alexander Uglyanitsa, from Minsk, Belarus. This space has so many wonderful things about it, including the brick walls, wood paneling, light hardwoods, and bronze piping and railing. That's almost enough right there, but there is more.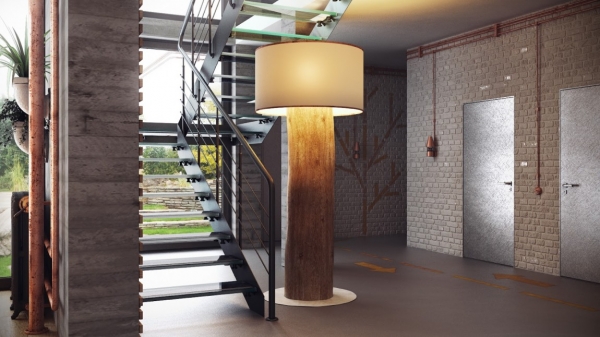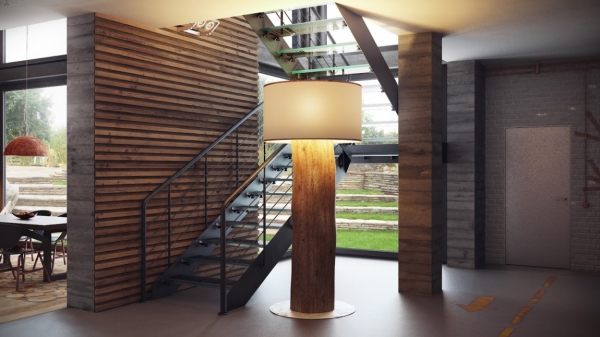 Upon entering this industrial style home, you are greeted by a piece of art, masquerading as a lamp. This large, beautiful thing, looks like a gorgeously lit tree trunk. The modern cream shade and the glow of the light, emanate so much warmth, it is almost hypnotizing.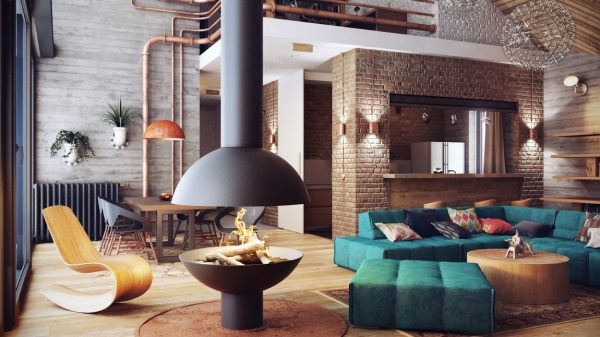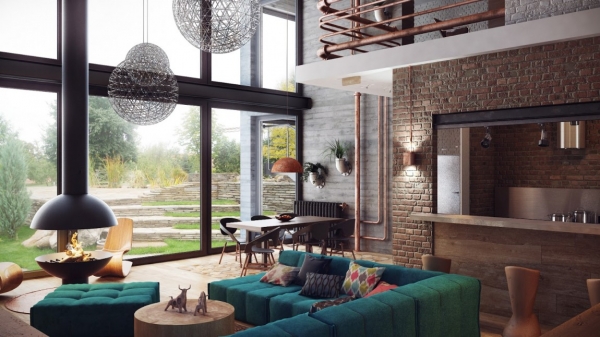 The living room has a large teal sofa, and a circular wooden table, almost the same wood as the lamp at the entrance.
Intricate silver lighting, hangs from the ceiling, adding a little more cool, to this comfy space.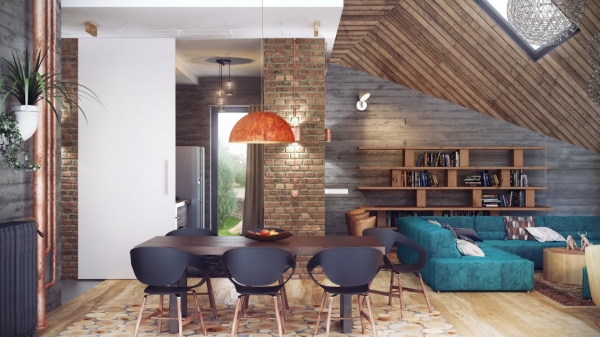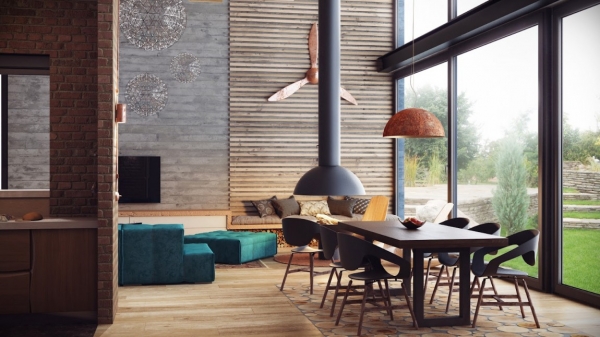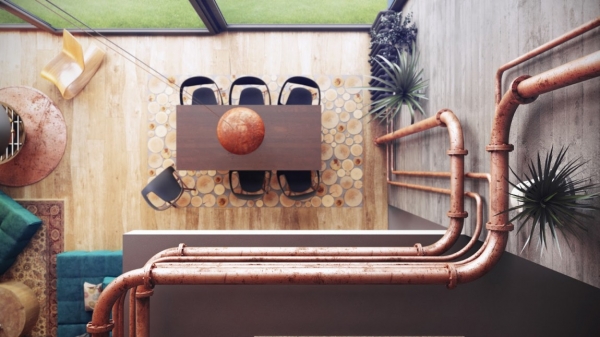 The dining room consists of a clean-lined wooden dining table, matte black chairs, and a burnt orange ceiling light.
The gorgeous rug, looks like thin cut slices of tree trunks, and it is absolutely stunning.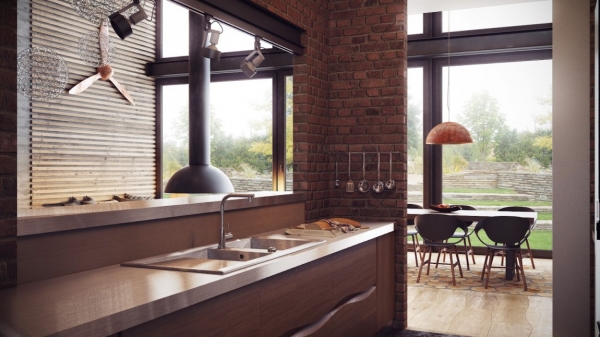 The kitchen, with its brick wall, wood cabinets, and silver countertops, is clean and modern. It is open to the dining room, and has a direct view of the living area.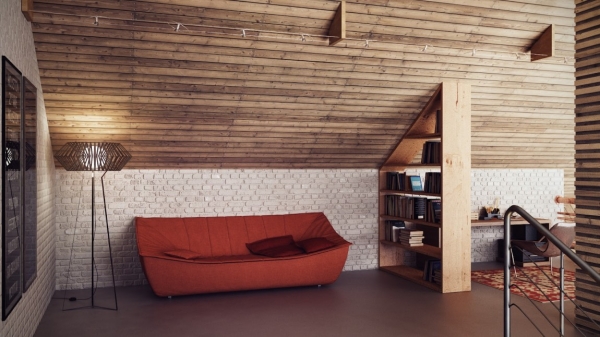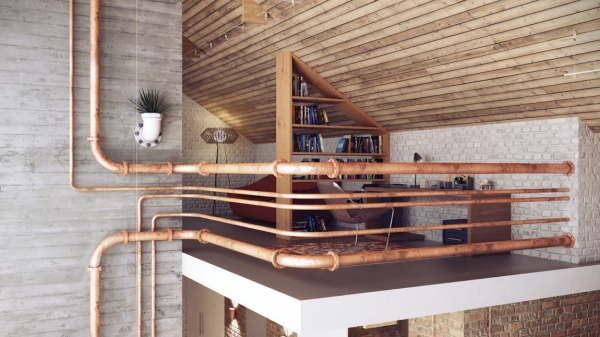 The upstairs, is rendered as a workspace, with splendidly simple decor and minimal distraction. The wood paneling and brick wall, look especially fantastic together, in this space. The burnt orange sofa exudes warmth, and the geometrically designed lamp, adds interest. A wooden bookshelf, is used as a divider between the room with the sofa and the room with the desk.
The desk area is modern and simple, with a chocolate covered desk and chair.
There's so much warmth coming from this industrial style. It is not an easy task to combine these two elements, let alone combine them successfully. And this result is absolutely mesmerizing.