Upon first arriving at the unique stone residence you're led to believe that the villa is quaint and simple. You're greeted by the elegant outdoor living area of white furnishing, covered by a basic square metal top. The outdoor living room looks out towards a vast natural wood patio and a stunning 14ft infinity swimming pool. The entire setting designed by the architectural team at Giordano Hadamik Architects overlooks the Gulf of Imperia and the valley and sea below.
The house itself is actually built right into the slope of the existing hillside and is fronted with the natural stone façade of materials that were collected during the excavation process. The single family home brings you inside where you're met with the surprisingly large interior layout.
The completely flush, natural wood kitchen appears to be nothing more than a wooden partition wall aside from the wall oven appliance shown. It looks on to the large concrete covered kitchen island backed by the dining room and open living room area.
A concrete bathroom detailed with the same natural wood as the main living area, shows a modern floating vanity and glass shower surround. Like the rest of the home, the bedrooms are simple yet striking with the use of natural wood and combining with cold concrete finishes. The residence boasts ample storage through which is cleverly hidden with flush doors that appear to be no more than wooden feature walls.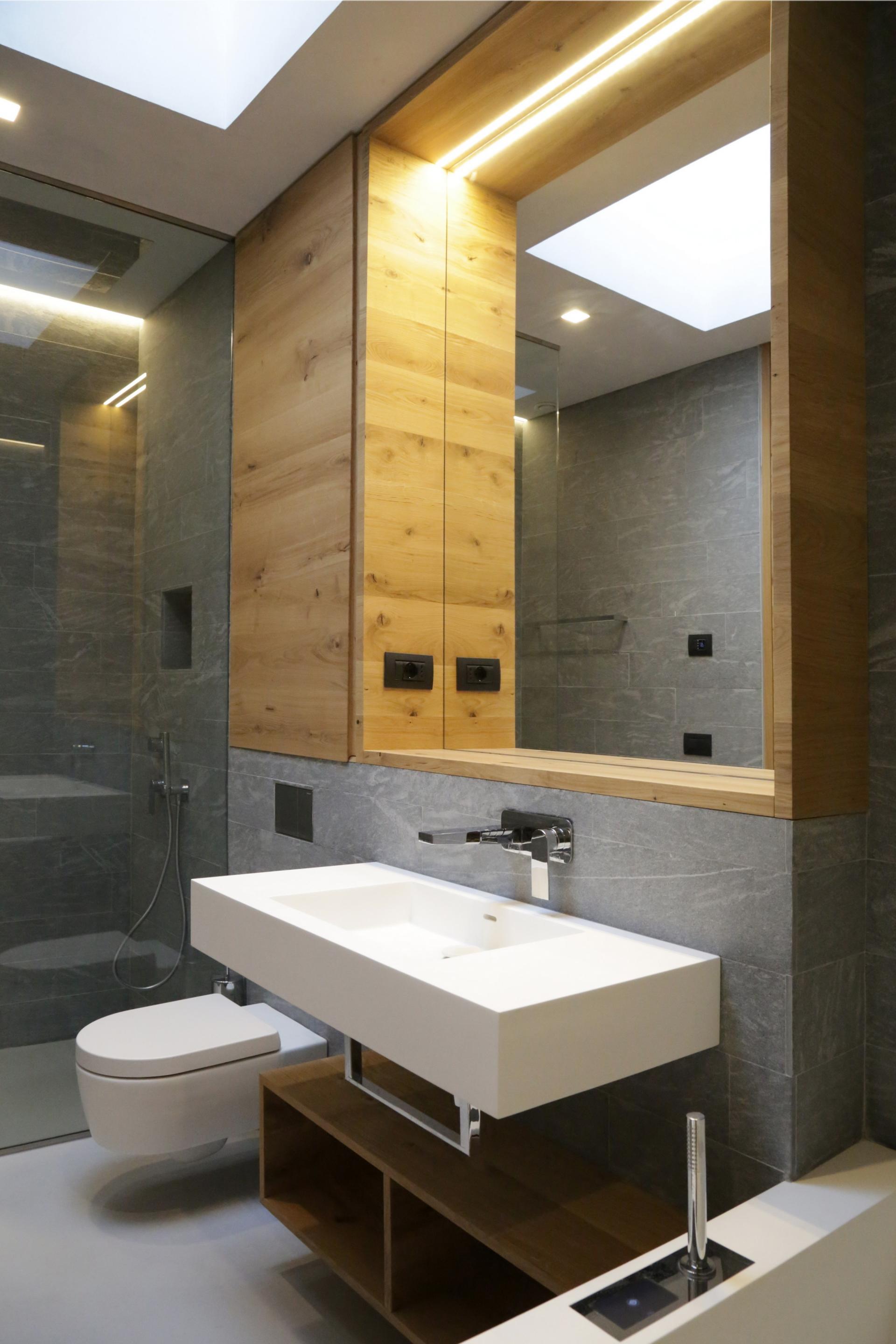 The modern interiors are mostly faced with floor to ceiling windows that glance out over the gorgeous outdoor living area and the valley seascape below. The inclusion of the large glass windows provides the continuity from outside to inside and truly make this one of a kind home a sight to behold.