Welcome to a peaceful countryside paradise, tucked in the foothills of the magnificent Tatra Mountains in Poland. In this quiet picturesque area you will find the charming country chalet Villa Gorsky. This delightful holiday hideaway offers accommodation for families and friends for unforgettable experience in every season all year round.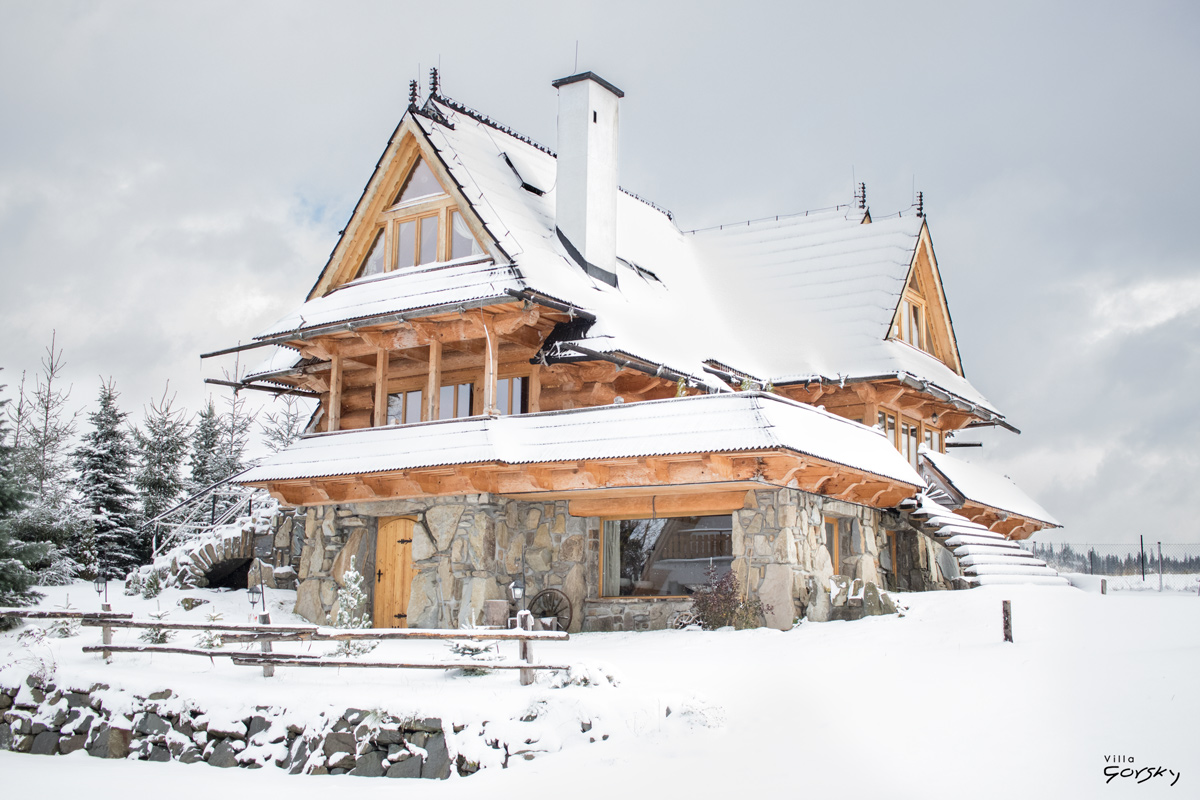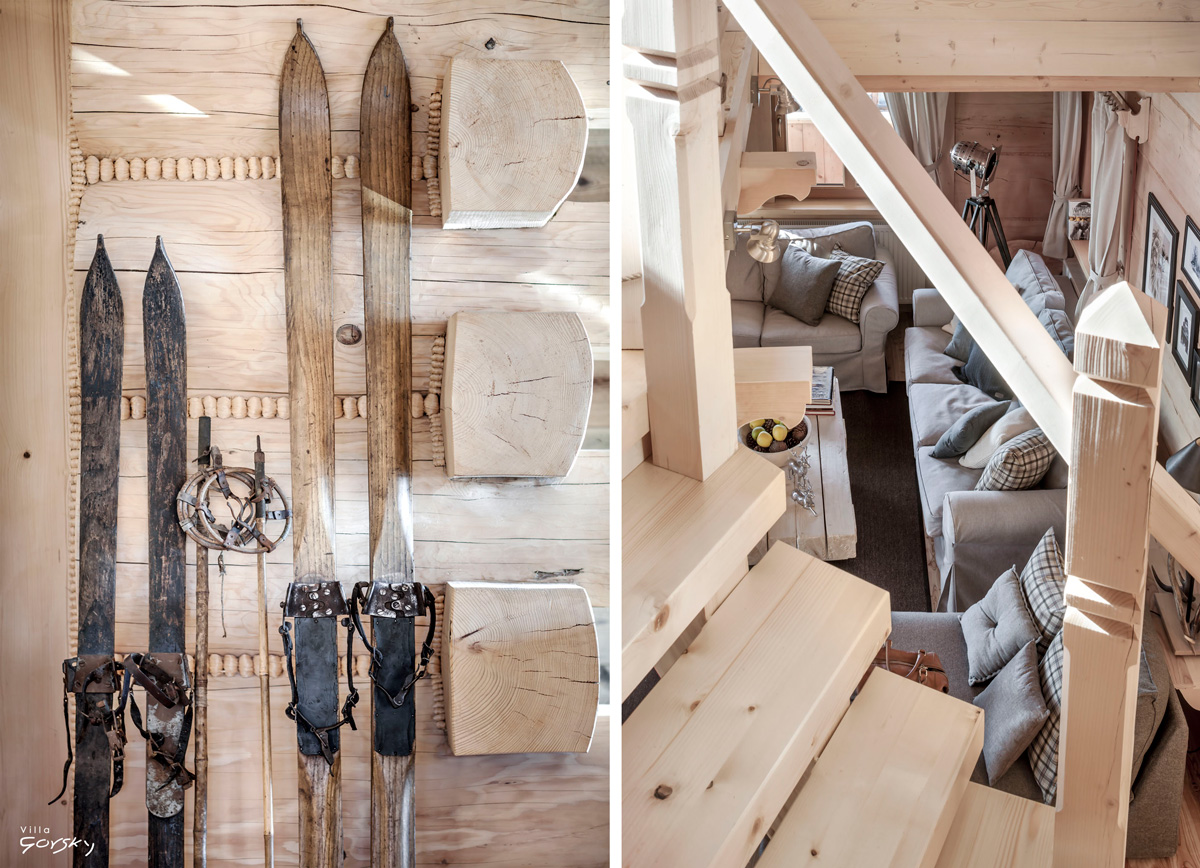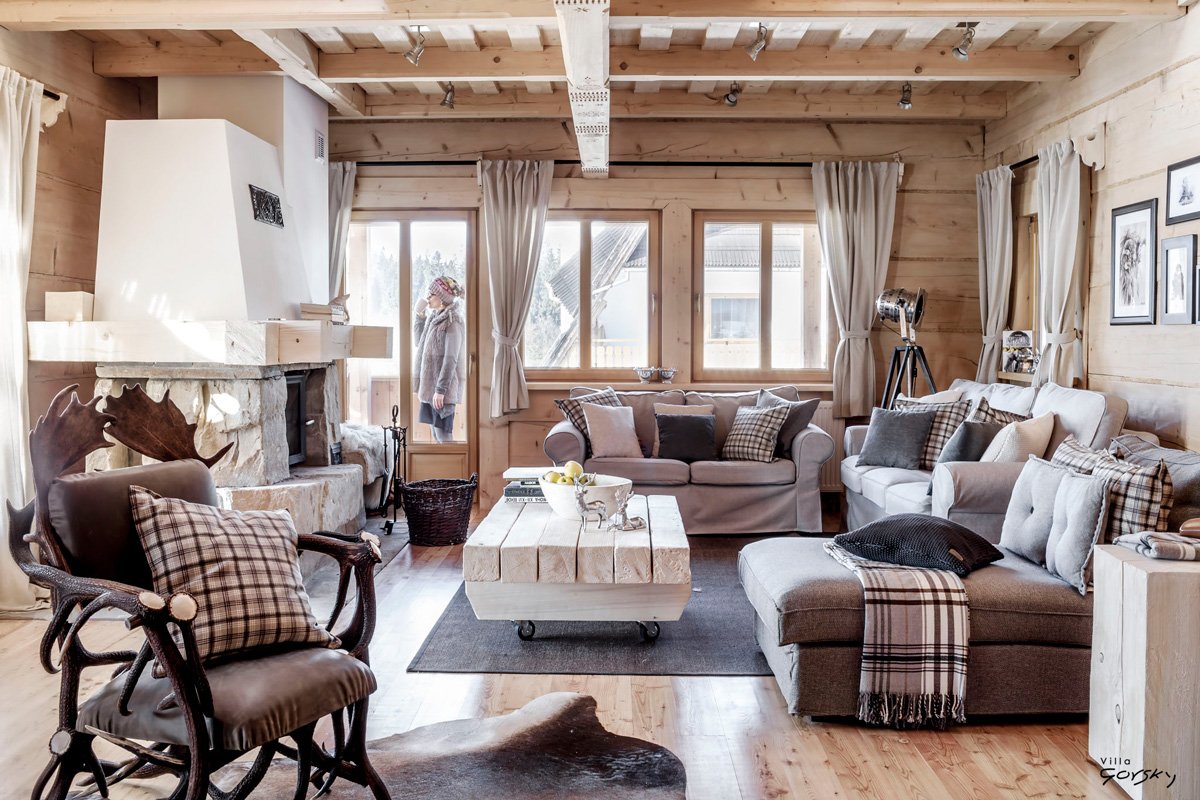 The architecture of the adorable country house celebrates the traditional Polish Highland style, with romantic exterior profiles and cozy interior spaces, featuring the unmatched beauty of natural materials.
The guests can enjoy the warm intimate ambiance in every corner of the house – in the spacious open-plan living room with a large fireplace, in the charming dining room with a large table and wooden benches, as well as in each of the 6 cozy bedrooms.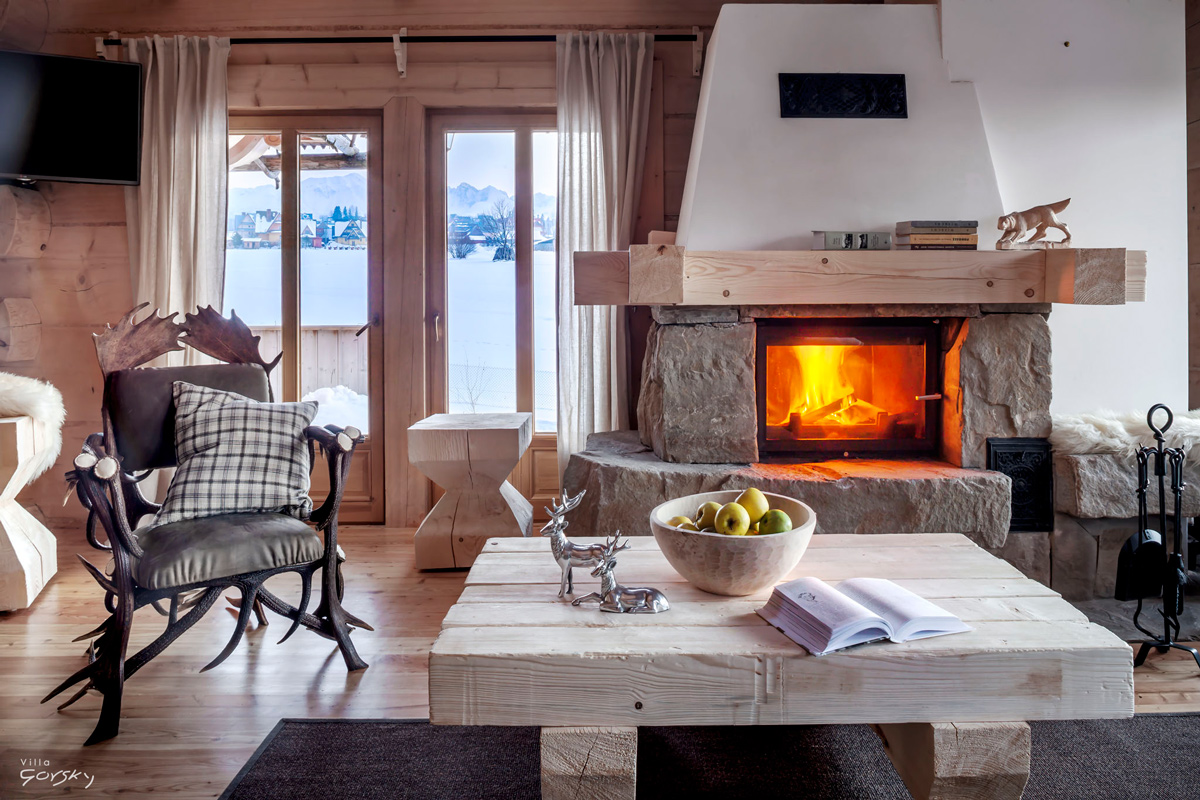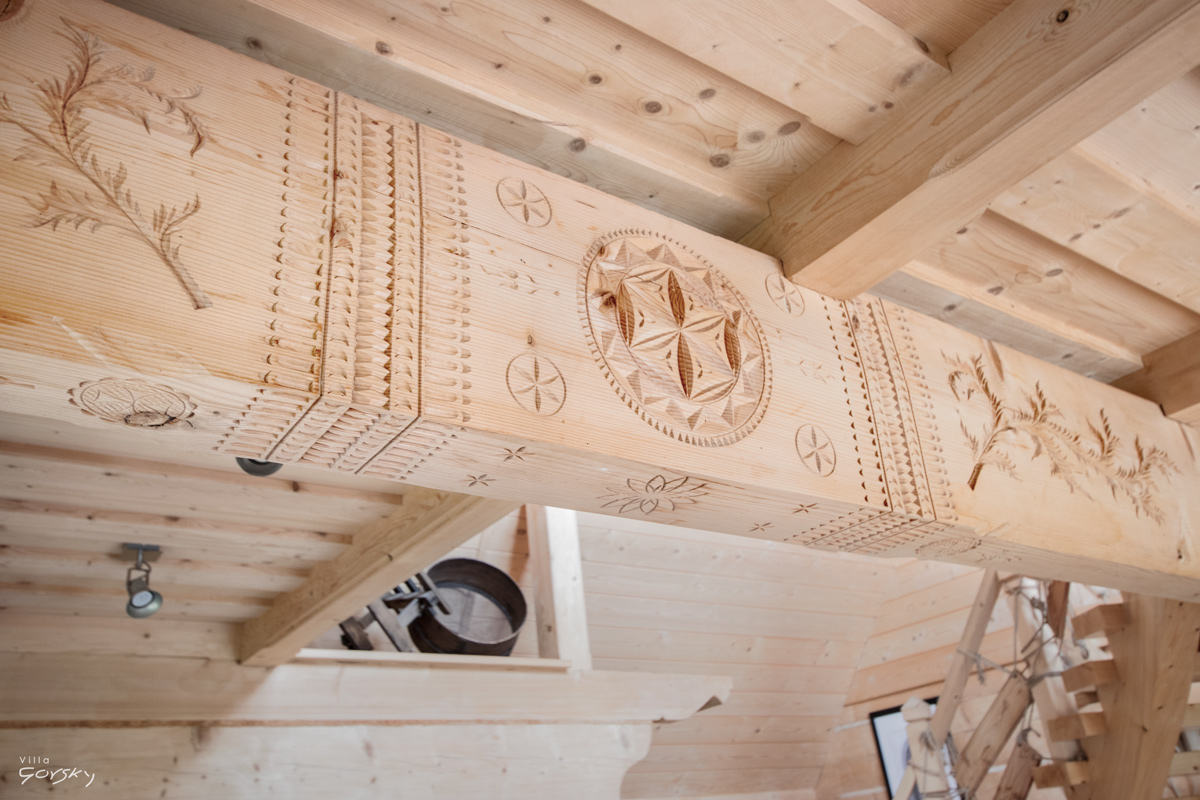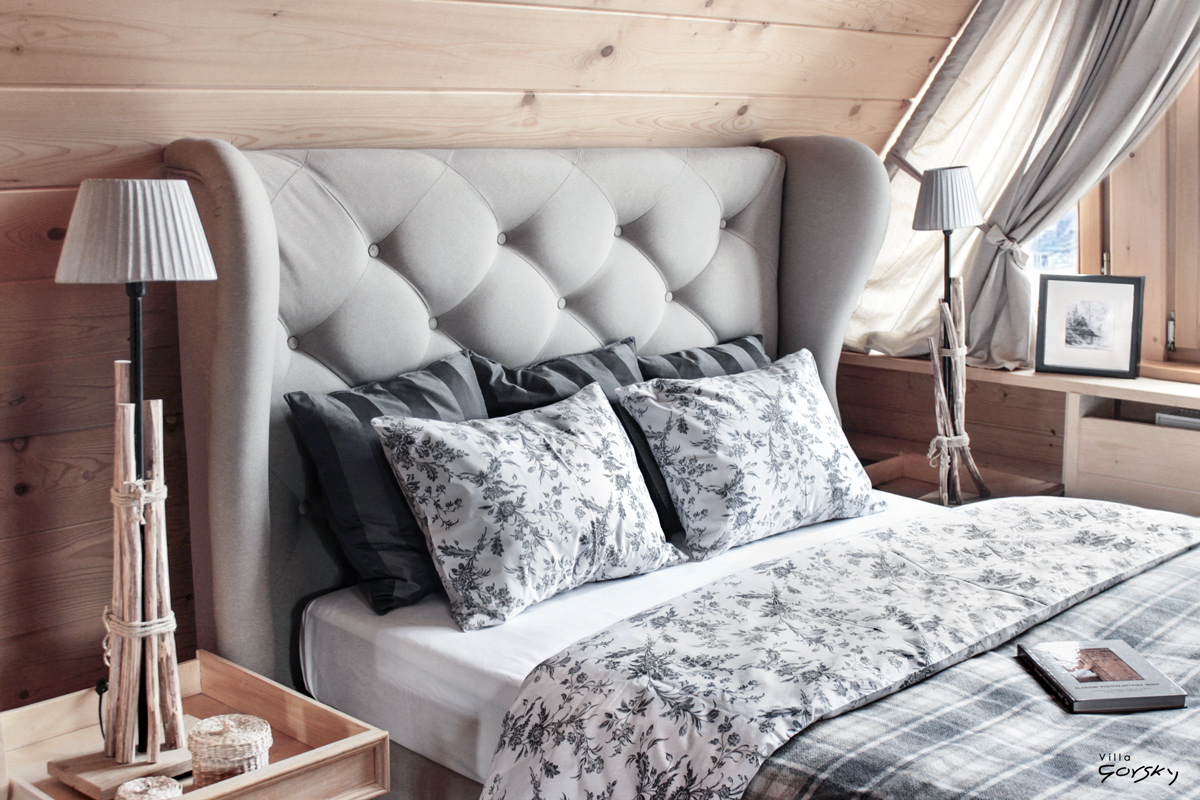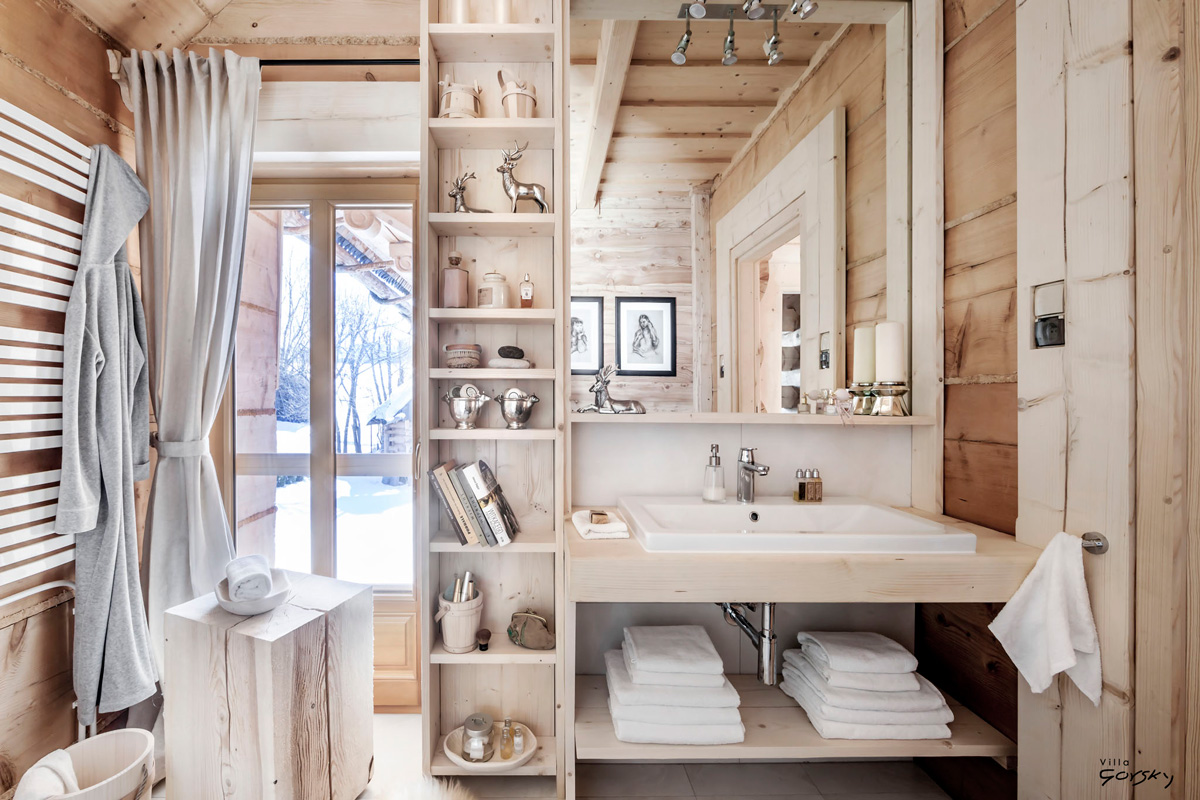 The dreamy countryside design style is however strongly backed up by contemporary facilities and amenities. Satellite TV, Internet, WiFi, and flat-screen TV units can be used throughout the entire property.
The kitchen is fully equipped with modern appliances, the bathrooms feature luxurious en-suite comfort with romantic freestanding bathtubs, and there is a separate laundry room and a peaceful sauna.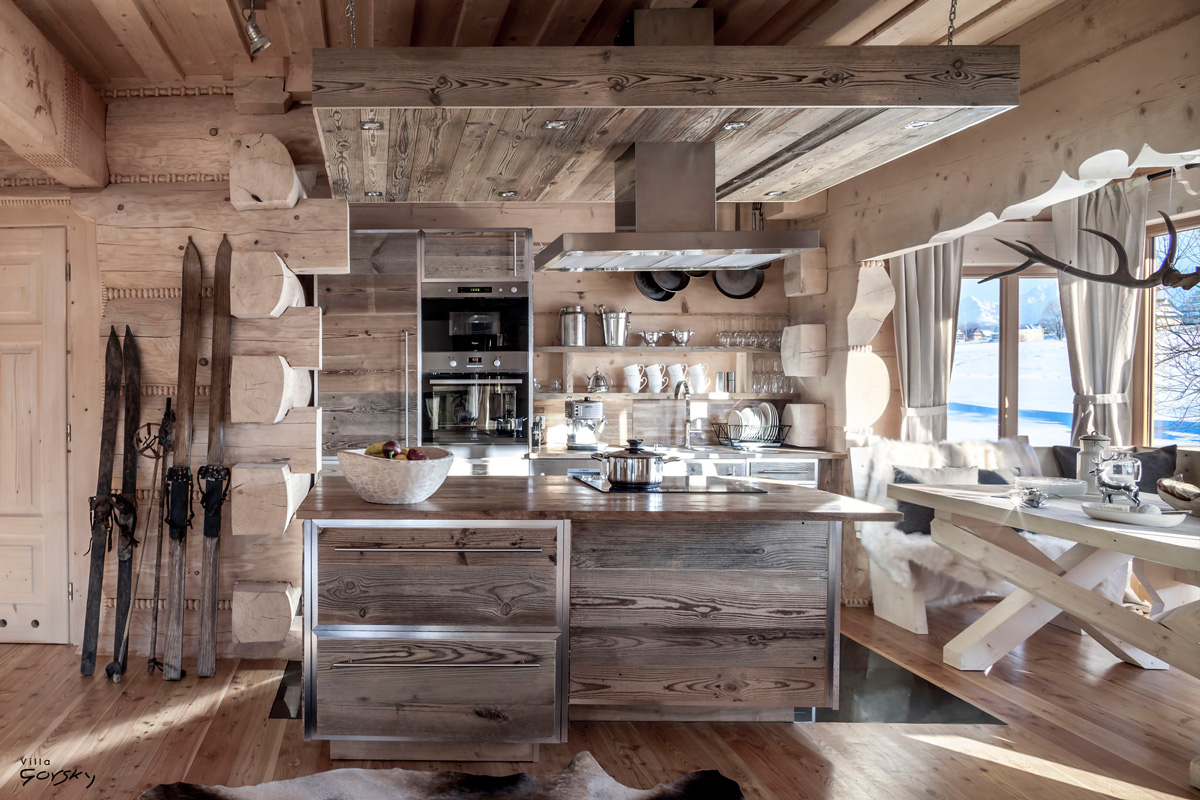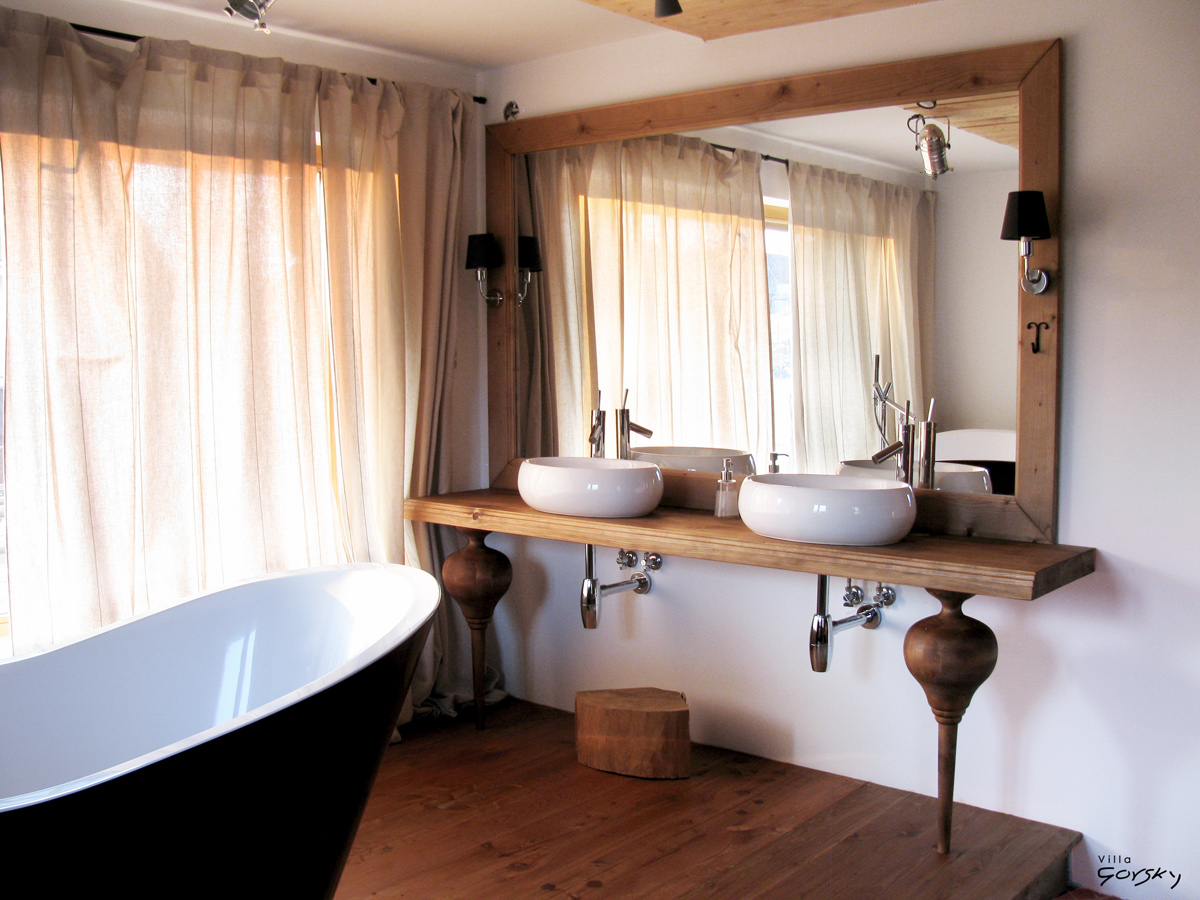 The homey feel flows into the exterior, in a lovely garden with a children playground, a bonfire corner, and a wooden BBQ hut. Comfortable sofas offer ultimate relax on the terrace, facing the breathtaking panorama of the mountains.