If you take a walk through San Francisco streets and accidentally pass by this contemporary home with an unusual glass facade, you'll definitely stop and stare. The innovative architecture is courtesy of Fougeron Architecture and impresses with unconventional smart design.
The 'Flip House', as the project is called, got its name thanks to the glass façade divided into three vertical panels that push in and out and allows plenty of natural light flood the house.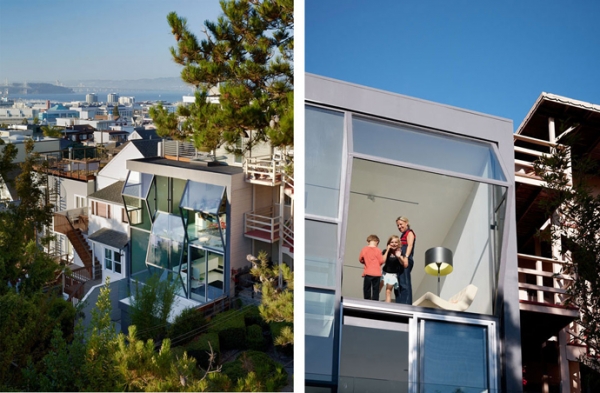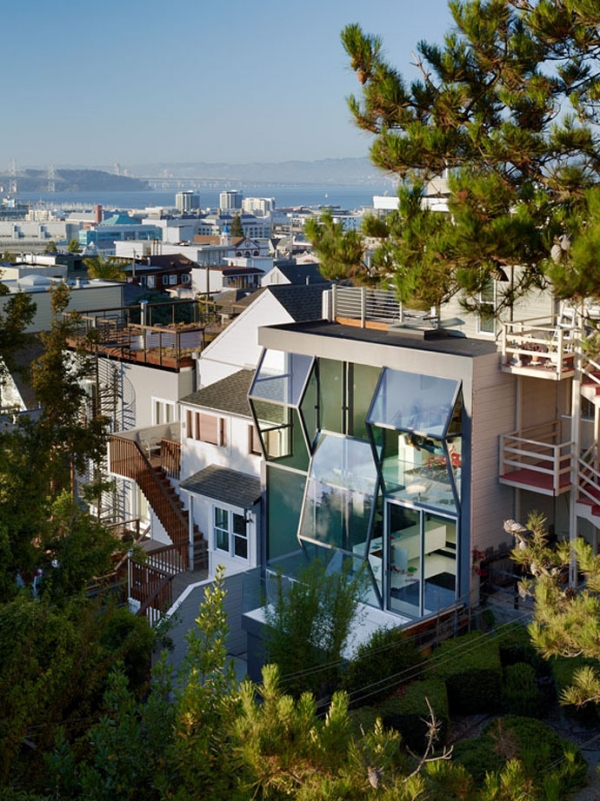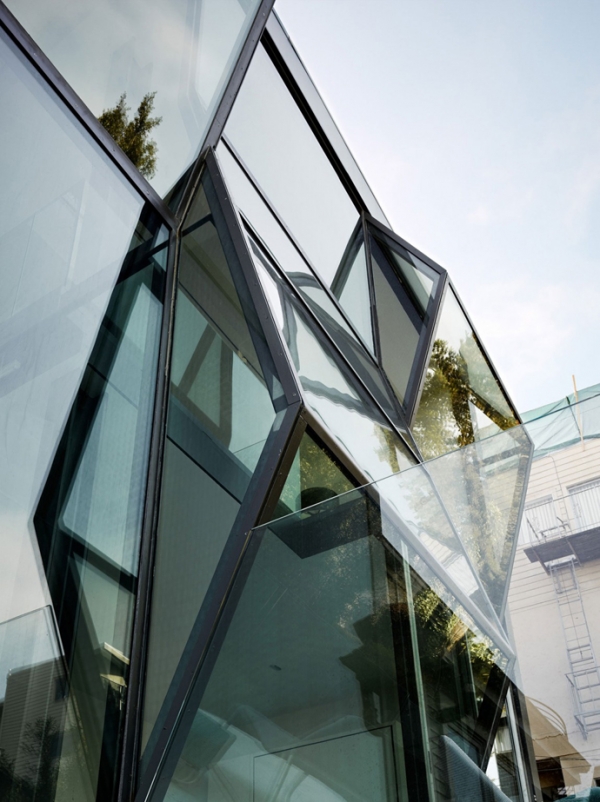 The interior matches perfectly to the house's contemporary outside look. White is the predominant color in all premises.
Rectangular shaped furniture pieces and fresh colorful decorations enliven the place. Yet, glass predominates and attracts even in the interior.