This itty bitty apartment is just packed full of charm! Between the architectural design and the interior design, this home is incredibly unique from start to finish. What's best is that the owner was able to take this tiny apartment design and make it larger than life with bold colors, fun patterns, and eclectically cute decor everywhere. This is truly a home; so cozy and welcoming for any guest.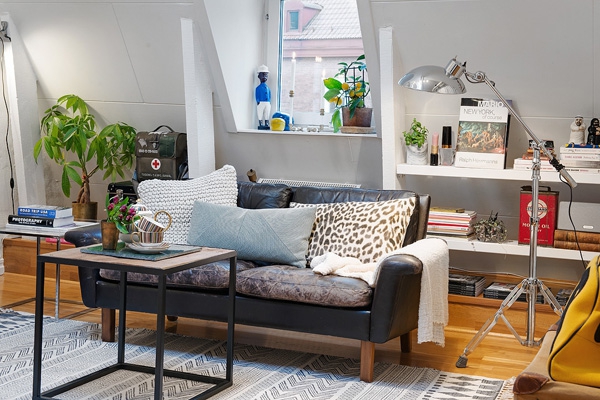 This lovely little apartment can be found in central Stockholm, Sweden, inside a beautiful building that dates back to the 1920's. You can always tell when a home goes back a ways, the architecture itself is always so much more unique compared to most you've seen, and the design here is no exception to the rule!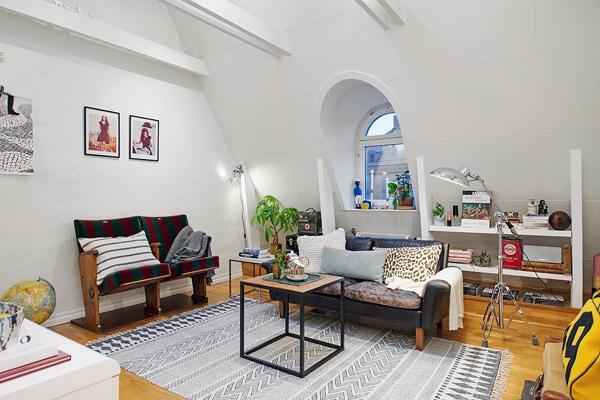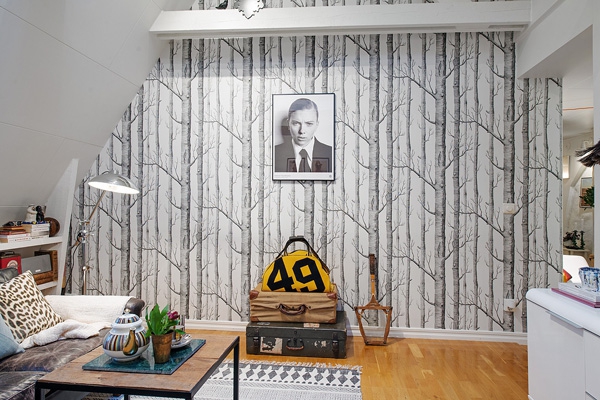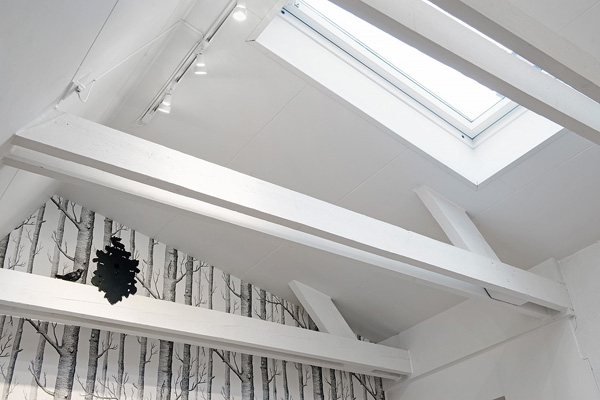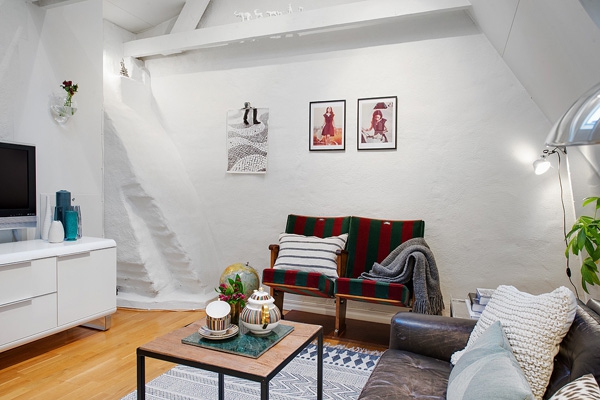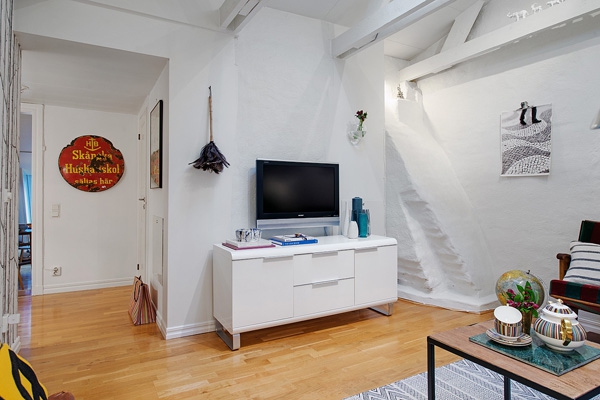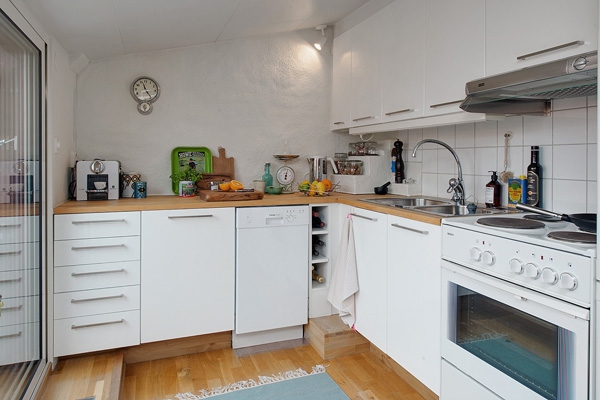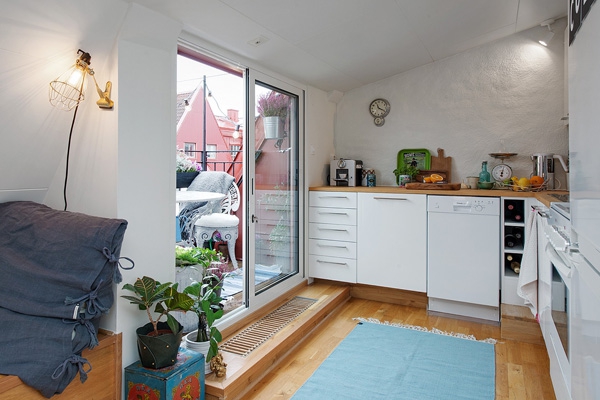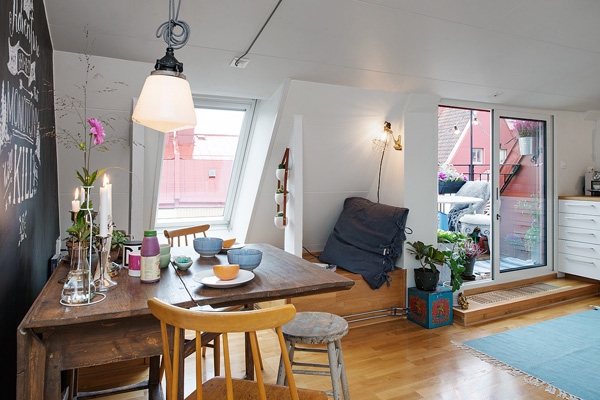 While the walls are very white washed, the owner made use of patterns to really bring the home to life here. We love the wooded accent wall created in the living area, which is then contrasted by more pattern in the rugs and furnishings. That black chalk wall in the kitchen is also the most adorable.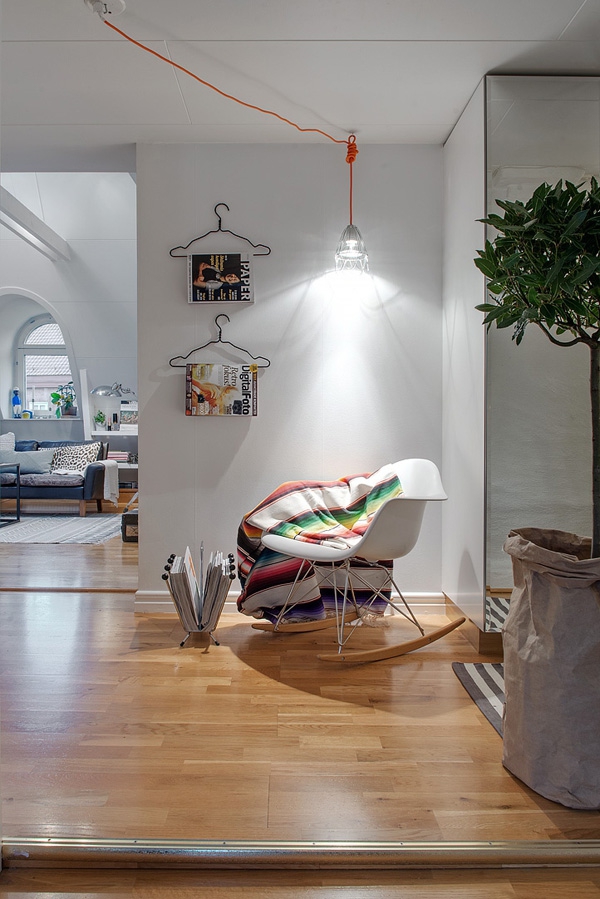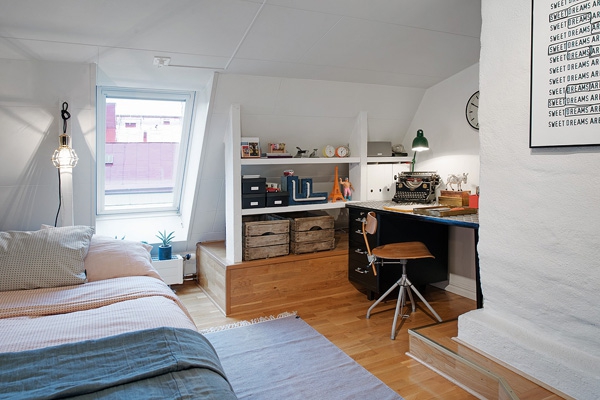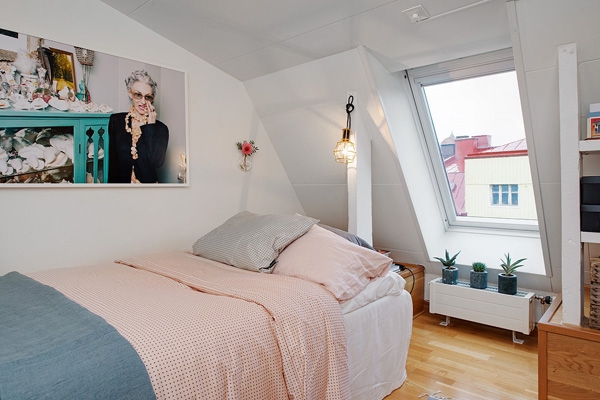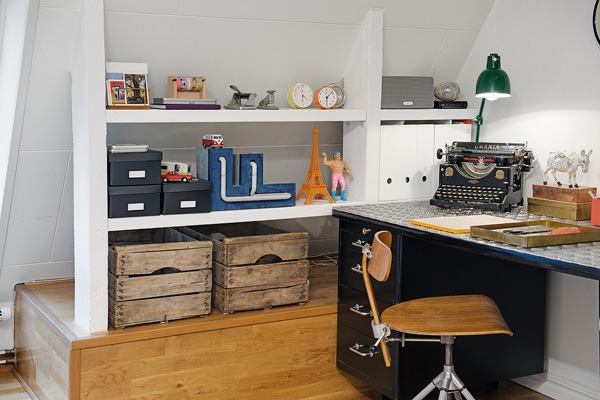 The perfect final touches are all of the small knick-knacks you see throughout the home. These lovely little pieces warm up this little apartment that much more.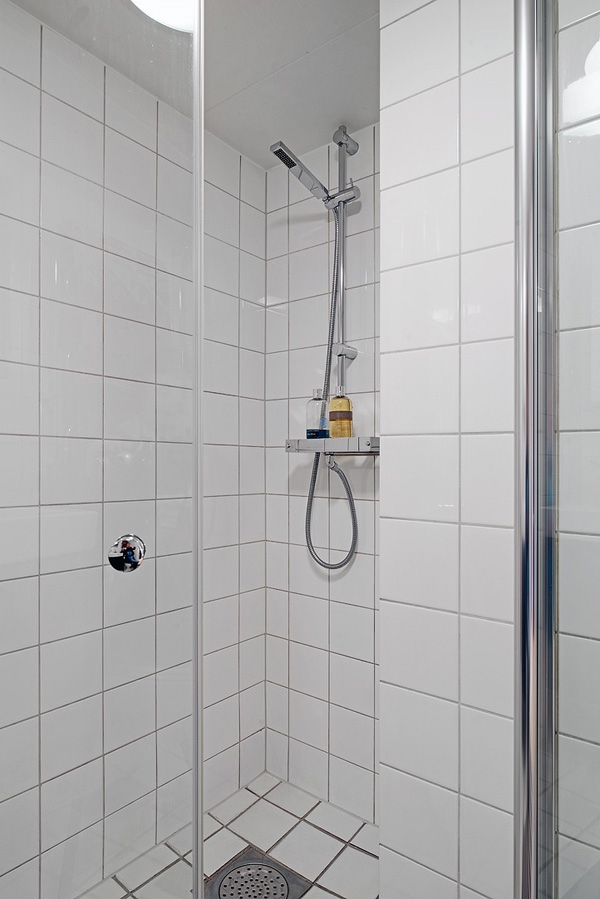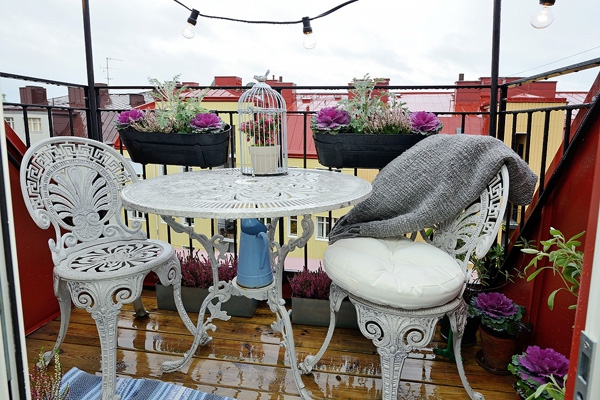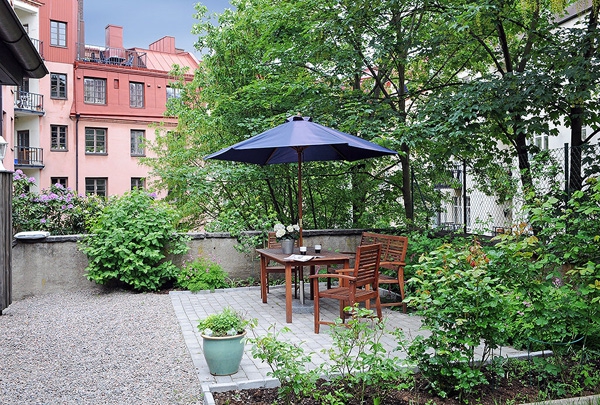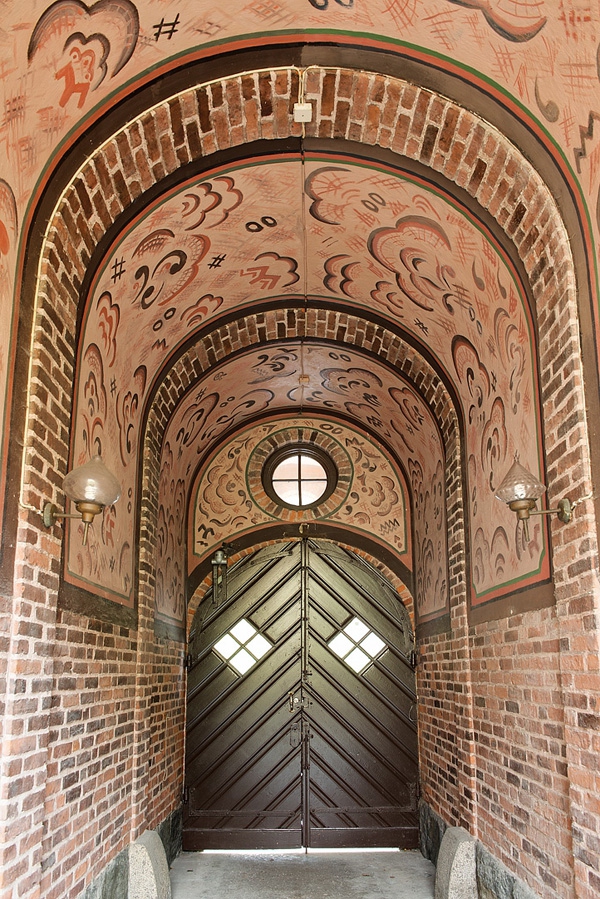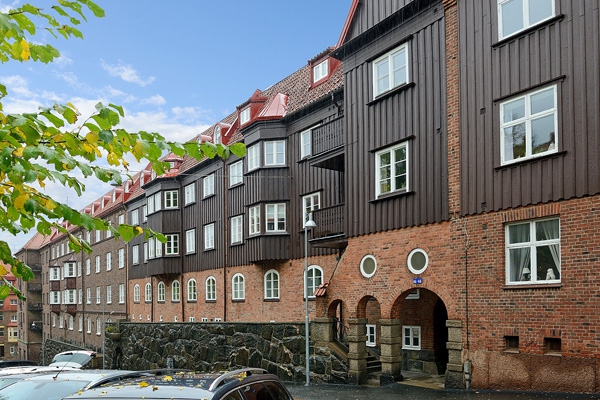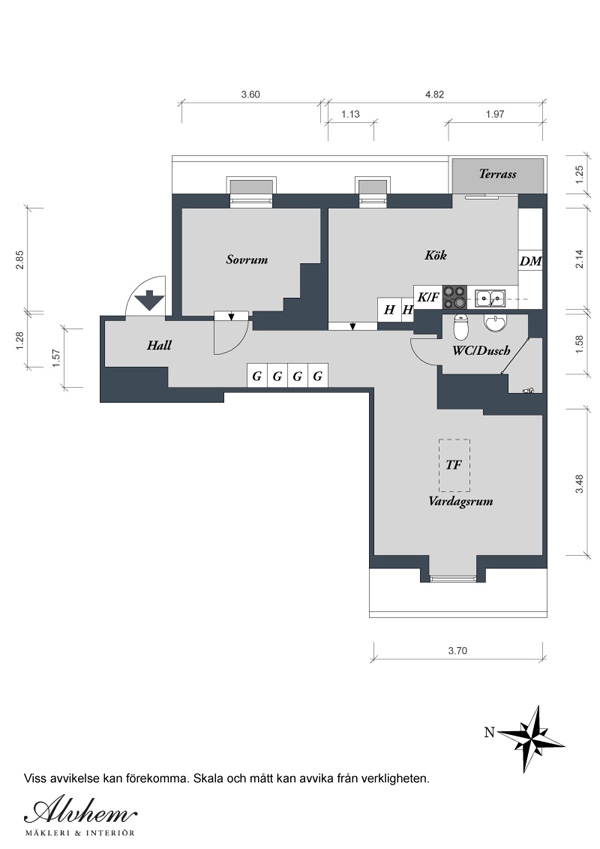 Images found on Alvhem