This stunning and unusual home is named 'Bungalow at Mathugama' – a suspended house high in the mountains of Sri Lanka. The whole house rests on foundations of only 1.2 meters by 1.2 meters and was built by architect Narein Perera who designed it to be used as a holiday home.
Perera obviously used his imagination and intelligence when designing this unique house, traits that helped him win 'Young Architect of the Year' in 2010.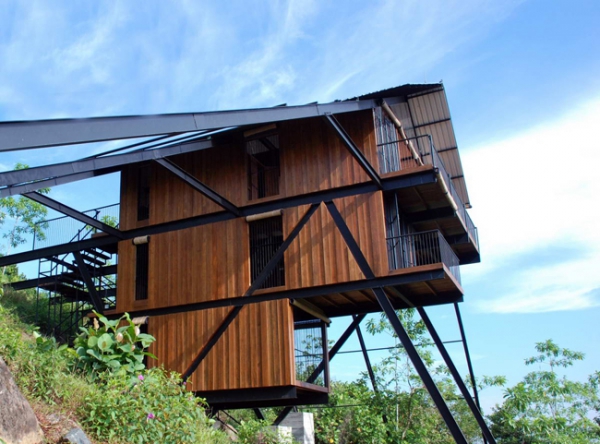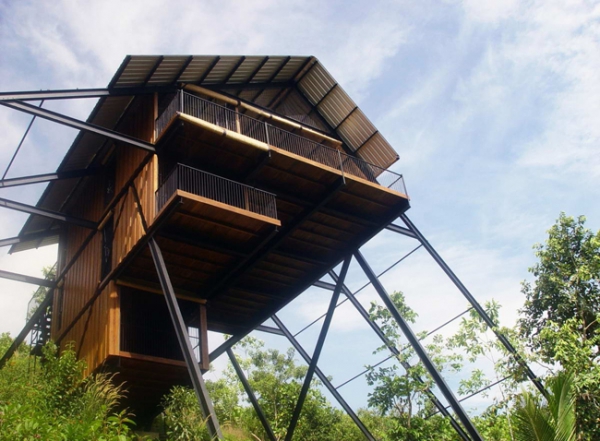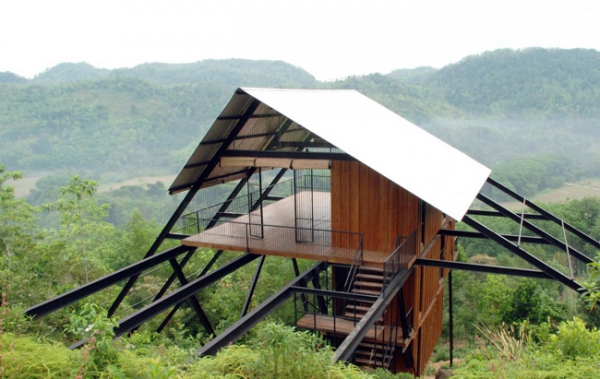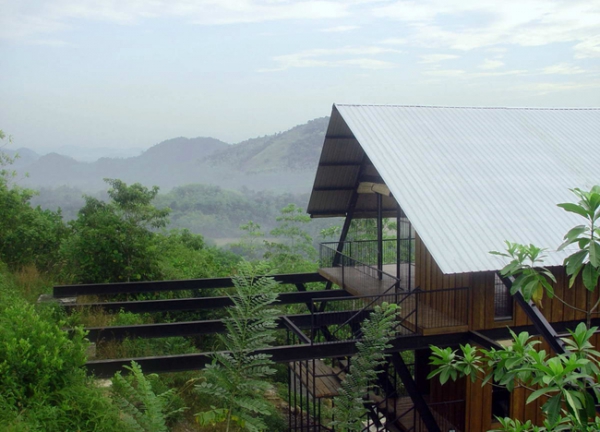 The suspended house sits on the slope offering fantastic views of the surrounding countryside and mountain range. While the design is unusual this house has 3 levels and plenty of space for all of the family. A huge covered deck area could have many uses or simply be the perfect place to relax and watch the sunset.
The metal legs of the building sit on the small foundations giving the house stability. Timber has been used to clad the whole outer surface of the house and helps it blend in with the scenery. This unique building stands proud in its place in the mountains of Sri Lanka and will be admired by all who see it.