This stunning contemporary minimalist house in Australia has a wonderful air of privacy and serenity that is enviable. This house, designed by Steve Domoney Architecture, is not only beautiful but it displays the best in modern materials in a way that shows off the minimalist style to perfection. Straight, clean lines, black against white and an attention to even the smallest detail make this house one of the best examples we have ever seen.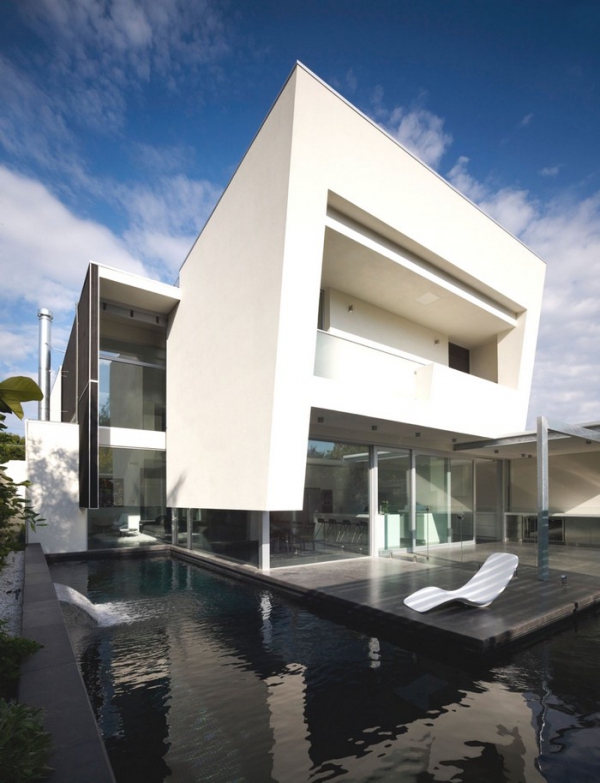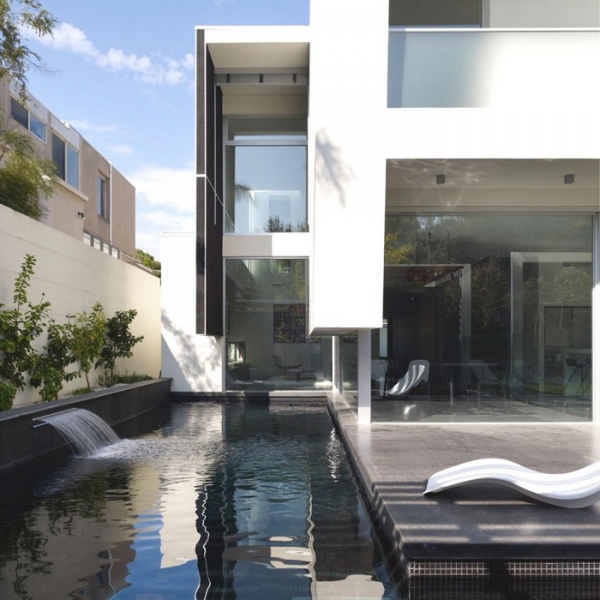 Outside you will find a garden area with sun deck and a beautiful L-shaped swimming pool that melts almost seamlessly into the house itself. Walking inside the house you immediately feel at home, the simple, yet minimalist design and layout makes the house feel light and airy. This contemporary minimalist house is actually smaller than it appears but still has plenty of space to be a great family home.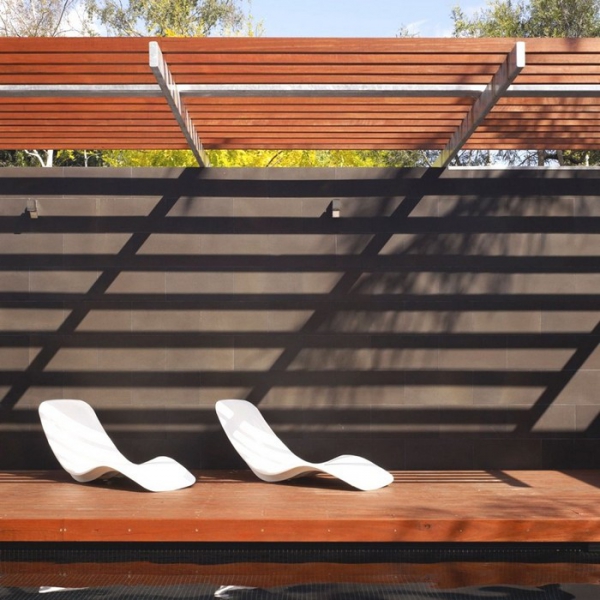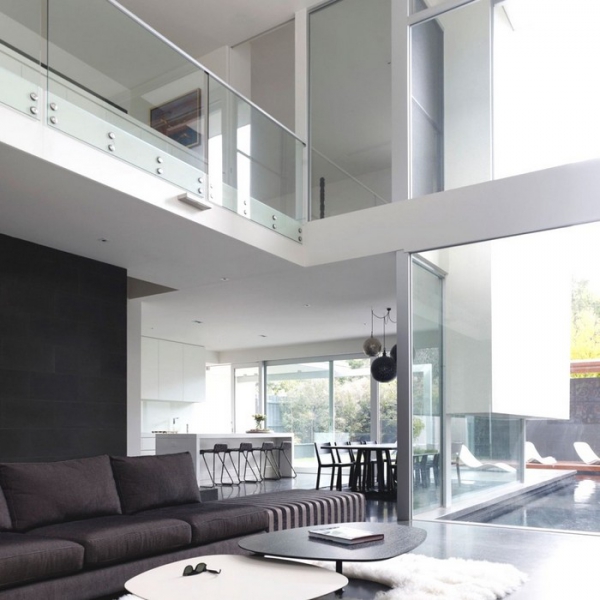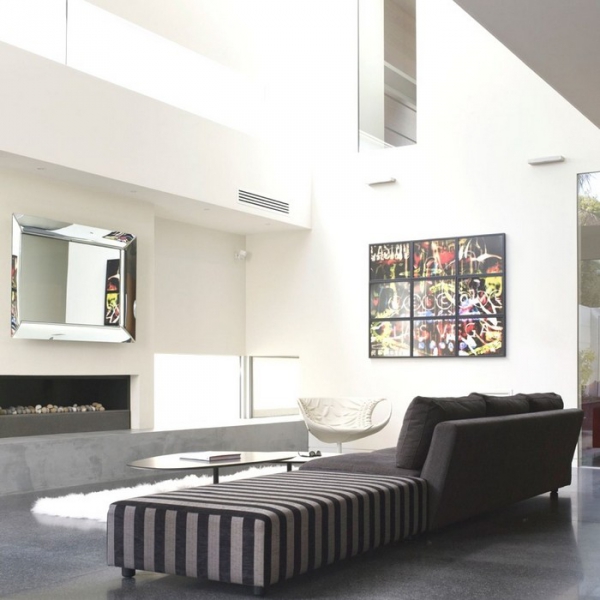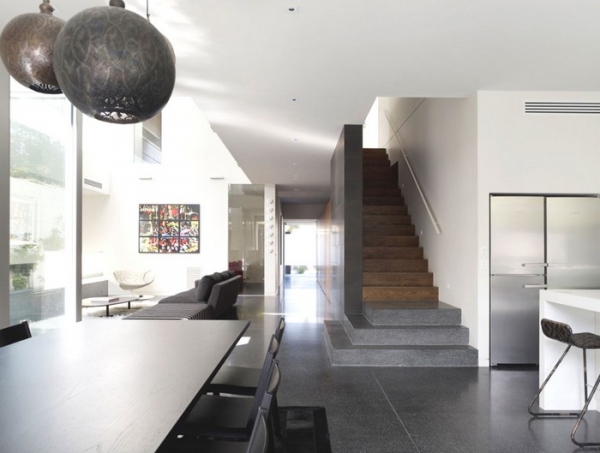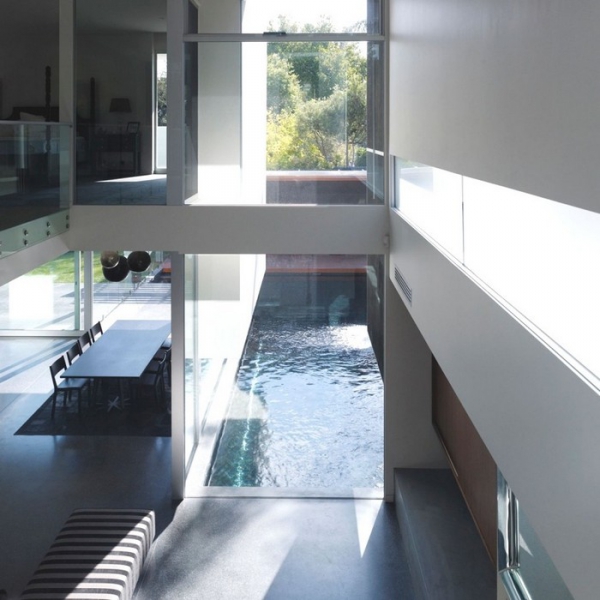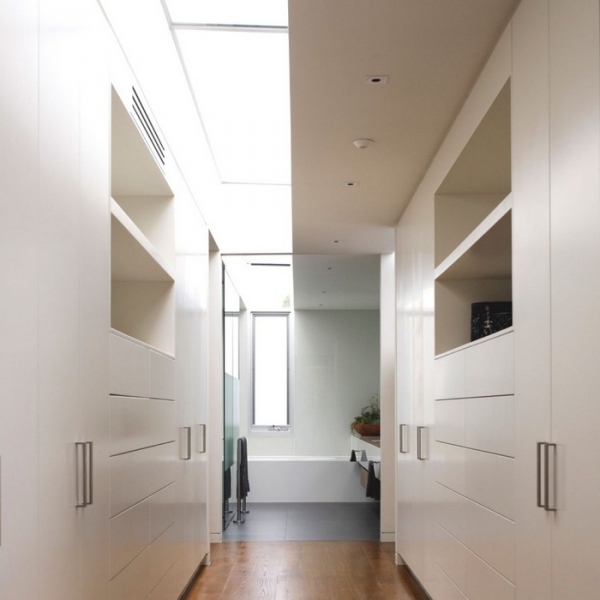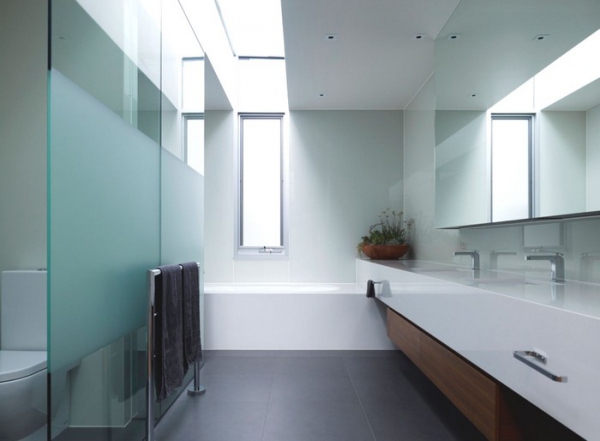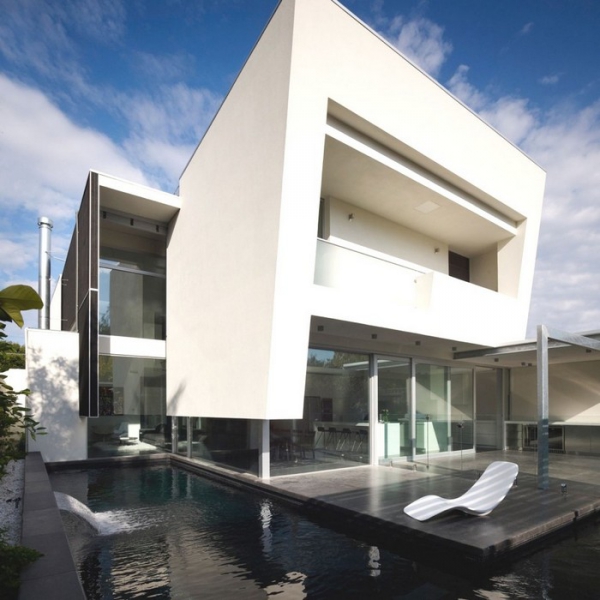 The open plan living area is our favorite room, bathed in light and with enough furniture to be comfortable but none of the fussiness some houses have. The kitchen is modern and well-appointed and the bathroom features plenty of storage and stainless steel fittings. Hints of color are found throughout the house in items such as wooden flooring, artwork on the walls and pretty potted plants.