This stunning barn house renovation was designed by McGarry-Moon Architects, and it is located in Ireland. The architecture and the design of this home are positively stunning. They have a wonderful combination of modern and country design, fashioning a luxurious and homey barn house.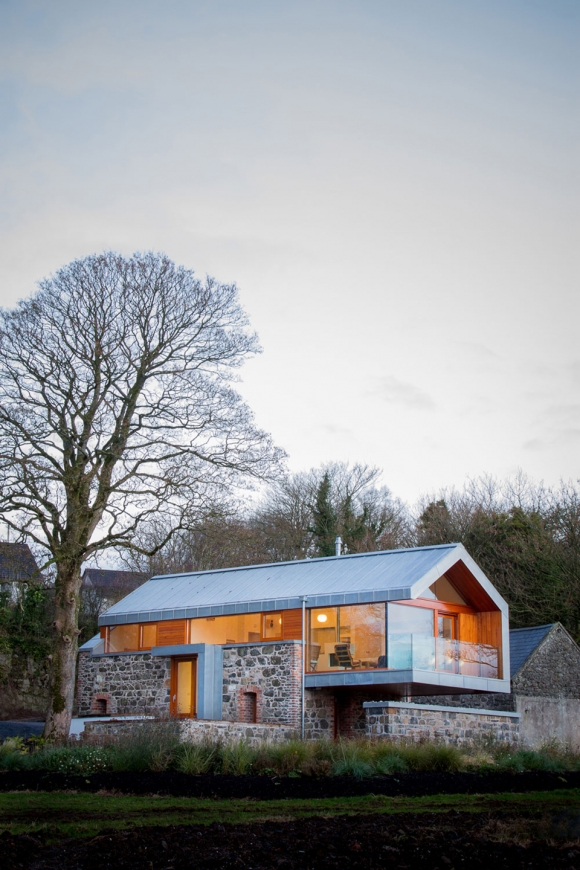 The exterior is a dazzling collection of stone, brick, and wood, with a beautiful gray roof. The relationship between the warm browns and the cool grays elevates the already superb architecture.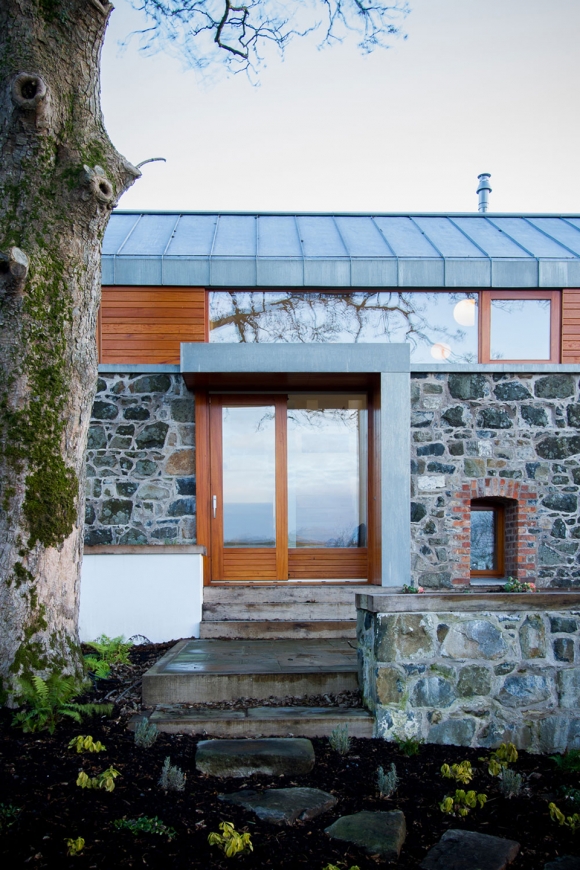 At the entrance you can really get a good look at the beautiful materials used to build and renovate the barn house. We love the upside down L that frames the door and the stepping stones that lead up to the home.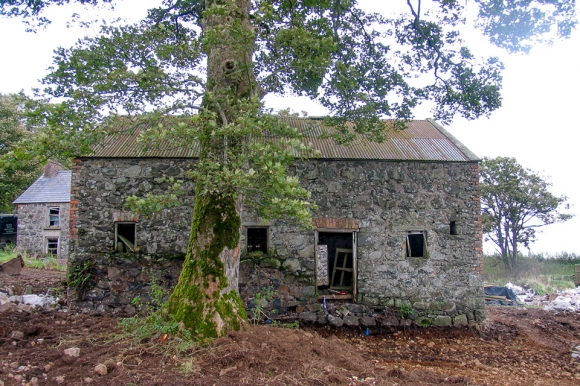 This is the beginning point of the wonderful renovation: simply amazing.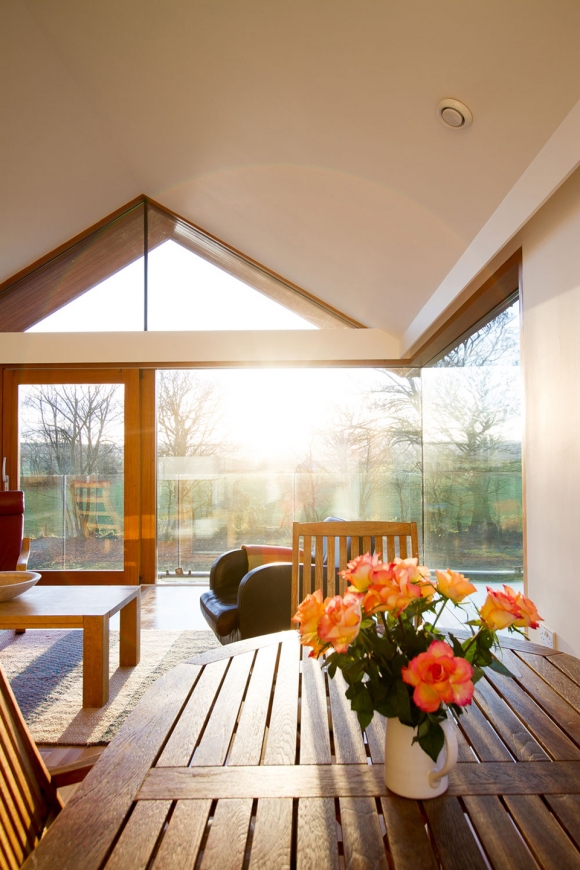 Inside the house, floor to ceiling windows provide an almost indoor/outdoor experience. The views from these windows are absolutely phenomenal, they are full of delightful greens and the peaceful sky. Gorgeous wood adds a hefty amount of warmth, and vaulted ceilings contribute to the openness of the home. The dining area has a beautiful wooden table, encircled by wooden chairs. On the table, flowers add their cheerful color to the design.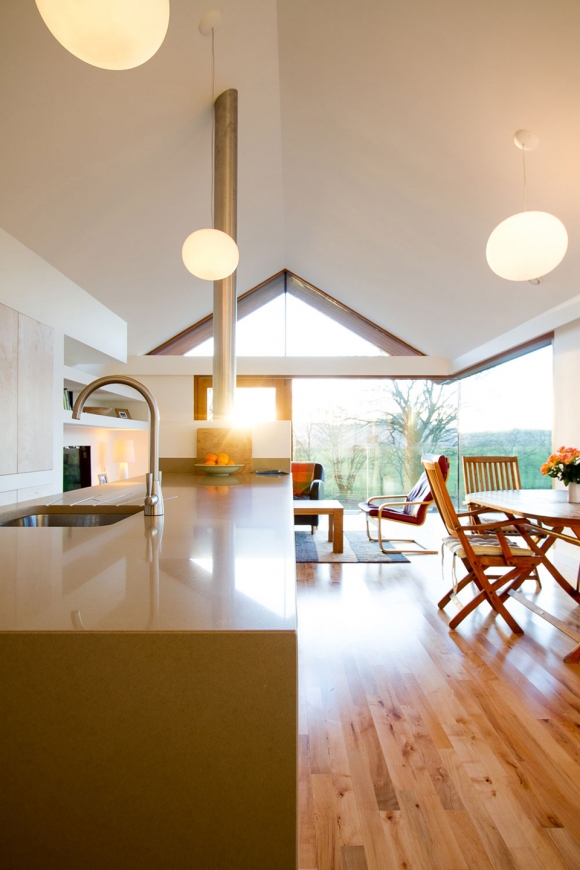 We love the hardwoods that fill this beautiful barn house. Circular lights hang from the ceiling, and a chimney pipe runs the height of the home, adding an industrial feel to this rural space. The kitchen is modern and sleek, with beautiful fixtures, and the living room is simple and elegant.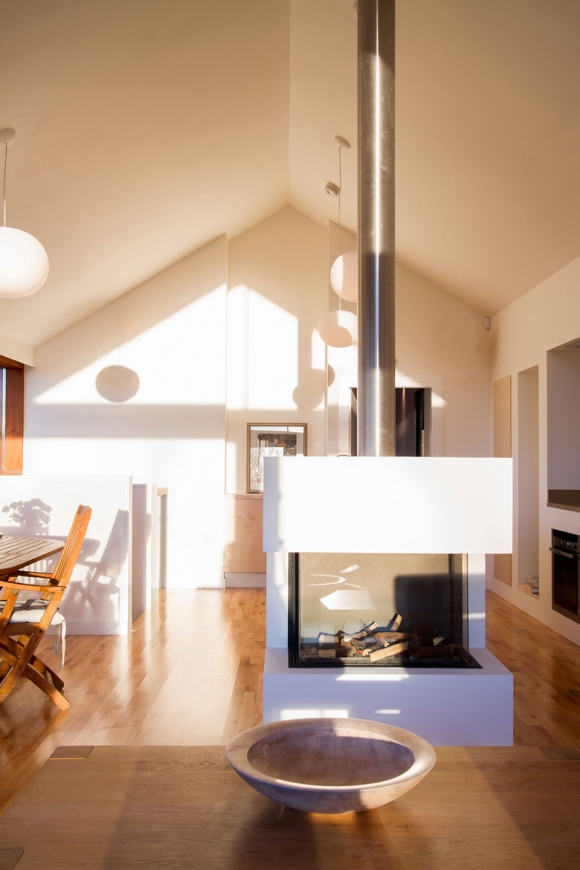 Images © Adam Currie
The fireplace continues the modern feel of the kitchen. We adore its placement near the middle of the large open space, it provides a wonderful focal point for the design of this inviting home.
Luxurious and cozy, from the exterior into the interior, this home is truly something special.