This classy little Notting Hill home couldn't be any more elegant. The look is Victorian, yet modern – the perfect, sophisticated mix between old and new. Each and every detail has been thought out, drawing inspiration from both the Victorian era and painter Caravaggio.
But, the sophistication doesn't stop at the space's exterior – the sophisticated interior design, conceptualized by famed designer Katrina Phillips, is just as classically beautiful.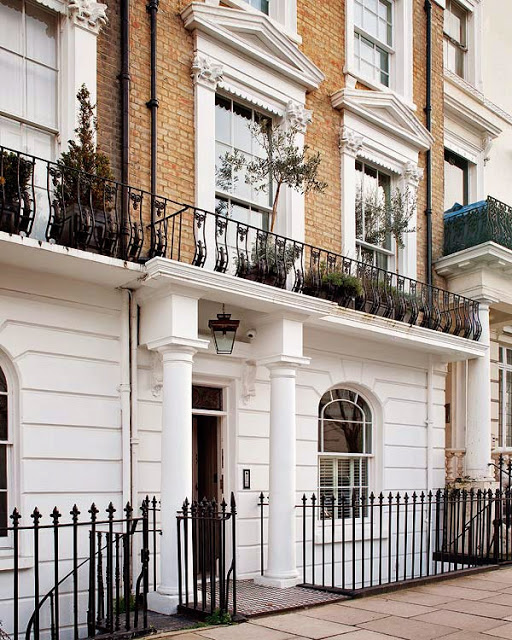 The living room is truly an interior design dream – the décor ideas are timeless and lovely. There are plush couches in soft lavenders and blues, outfitted with cushy pillows. A large pale purple rug covers the hardwood floor, perfectly complementing the room's color scheme. But, it's the details of the room that truly make it outstanding. A large glass chandelier hangs in the center of the room; a glossy vase of white tulips sits on the unassuming little coffee table; amazing artifacts and paintings are peppered throughout the room. It all makes for a truly sophisticated feel.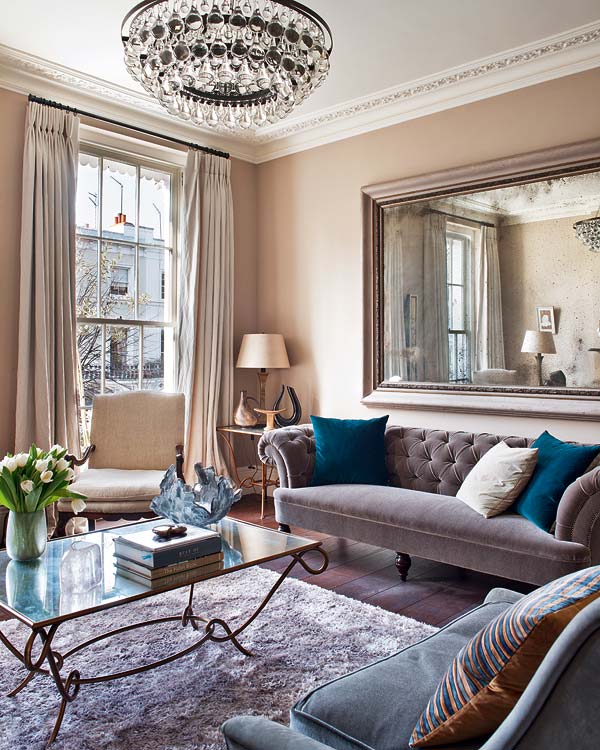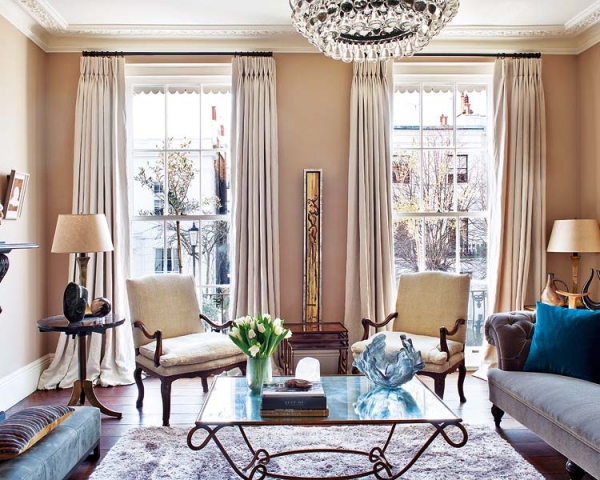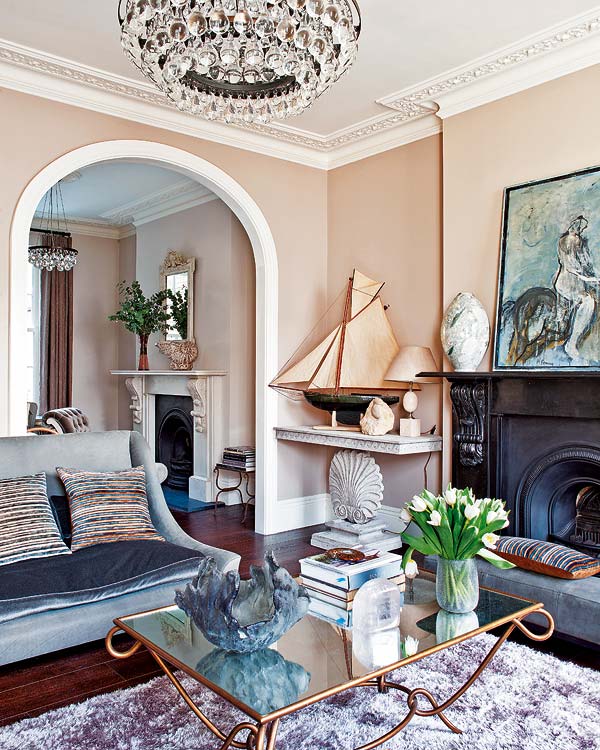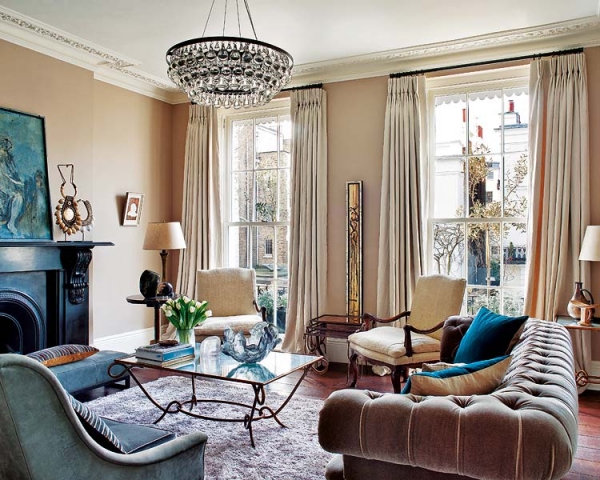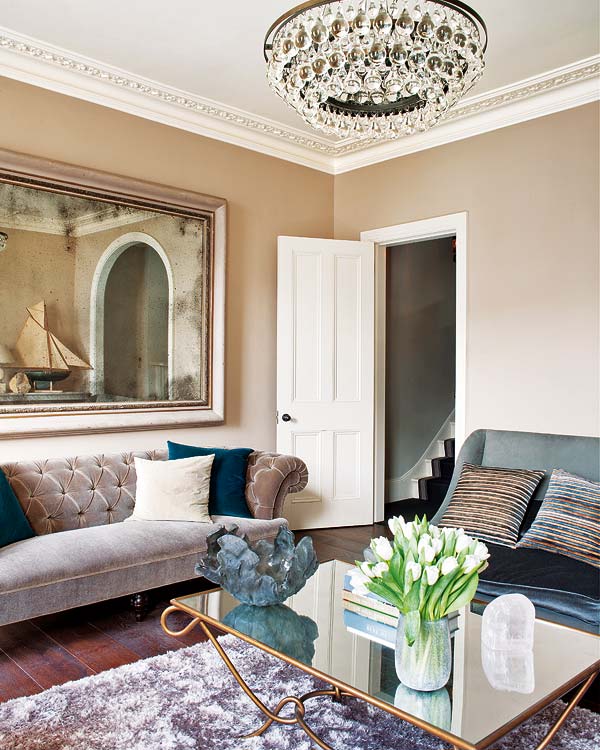 The spacious, airy kitchen uses a bright color scheme (splashes of hot pinks and baby blues) and open shelves to convey a look that is inviting and warm. Two long butcher-block tables sit in the center, and there are shelves covered with colorful kitchenware, including several brightly colored vases. A giant, circular mirror dominates a wall, adding to the open feel. As a result of the kitchen's design, the space feels incredibly homey without losing an ounce of its sophistication.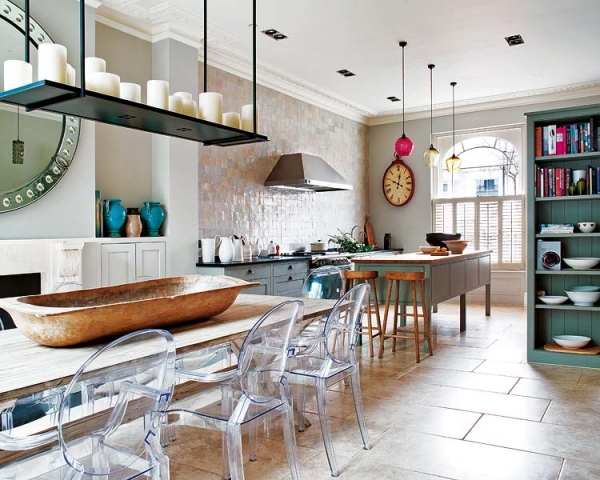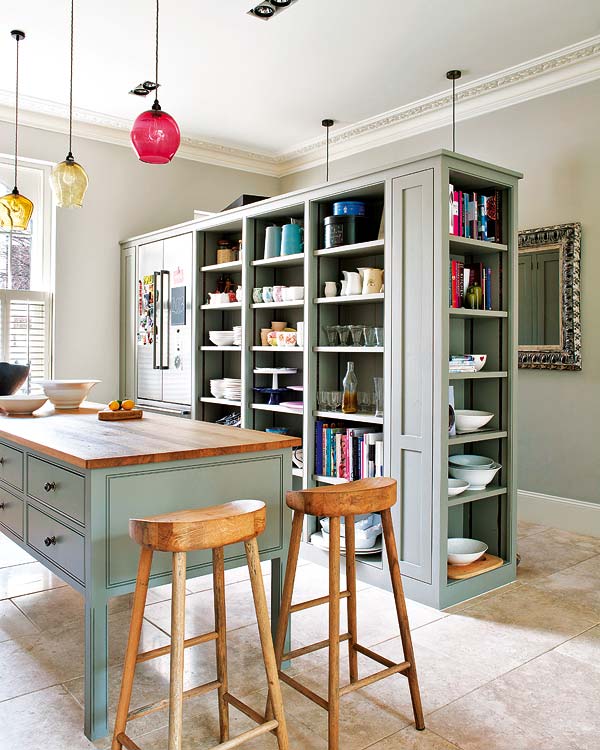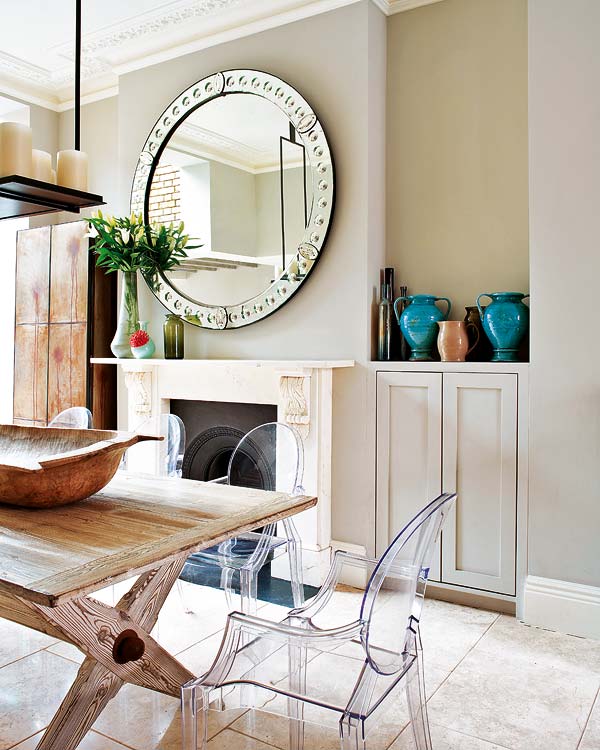 The bedroom leaves the knickknacks to the other rooms in the apartment, choosing instead to employ a stark, clean, classy design. The color scheme is predominantly white and tan, a glass chandelier dangles from the ceiling, and the spacious bed serves as the room's center.
This very adult, sophisticated London space is truly classic, truly timeless. And yet, even though it is certainly high-class, it somehow never manages to feel austere or boring.