Have you been getting a little tired of the mundane white? Not really feeling the traditional minimalist approach when it comes to this universal color? When it comes to your kitchen, you shouldn't be bored while cooking and preparing food. Instead you should be gently encouraged to create wonderful meals and other concoctions with a kitchen that constantly inspires you. Time to spice things up with this gorgeous white kitchen designed by Croma!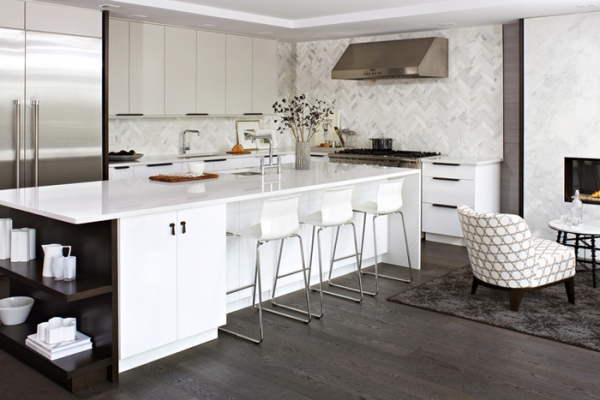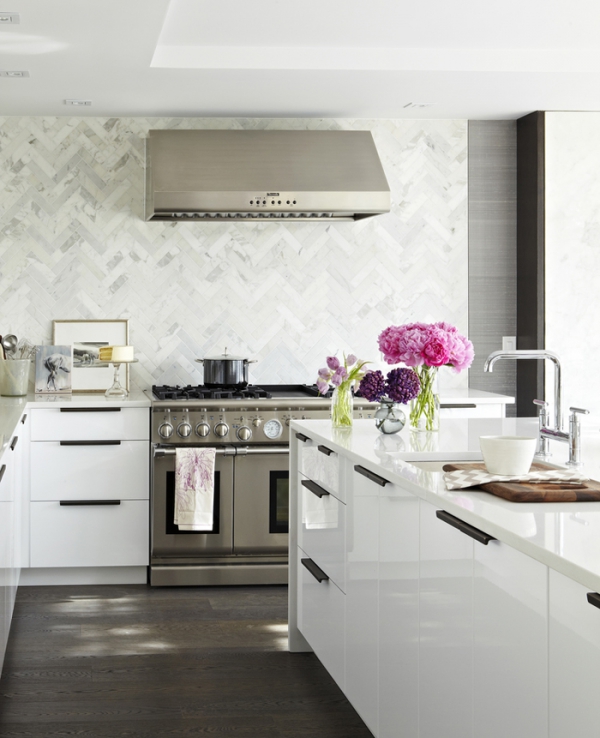 One of the features of this gorgeous white kitchen is the use of acute shapes. The wall of the kitchen running throughout is laden in a beautiful chevron design. That pattern breaks up the neutral theme, circulating throughout the kitchen and ending up on the drying towels, among other places. In light of the breaking up of monotony, the use of color through flowers and other décor is another way to bring a little more fun to a kitchen such as this one. A nice touch of texture is added when the kitchen flows into its very own living area.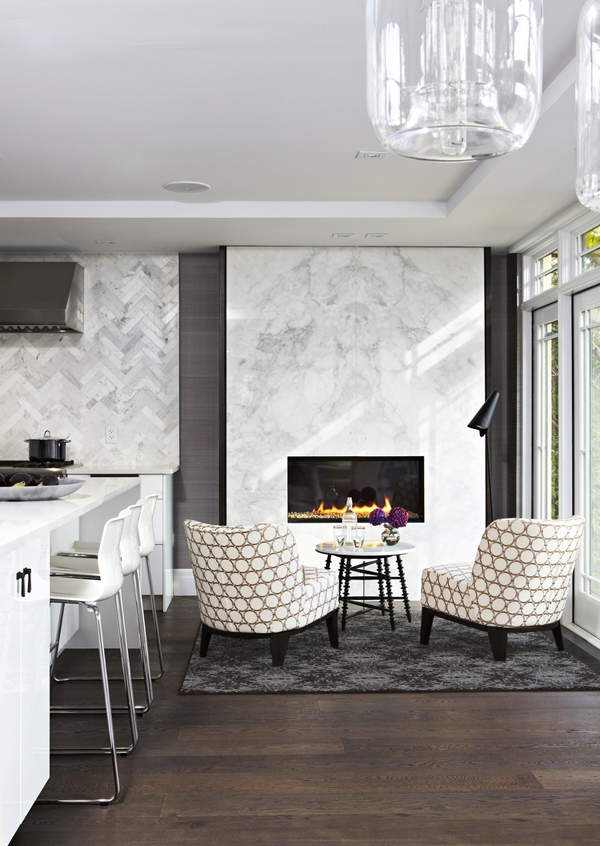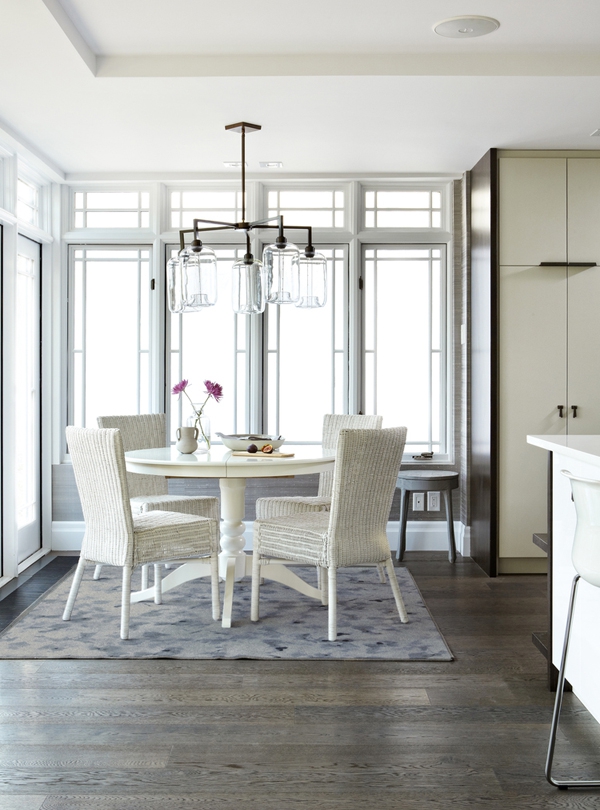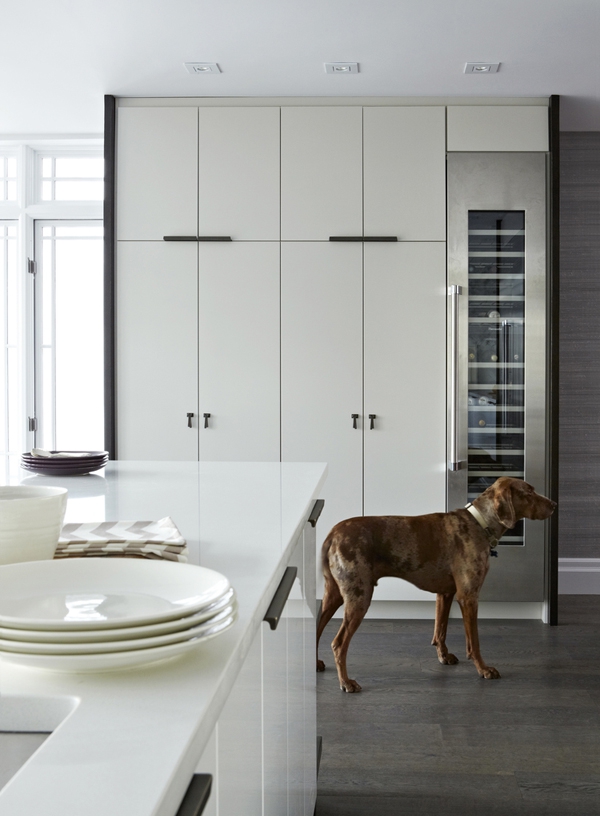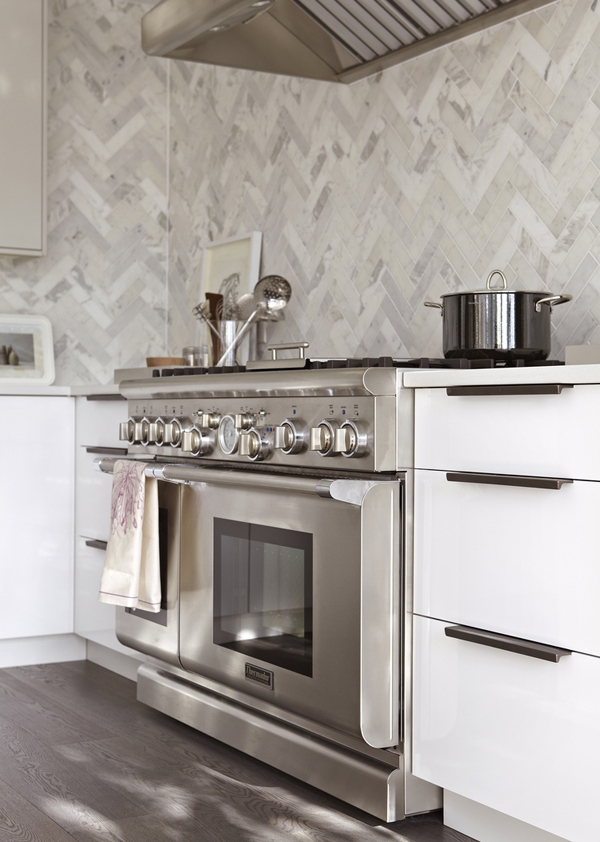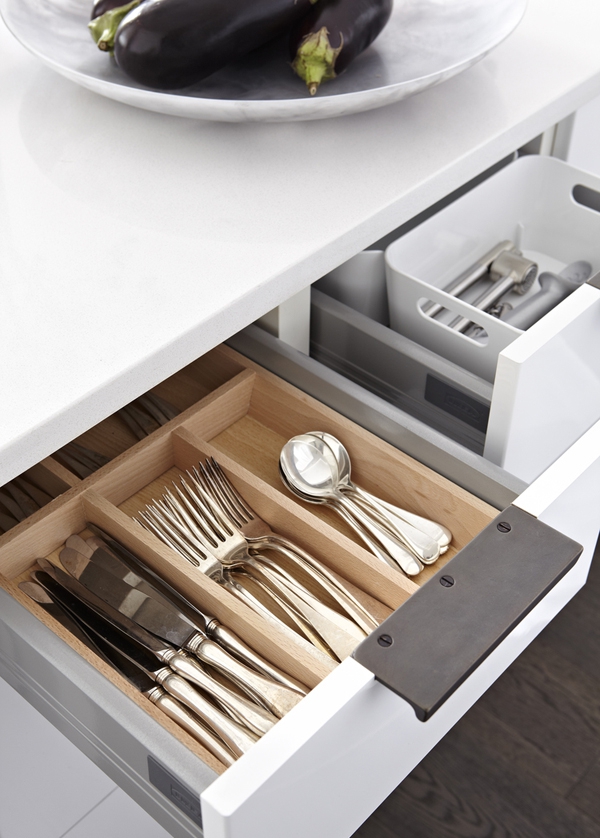 This gorgeous white kitchen shows that you don't have to have a boring view about your kitchen. Gather friends and family to have a lovely experience cooking a feast!