This small modern house is called the Casey Key Guest House and is located in Florida. The curved roof is made out of Glulam (glue laminated timber), and the inside of the home is made out of pine timbers and cypress. The wood used in this house is positively gorgeous, it warms the home and the architecture, fashioning a comfortable and inviting guest experience. Enjoy this masterpiece by Sweet Sparkman!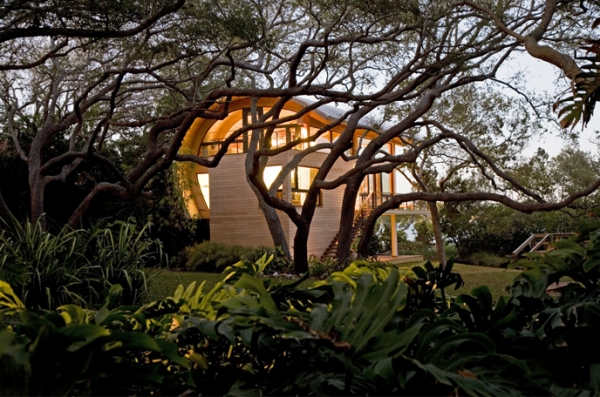 Nestled among the trees, this marvel of a house, is amazing. When you are looking at the house from a distance, it fits in perfectly with the surrounding nature. We love the way it seems to bend and curve with the surrounding trees. The shapes utilized in the creation of this home are out of this world. The top of this small modern house almost makes a backwards C, and the bottom forms a kind of incomplete rectangle.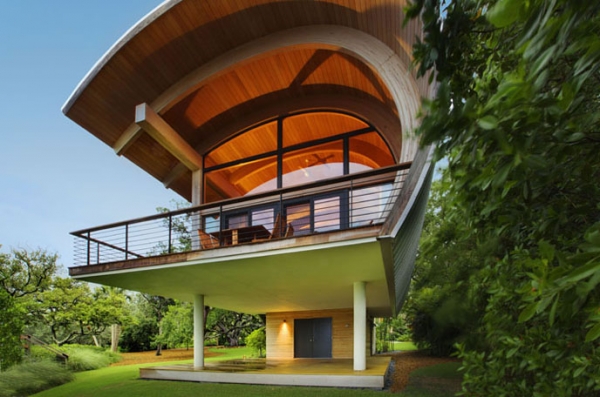 Also, on the top half of the home, fantastic windows provide beautiful views and natural light, and two patios provide stunning outdoor space. On the bottom half, another wonderful patio provides the perfect place to take in the surrounding nature from the ground level.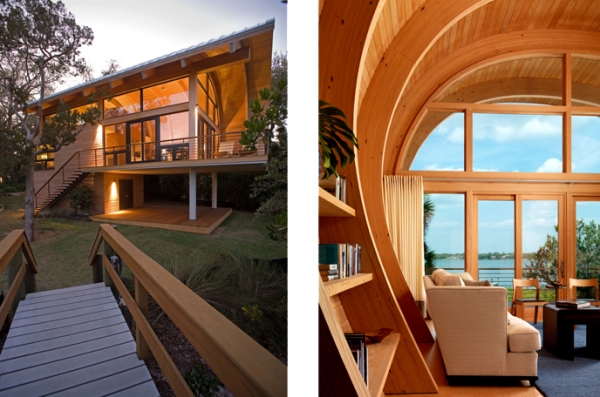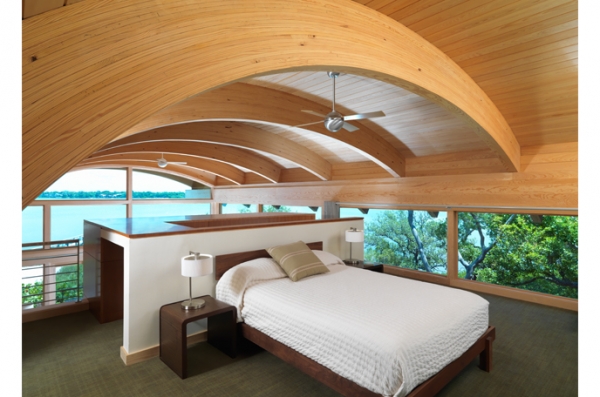 Inside the house, the beautiful wood continues, creating a very cozy atmosphere. The living area has sleek furniture, built in shelving, and fabulous greenery. The bedroom is simple and stunning, with a comfy bed, two sleek bedside tables, and continuous windows.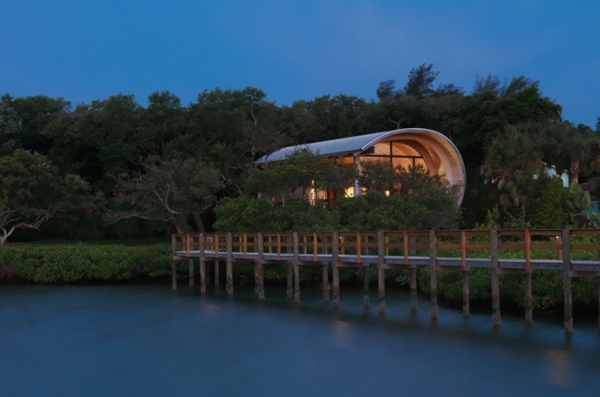 How amazing would it be to stay in a guest house like this?
Panoramic views, outstanding architecture, sleek design, and let's not forget, the beautiful body of water, combine to create an exciting one of a kind experience that we would never want to leave.