Responses to the urban context, client desires and design ambitions find expression in a careful composition of volumes and spatial movements in this single-family residence in Chicago, Illinois. Dirk Denison Architects overlap visual frames to create a layering of space and experience, weaving together a series of individually articulated areas into a coherent vocabulary.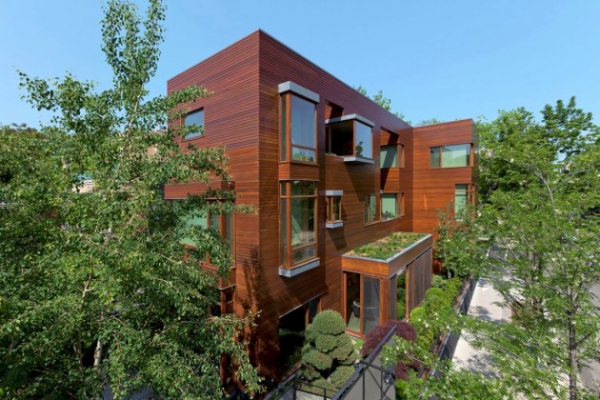 This urban townhouse merges the warmth of organic colors and materials with the openness of minimal furnishings and modernist sensibilities to arrive at a fascinating balance between architectural polarities. The exteriors are smoothly crafted, offering a juxtaposition of solid, void and interfaces between them to arrive at a self-contained, fortress-like presence. The interiors are centered around the vertical circulation core, over lit by a skylight that accentuates the fluid volume through a dance of light and shade. This is taken a step further with a sculptural introduction of artificial lighting; pendant light fixtures are suspended with blue silken cords stretching across the three floors that make up this single-family residence.
The decor is clean, uncluttered and tastefully embellished with art and material highlights. This single-family residence utilizes environment friendly materials and technologies to establish a firm and ecologically sensitive footprint. Building features such as green roofs, double glazed windows, abundant natural lighting, low VOC-emission substrates, as well as automated shade controls and geothermal heating and cooling contribute to sustainable design and functioning.
Built on sound and sustainable design principles, the Chicago House exemplifies an elegant and substantial architectural dialogue experienced in silence.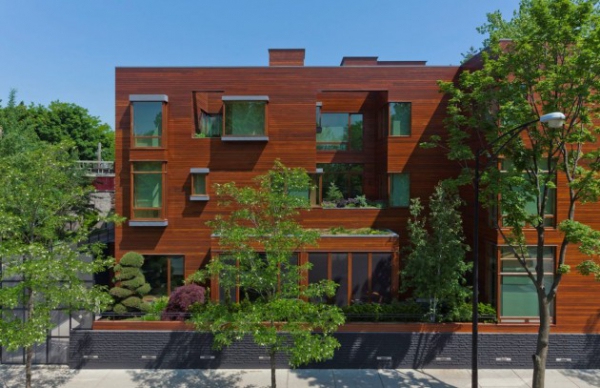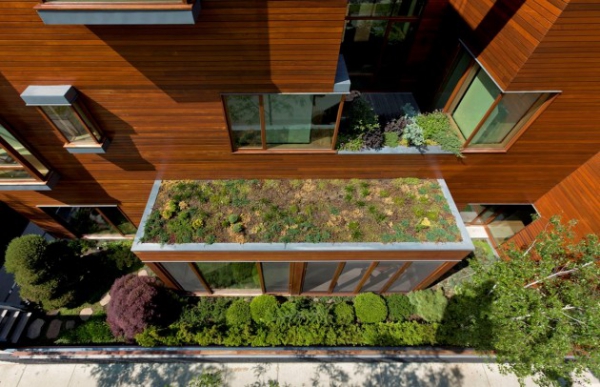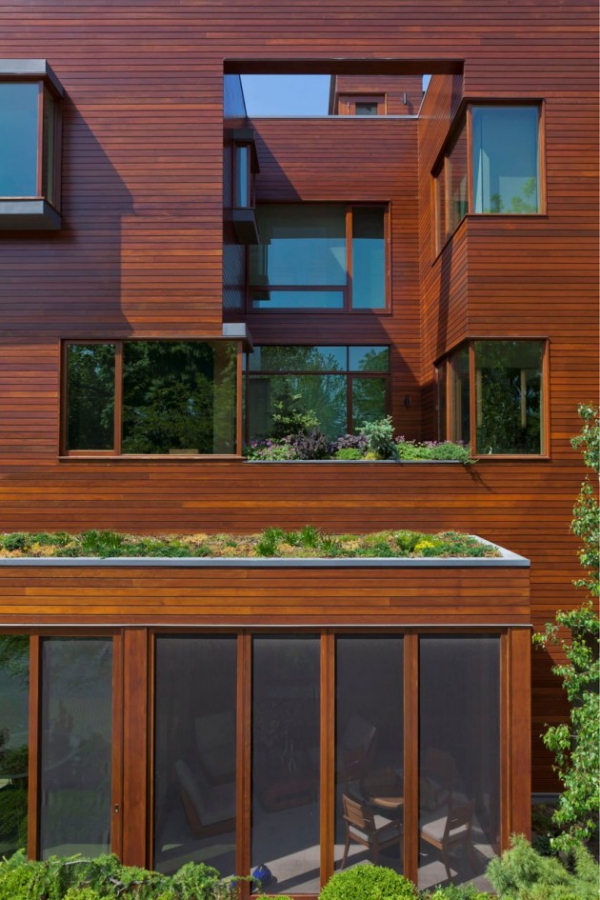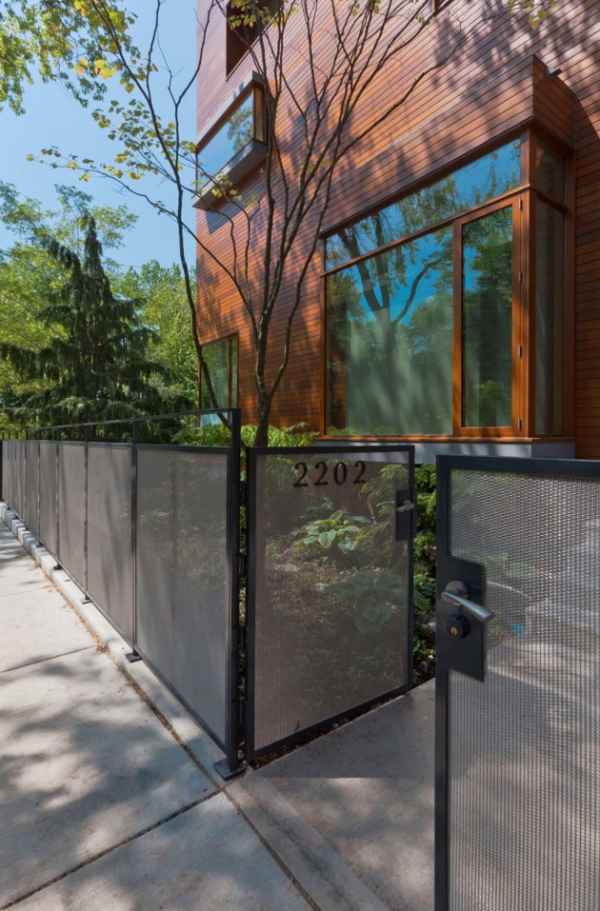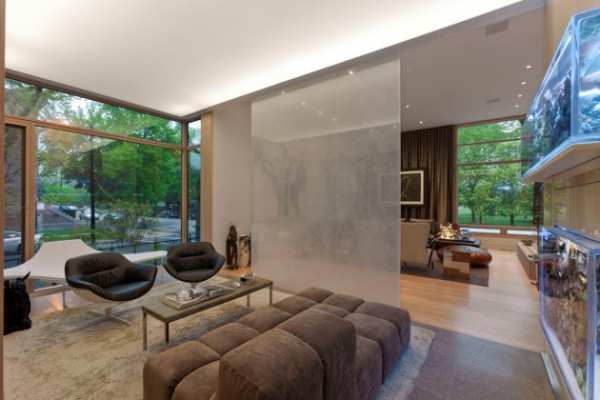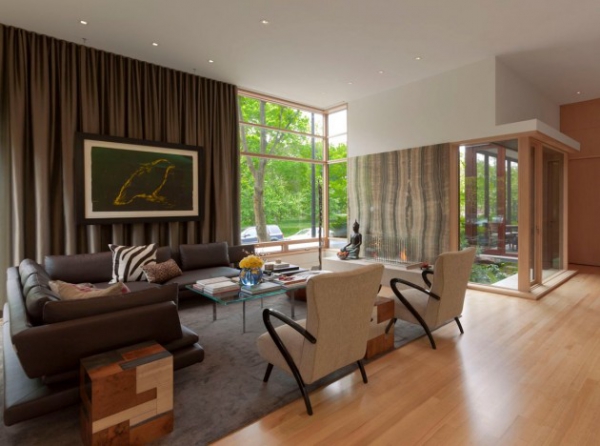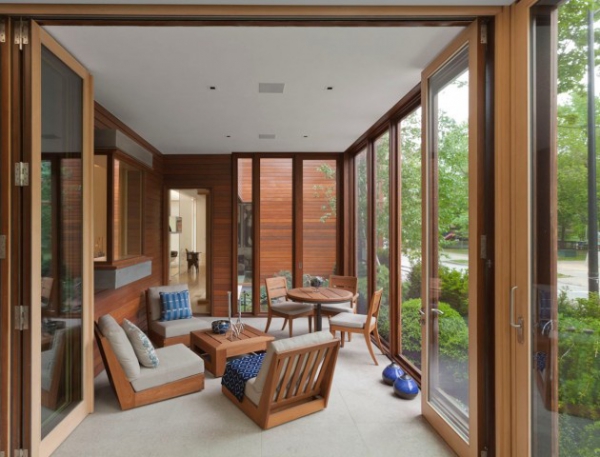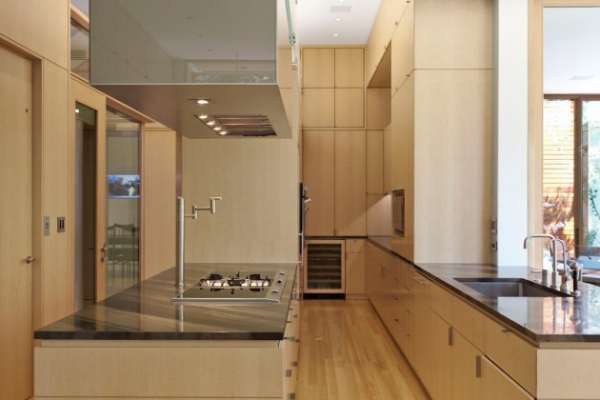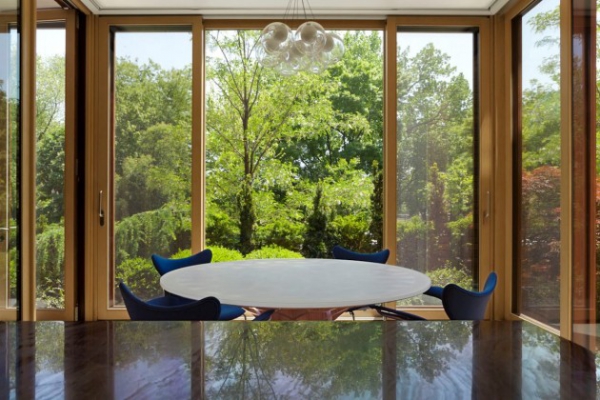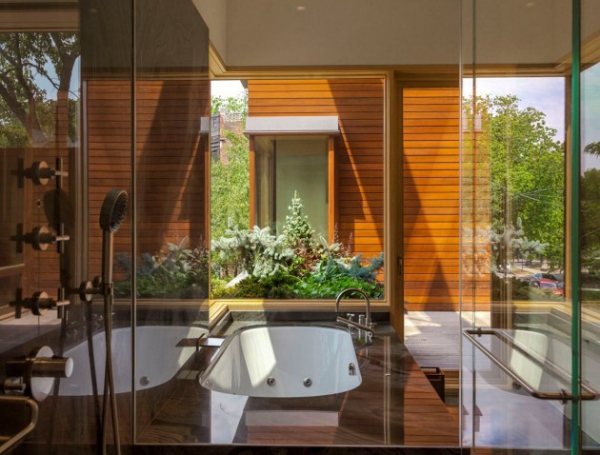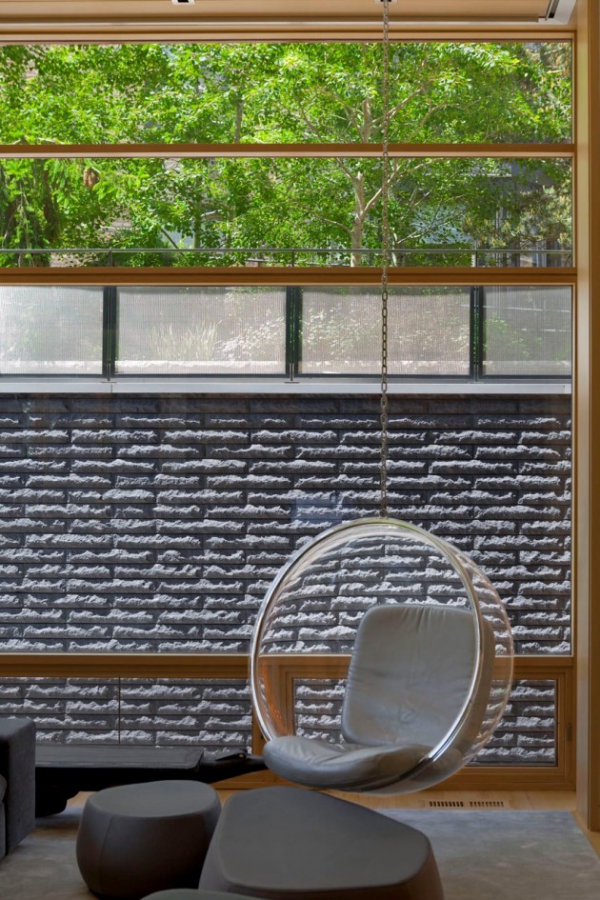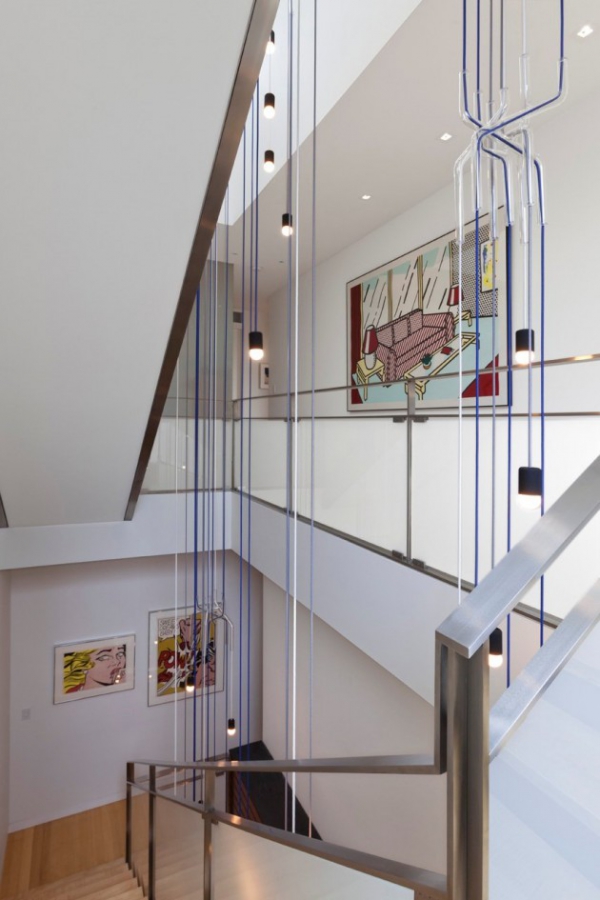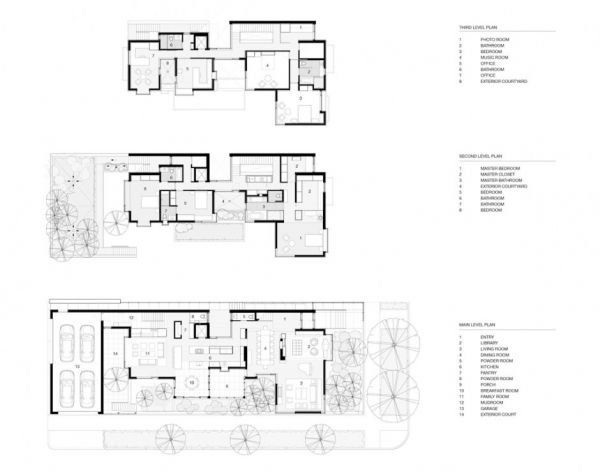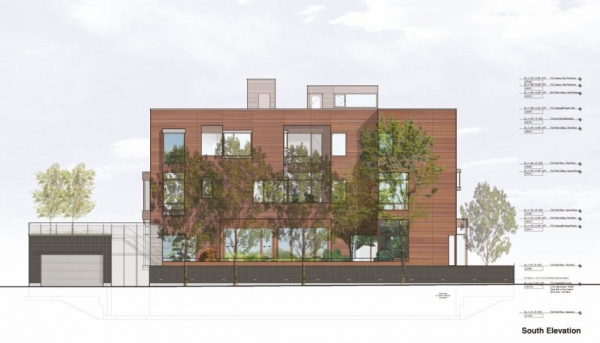 Photography by The Michelle Litvin Studio