This gorgeous recycled materials home in Panguipulli, Chile is situated on a hill, and it has a wonderful cantilever and a rectangular shape. The house is surrounded by beautiful trees and greenery, and has wonderful warm wood, natural wood, and stunning black accents. It was built by Juan Luis Martínez Nahuel.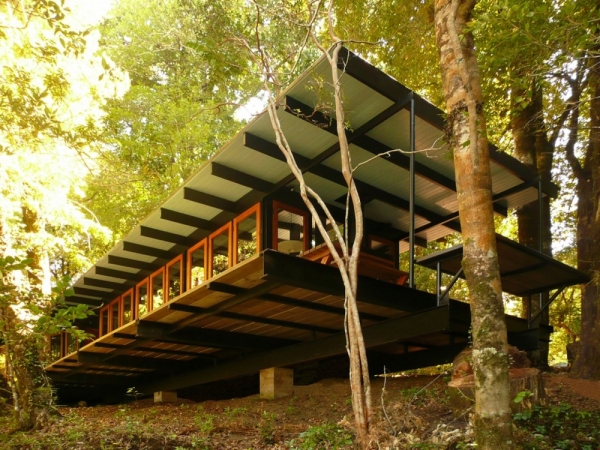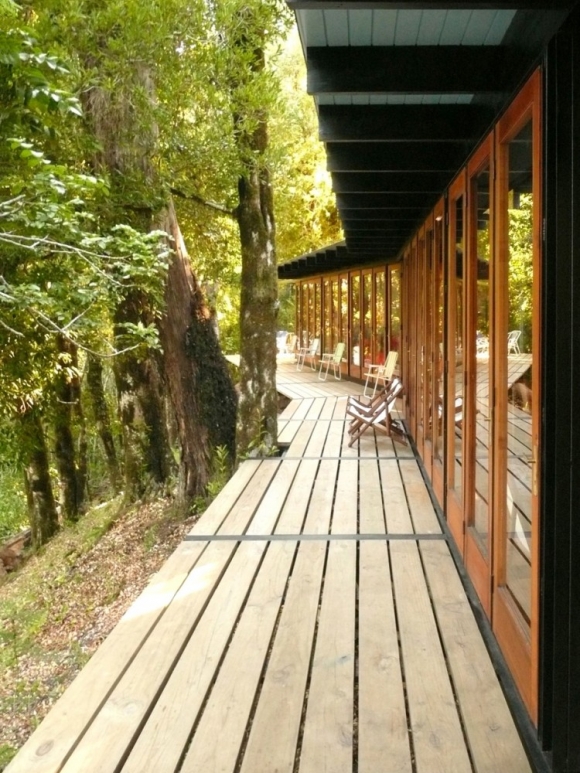 Wooden slats run the length of the home, providing a fascinating outside area. The chairs that fill the space create the perfect spot for taking in the beautiful nature. We love the shape of this outside space. If you want to relax alone, there is a place to get away, if you want someone else to join you, there is a place for that as well. It would be amazing to sit here during a heavy rain and listen to the sounds of the outdoors.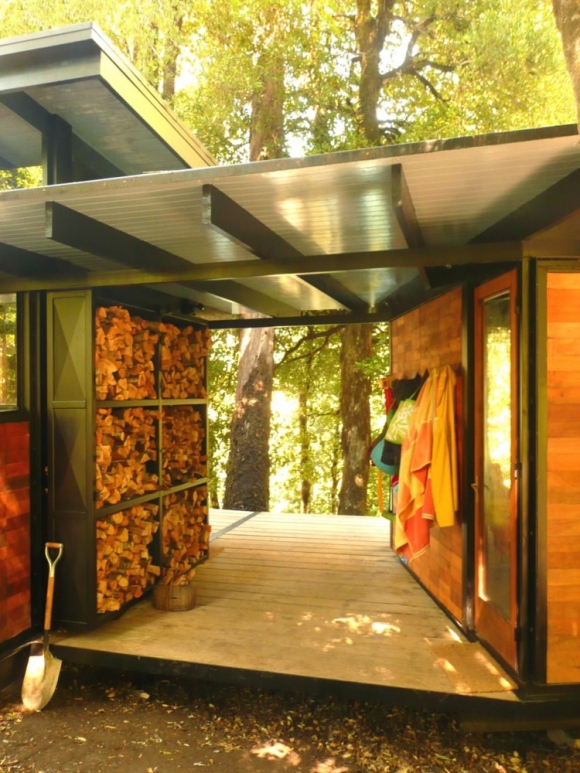 This is our favorite spot in this recycled materials home. The log storage is delightful, and the open space that travels to the other side of the house is absolutely fantastic. We love the outside hooks that provide wonderful storage for coats, towels, etc.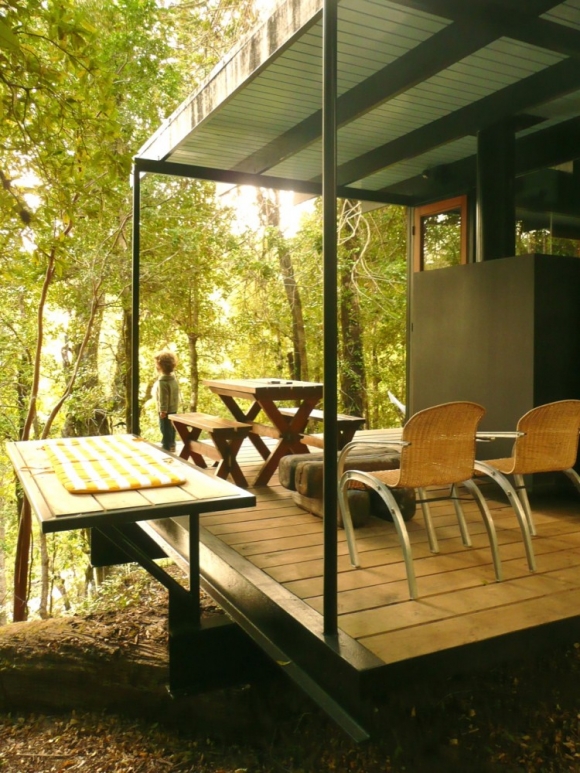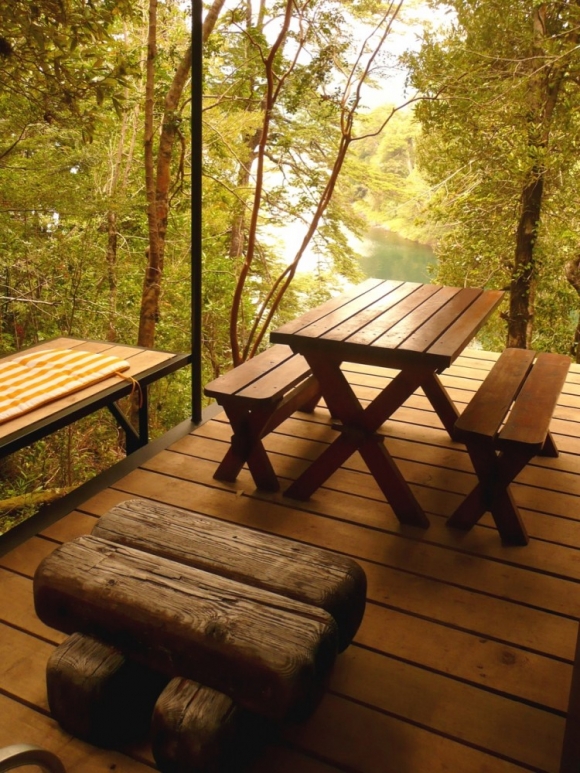 The patio is simply perfect. The attached table is fabulously unique, the chairs are beautiful with their metal curved legs, and the log ottoman is amazing. The natural wood continues here, adding beauty to the outside area, and a picnic table provides a wonderful spot for outside dining.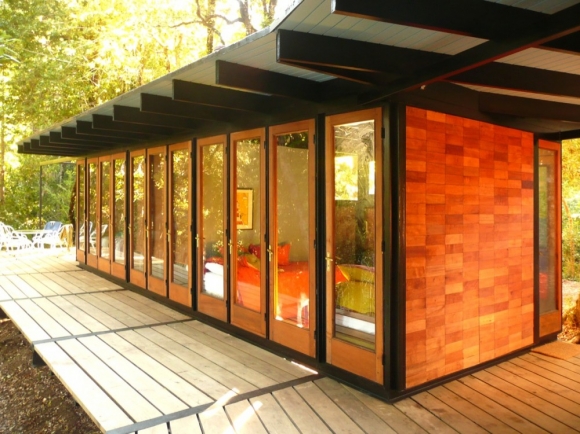 The continuous doors provide easy access in and out of the home, and they look absolutely magnificent. The pattern of the warm wood, against the black, and the natural wood, creates a lovely picture.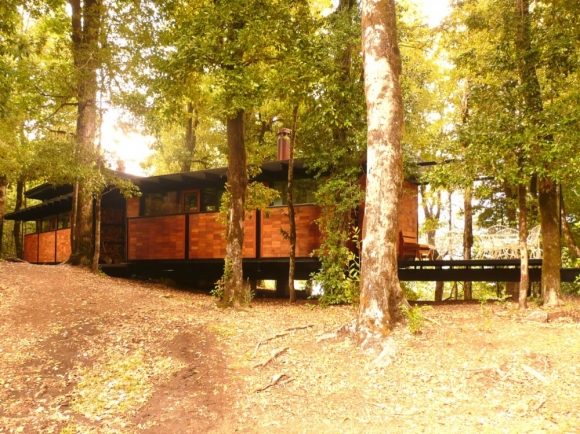 And of course, the most amazing thing about this fantastic space is that it's a recycled materials home. Eco-friendly is always a plus in our book, and Eco-friendly and gorgeous is probably one of the best things ever.