It's hard standing out and infusing your own personal style into your home when you're literally one in a row of never-ending houses. But this renovated period house in Chiswick, London shows how you can do it with class.
The old brick structure is part of the traditional row housing you know to be common in the UK, and stays true to the original exterior for the most part. It's the inside that's filled with all the decorative eye candy.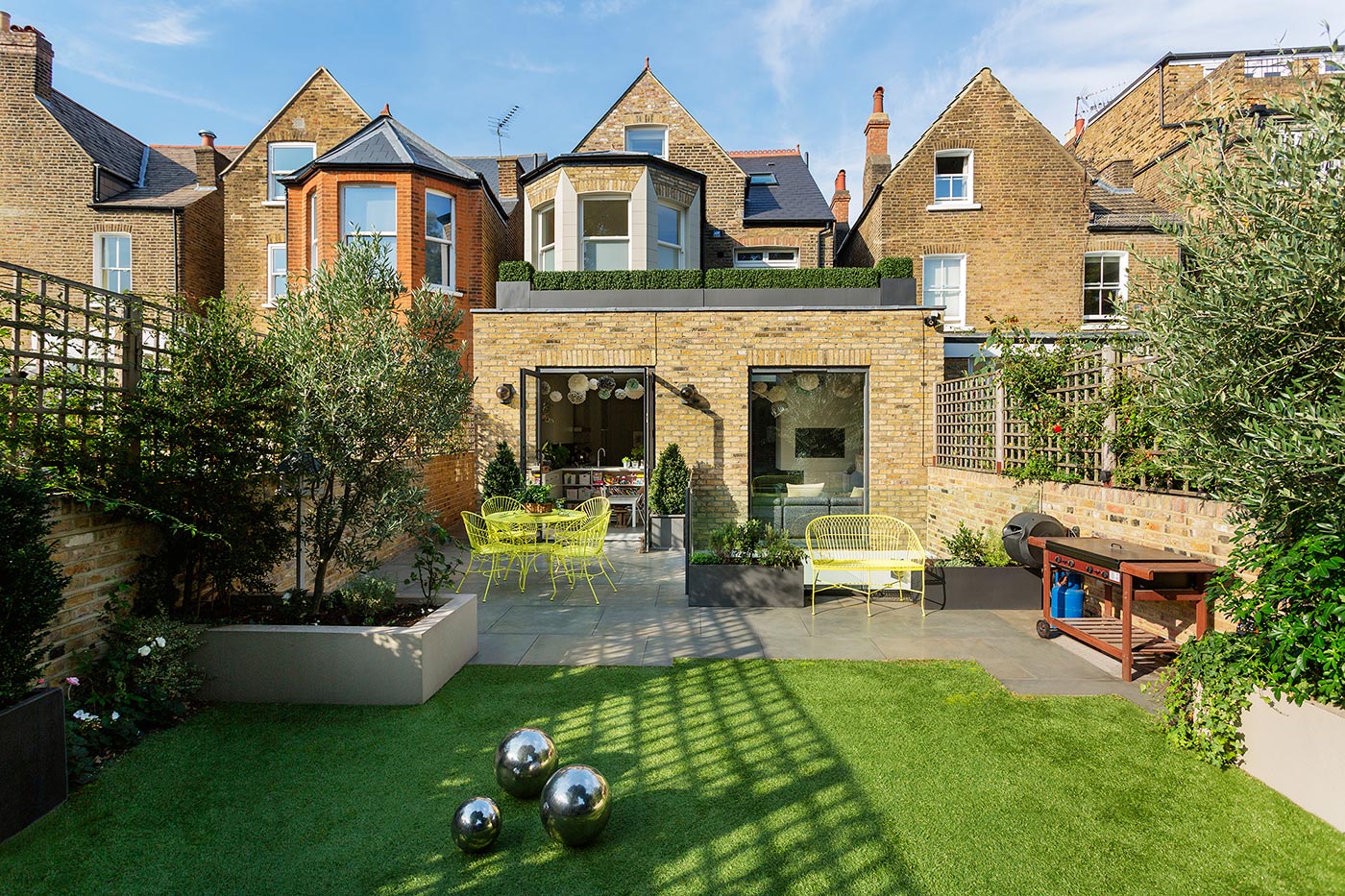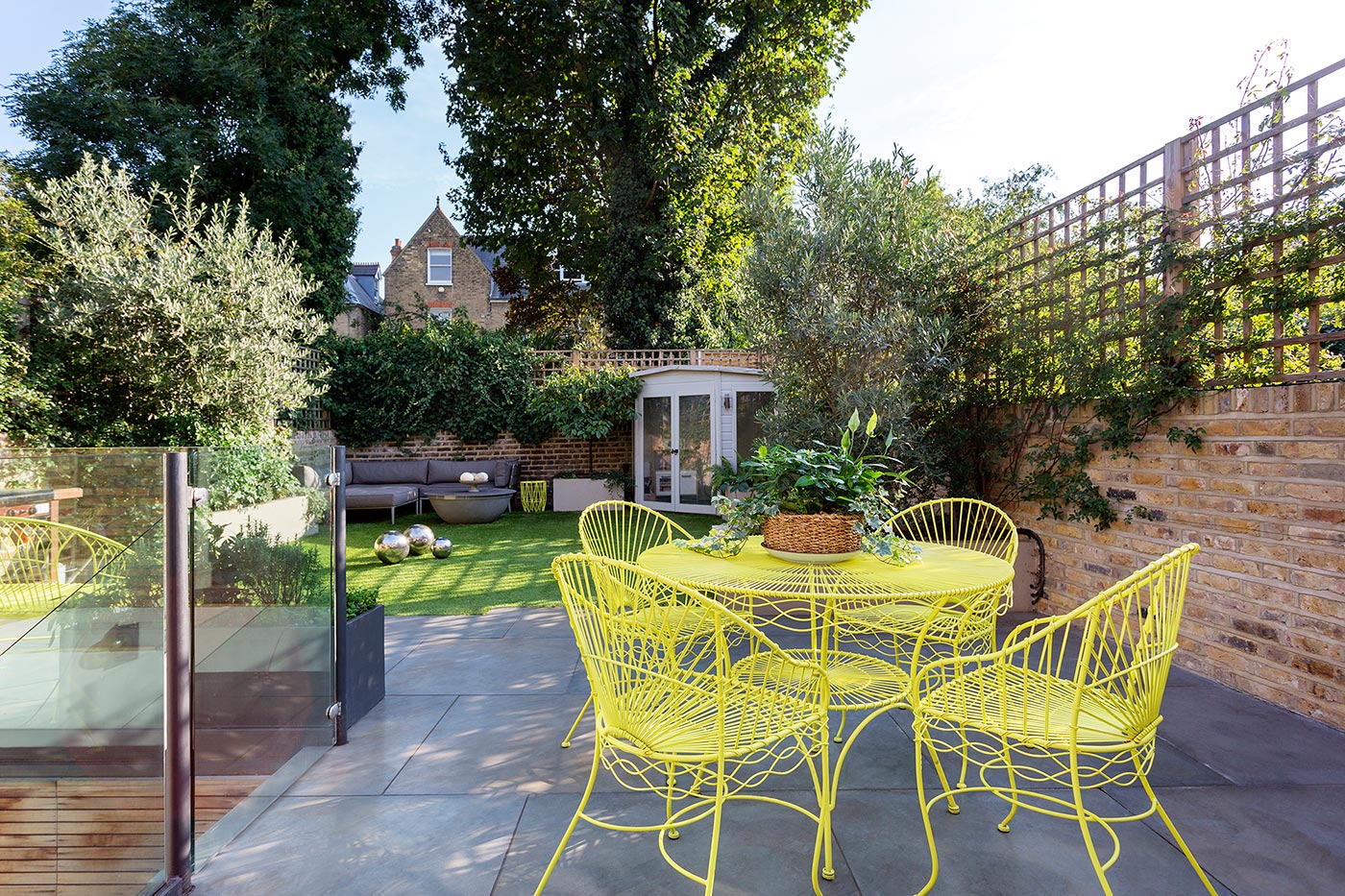 The front entrance is a classic opening with two thick pillars to support the triangular roof and scalloped overhang. At your feet, you can find a gorgeous, eclectic geometric tilework in greyed tones of blue and brown which run into the porch and extend in through the hallway.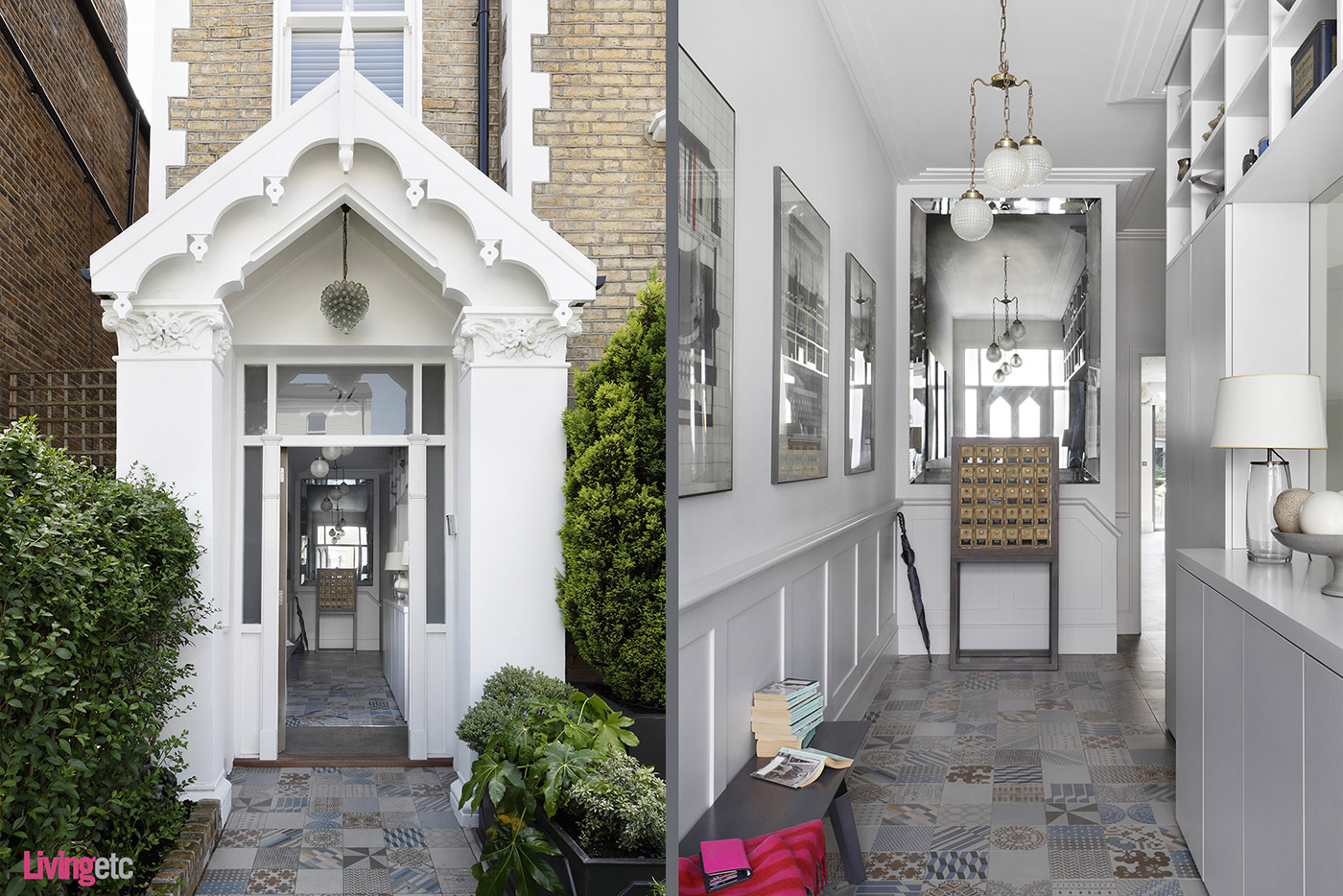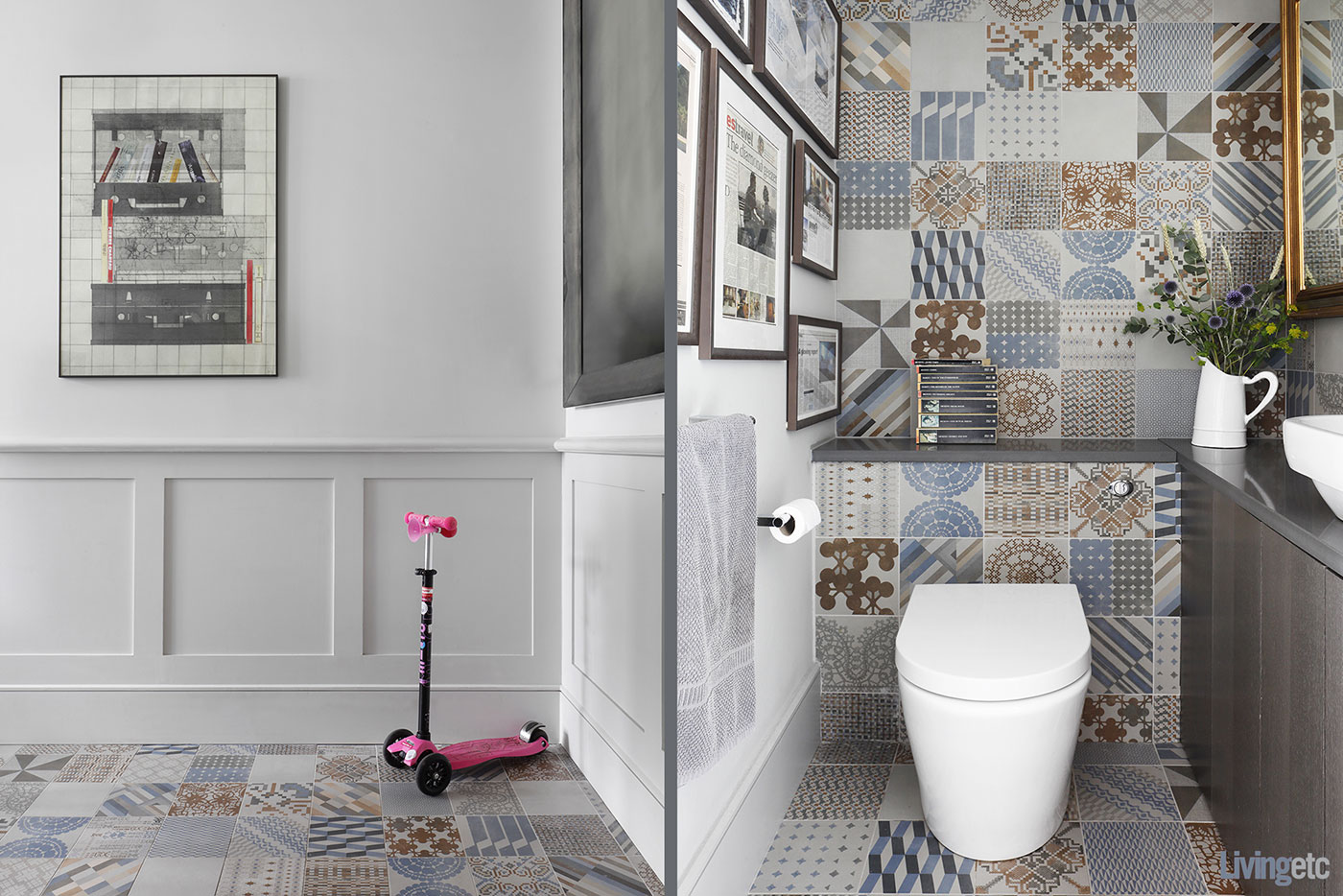 Now that we're inside the heart of the home, you can see how designers from Zulufish have mixed modern touches with vintage décor and thrift store treasures. They all co-exist in harmony, creating a modern grey interior.
The renovated period house is as open as can be, serving as a vessel for both the natural and artificial light that highlights all the necessary areas.
The kitchen consists of pale grey cabinetry with flush faces and long stainless steel rods for handles. The island, a few shades of a darker grey, picks of the darkness in the backsplash tile.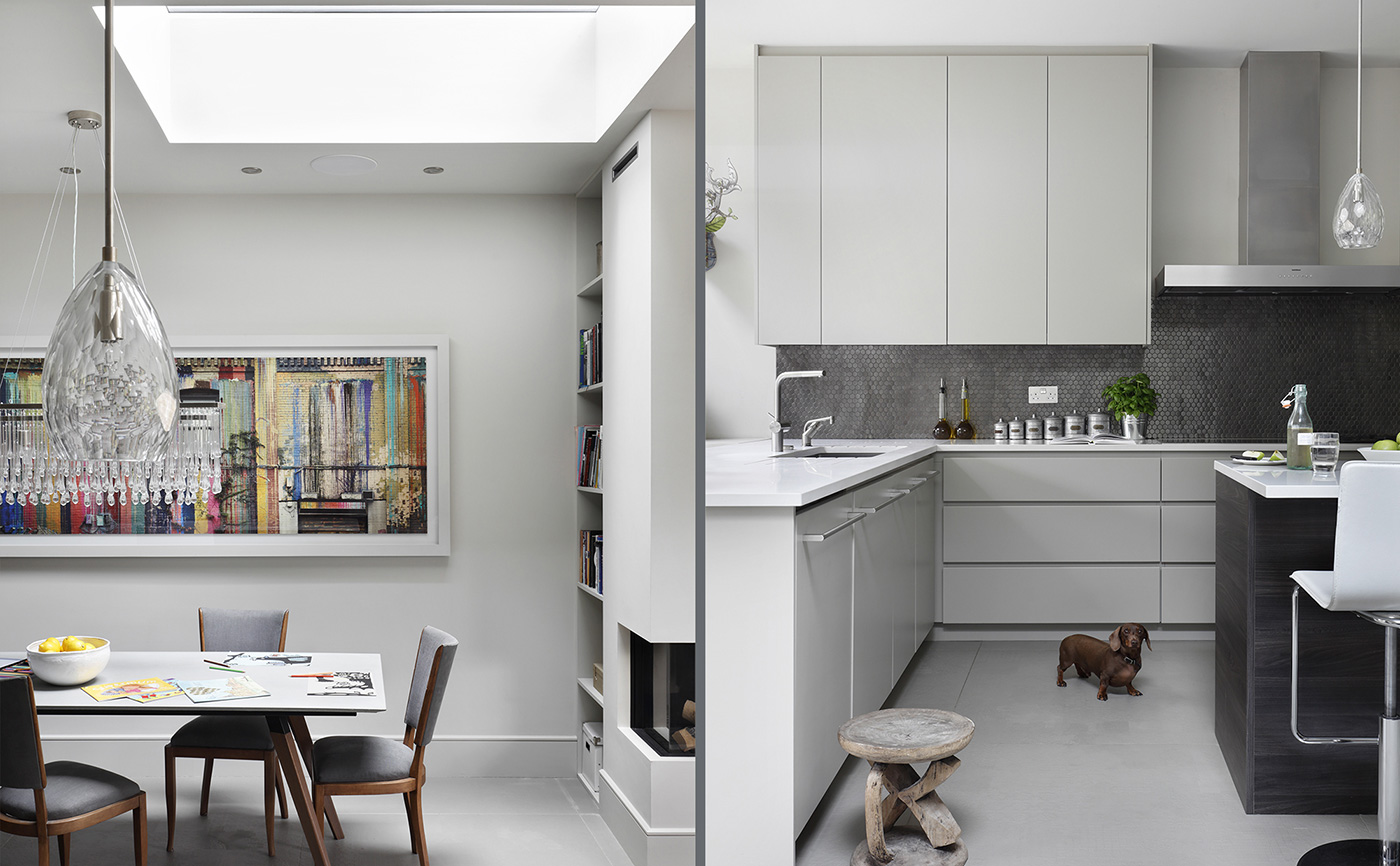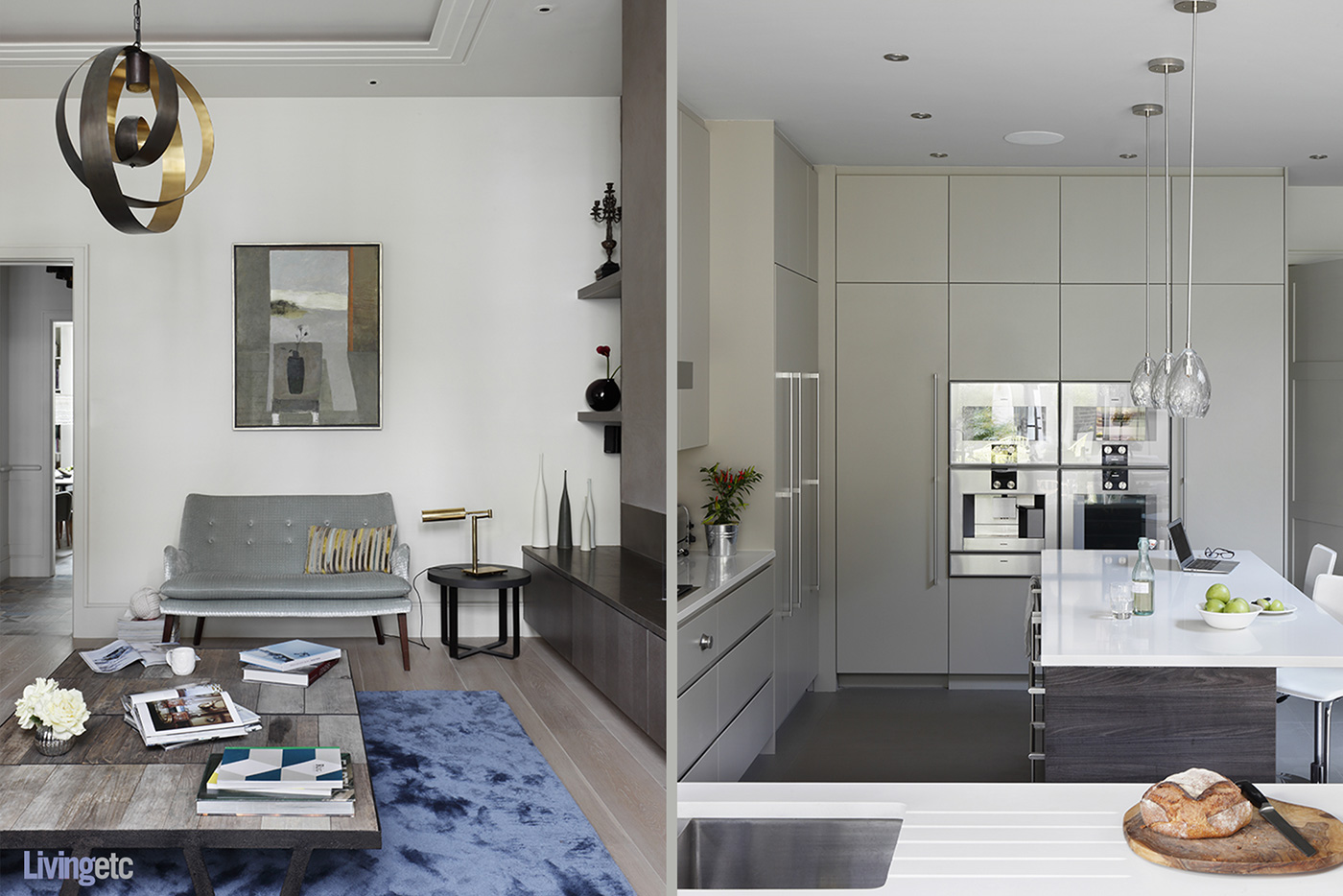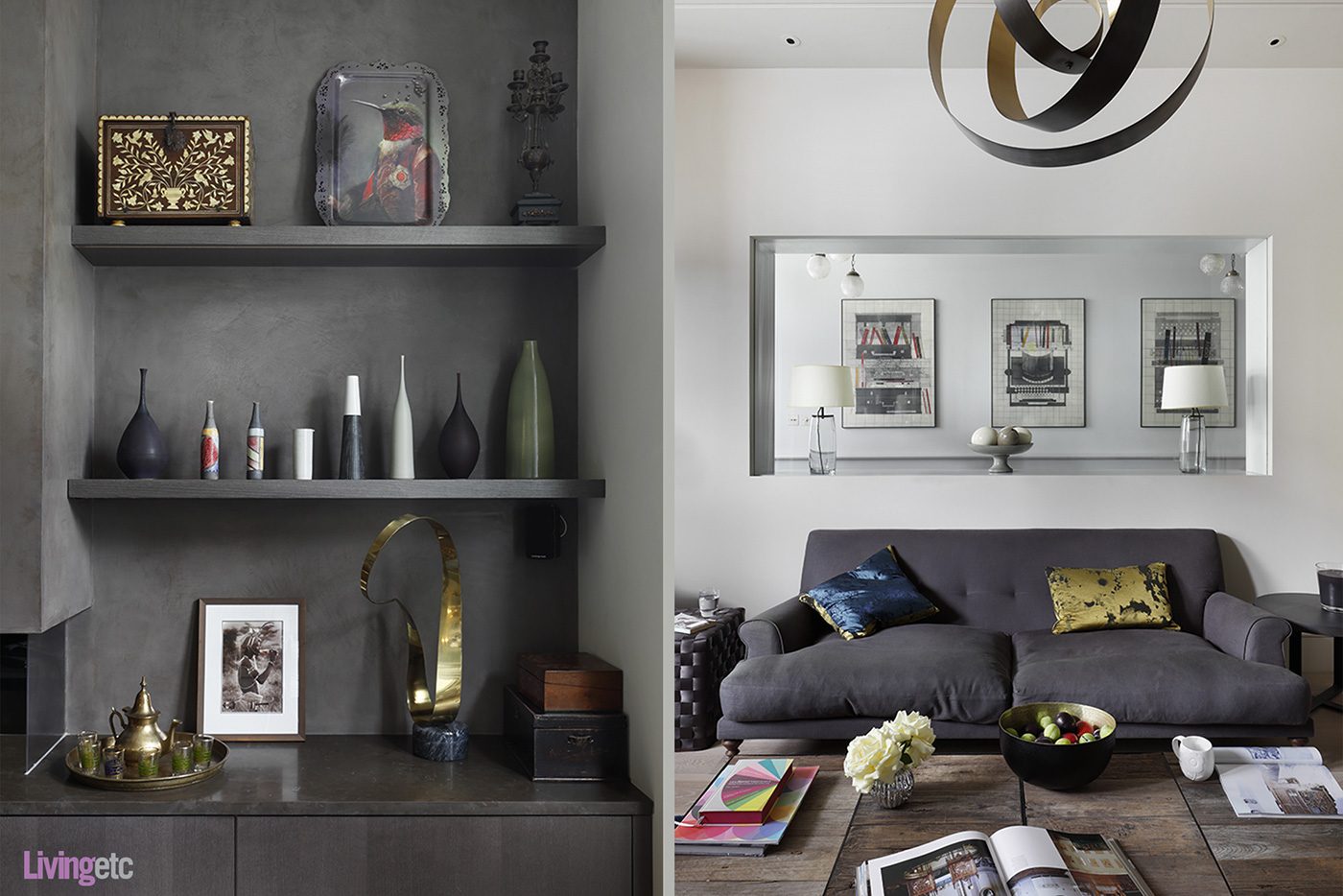 The rest of the home is lined with soft, grey wood flooring and rests underneath a stylish décor of bright purple textures and varying grey finishes.
The en-suite bathroom is airy and boasts a beautiful freestanding tub, nestled into the crook of a bay window.
This 5 bedroom home is the perfect example of how you can take an old structure and softly move it into the modern world by using your own personal style.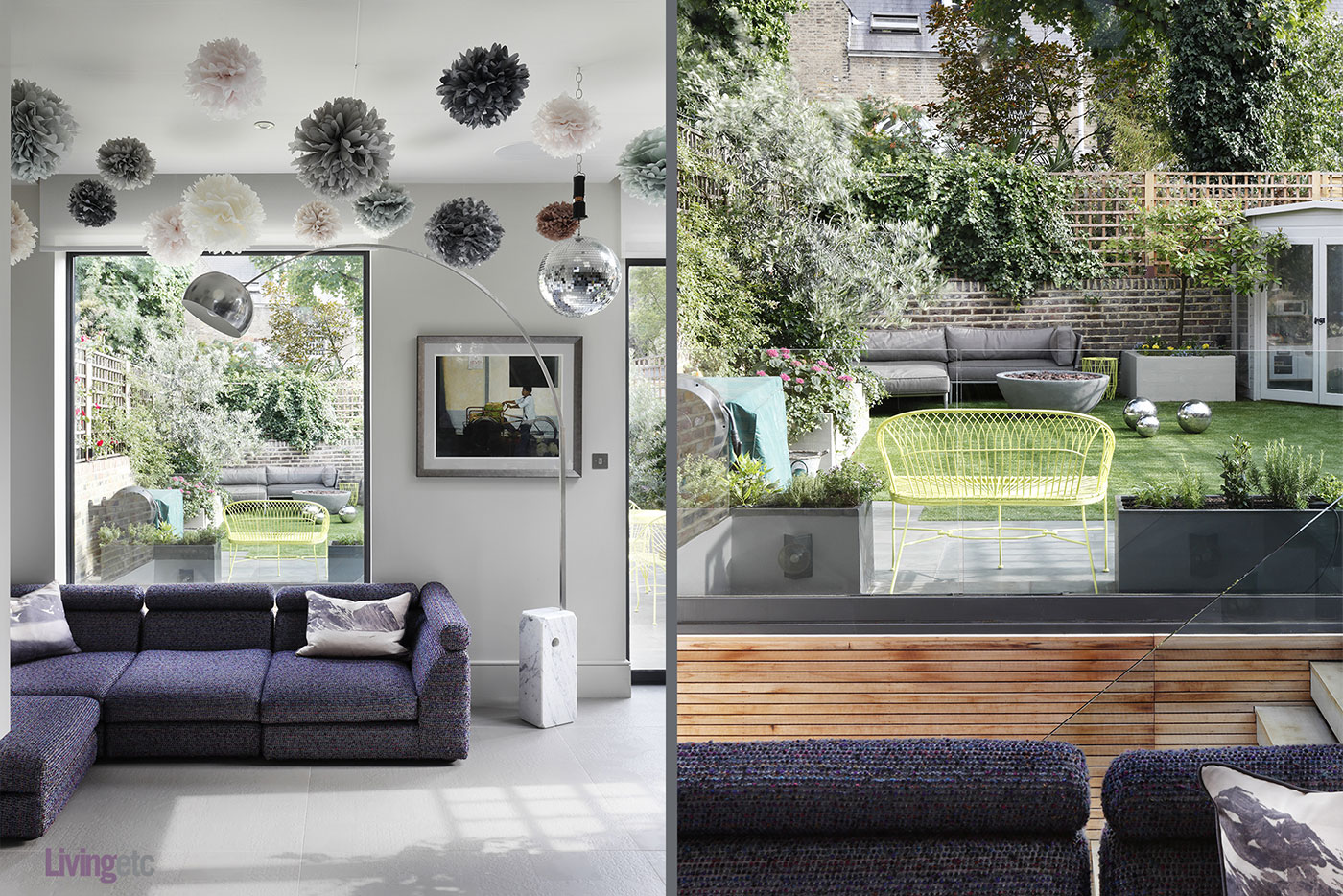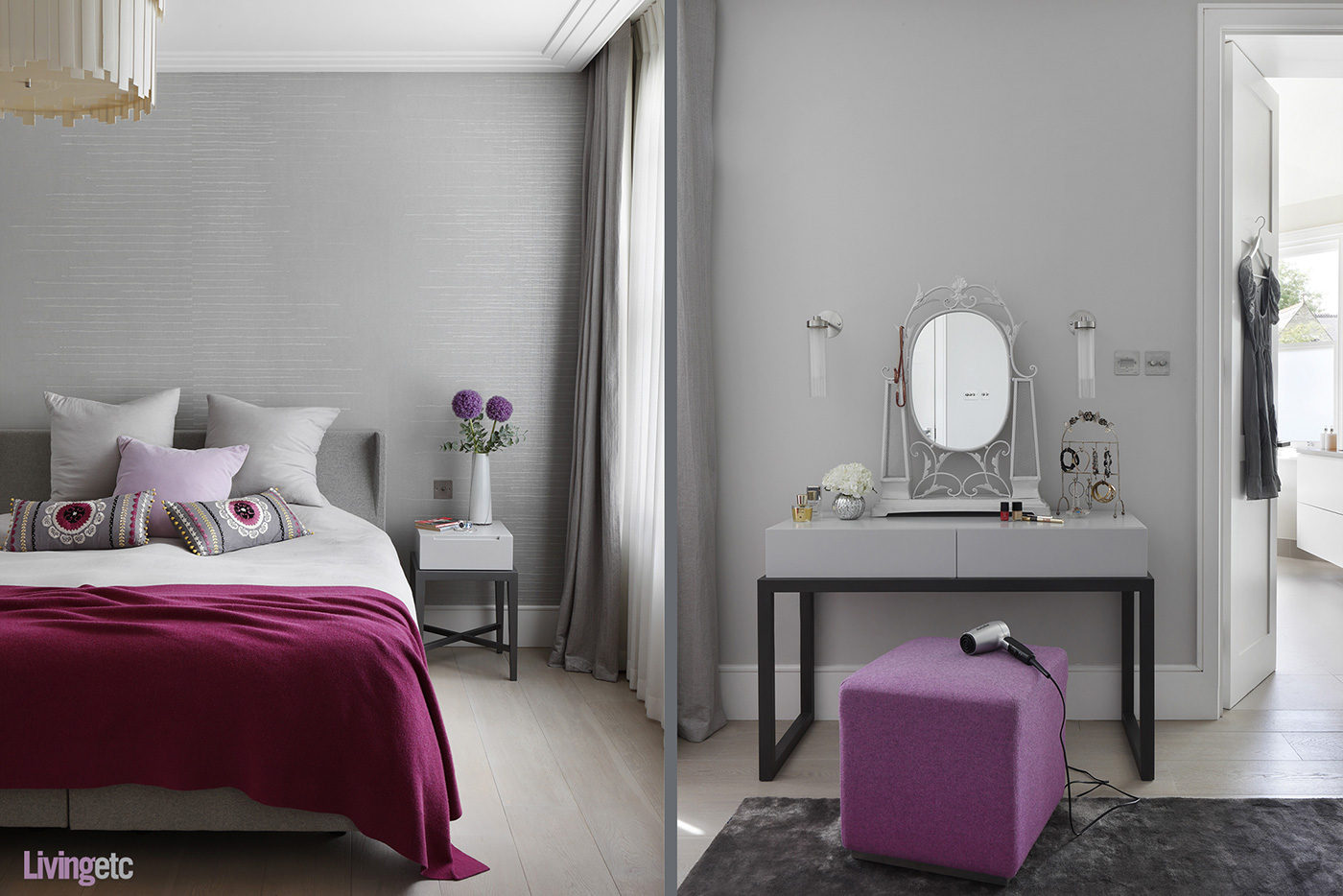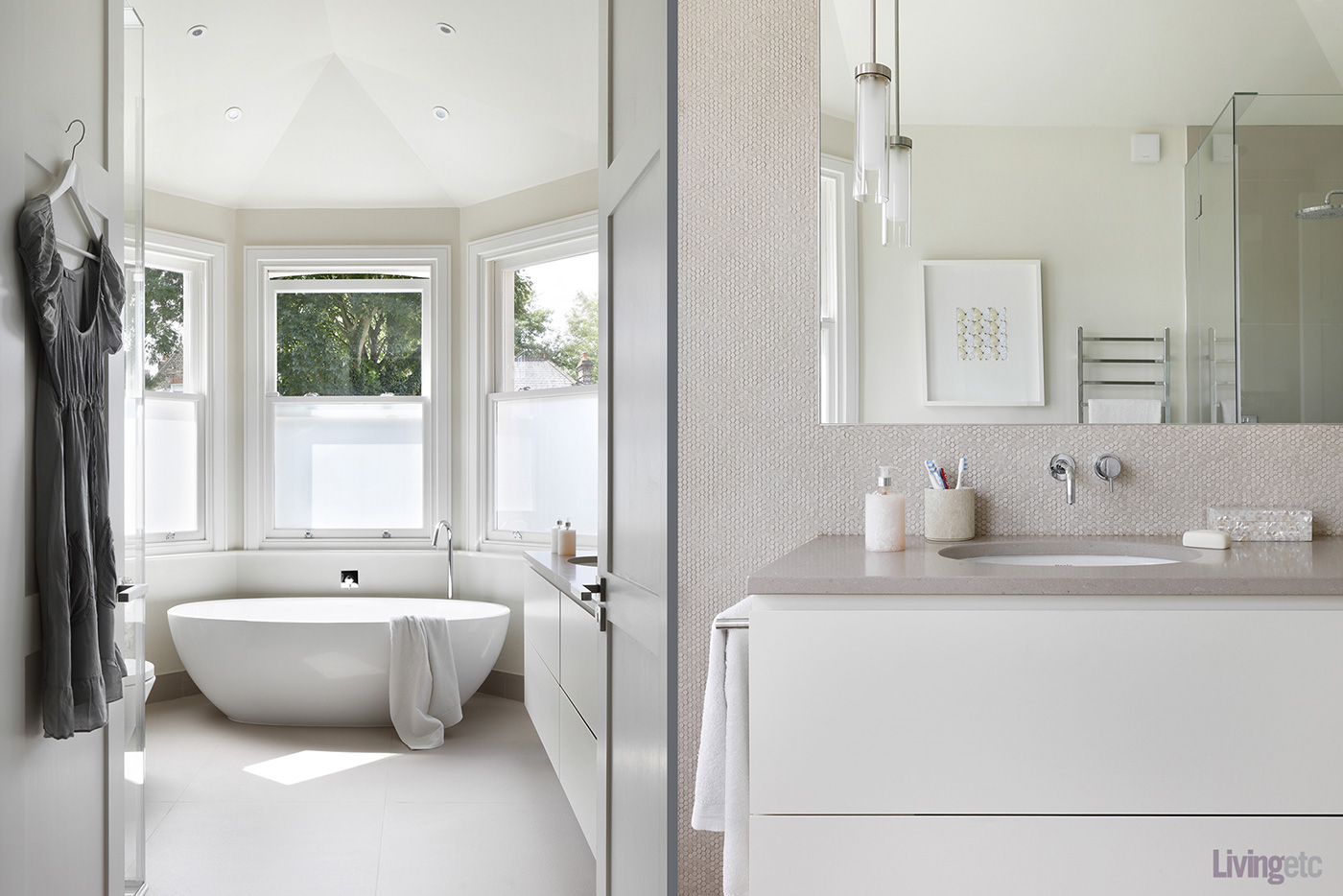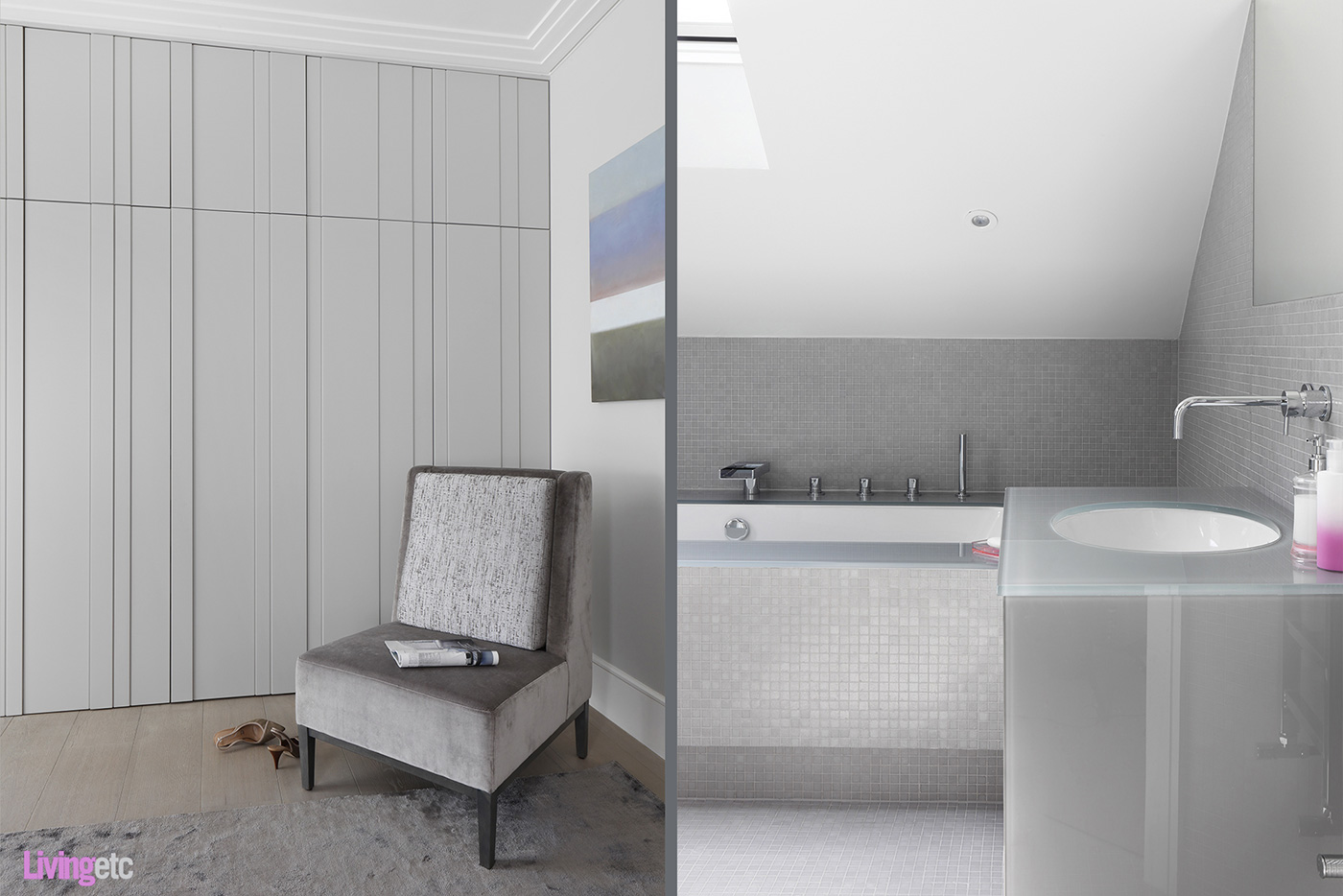 Image credit: Zulufish / LivingEtc