Located in Barcelona, Spain, this house with a stunning interior design is absolutely fantastic. We love the combination of vintage and industrial in the wonderful loft space. The wood beams, splashes of pink, and white brick wall, are just a few of the fabulous characteristics of the home.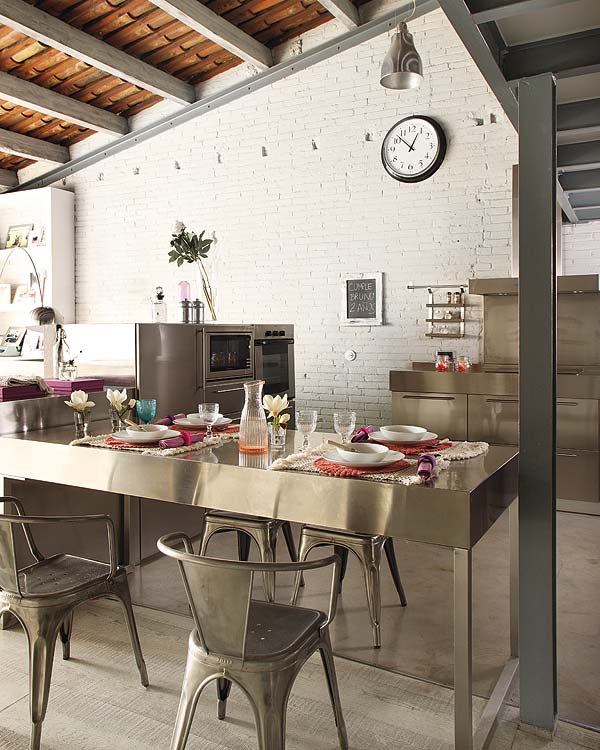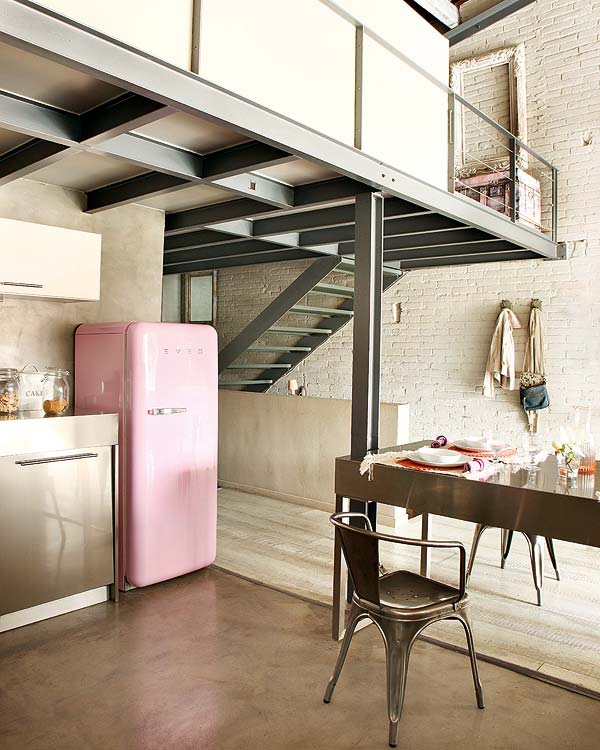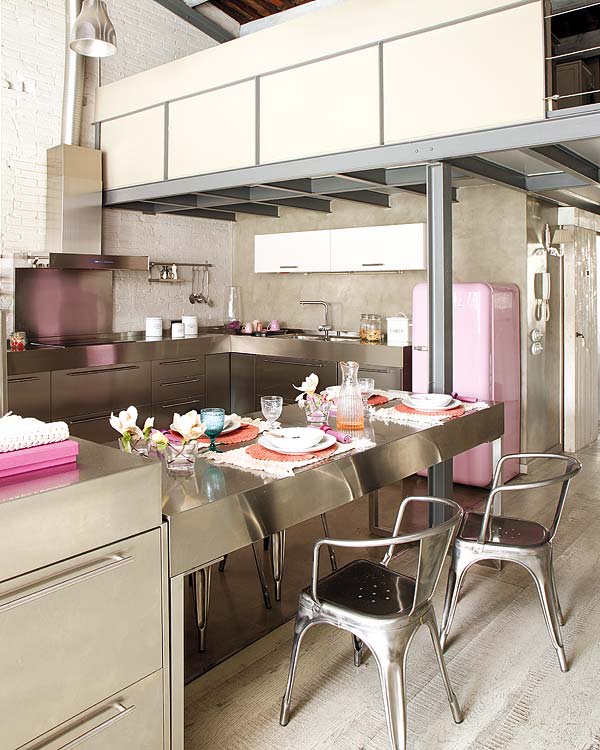 In the adjoined kitchen and dining area, there is a beautiful vintage pink refrigerator. Stainless steel is used for the cabinets and the dining table, creating a uniquely modern and beautiful design. Concrete floors maintain the industrial feel of this amazing space.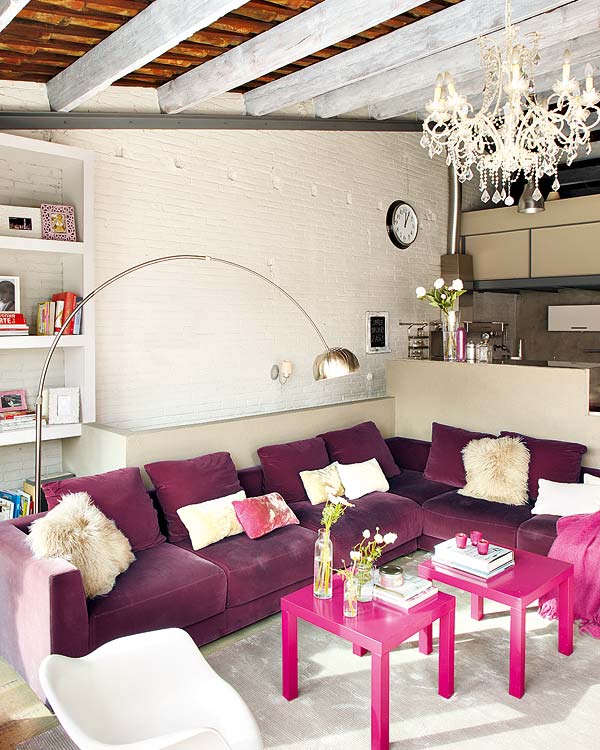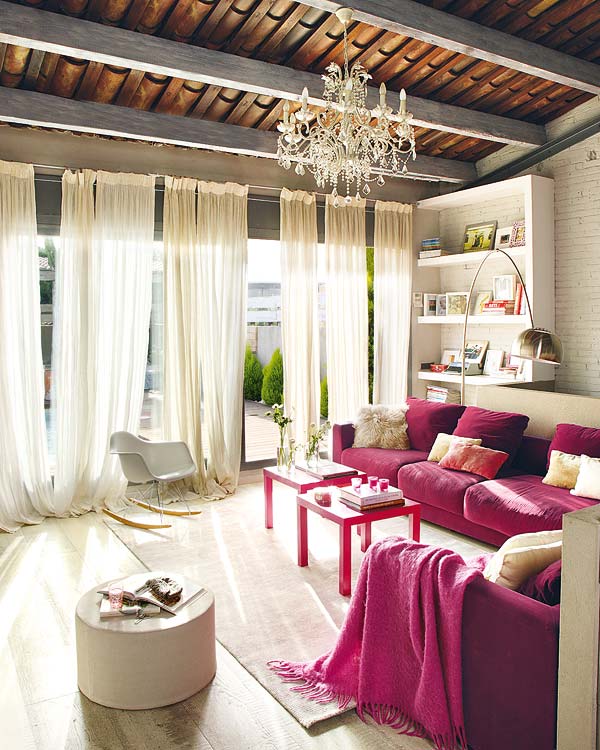 In the living room a plush grape colored sofa, with pink, cream, and white pillows, provides a luscious burst of color. A modern white chair and circular table, round out the seating area. In the middle of these gorgeous pieces of furniture, bright pink tables brighten the room. A modern lamp adds a sleek feel, and an ornate chandelier adds a dose of glamour. Sheer curtains cover the floor to ceiling windows, providing elegance and privacy. We love the color scheme and the delicate touches in this stunning interior design, they create an eclectic and cohesive living room.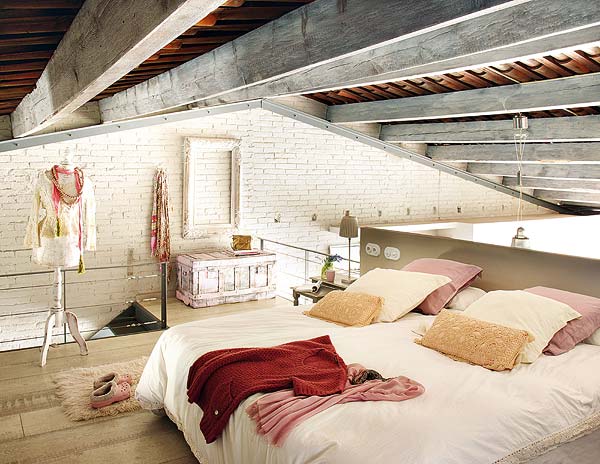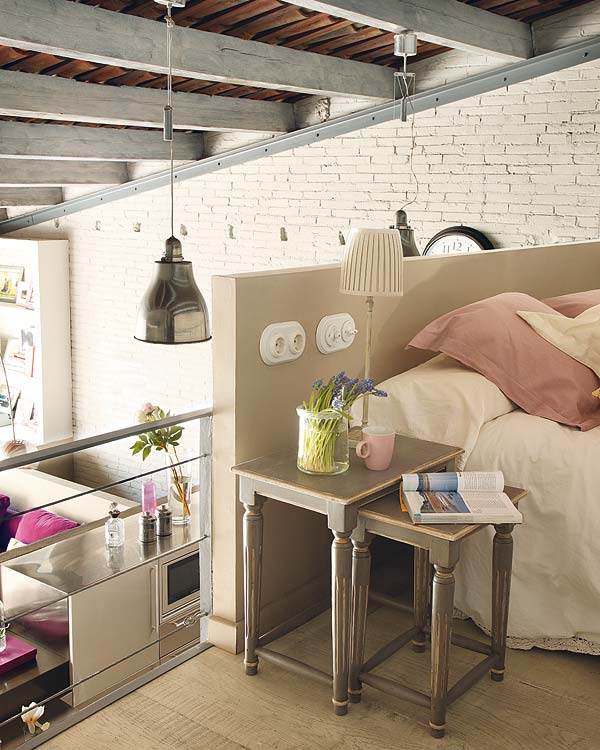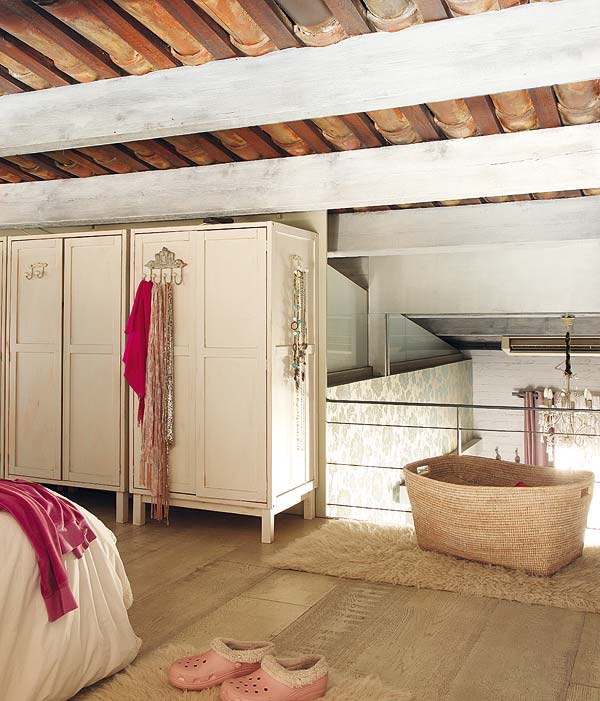 The bedroom continues the vintage touches with wonderful shabby chic furniture. A decorative empty frame and a worn chest sits by the steps. There is a large bed with pink, white, and light brown pillows. Gorgeous neutral colored nesting tables sit by the bed, adding warmth to the space. The neutral colors look absolutely fantastic with the pink in the room. Lovely white armoires provide ample closet space and a beautiful wheat colored basket provides storage.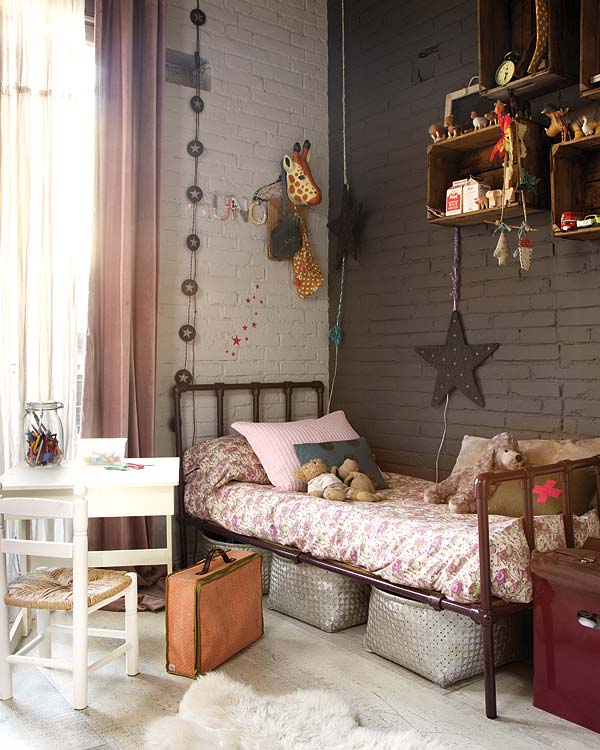 The kid's bedroom is just as gorgeous as the rest of the house. It has a brown accent wall, rose colored curtains, fantastic patterns and decor, and an adorable white desk, complete with chair.
Images found here