This picturesque Ibiza house is pretty much perfect in every way. The exterior, the design, and the care-free atmosphere, fashion an amazing vacation home.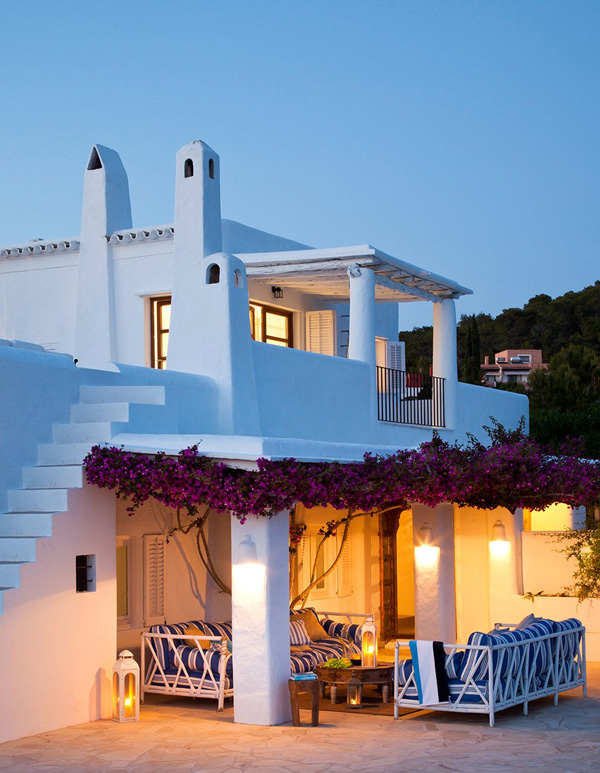 The exterior of the house is phenomenal. We love the fabulous shapes, lovely pillars, beautiful staircase, and warm stone accents. The shapes of the three columns on the upper level are absolutely gorgeous, they almost remind us of a lighthouse.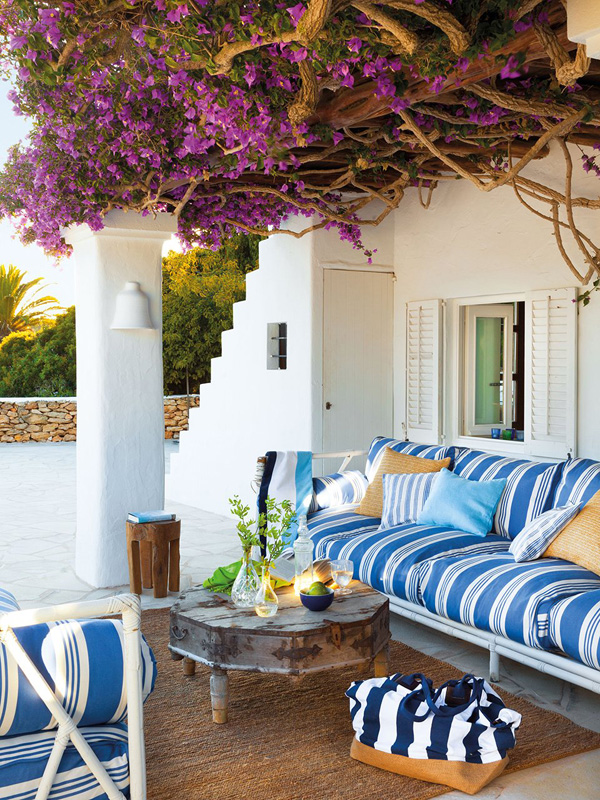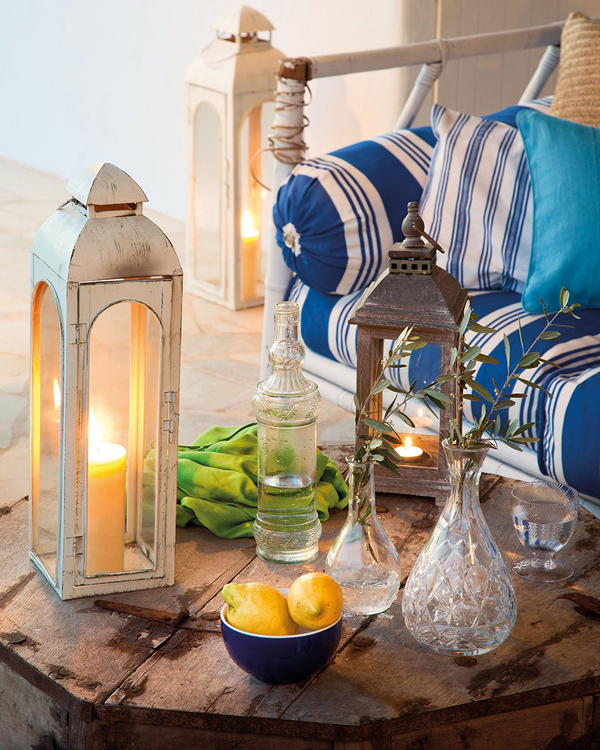 The patio area is covered by luscious purple flowers, adding an enchanting dose of color to this wonderful home. White furniture with blue and white cushions provide comfy outdoor seating. A circular wooden table, adorned with candles and vases, sits in the middle of the wonderful sofas, contrasting perfectly with the outdoor décor. The lamps and sconces are absolutely beautiful in this space.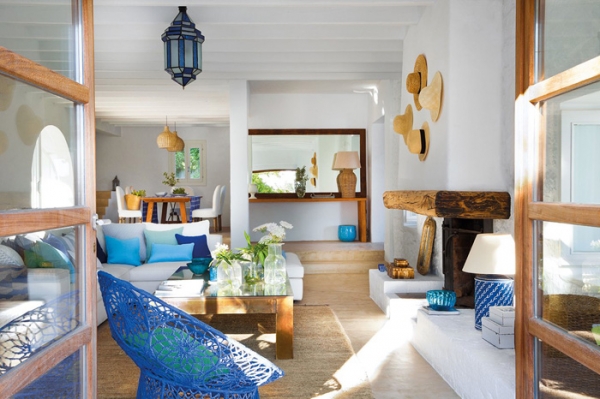 The inside of this Ibiza house is outstanding. In the living room, gorgeous wood beams line the ceiling, and whites, blues, and greens, provide the color palette. This room has an off white sofa and ottoman and a stunning blue chair. The wooden accents are exquisite in this space. The fantastic fireplace, the rectangular table, and the fabulous doors, add an amazing warmth to this otherwise cool and breezy design.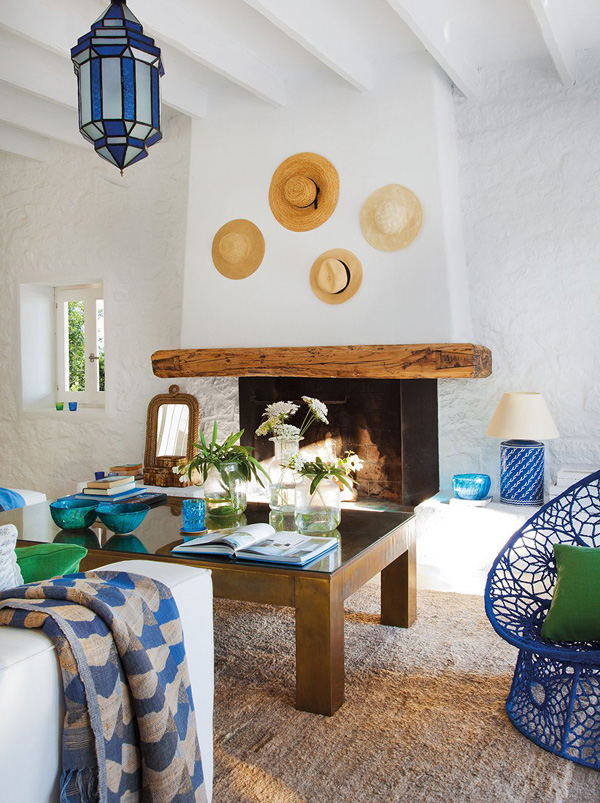 We are in love with this fantastic ceiling light.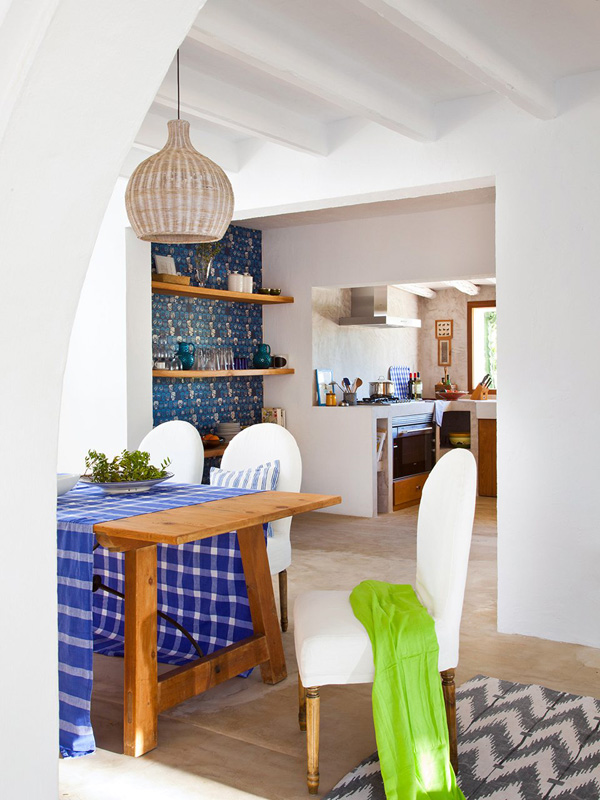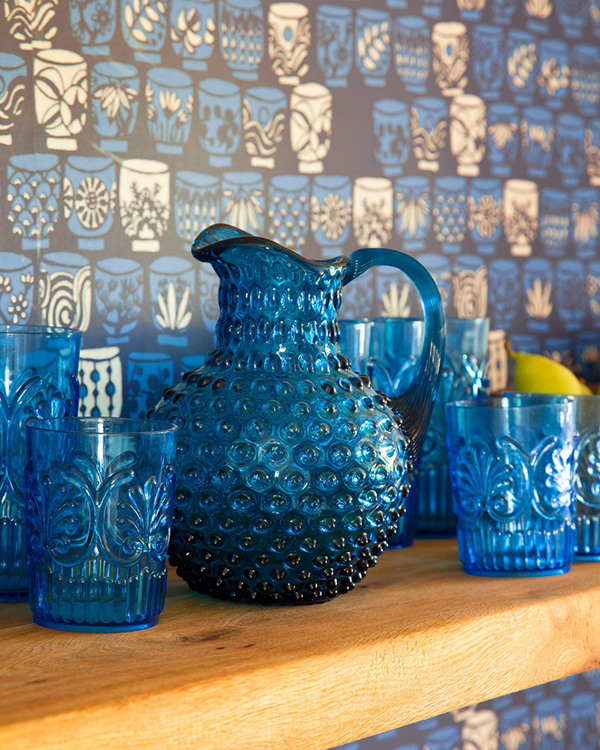 The indoor dining area is simple but beautiful, and perfectly suited for a beach house. It has a wooden table with a blue and white tablecloth, maintaining the color palette found in the rest of the home. The white chairs are delightful with their wooden legs, adding fabulous detail to this lovely room.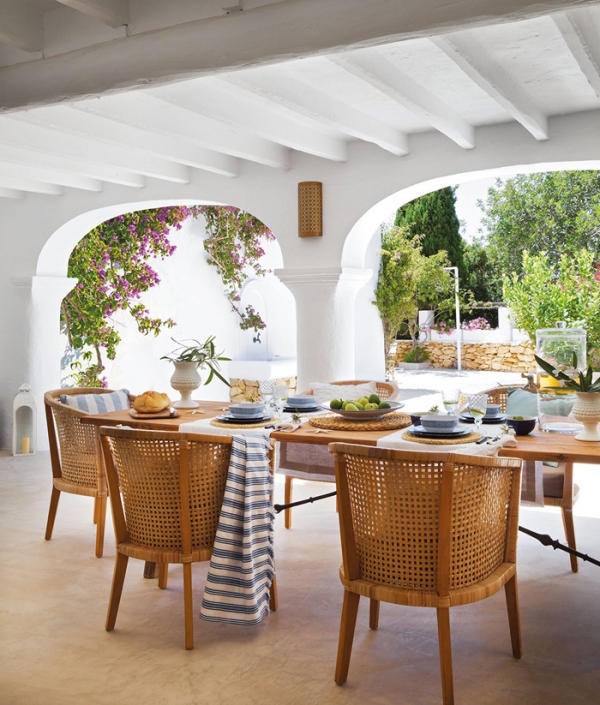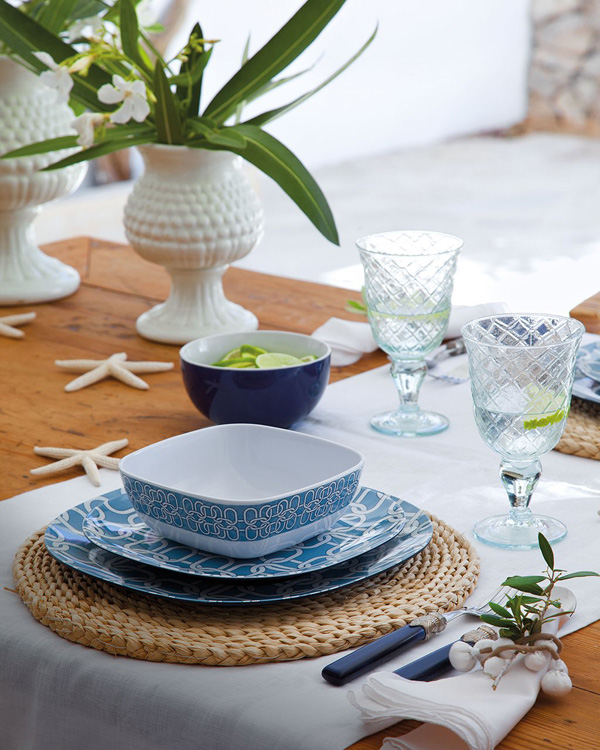 The outdoor dining area has a long wooden table and beautiful chairs. It is completely covered, creating the perfect spot for dining alfresco in any kind of weather.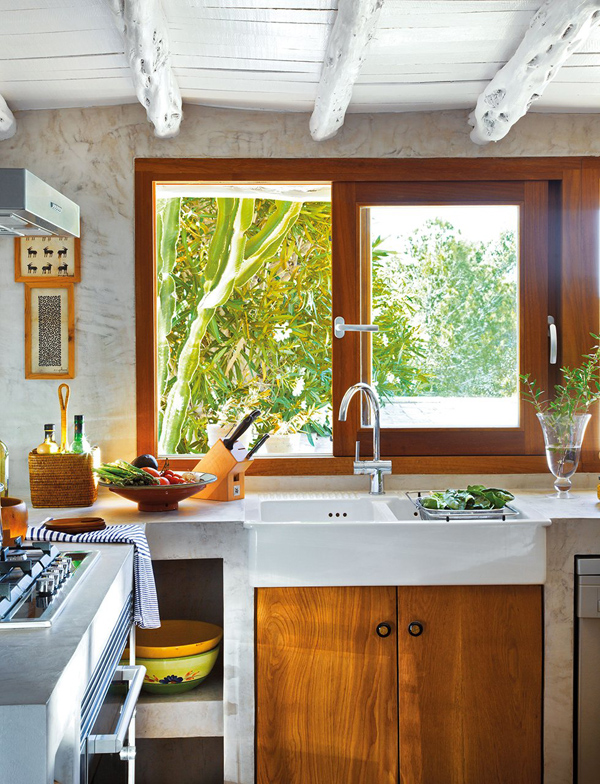 The kitchen is picture perfect. Warm wood, fabulous shelving, natural light, and gorgeous beams, fashion an enchanting but relaxing space.
Absolutely perfect.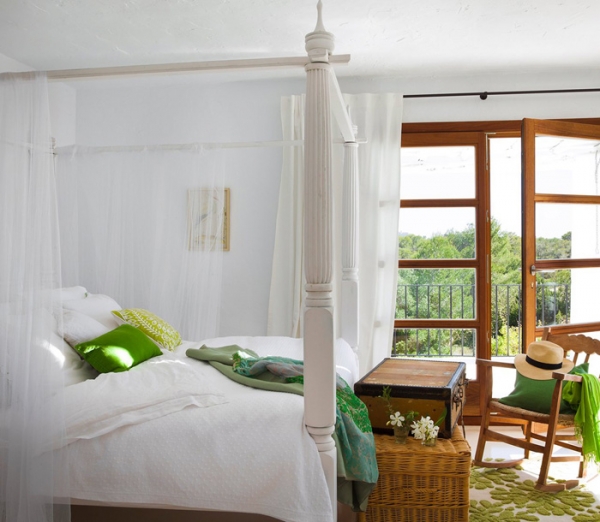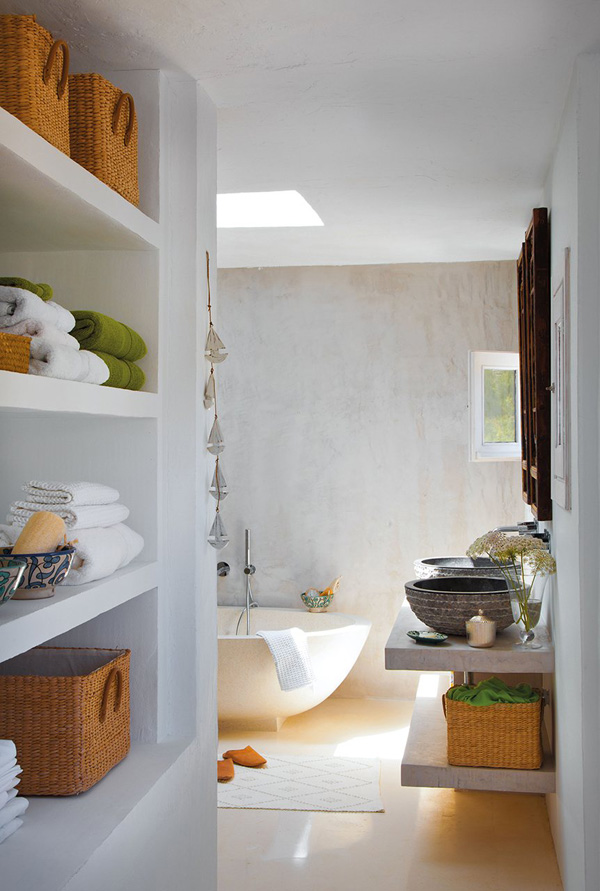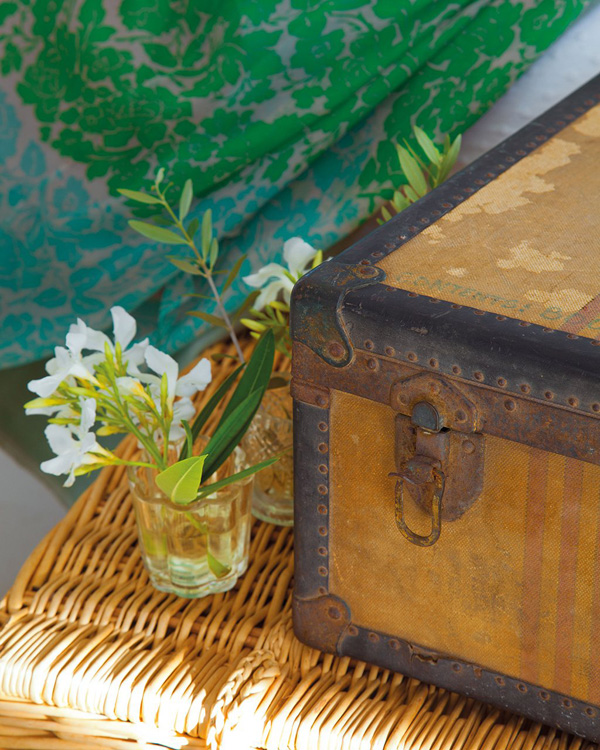 Images found on: Chicdeco