The Greek island paradise of Mykonos is well known for its pristine beaches and night life. It is a famous tourist destination for all – from the ultra-rich party goers to the frugal back pack travelers. With a modest population, it is heavily dependent on tourism and has plenty of Mediterranean activities for all.
Here is located a breathtaking villa that features the perfect summer house design and an interior which will make you want to take the next flight out to these welcoming sands.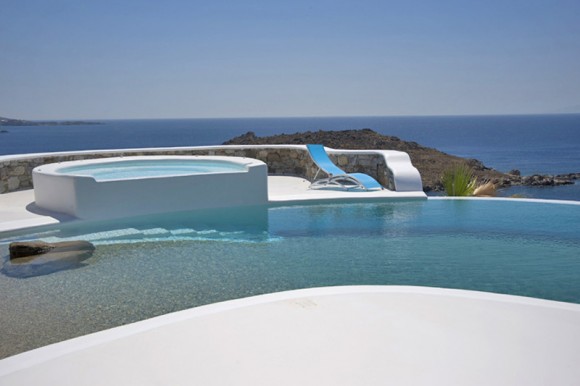 Located on a secluded beach, the Mina One Villa boasts of a 360 degree breathtaking views of the Aegean Sea. It features a white theme echoed throughout the house. It comes with its own private beach with cool and peaceful surroundings and an infinity pool.
The interior is a mirror image of the cool and serene exterior and is bathed in pure white from head to toe. The windows bear sheer white curtains; the walls are painted in white and all its hues. The furnishings are stark white from the comfortable sofa to the wooden display unit.
The living room is inviting with its oversize white cushioned couch and white washed walls reflecting purity in a Zen like appearance. The same tones are carried onto the bathrooms and the bedrooms which make them appear more like a meditative spa, a truly relaxing space to unwind. The dining room has a romantic feel with its candlelight chandelier and intimate dinner setting.
The interior decorations are sleek and sophisticated and the furnishings are earthy, copper, beige or neutral tones so as to complement the overall white concept. This summer house design guarantees you a vacation that you will truly relish in your lifetime.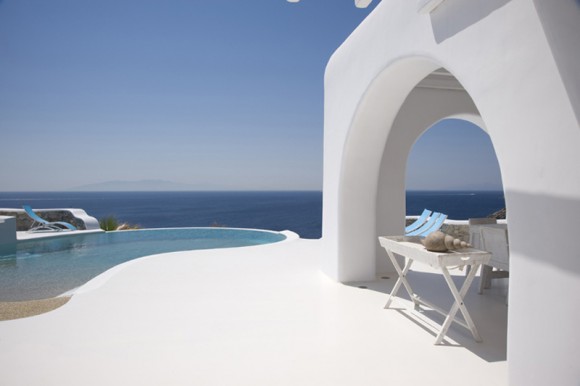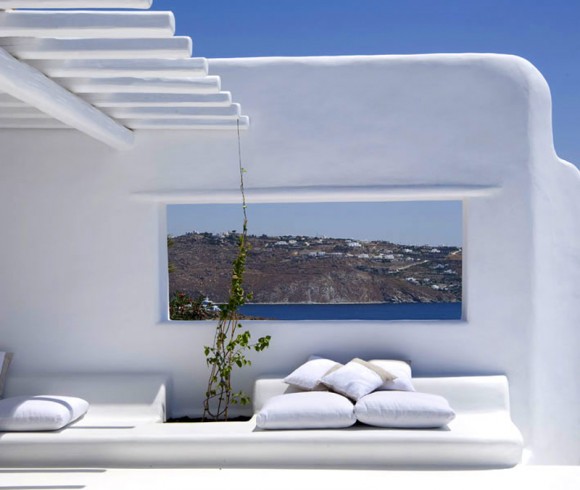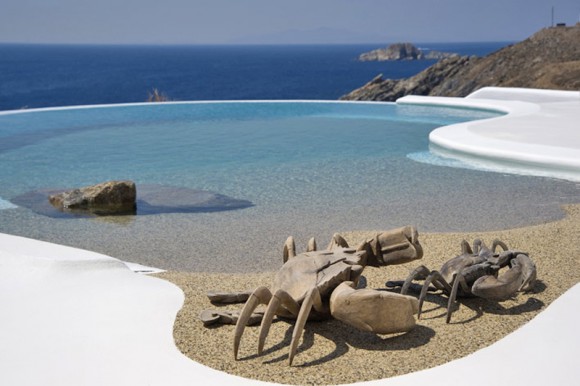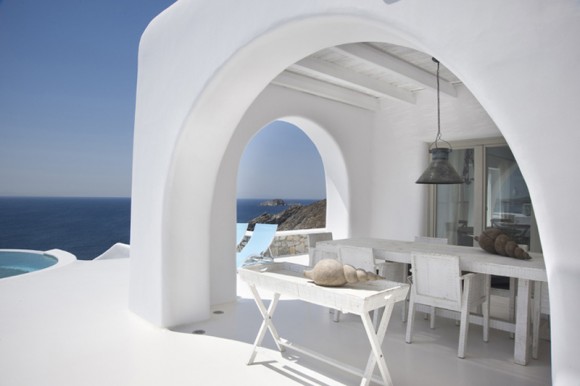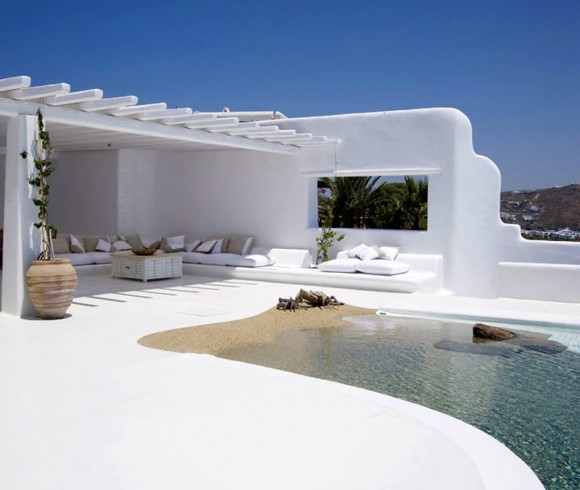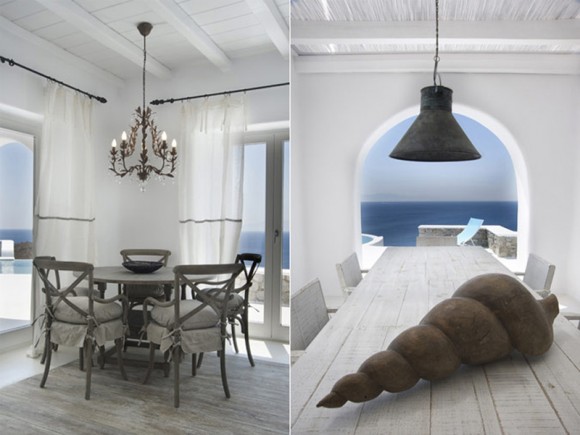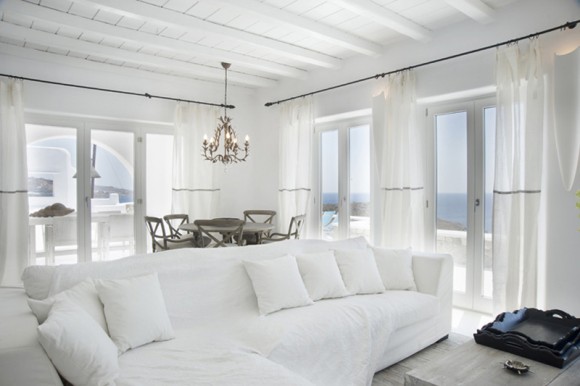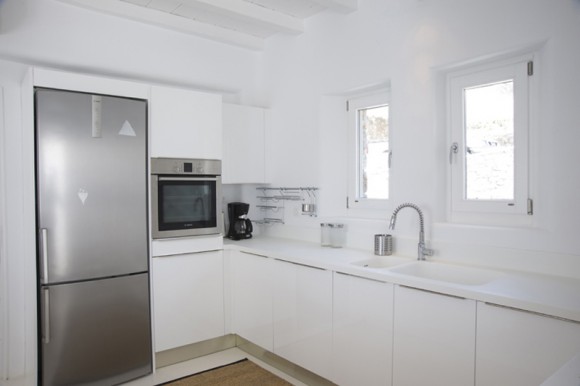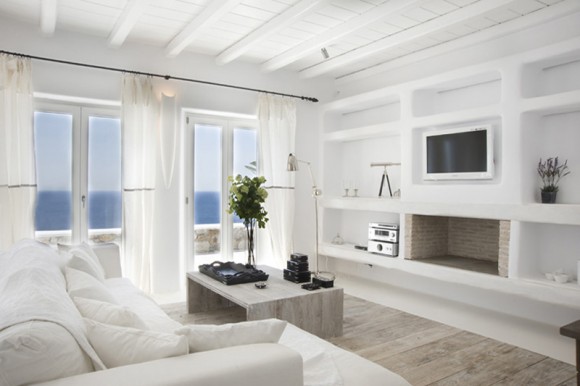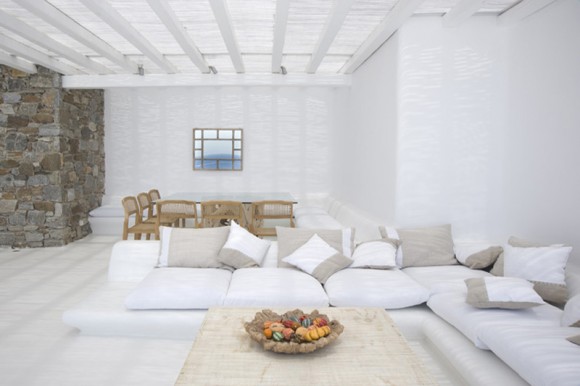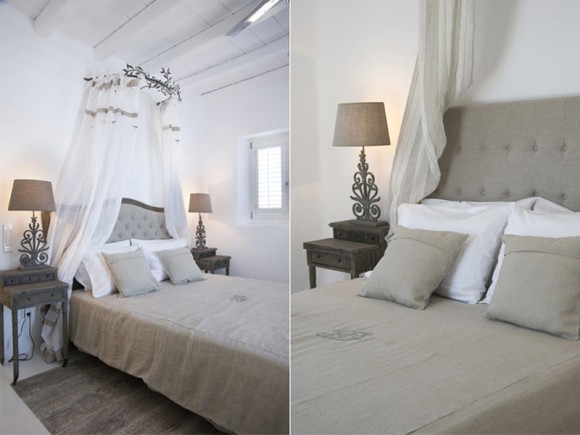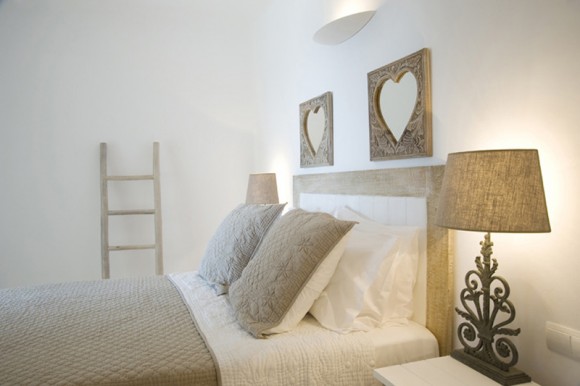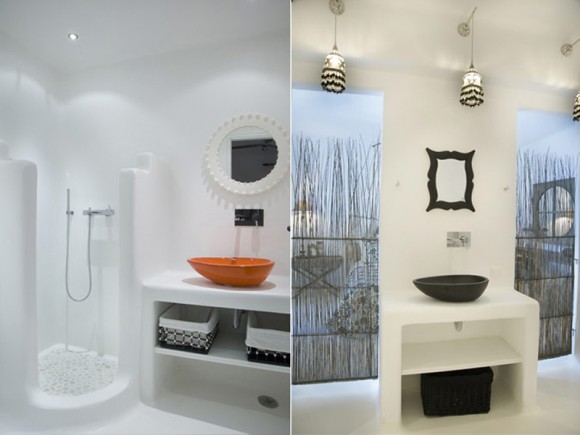 Images found on: Beautifullife