This Scandinavian house is located in Arild, Sweden. It is 245 square meters of bright white beauty and fantastically picked decor pieces. The Scandinavian style of this home includes white wooden floors, large windows, vaulted ceilings, and a plethora of wooden accents.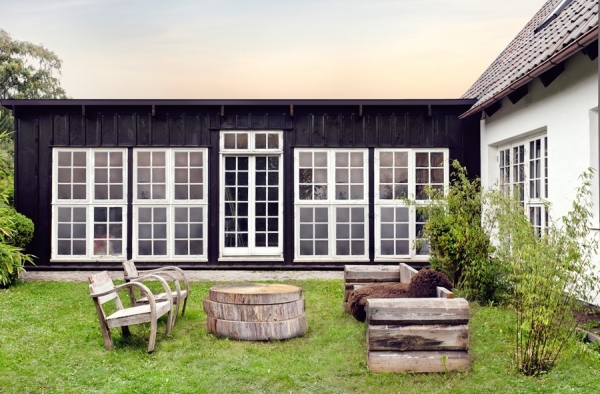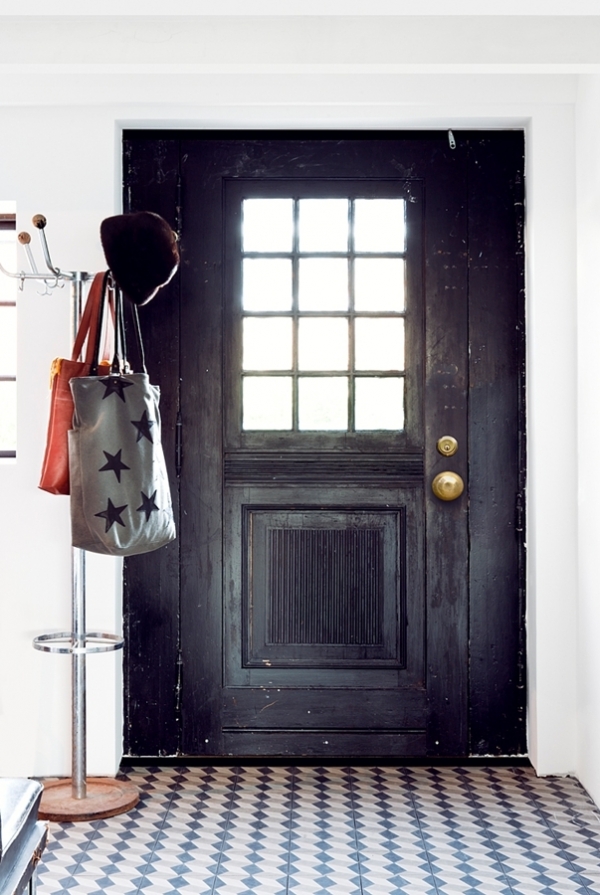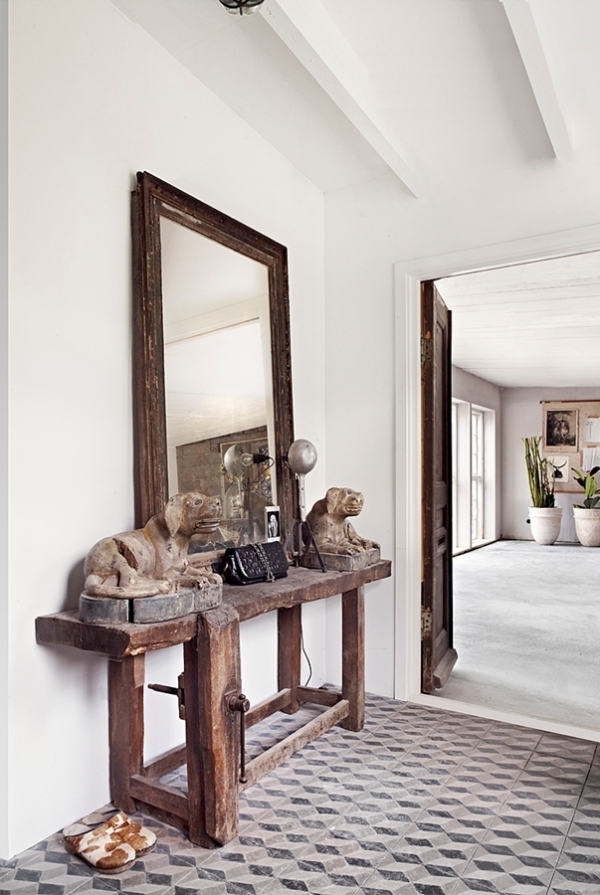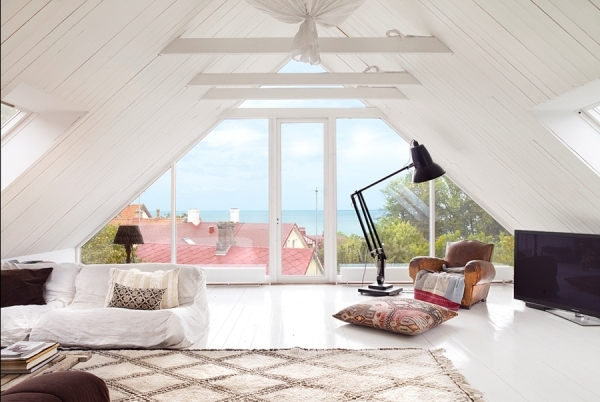 First, we travel to one of the many seating areas in this beautiful home. There are large windows, with a lovely sea view. A neutral colored sofa with multi-colored pillows, a patterned floor pillow, and a plush bronze chair, make up this beautiful space. The large windows allow plenty of natural light to shine through, while the decor adds mellowed pops of color.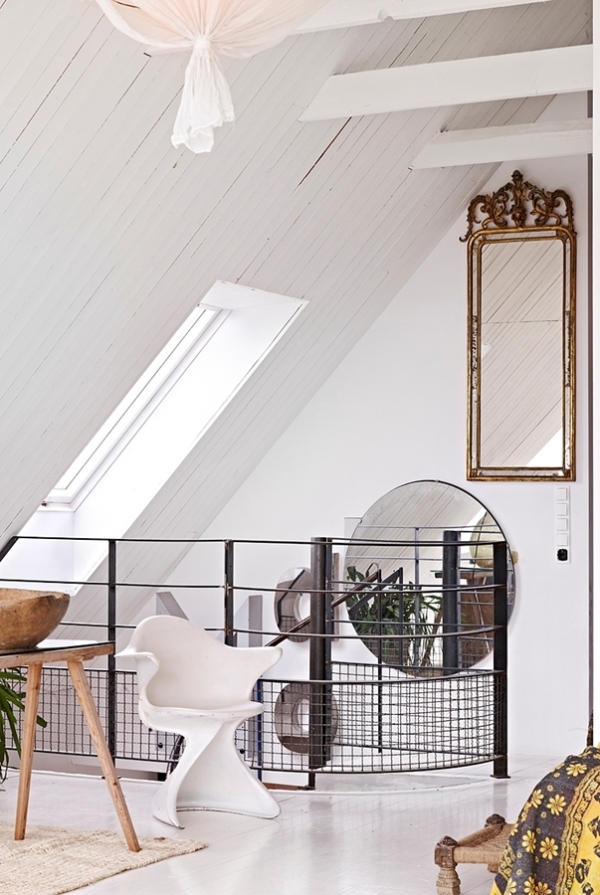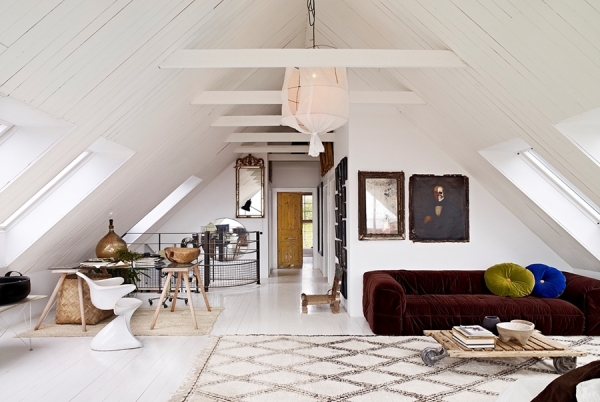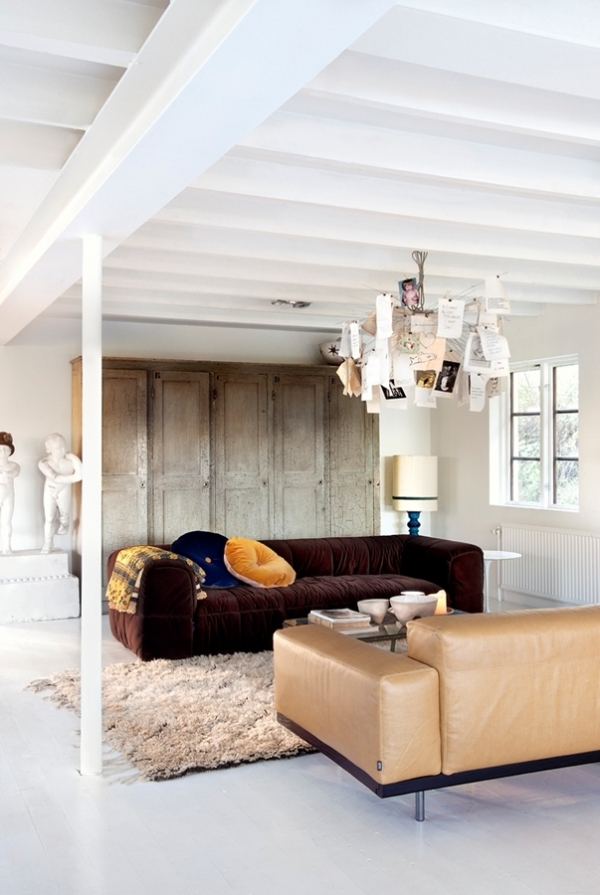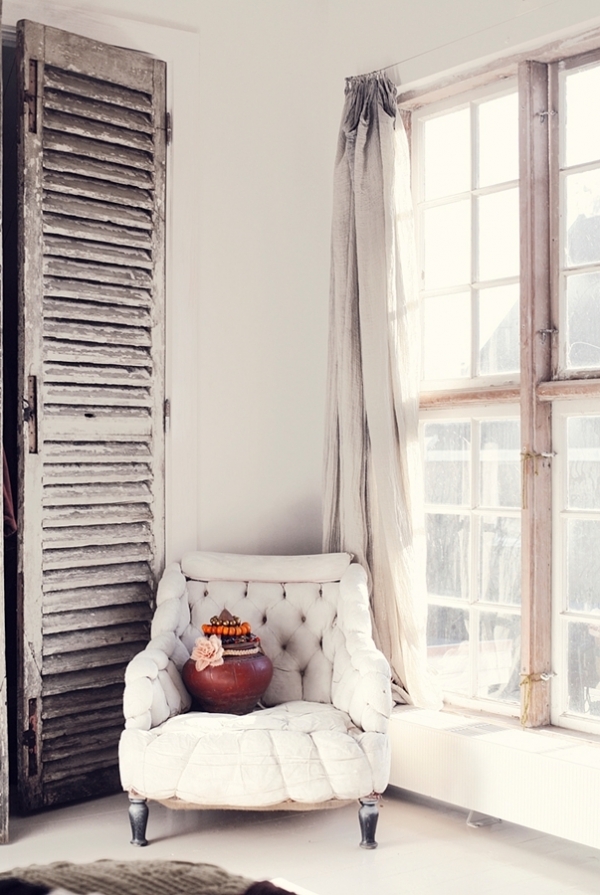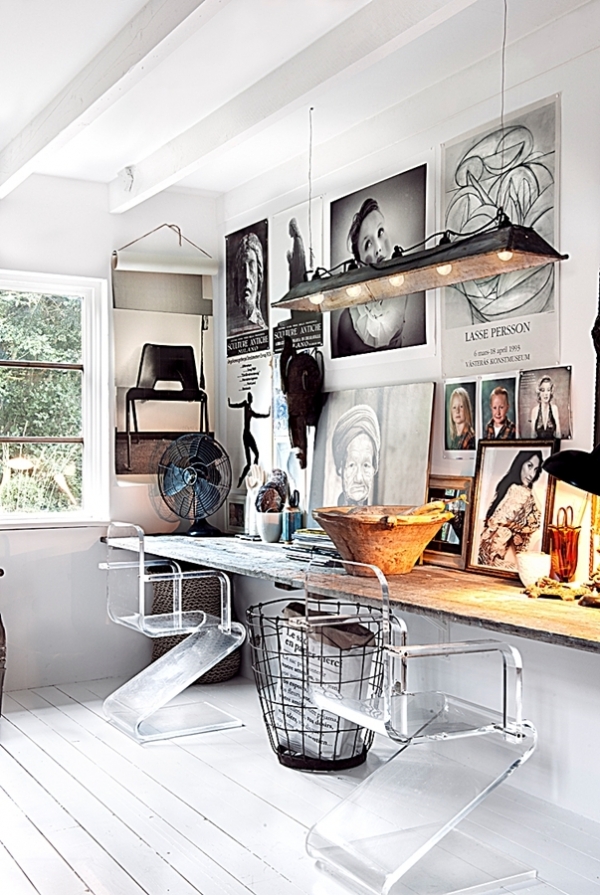 The work space is absolutely gorgeous. It has a long wooden work bench, with natural and worn wood, adding a rustic feel to the room. The clear chairs, unique lighting, and waste basket, all work well together, without outdoing each other. The wall above the desk has all kinds of posters, photographs, and artwork, adding even more interest to the Scandinavian style.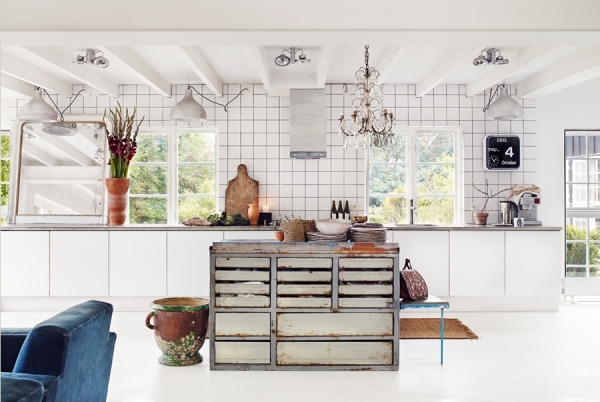 The well worn island in this kitchen is one of those amazing, one-of-a-kind finds. It is the centerpiece of this room, and it interacts gorgeously with the other decor. The off-center chandelier and white tile wall are delightful, and beautifully contrasted. There are so many wonderful decor choices in this room, and they all work beautifully together.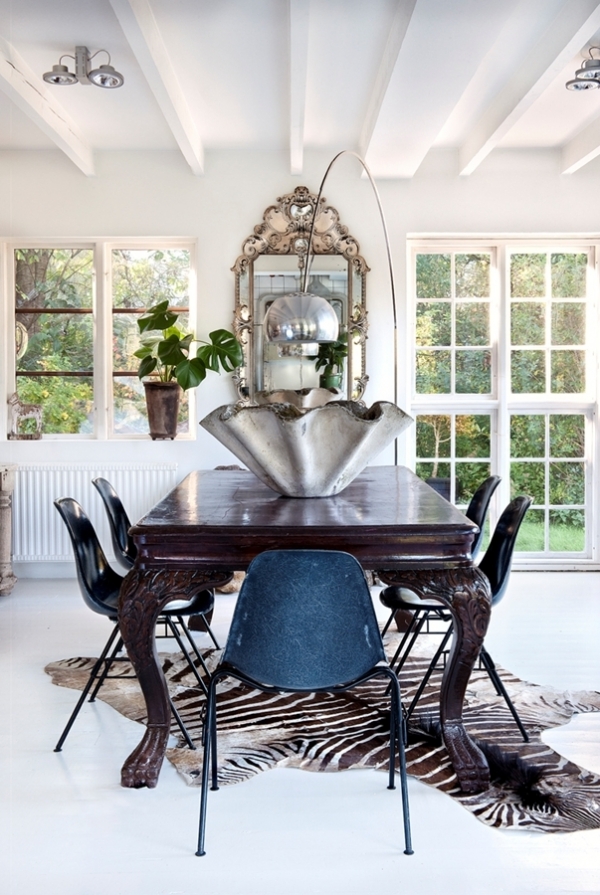 The dining room goes in a bit of a different direction. The Scandinavian style here has a little more glamour. The large ornate dining table, intricate mirror, and one-of-a-kind bowl, are anchored by the zebra skin rug, black and blue chairs, and the modern lighting. It gives the dining room a little more formality and maintains the Scandinavian style.
Fantastic decor pieces and creative design make for one extraordinary place to call home.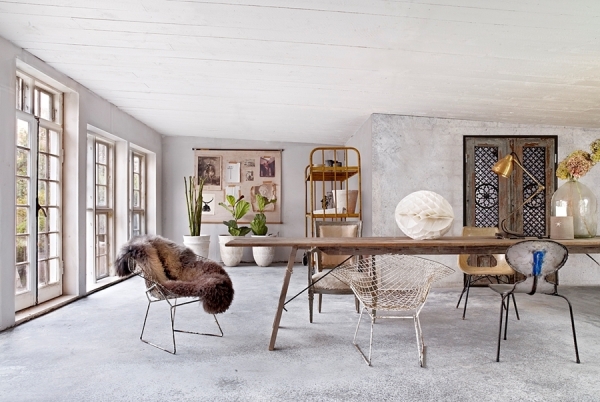 Images found here