Stepping into this wonderful house brings about an extended moment of calm and tranquility.  The natural tones of the beige walls and the hardwood floor create a welcoming and relaxing atmosphere.  The sunlight that pours in from the numerous glass doors bathes the home with radiating warmth. Parallel running ceiling supports give each room a sense of being wide open and even more inviting.
This house has clearly been designed with an emphasis on natural beauty, this can be seen in all of the wooden cabinets, tables and even in the wicker light coverings. Even the outdoor patio has been covered by a wicker styled awning.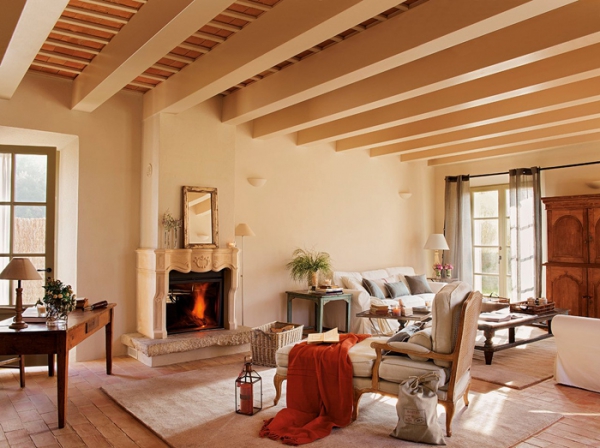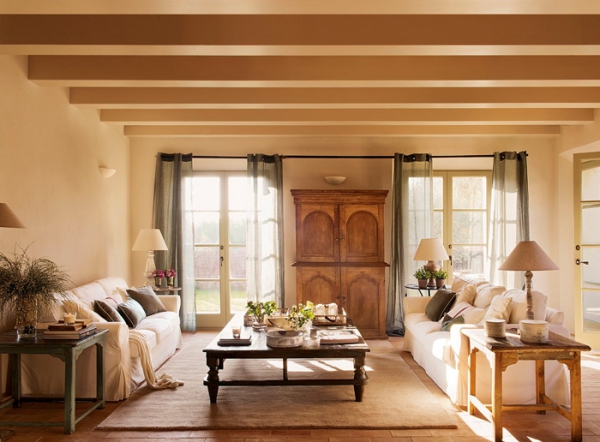 The dark wooden cabinets and tables serve as an excellent contrast to the much lighter walls and sofas. Splashes of color from various plants and fruits function as a marvelous complement to such furnishings. Bright reds and oranges along with glowing greens and pinks draw your attention and really stand out against the natural background.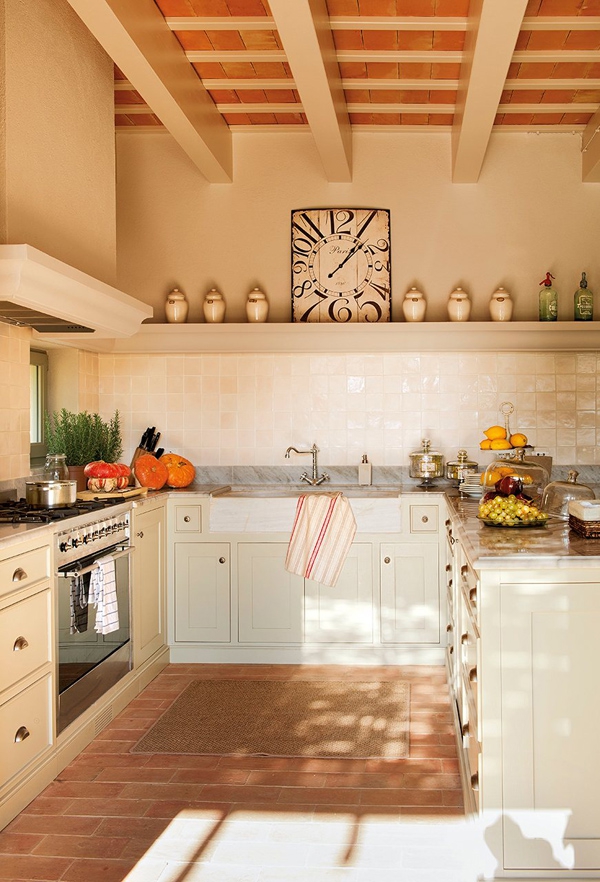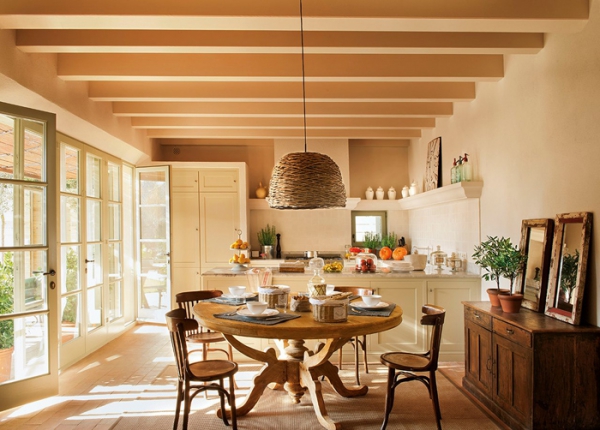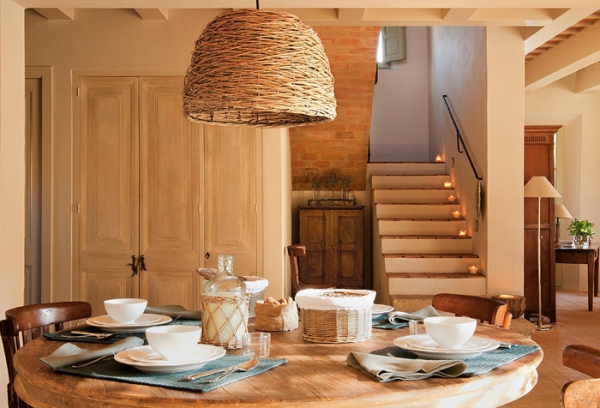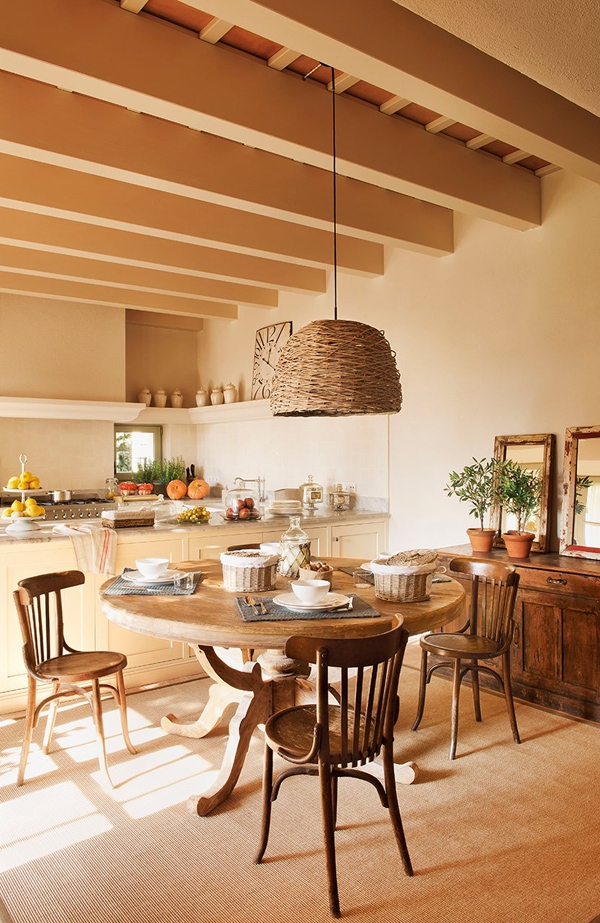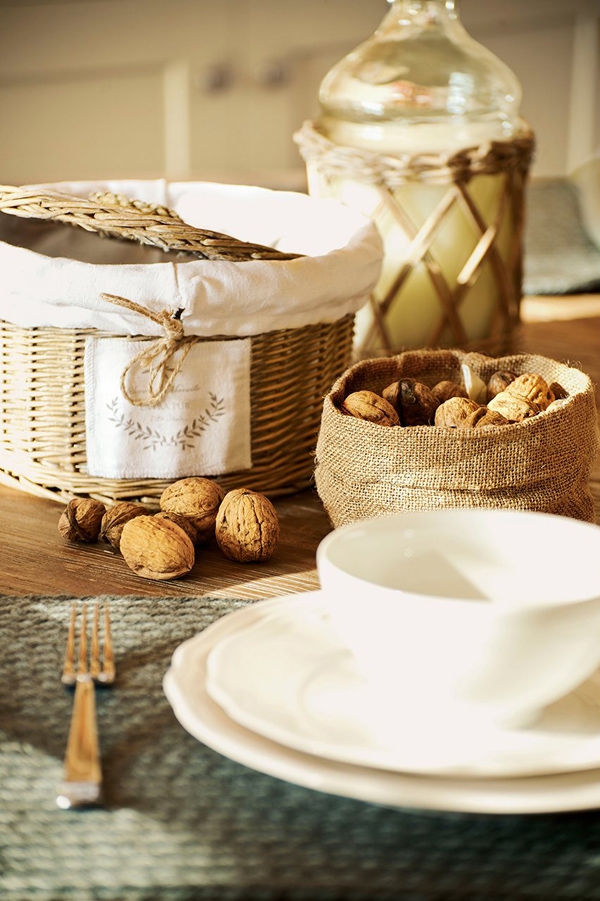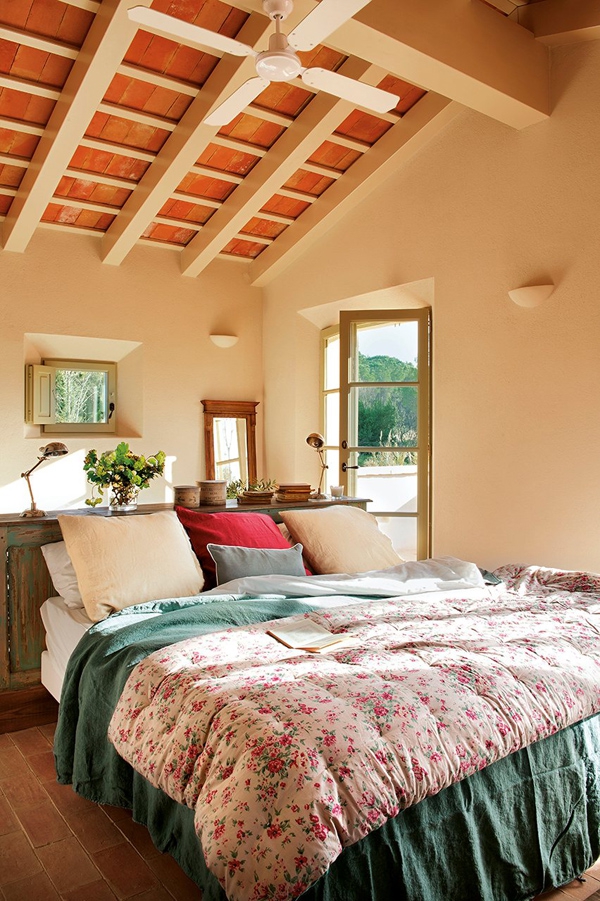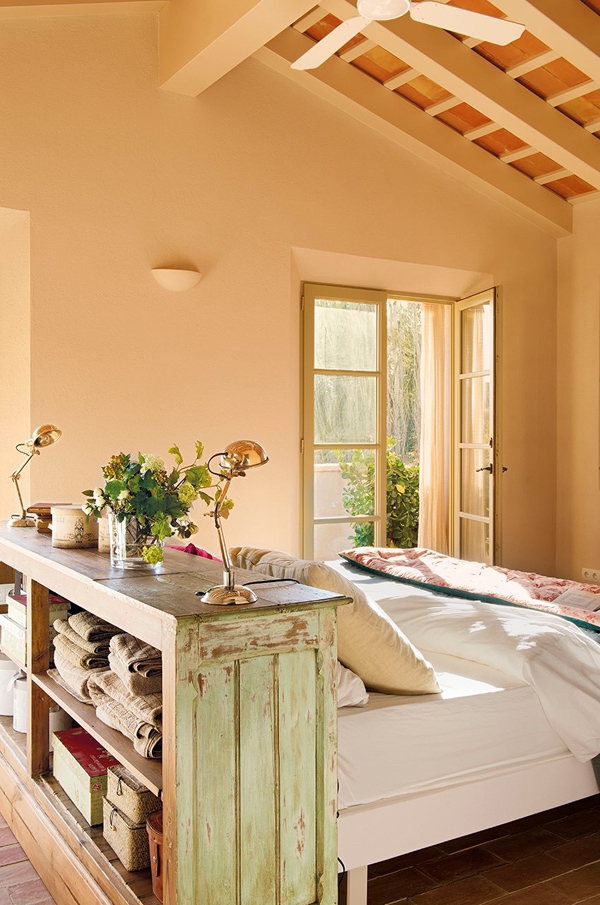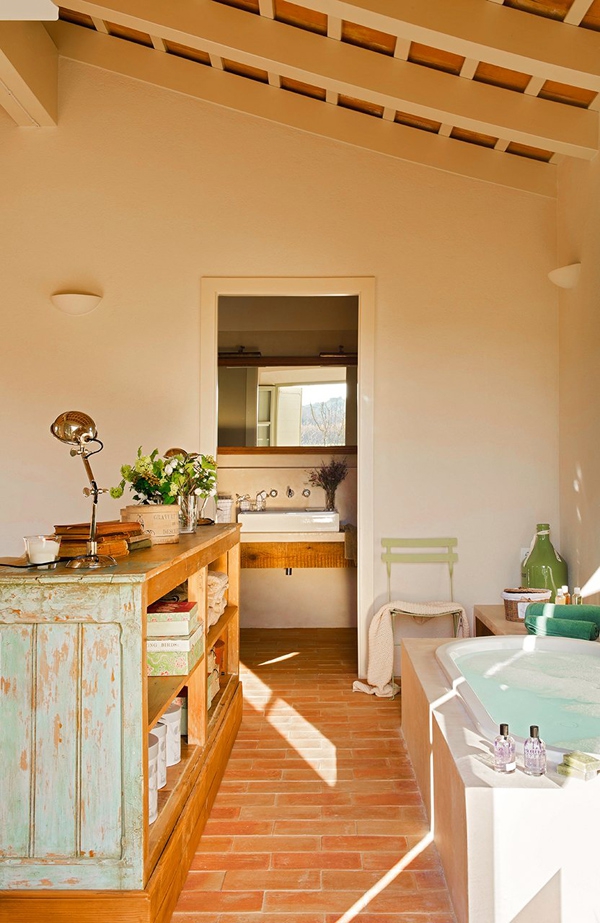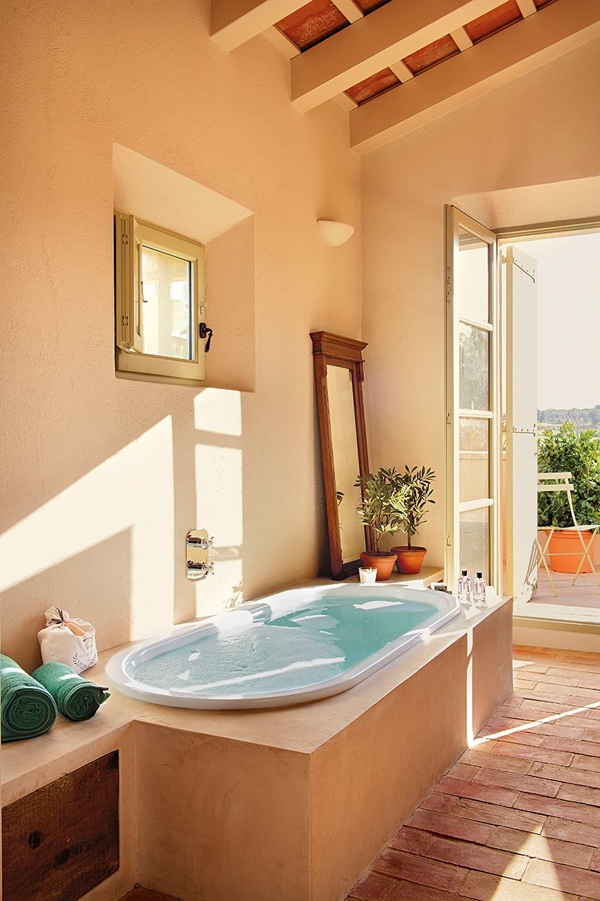 Comfort and cleanliness are brought together magnificently. A beautifully colored bed can be found alongside a cozy little bath. Natural lighting flows into the room giving occupants an intense calm. The finishing touch for this room is the inclusion of even more plants surrounding the bathtub.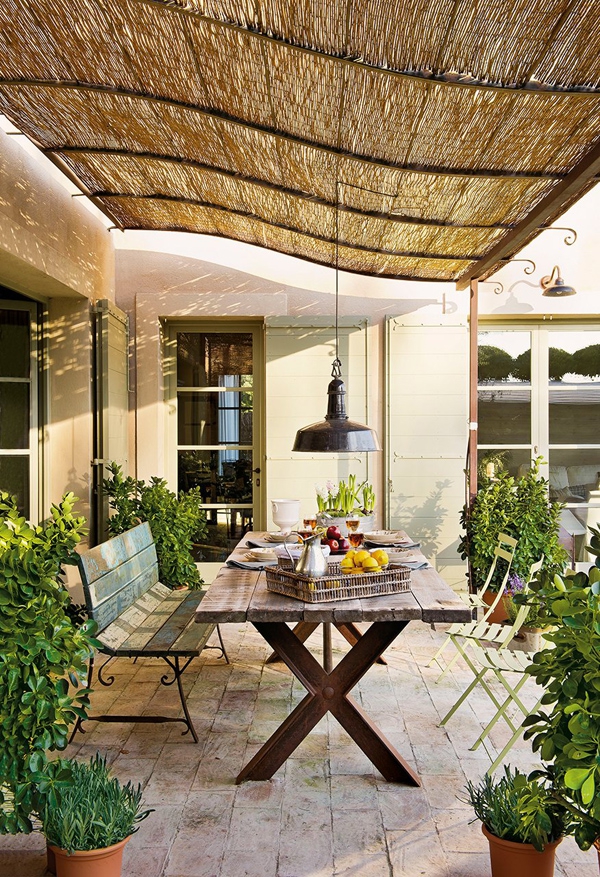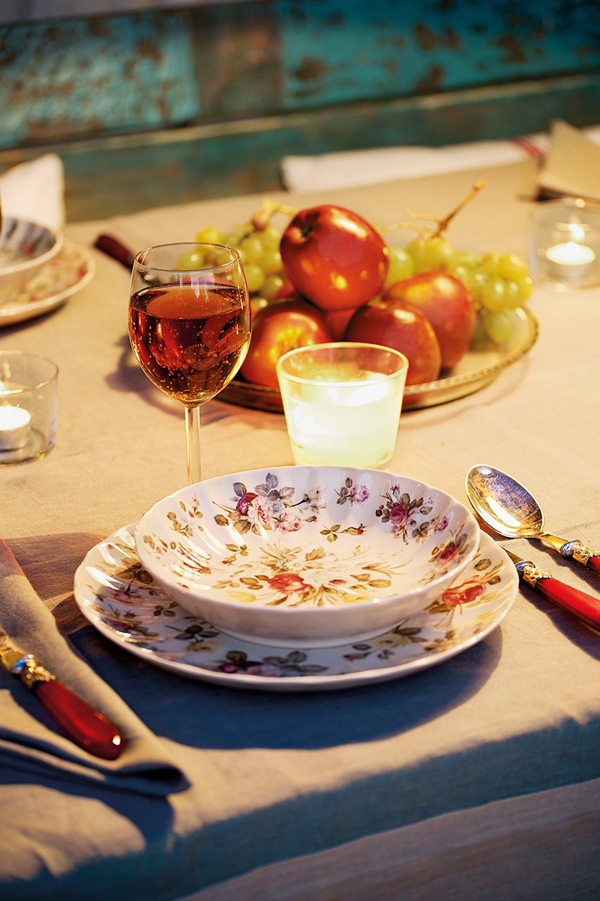 Relaxation and nature are also brought together spectacularly in this wonderful house. A day on the patio will bring a sense of ease and being surrounded by a plethora of potted plants is very relaxing. Not to mention, the bright green lawn surrounded by fully grown and lush trees can put even the most troubled mind at ease.
Yes, this is certainly a place where peace and calm are in abundance.  It would certainly be a challenge to find a home with a more natural beauty than this.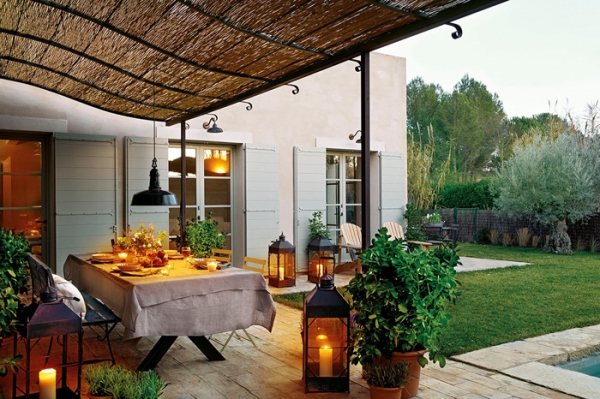 Images found on El Mueble