The bathroom is one of the main places within a home that people cherish the most.  Besides the bedroom, usually the top main preferred place to rest in a home, the bathroom serves as an additional room of solitude where you are almost always guaranteed total relaxation. Running a bubble bath after an exhausting day and doing your hair in peace are just some of the simple pleasures we tend to take for granted until we really need it. If your bathroom needs a boost, consider creating a bathroom vegetation design. This state-of-the-art idea, presented by MOSSframe by Benetti, a design company based in Italy, helps you to create an atmosphere that will always encourage tranquil moments.
The simple style of this bathroom centers the attention to the bathroom vegetation, while including subtle elements of nature throughout the bathroom with falling leaf designs on the cabinets. It makes it look as if the bathroom vegetation is actually shedding leaves! Another subtle element of nature includes the small bonsai tree on the counter. Bonsai trees give you the added benefit of enjoying a mini-sized tree to view no matter the season, as well as creating some Feng Shui to add to your relaxation. The neutral gray colors for the doors and windowsills are strategically placed for balance.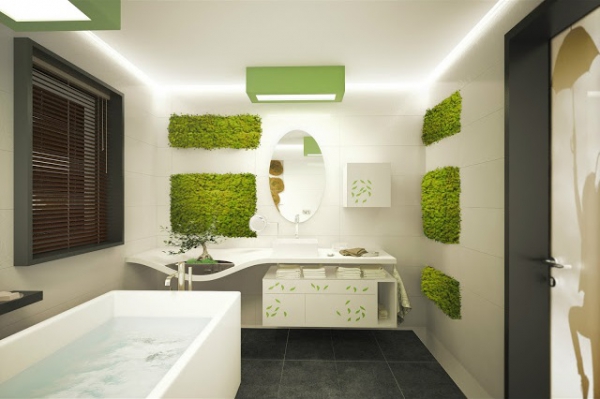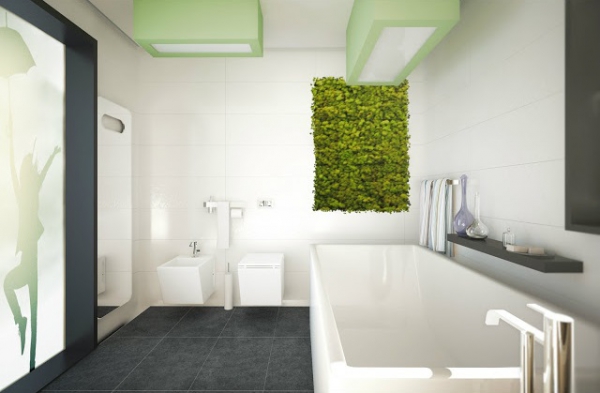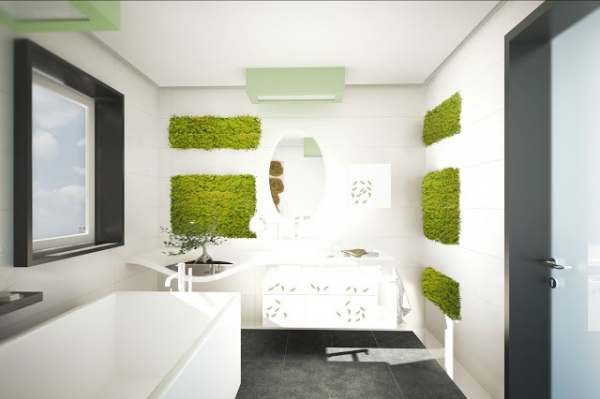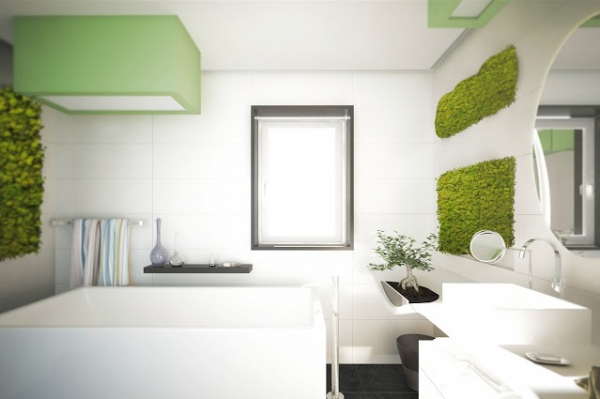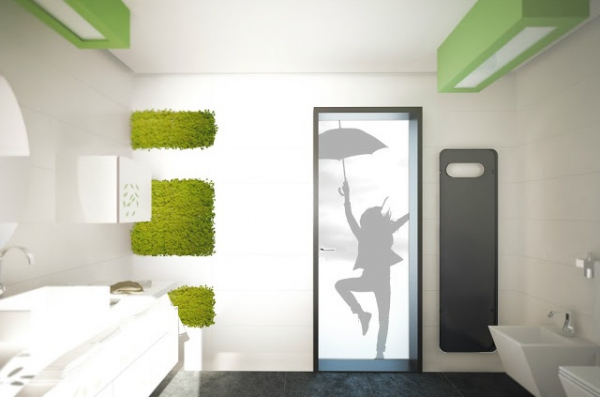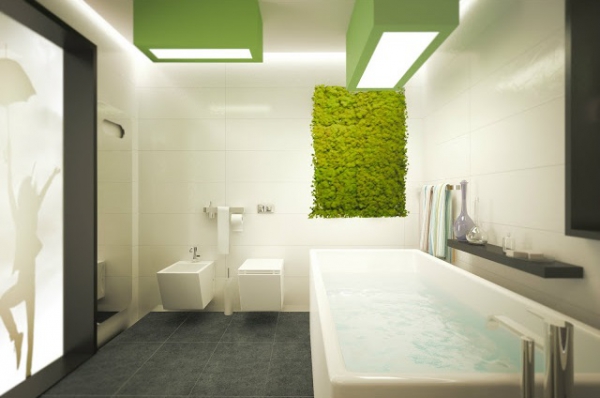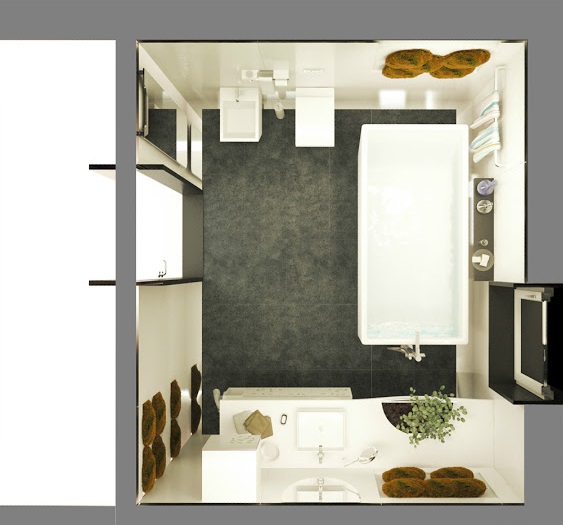 There are major benefits that come with bathroom vegetation. Being that the vegetation is of the moss variety, you would have the advantage of nurturing it simply from the humidity from your shower or bath. Moss thrives off of moisture, so you should take pride in the fact that you would be caring for your green environment in a positive way!
Did we mention that it's very pleasing to the eye as well? The vibrant color of green promotes rejuvenation, hope, and emotional harmony. With an invigorating design like this, we are sure that you will want to linger a little longer in your bubble bath for the night!