There is a heartwarming solidity to every frame and facade of this modern three-story house, rising from clarity of vision, intent and idea shared by the designers and clients. Built for a young and articulate couple who sought to create a family home for the future without necessarily limiting themselves to it, this residence is located in a 3.14 acre lot in Mandeville Canyon – a small community in the Brentwood area of Los Angeles, California. Rockefeller Partners Architects, along with interior designer Alana Homesley, create a fractal composition that encapsulates the spirit and fervor of the process at every scale, level and detail.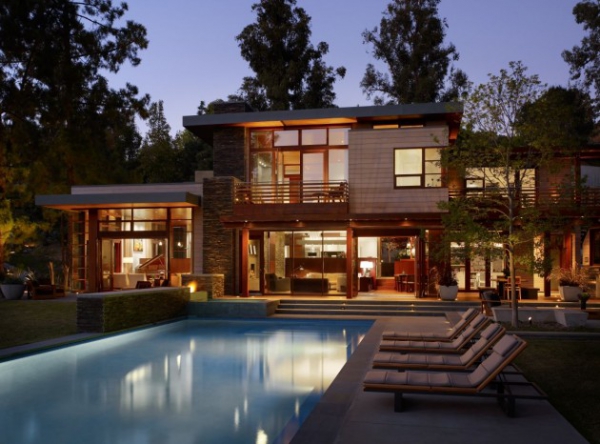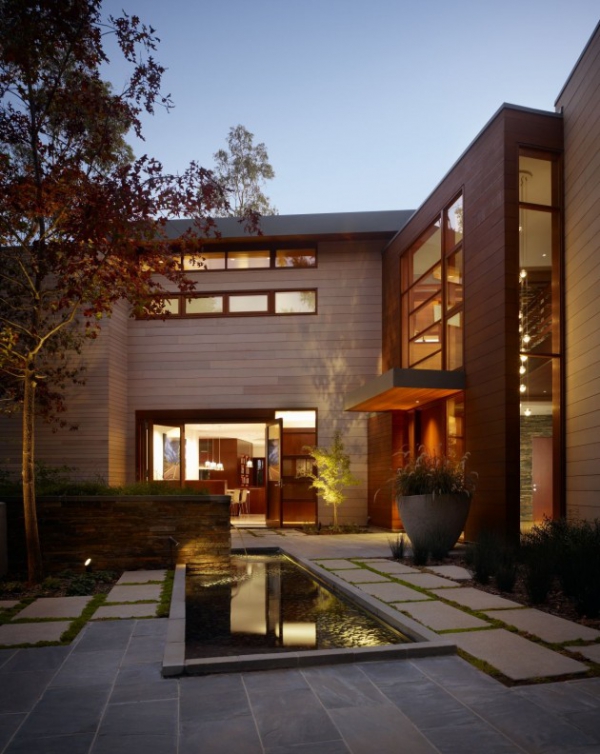 The spaces are distributed between two main wings – one containing the public living spaces and master suite, and the other the children's quarters, guest rooms and auxiliary spaces. There is also a detached four car garage, a writer's studio housed in a refurbished 1950s style pool house, a pool and spa house as well as tennis and basketball courts.
A stone hearth anchors the design, giving the home not only its heart, but a fluid visual element; stone walls expand and contract to encompass a variety of functions and tie the different levels, the interiors and exteriors into a textured continuity. The facade of this modern three-story house is clad with grey stained cedar, setting off linear compositions that find expression through different surfaces and materials indoors. The spaces are articulated as light-filled, generous volumes populated with an architecture of solidity.
Refined and deliberate in its choices and delineation, this modern three-story house stands as an opus of elegance amid gorgeous Californian landscapes.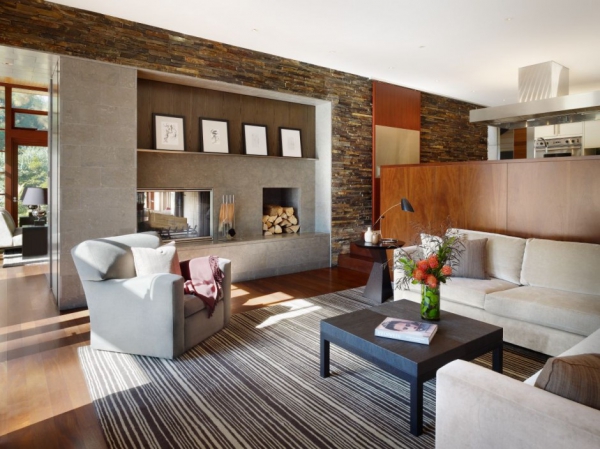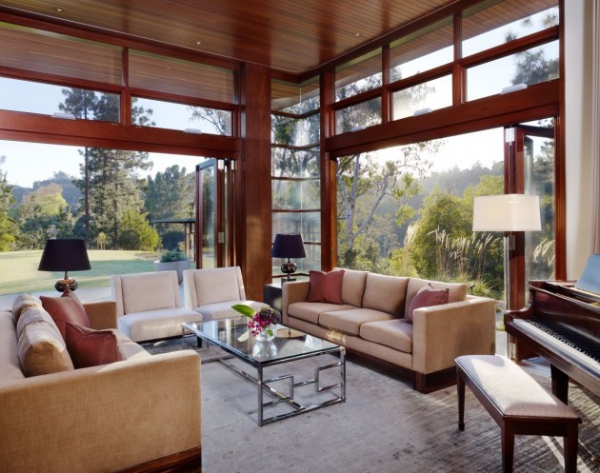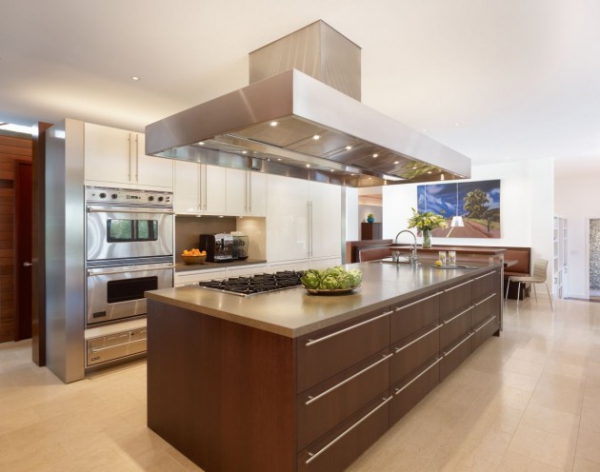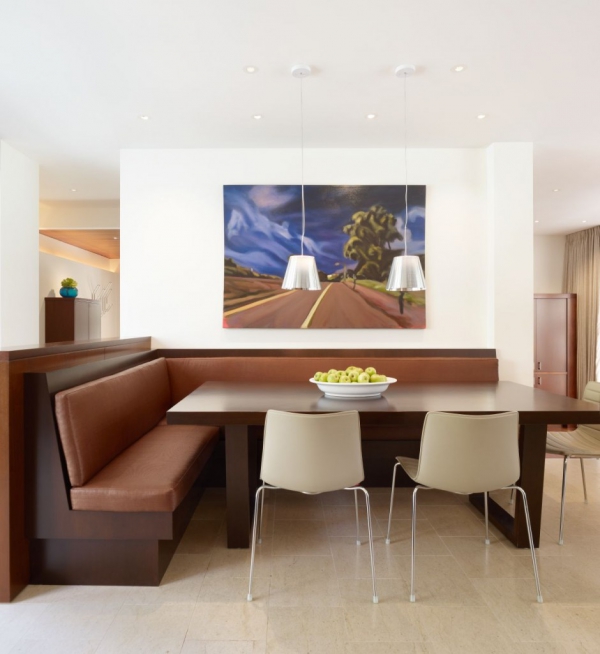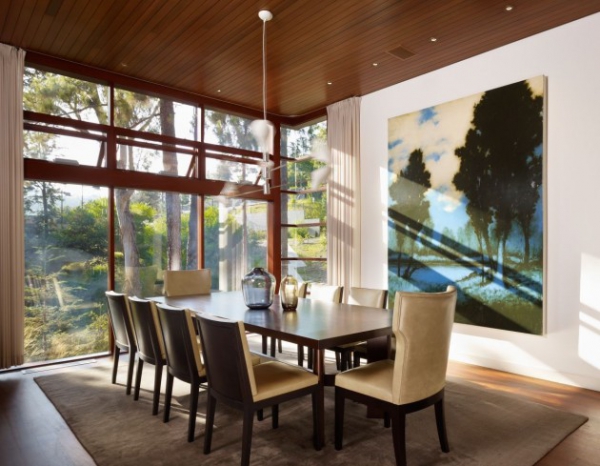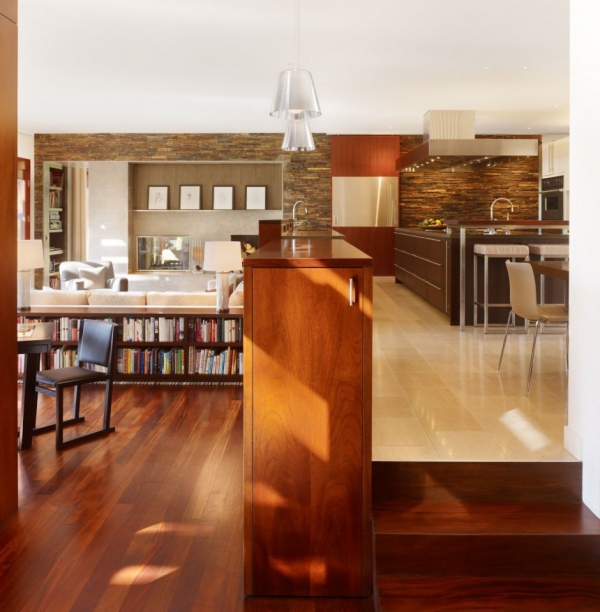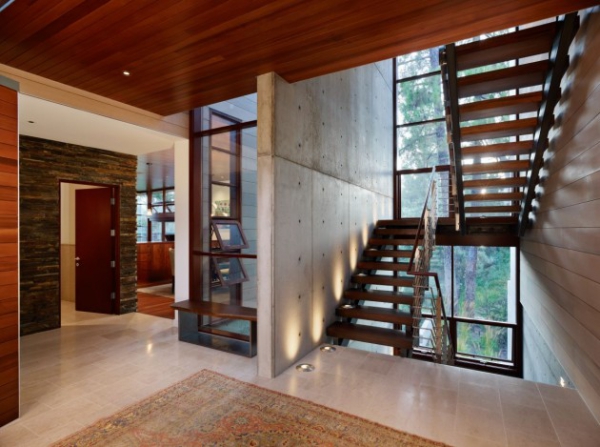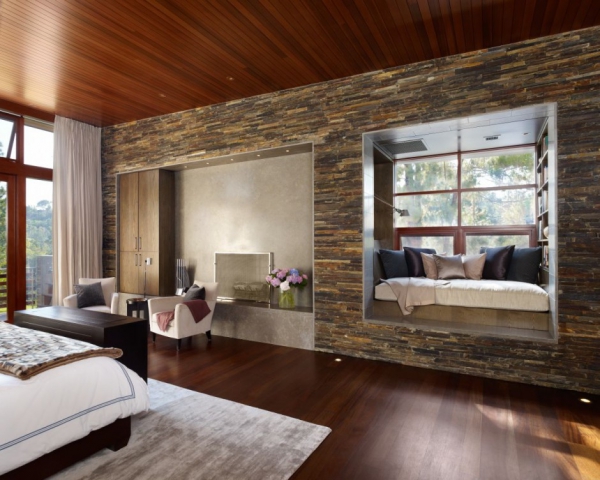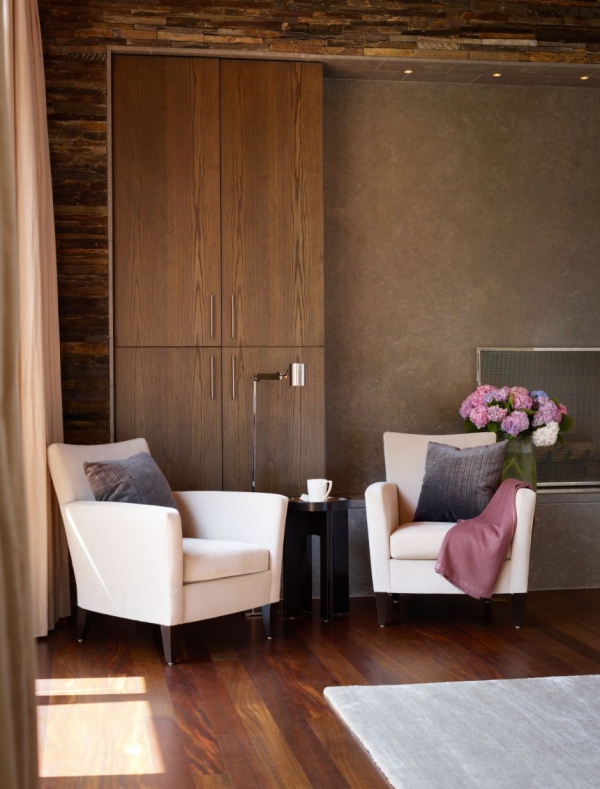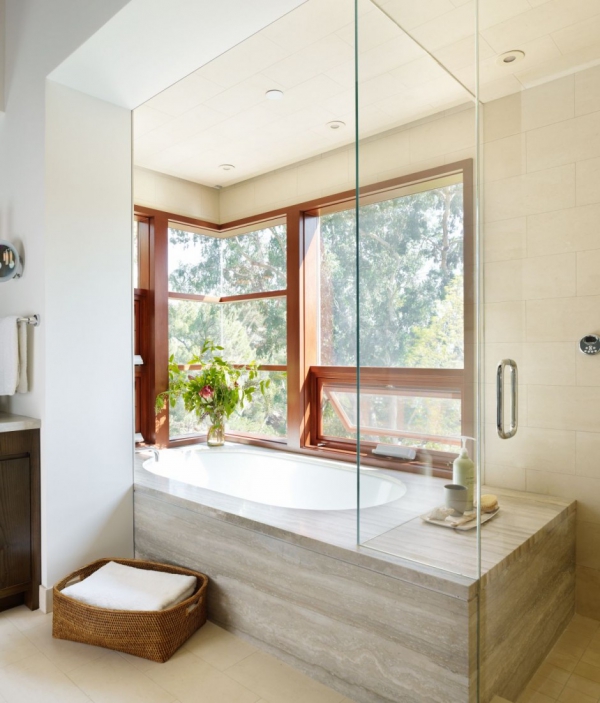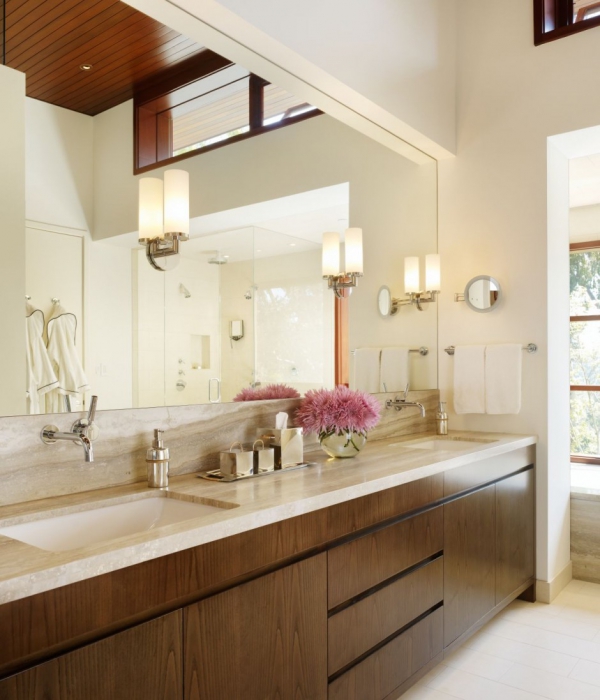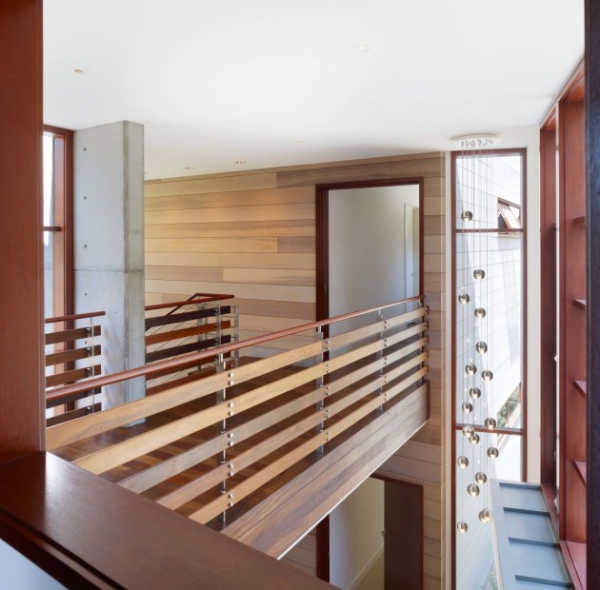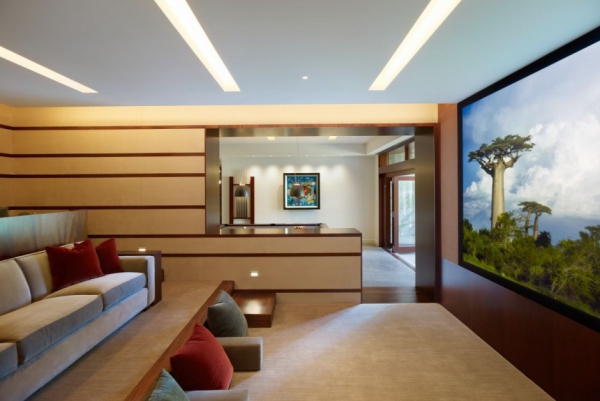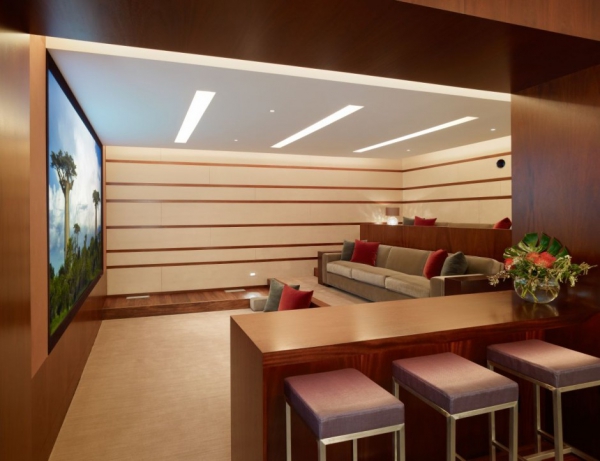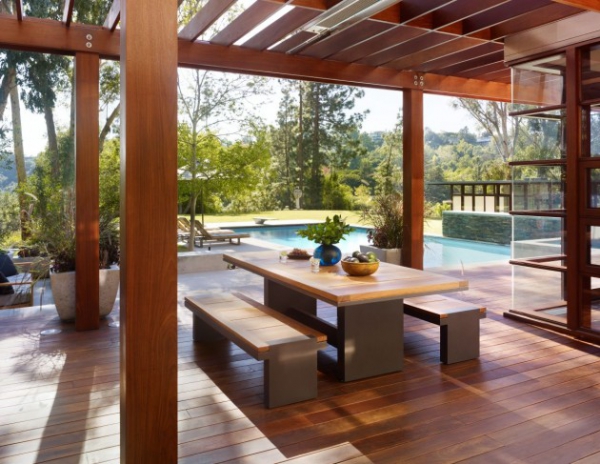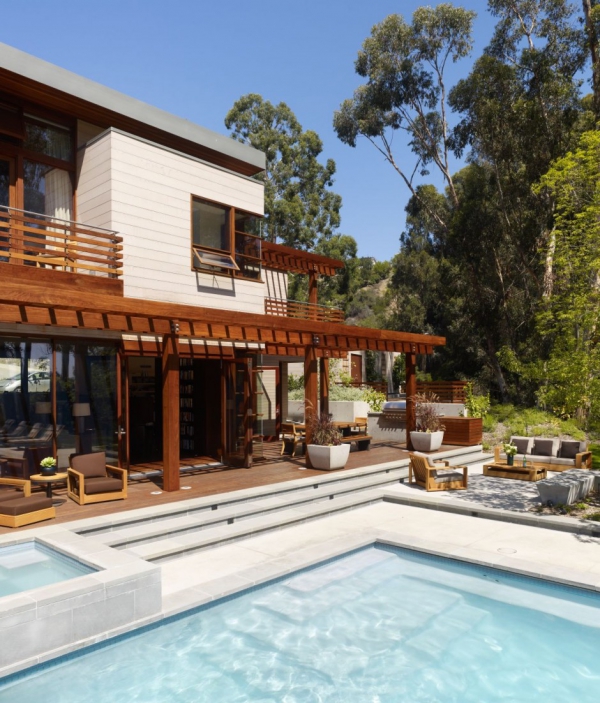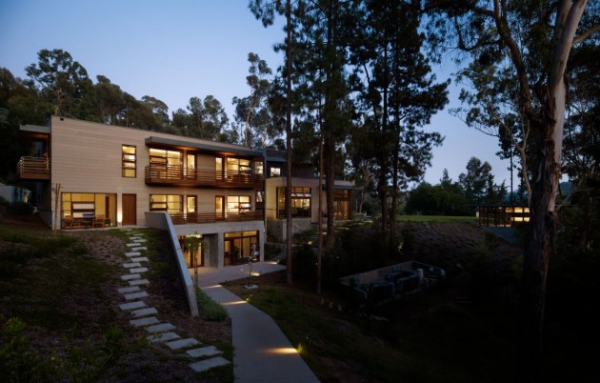 Photography: Eric Staudenmaier