Swiss Simplicity is a modern house that embodies what an intimate family lifestyle can be when combined with architectural passion and a dash of harmonious elements.
This modern home in Seltisberg, Switzerland was created by Wohlgemuth & Pafumi Architekten. The design focus is deeply holistic, as evidenced by the extremely well balanced materials, ranging from varying shades of wood and stone to steel and concrete.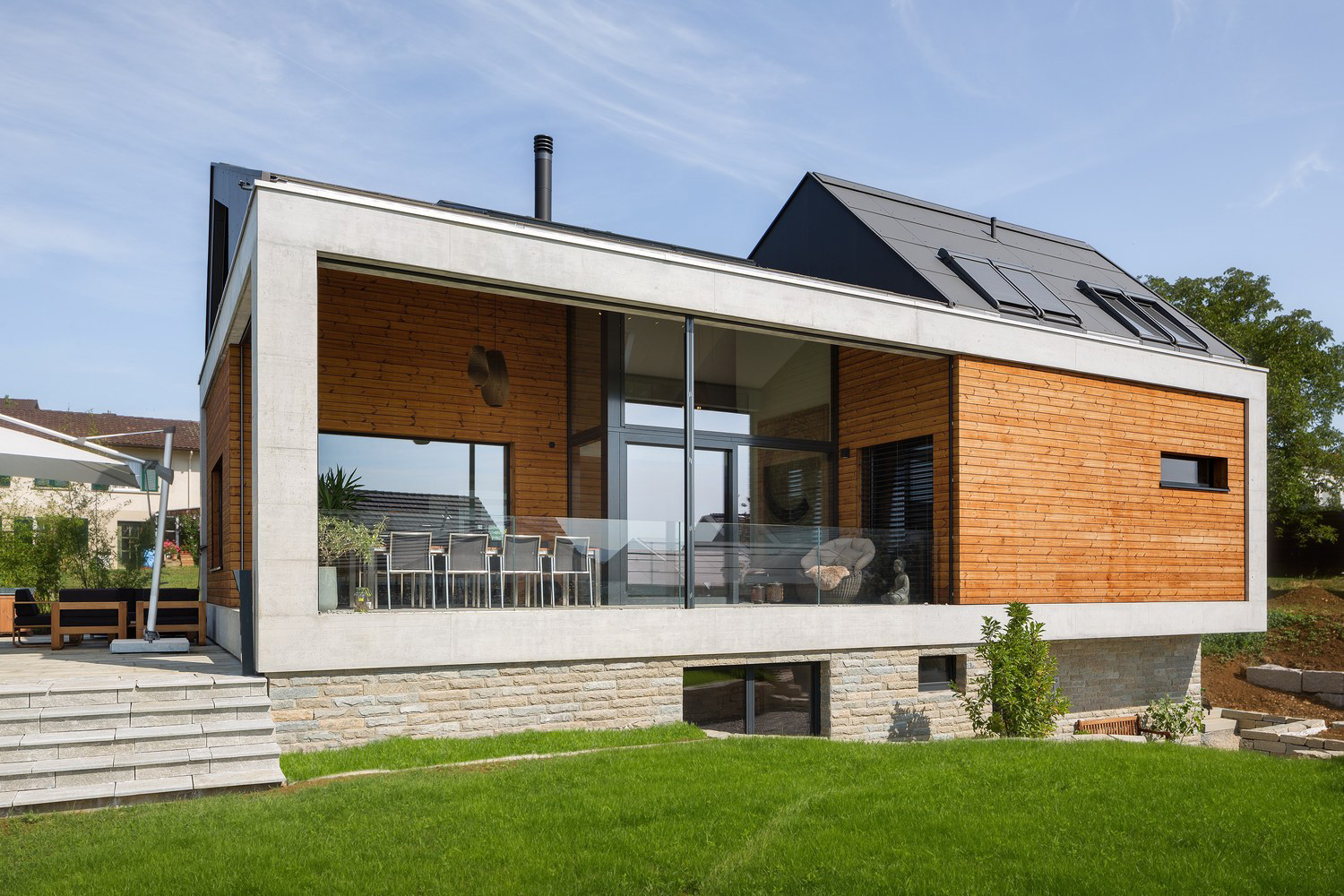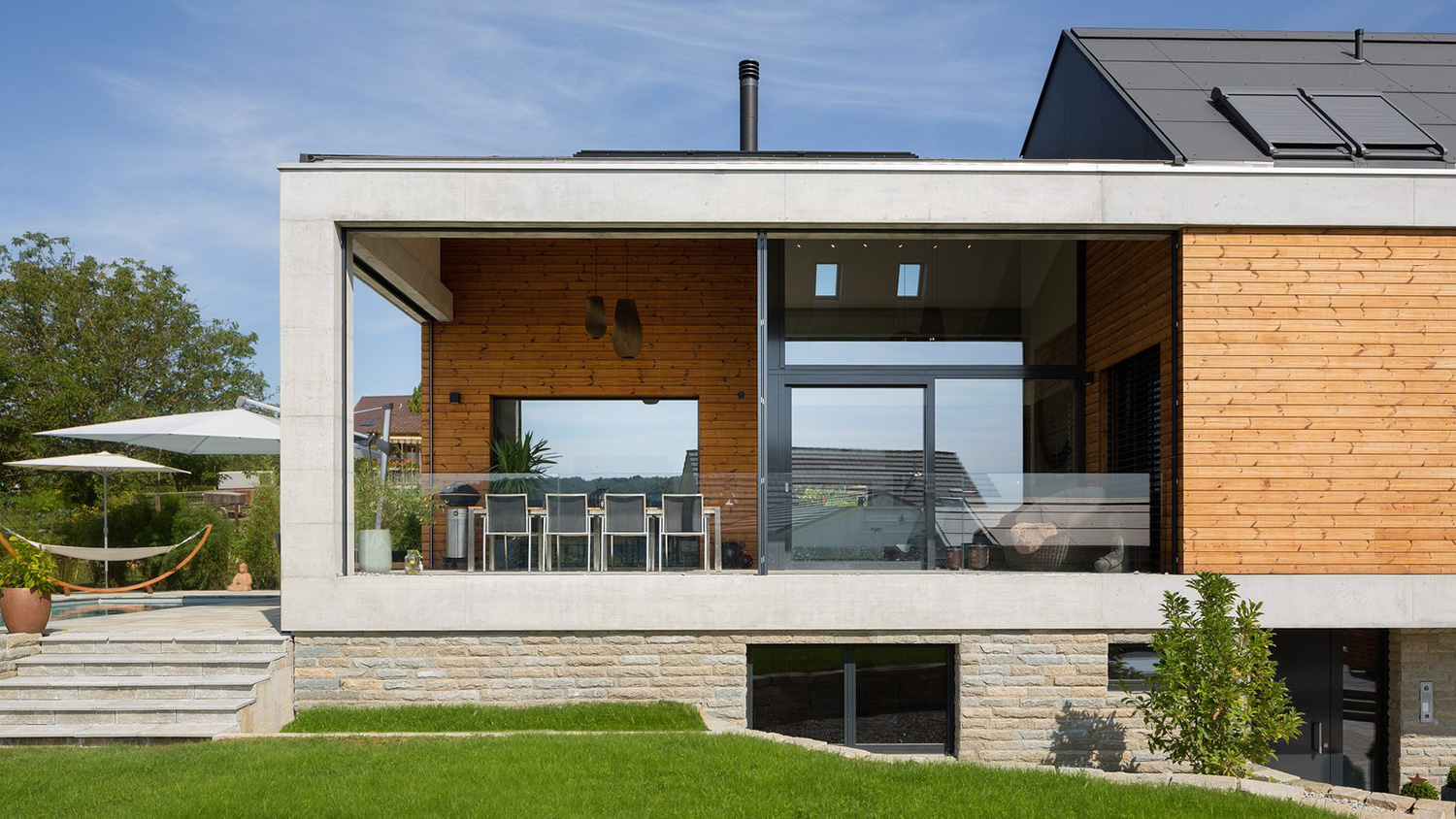 Despite its small footprint, Swiss Simplicity is more than successful in following strict construction guidelines without sacrificing the potential of form. The multiple-floor plan appears compact from the outside, and is able to use open space to great advantage within. This home's beauty lies in its execution, integrating natural materials with a contemporary approach for a deceptively simple design.
On the first floor, an elegant white kitchen with panoramic window opens up not only to the outside, but to the comfortable sitting area as well. The house shares two dining areas, one inside and near the kitchen for intimate family gatherings, and a second, on an enclosed glass, wood, and concrete porch, for entertaining with an excellent view.
A beautiful wooden wall in the master bedroom separates it from the master bath, continuing the balance of materials throughout the home.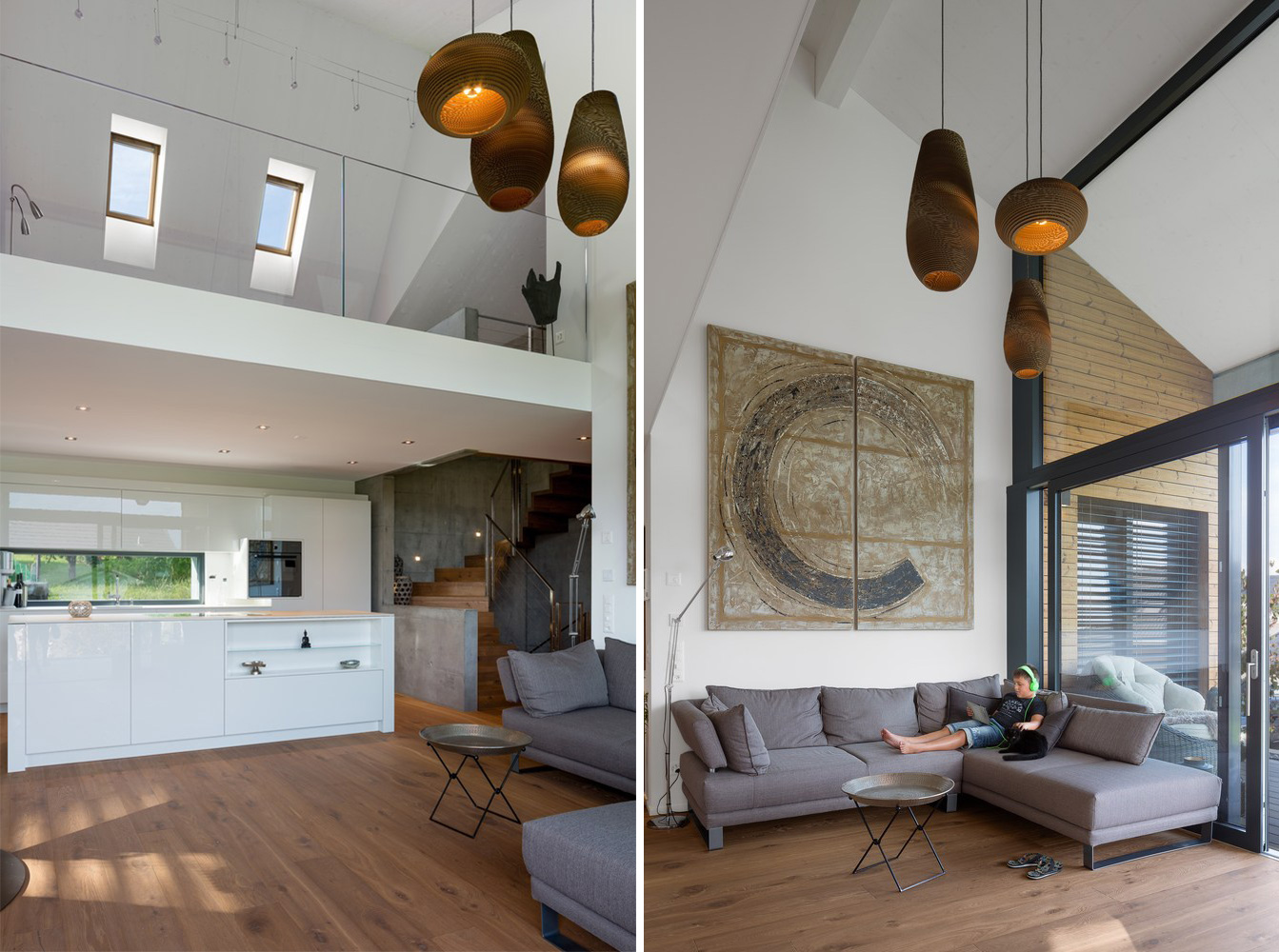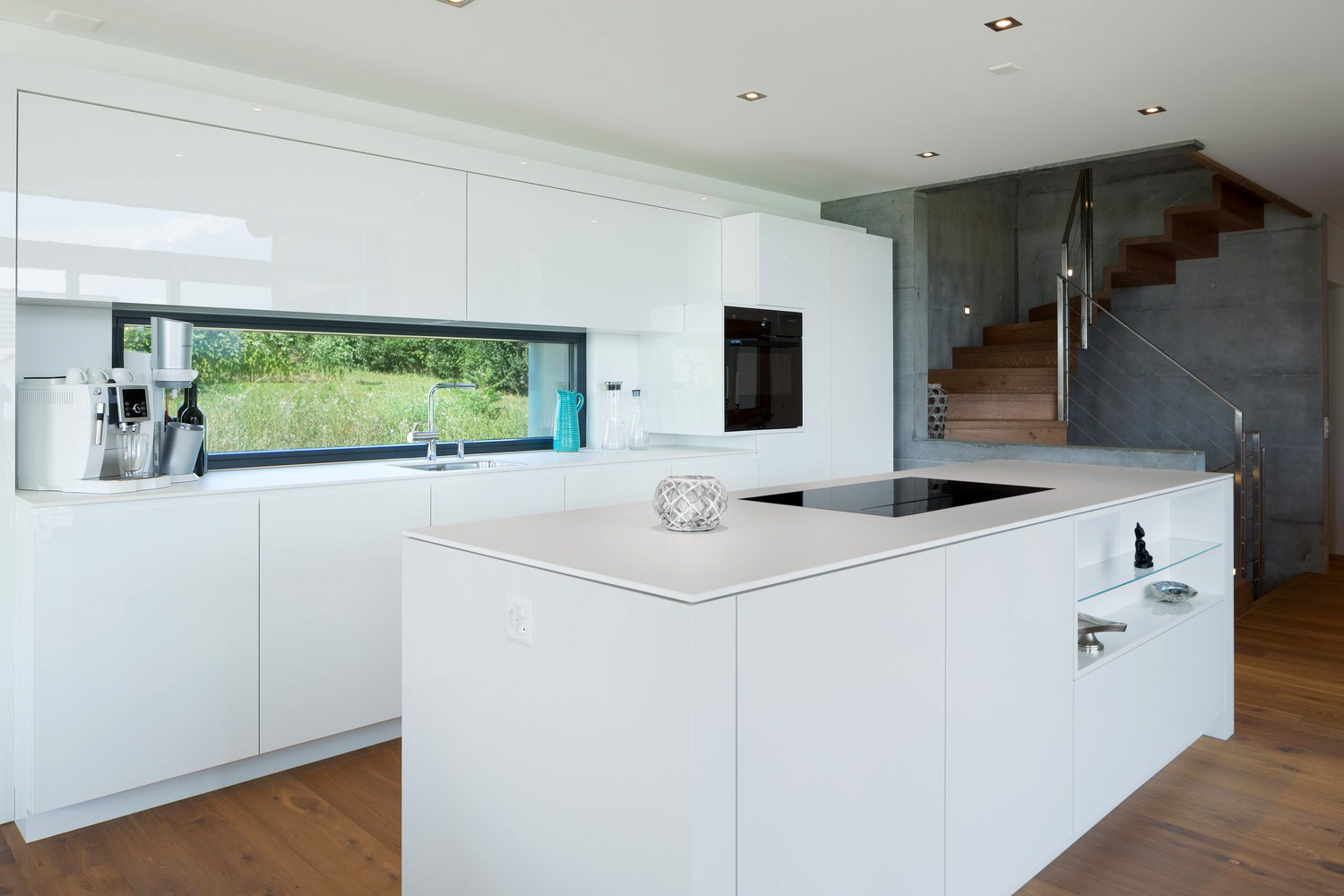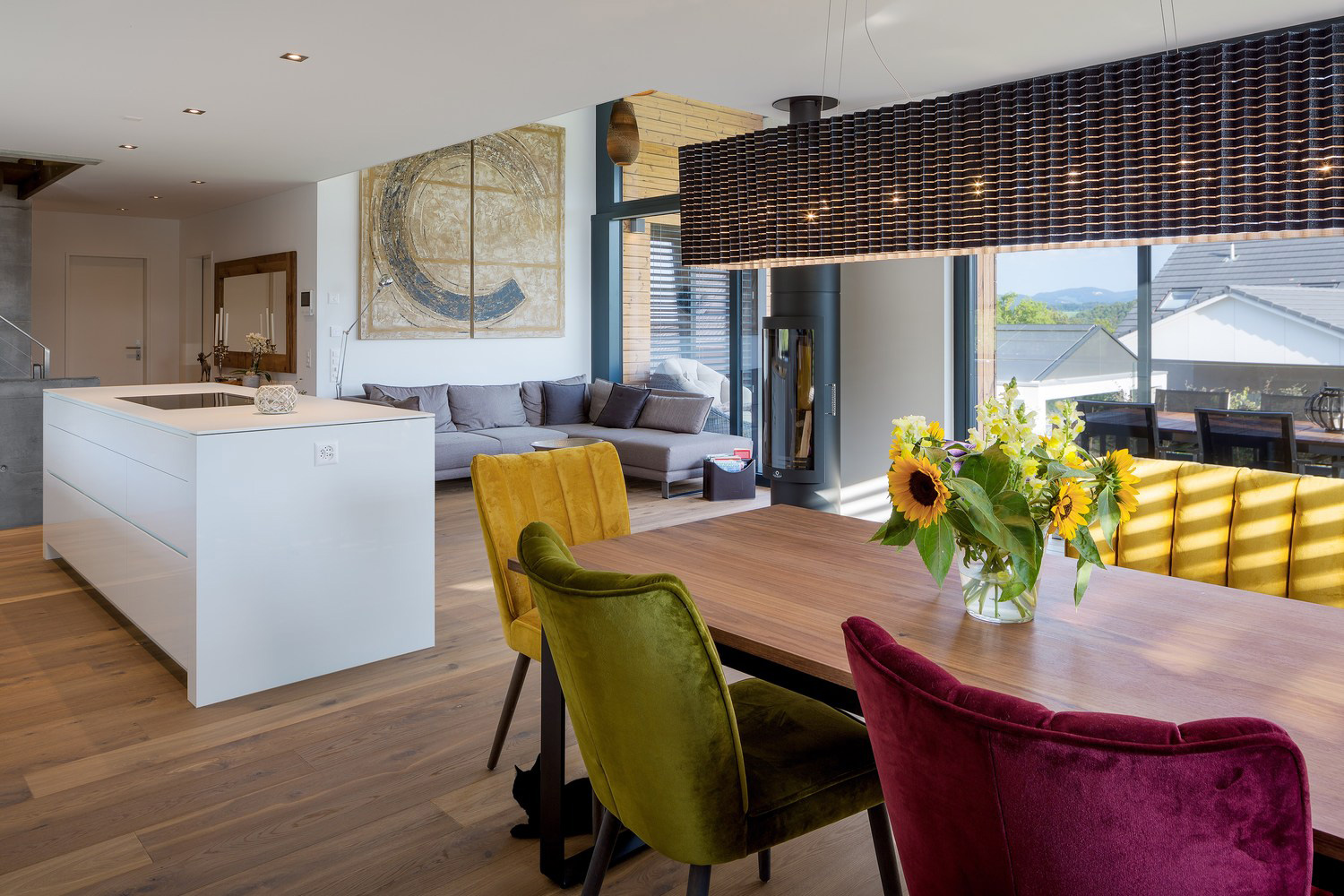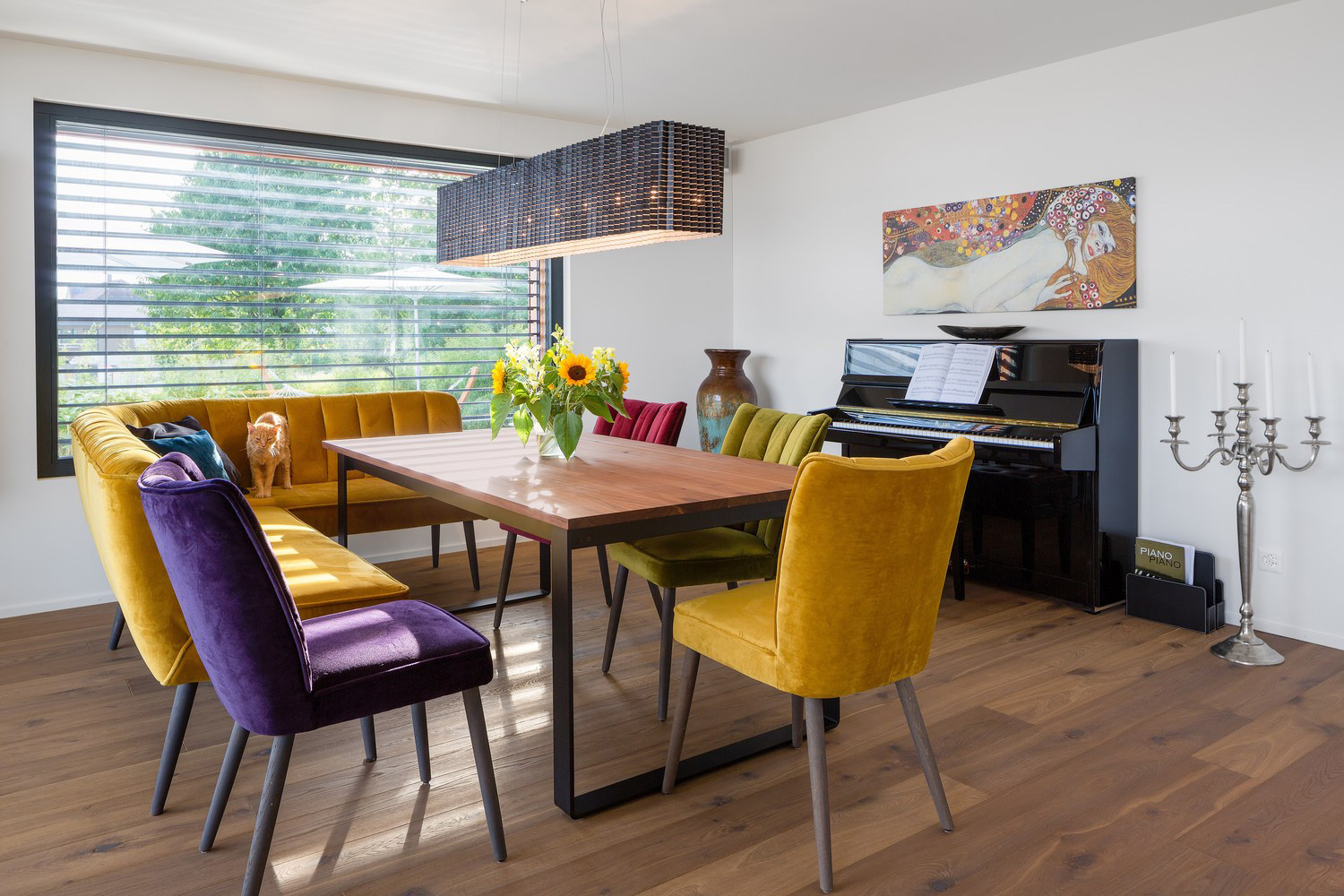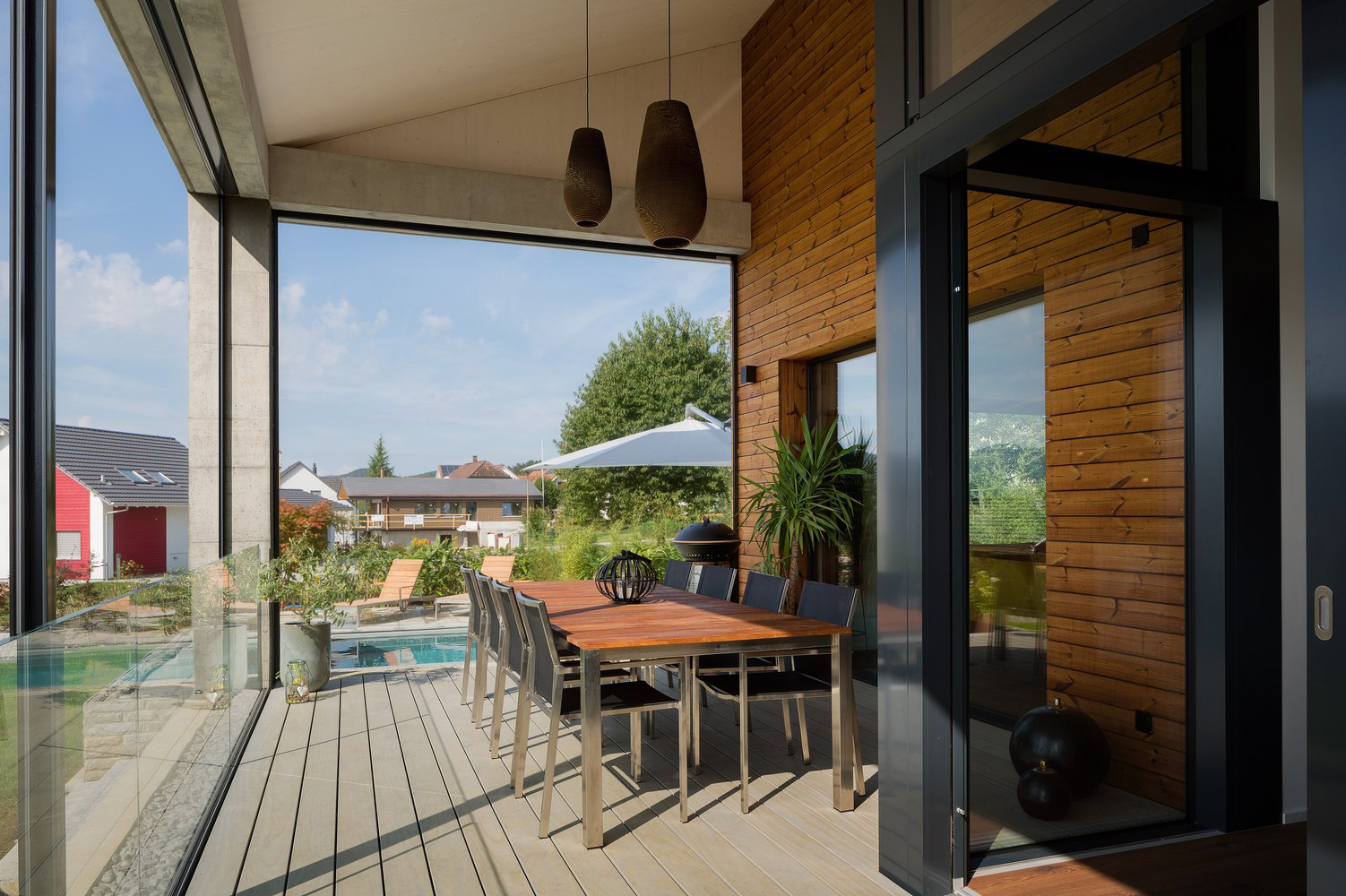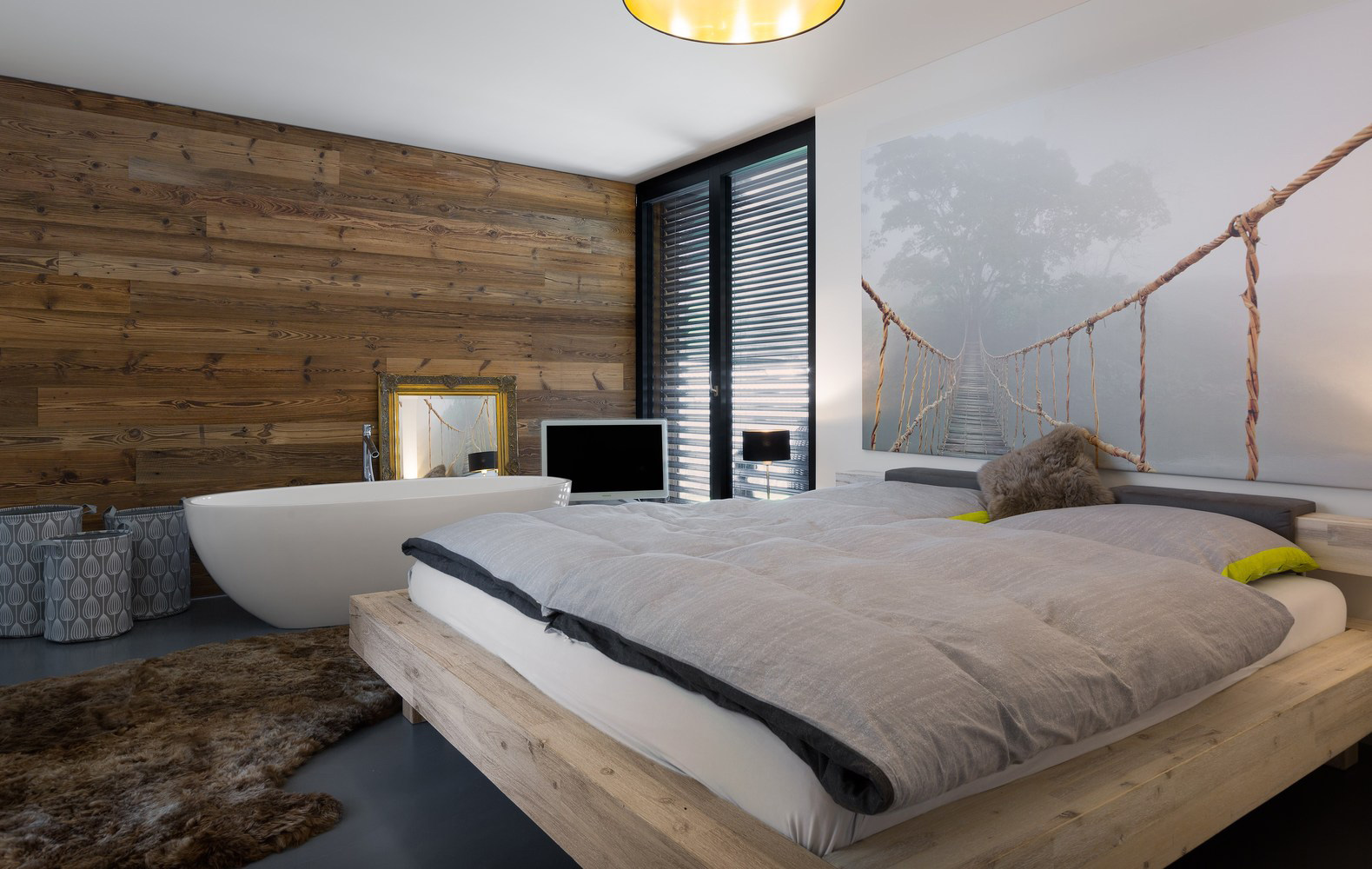 The second floor is small, but a cozy entertainment room lies open, overlooking the common area. Flanking on either side are a contemporary attic space, and a second bath, providing a great deal of space for a family to be comfortable and maintain their privacy.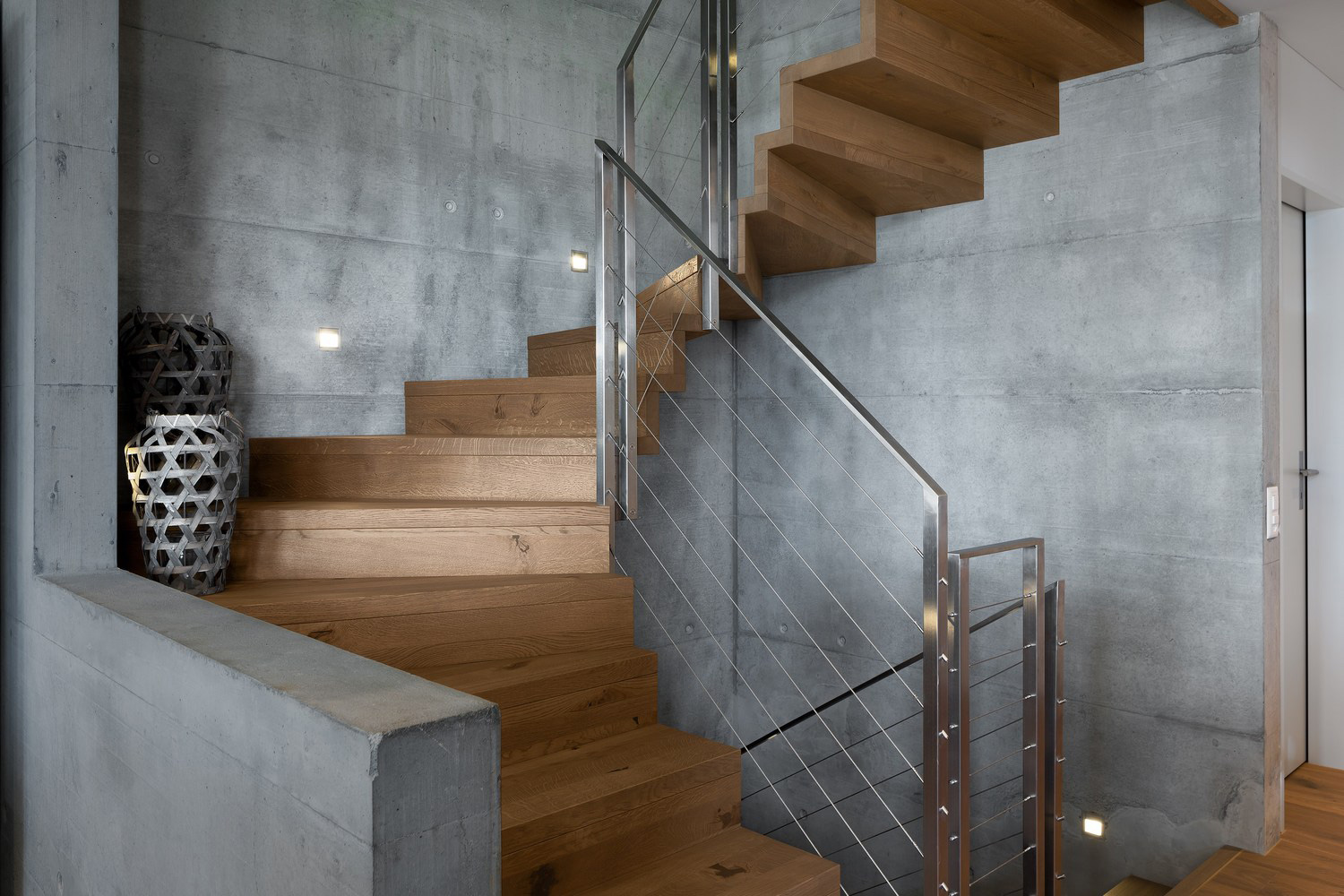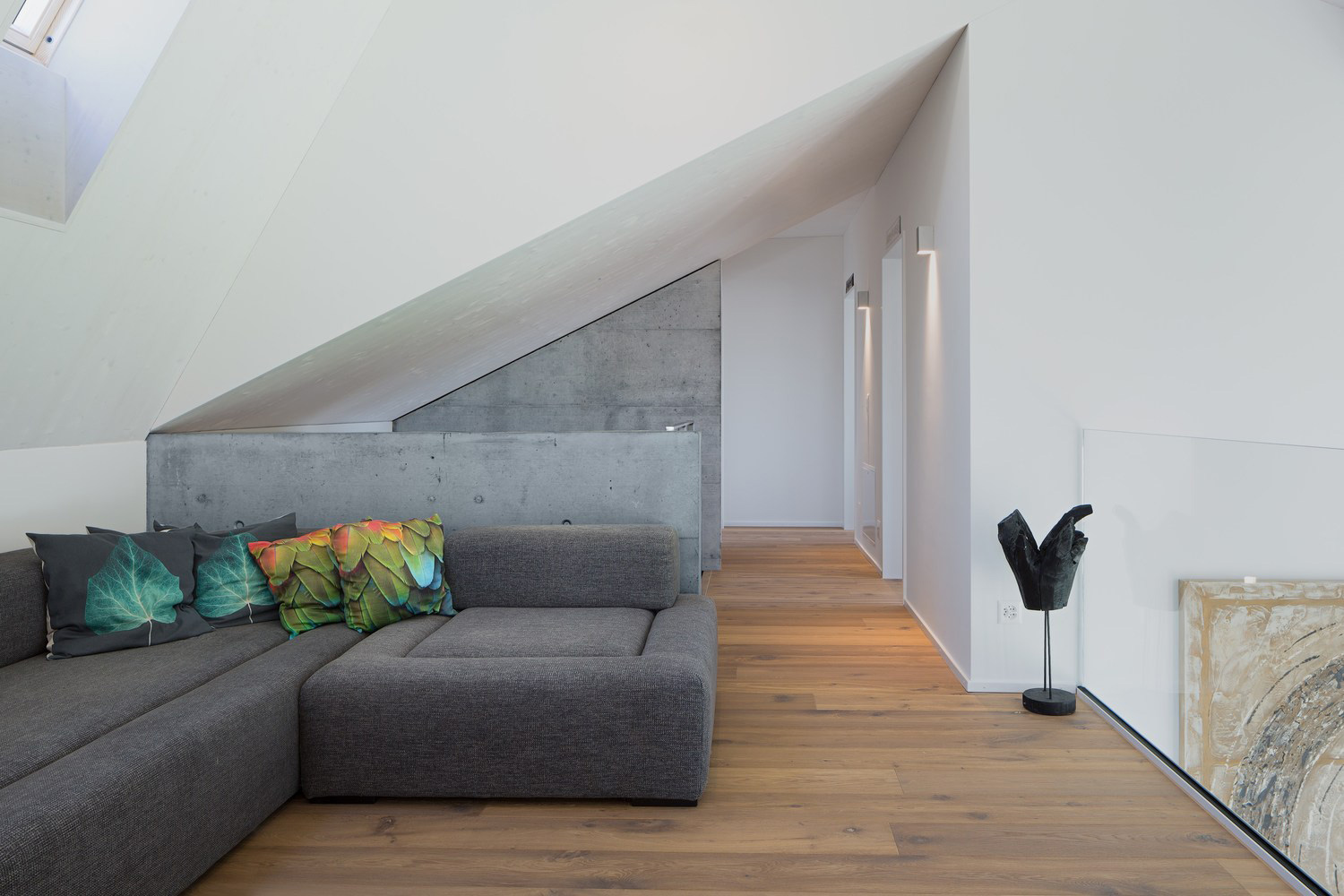 The bottommost floor boasts even more rooms, plus an open walkout basement door that leads to a rock-bound sitting and greeting area.
Near the back of the house is a small little stairway that opens up onto a grand outdoor swimming pool.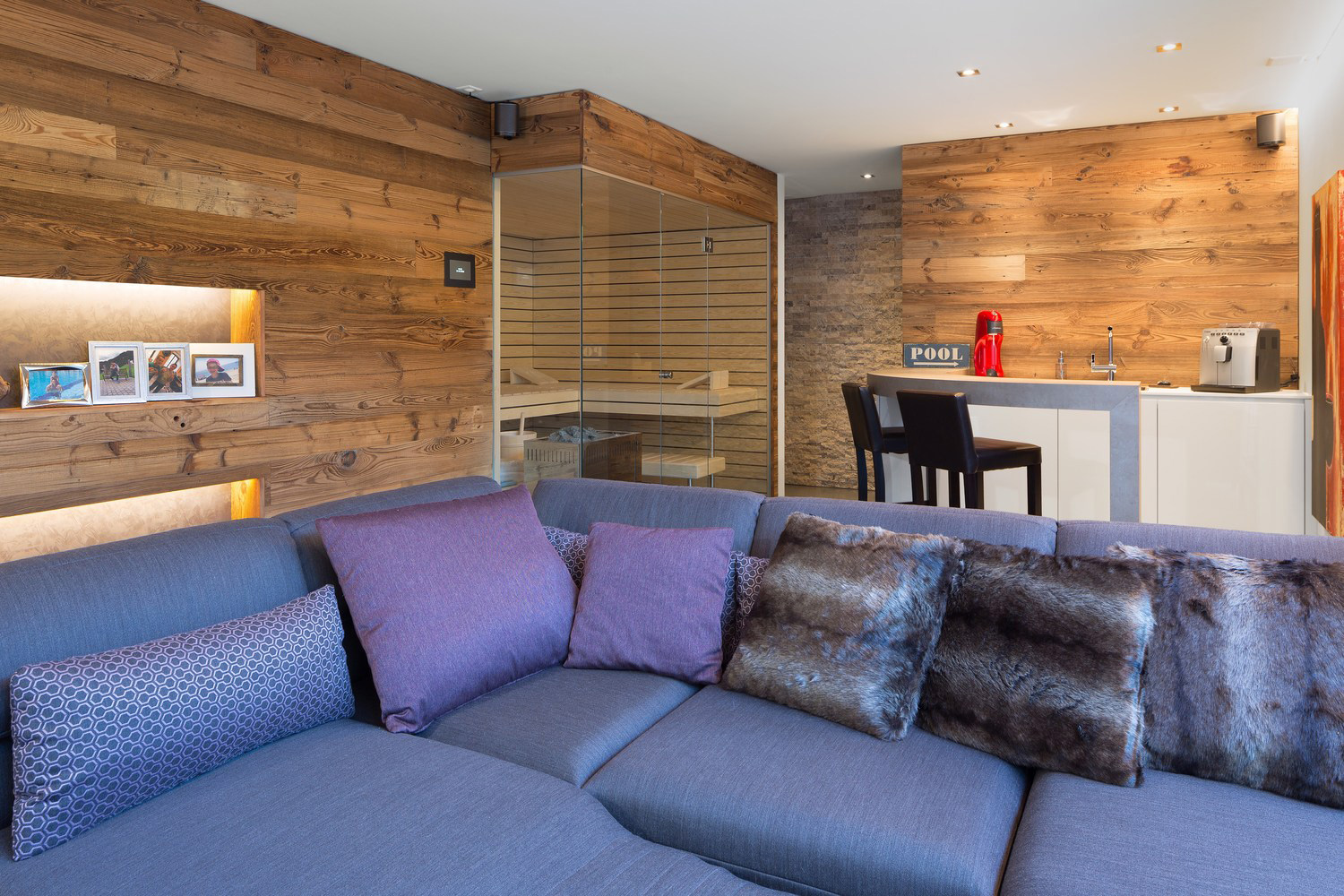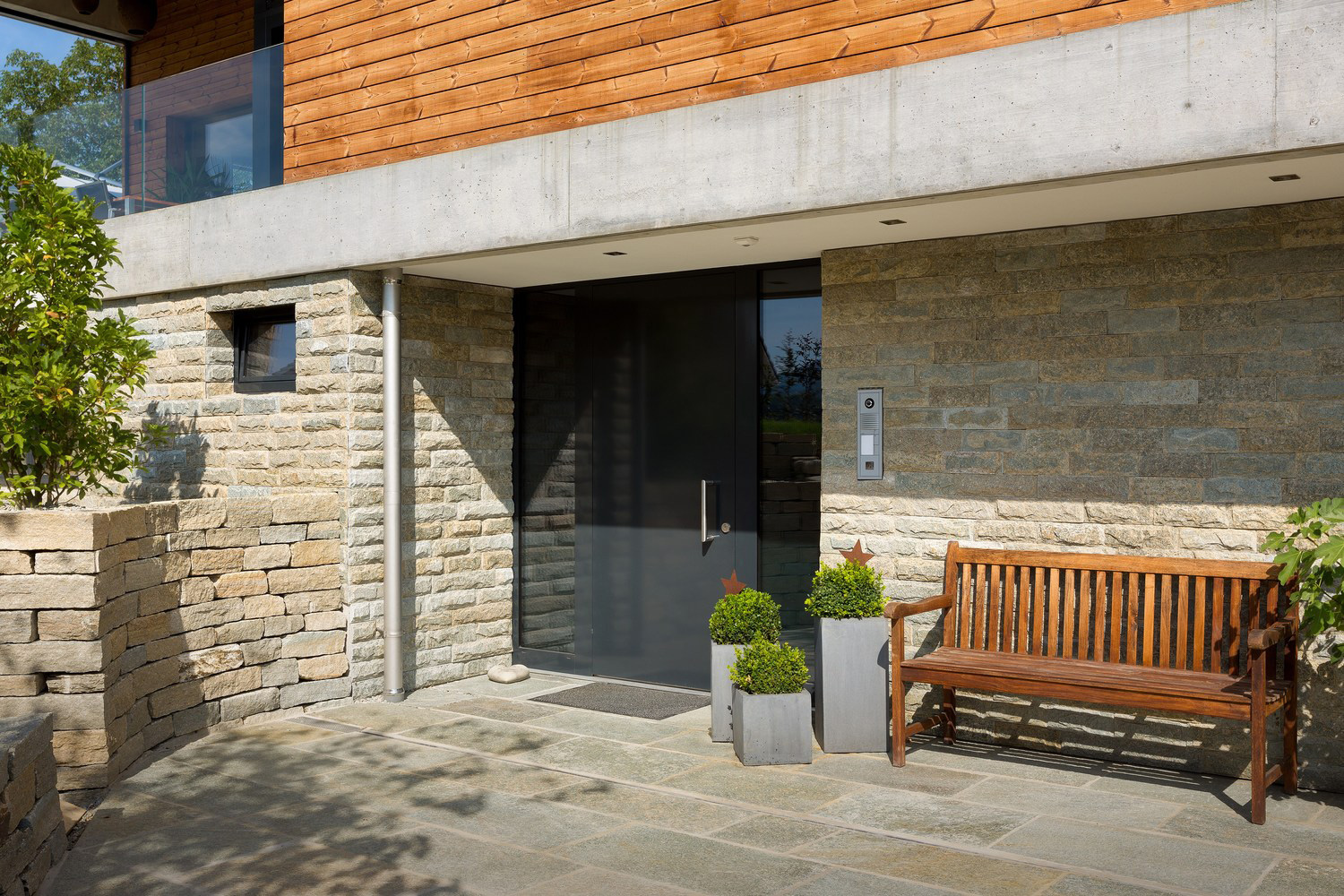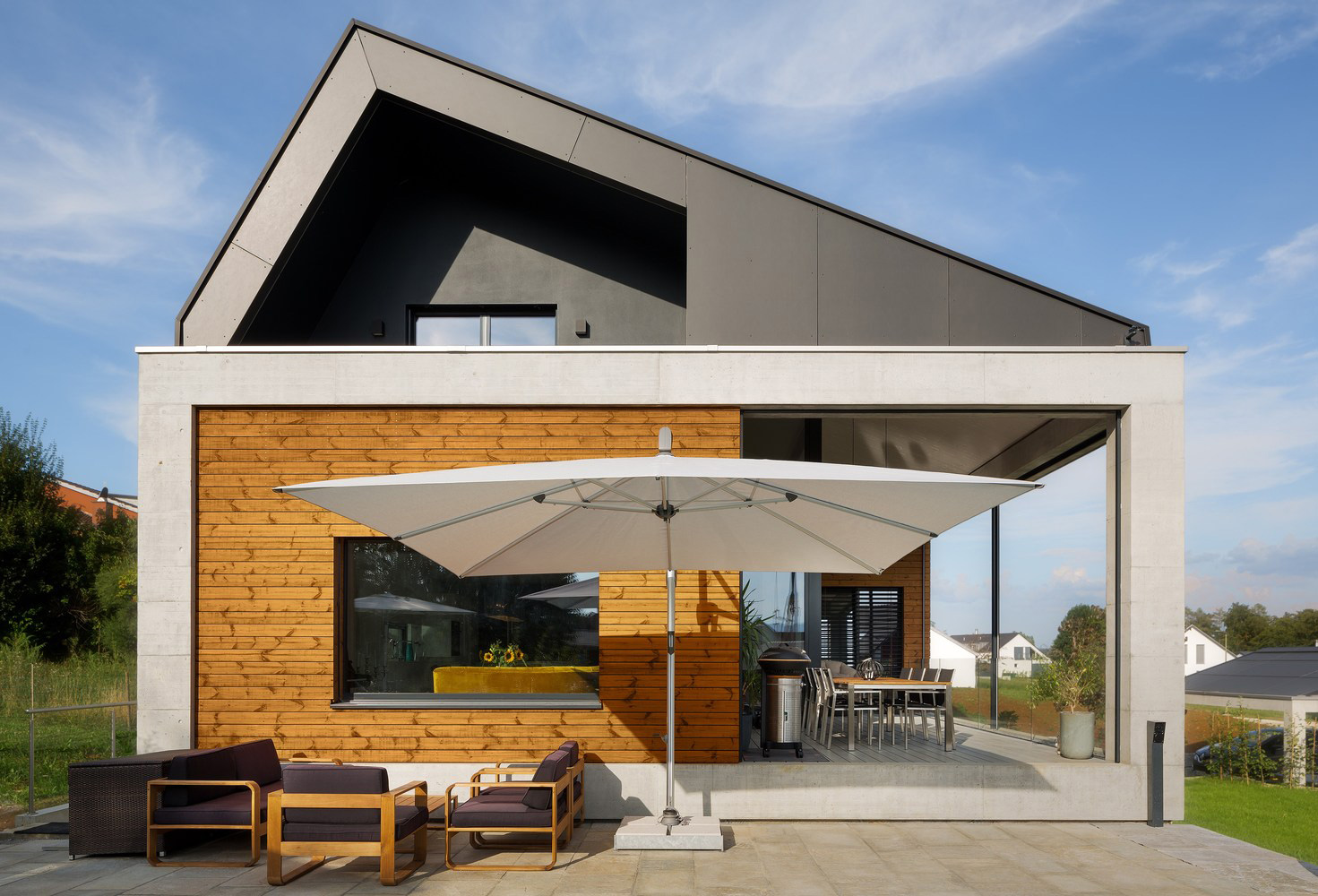 Image credit: Chibi Moku