A fascinating juxtaposition of surfaces and planes, the Guatemala Beach House adopts an organic rhythm. Rising out of the warm sands it creates rich visuals evocative of a journey on the high seas. Completed in 2013, this de-constructivist take on beach houses by architects Christian Ochaita and Roberto Gálvez's breaks away from predictable skylines to add zest to its experience.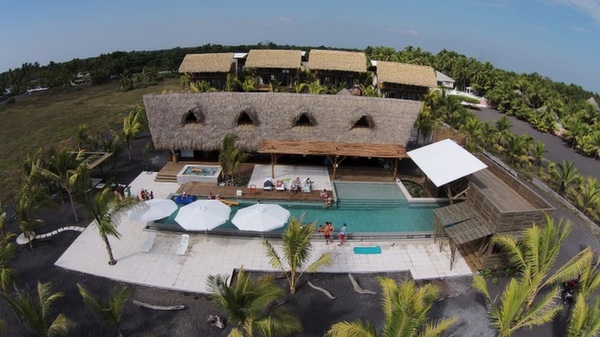 A vision of a majestic mast and serene white sails is reinterpreted into a symphony of thatched roof, wooden struts, stark white walls and a fluid transparency between them. The design accommodates its occupants – a rather large family – in four distinct dwelling units. These 3 or 4 bedroom units flank the beach and have direct access to it. These four individual beach houses are knit together by the social core that offers a pool, bar, kitchen and sun decks.
The design is based on sound sustainable principles. The beach houses are lifted 3 to 6 feet off the ground level so as to prevent heat gain from the underlying sand. Passive cooling measures such as double roofs, sun-breaks and generous ventilation render air-conditioning obsolete for most of the year. This combined with sustainable heating solutions conserves energy and money.
Simple materials come together in intricate compositions in the Guatemala Beach House. Creating a dialogue between the beach house and the waves it faces through skillful design, the architects not only catch our eye, but also capture our imagination.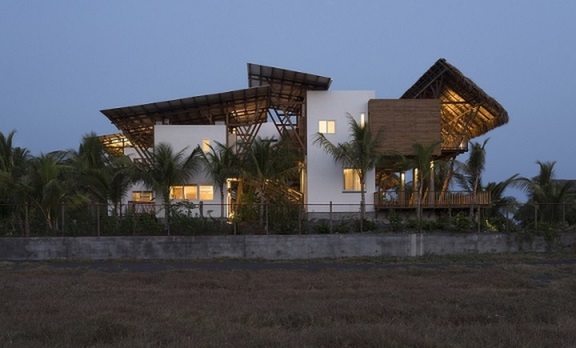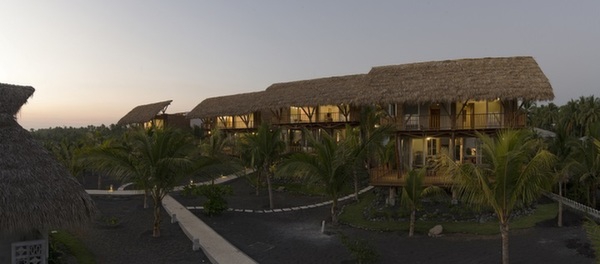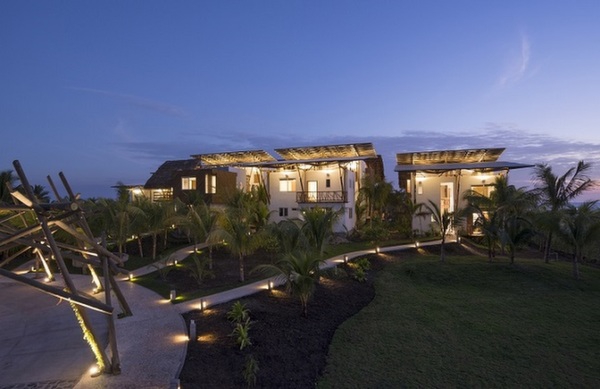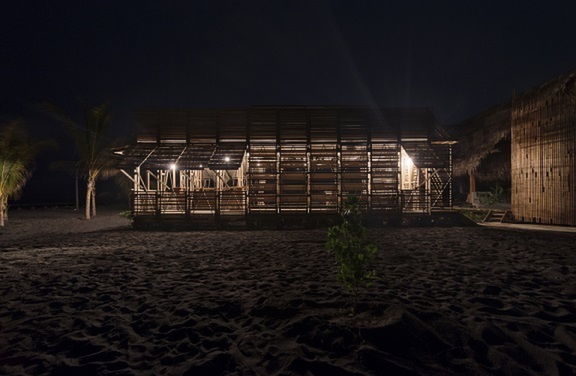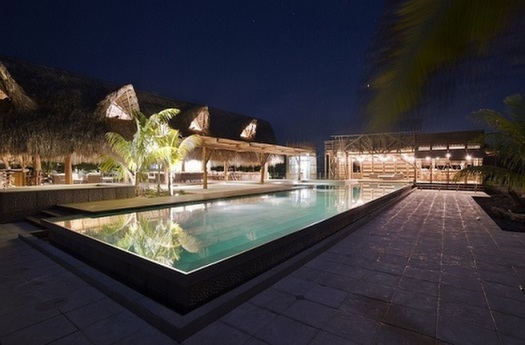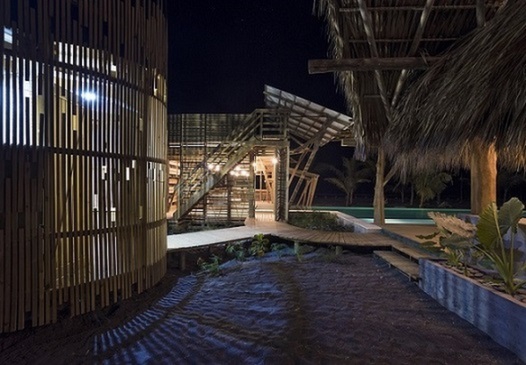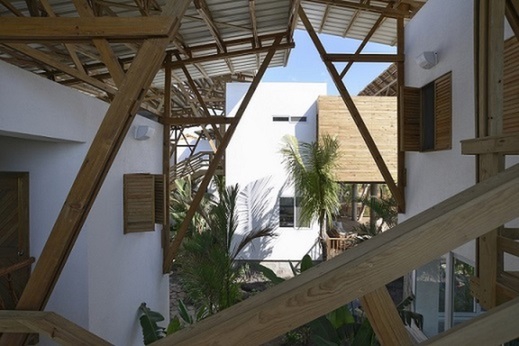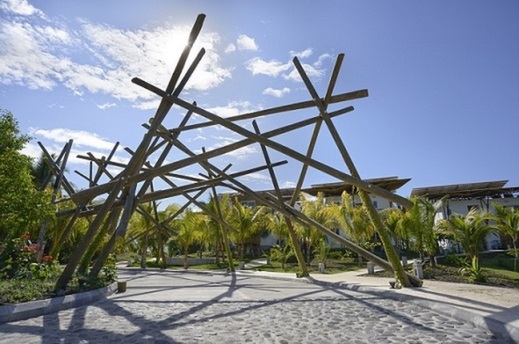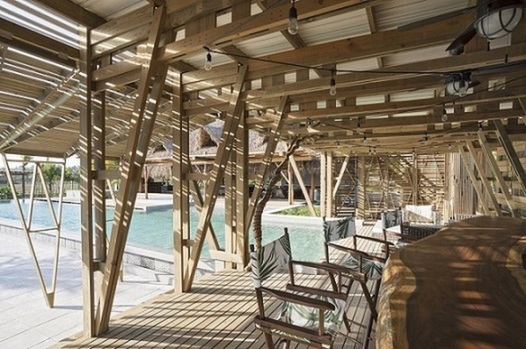 Images found on ArchDaily