Looking for a fantastic and unique getaway? This huge tree house is the place to be.
The Bensfield Tree House by Blue Forest is located in the countryside of Sussex, England. It is a completely open plan, built on stilts, with an enormous oak tree running through the center of it.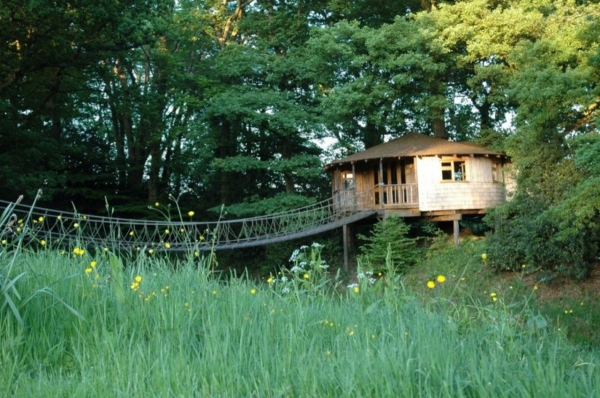 This huge tree house is accessed by a wonderful rope bridge. The exterior of the home is made up of wood, with amazing French doors and a stunning roof. Approaching the home, statuesque trees encircle the space, and a fabulous porch provides a wonderful outside area.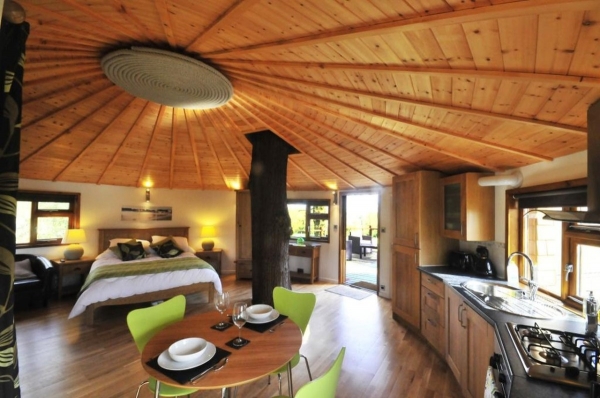 The inside of the tree house is absolutely stunning. Gorgeous hardwoods and a phenomenal ceiling fill the circular space.
The bedroom area has a large and comfy bed with a plush white comforter. A green throw and accent pillows add a little color to the space. Two wooden beside tables frame the bed, and a fantastic window allows natural light to shine in on the space. Two leather chairs sit next to the bed creating a lovely seating area. The patterned curtains connect to the patterned pillows, fashioning a cohesive design, and adding a little bit of privacy.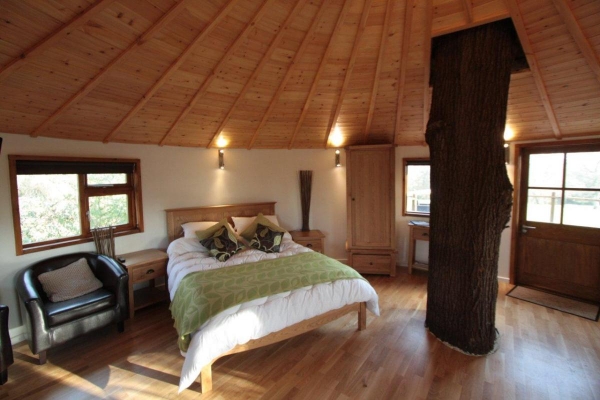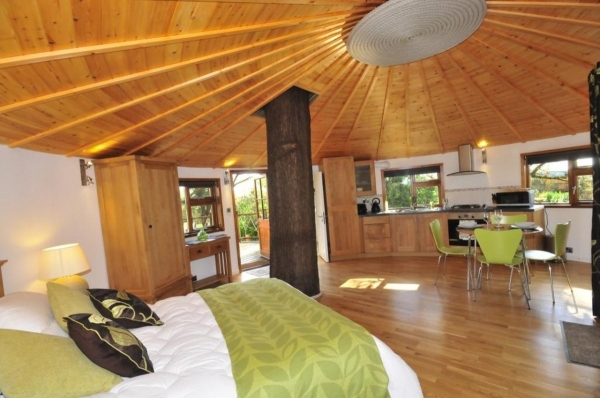 A serene sun deck sits off to the side of the kitchen. A wonderful love seat, two chairs, and a fabulous table, complete the space. The views here are delightful, fashioning the perfect spot for morning coffee.
Talk about a relaxing and fun getaway.