An impressively tasteful design sets this beautiful and stylish chalet apart. Bold, masculine materials and colors are rendered into elegant forms and patterns to strike a sharp balance of the uber chic in the luxurious Chalet Atlantique. Located in the gorgeous Courchevel 1850 ski resort, this stunning property is a slice of rustic charm with a generous helping of contemporary sophistication.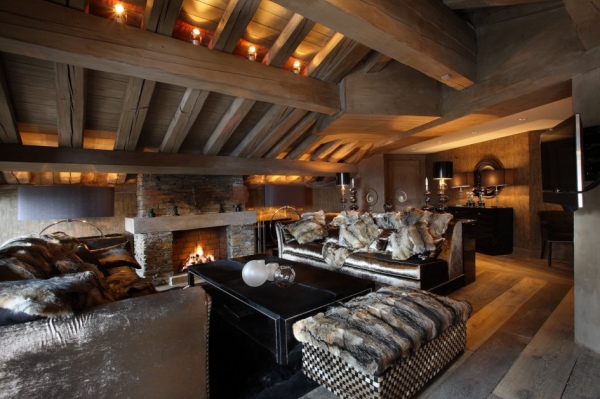 This stylish chalet relies on a keen eye for texture and detail to whip up its unique decor scheme. Inspired by the great outdoors and old world charisma, the interiors are cloaked in indulgence to create a warm, inviting ambiance with the cleanest lines and profiles. Every element, fitting and detail here captures attention but harmonizes beautifully with each other to create a sumptuous affair. Draped in fur, leather and velour, the design utilizes natural motifs to create stunning compositions.
Equipped to sleep up to ten guests, this chalet has an opulent master suite – with an open fire and lushly fitted en-suite bathroom- as well as four further en-suite bedrooms for comfortable living. Moving beyond the usual entertainment facilities and fittings, an outdoor sunken Jacuzzi lets you enjoy stunning views while being thoroughly pampered. A sauna and hammam as well as a massage room and gym ensure you are primed up for positivity during your stay here.
A perfect home-away-from-home for those who fancy the bold and the sophisticated, this stylish chalet is a treat for the senses and a haven for the heart.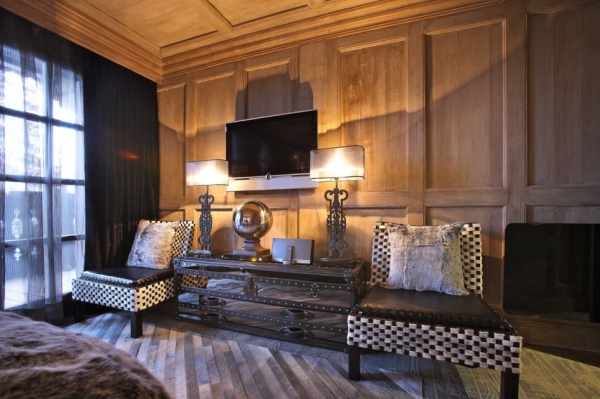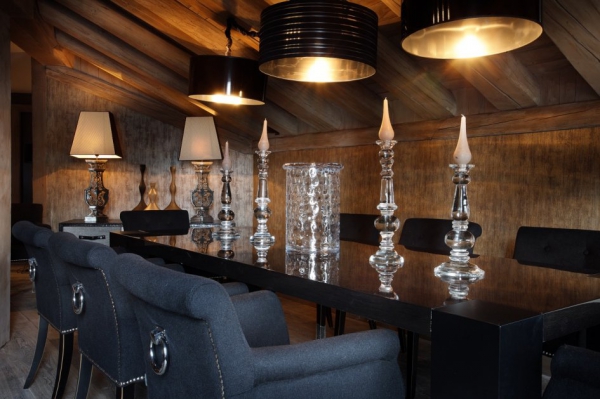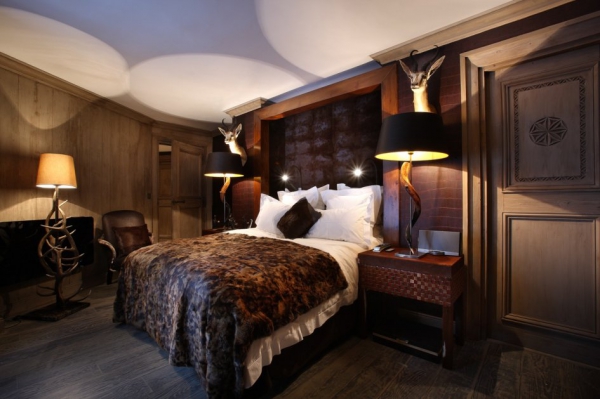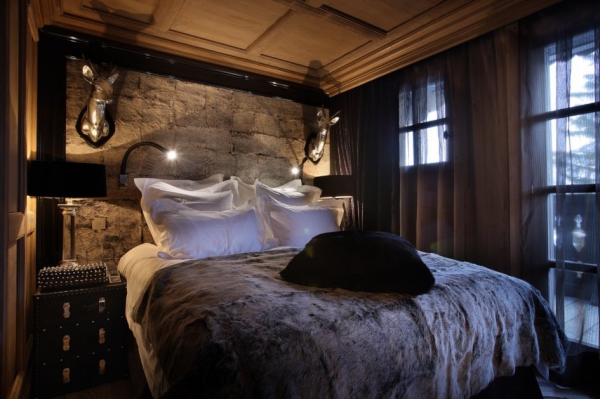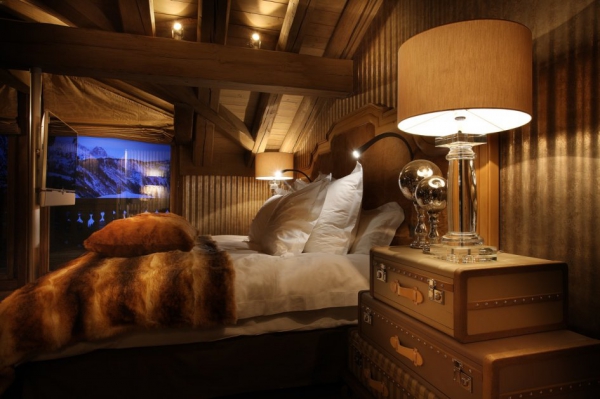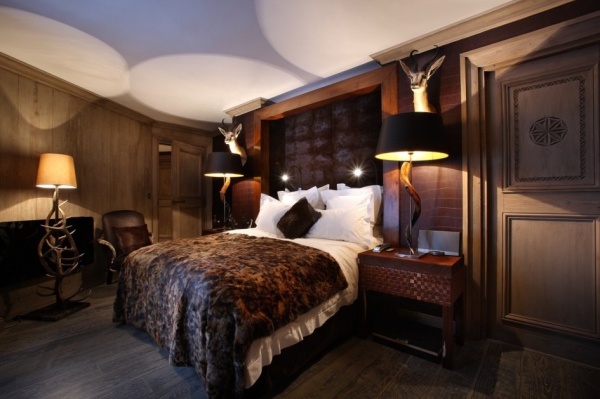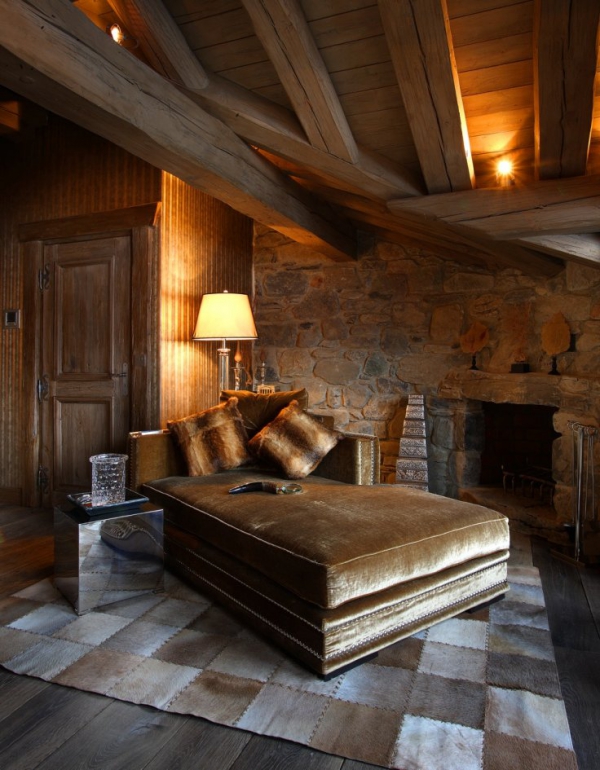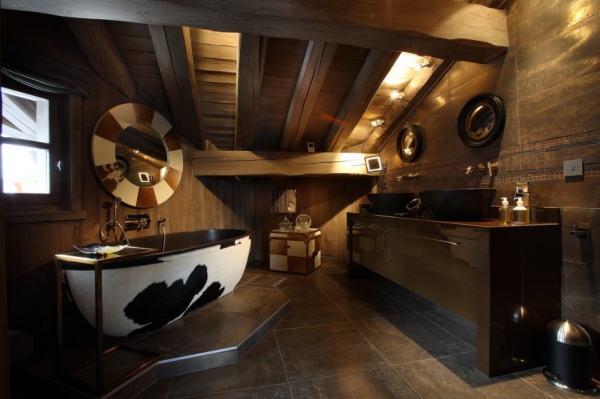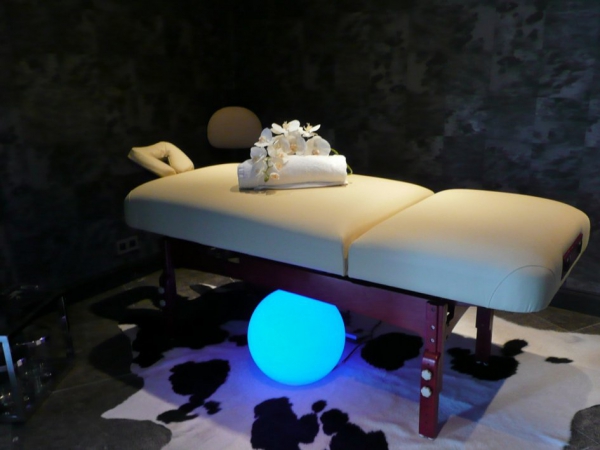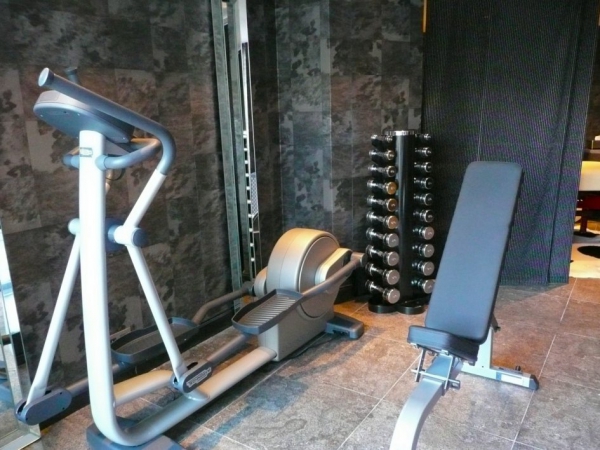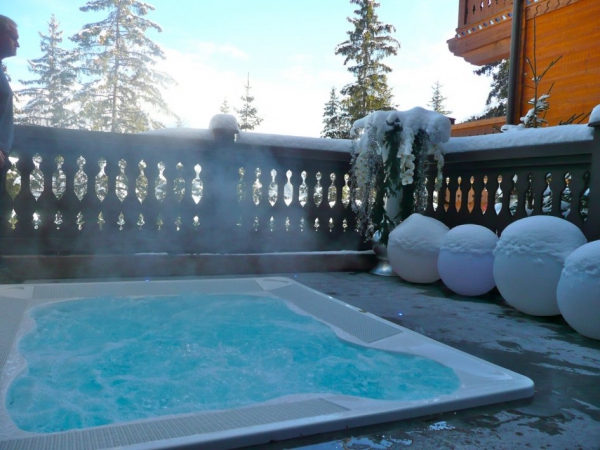 Images found on Ultimate Luxury Chalets