We are in love with this forest cottage in Berlin. The dark chocolate exterior, the gorgeous wood, and the bright white interior, fashion a charming and inviting home.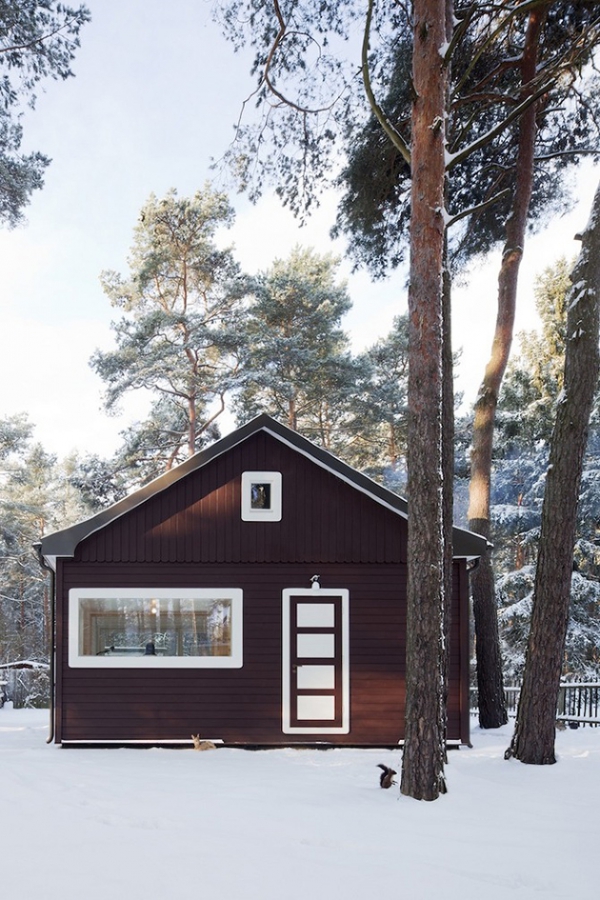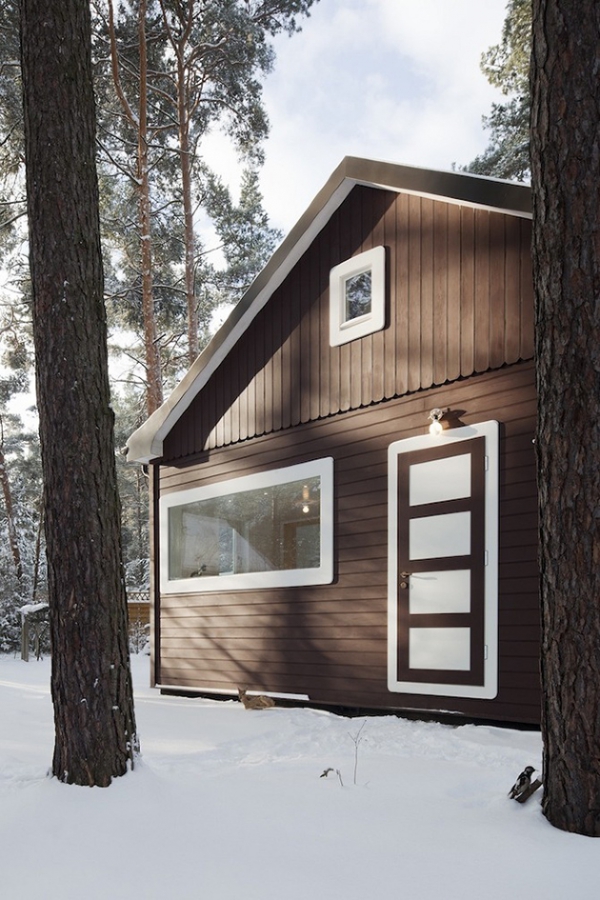 The exterior of this forest cottage is a wonderful dark brown color. A nicely sized window is placed on one side, fantastically contrasting the dark brown with its bright white frame. The door is positively stunning with its amazing pattern, wonderfully complementing the exterior. A small rectangular window decorates the top of the architecture, near the roof. On the other side of the home, a large rectangular window provides natural light and magnificent views of the surrounding landscape. Near the top, another small rectangular window is placed. Tall trees encircle this lovely house completing this picturesque scene.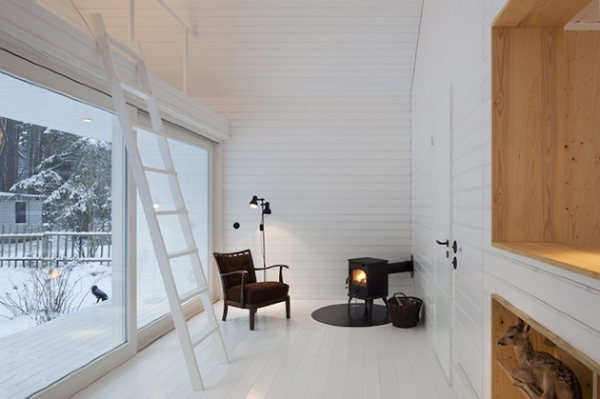 The inside of this forest cottage is positively stunning. Even with a bright white interior, it still maintains its coziness. In this space, a black fireplace sits in the corner. Near the fireplace, a plush chair occupies the space, adding a bit of elegance to the home.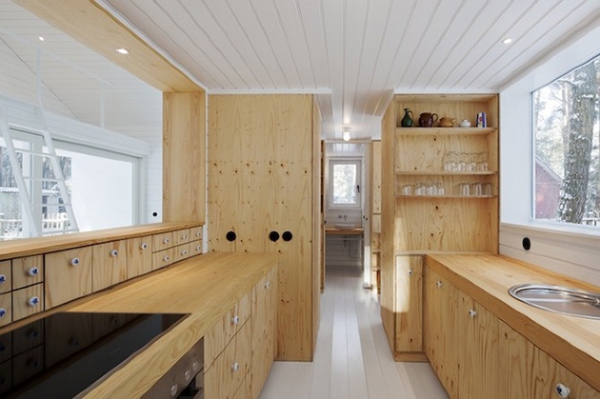 The kitchen has a beautiful wooden design. A window allows natural light into the area, and the wooden countertops and cabinets warm the space. It has open shelving, simple lighting, and views into the rest of the home. We love the different cabinet sizes, they bring a bit more personality to this lovable cottage.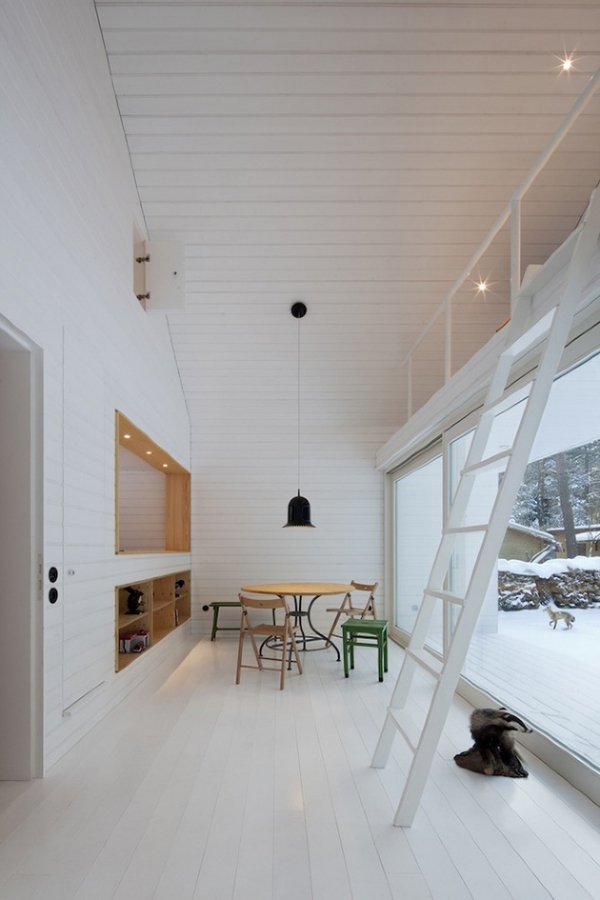 The dining room is our favorite space in this forest cottage. A wooden table is surrounded by wooden chairs, a green stool, and a bench. We adore the black ceiling light, it frames the space perfectly and it's magnificently designed. Off to the side, built in shelving provides additional storage for this amazing home.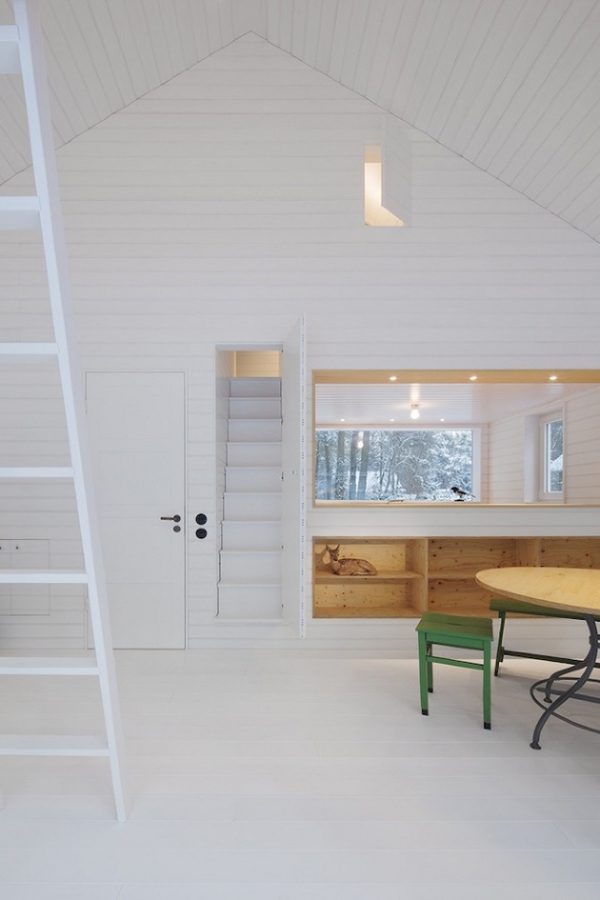 Slender steps and a ladder lead up to the loft space, and an adorable rectangular opening is placed near the ceiling: beautiful and charming.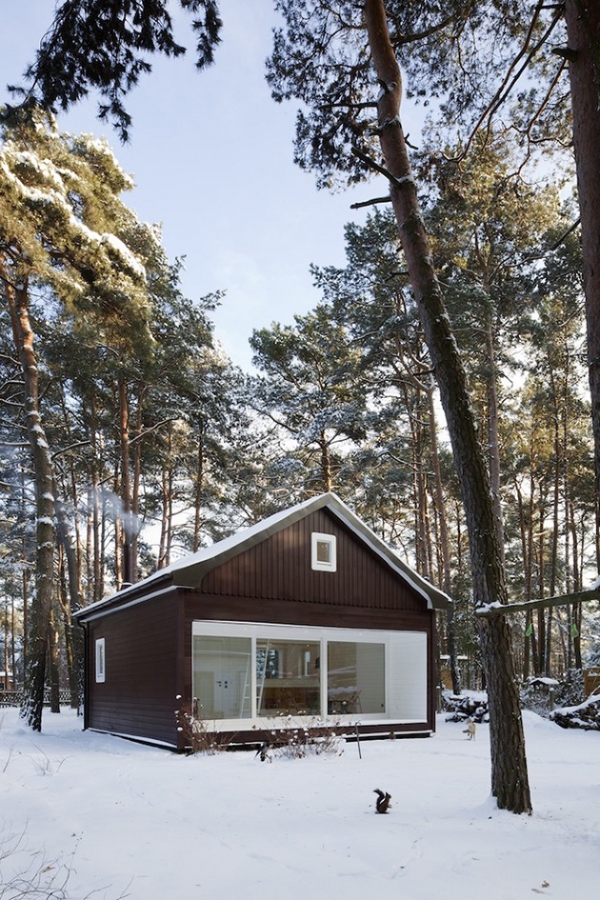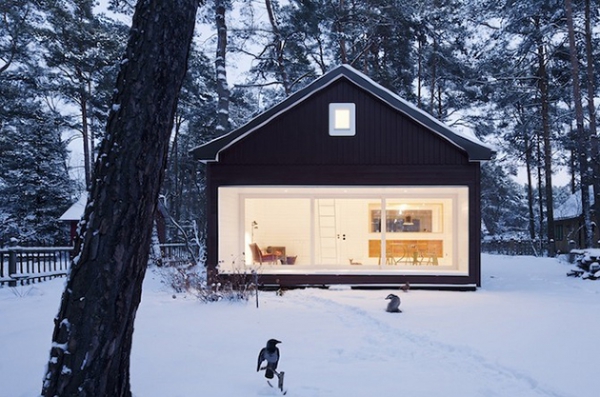 Images found on Small House Bliss