The broad, sweeping vistas of Mt. Rainer inspire an open, fluid architecture that breathes freely within its context. This eclectic lakeside residence, spread over near 3000 square feet, is located near Seattle and was originally designed by architect Theodore Bower in the 1970s. Its recent renovation populates its timeless spaces with modern flair and eclectic charm to create an impressive home among picturesque surroundings.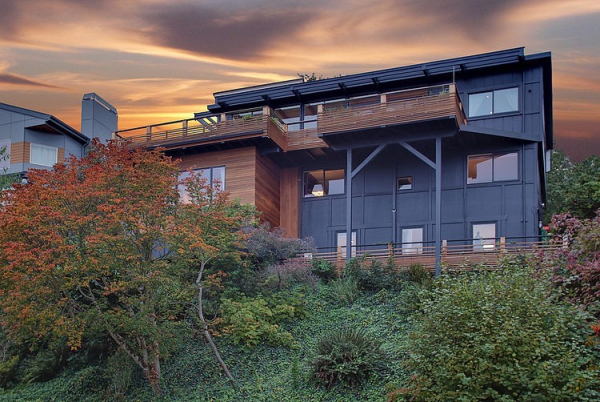 The three bedroom house is oriented to fully benefit from the views and scenery it looks out onto. Spread over two floors, it employs an open-planned layout, seamless transitions and ample full height windows to enable the natural light and splendor to permeate through its entire space.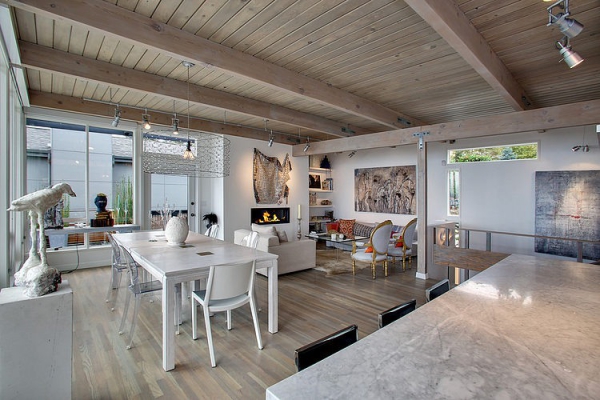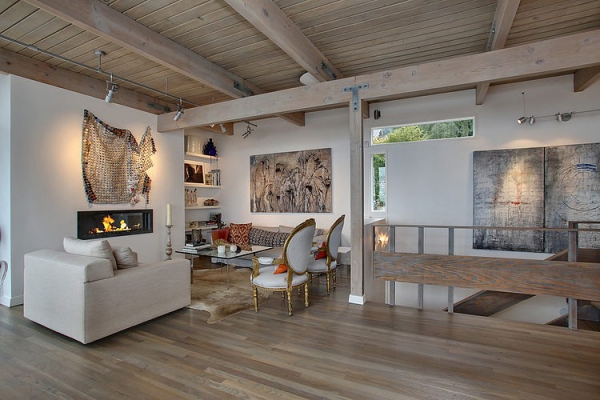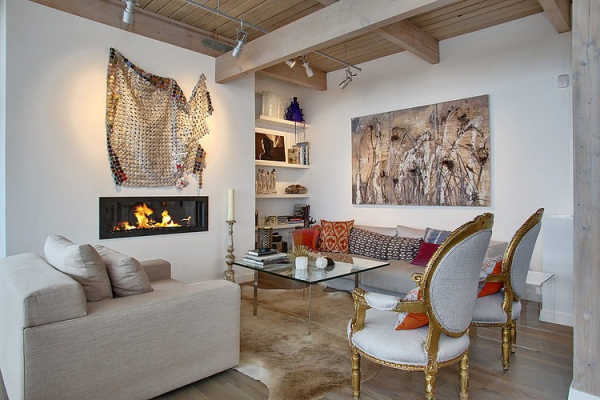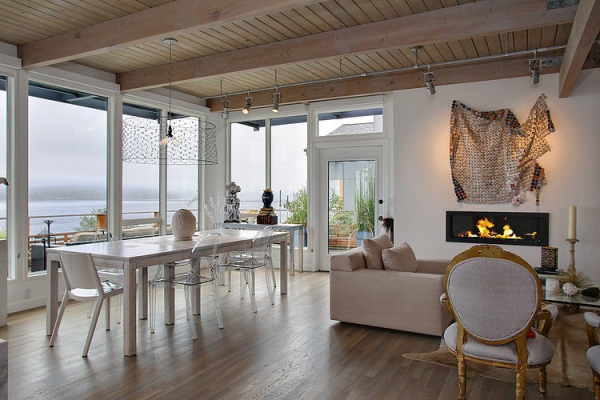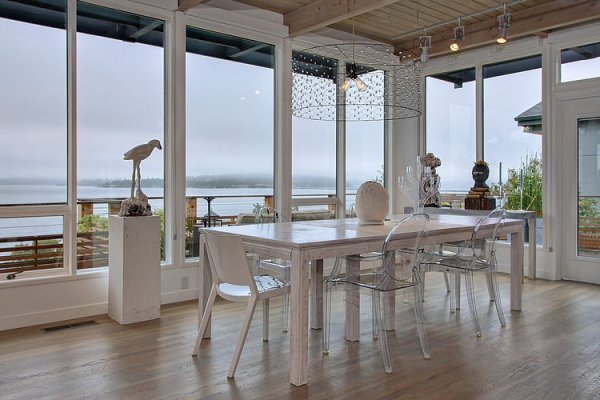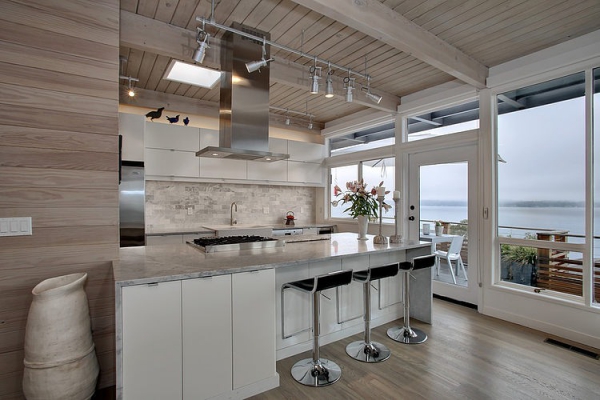 The decor is predominantly light and muted in color but experiments freely with rich textures, fabrics and materials to create indulgent, welcoming spaces that draw the visitor into this lakeside residence.
Exquisite artwork and delicate accessories add intense vibrancy to the interiors without cluttering them up. The strokes of color get bolder in more private spaces such as the study where the decor literally enfolds the occupant in its finish and function.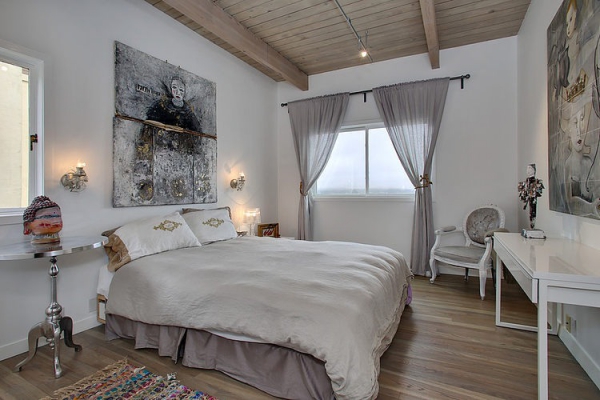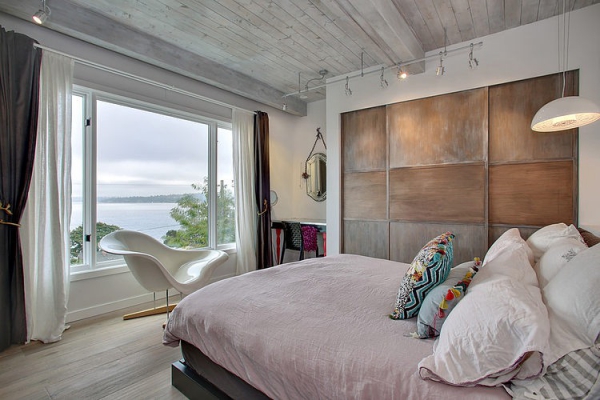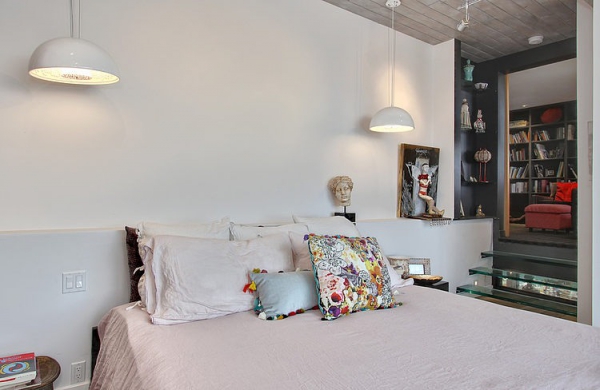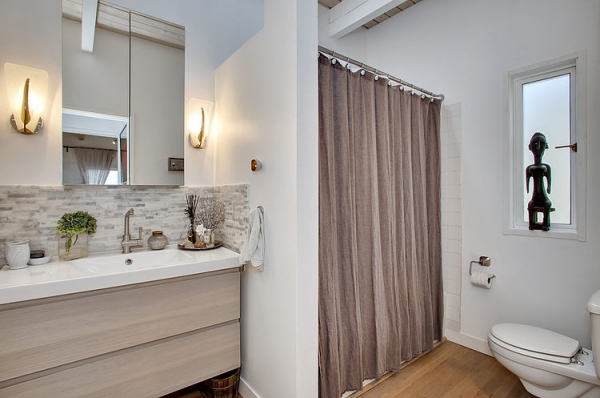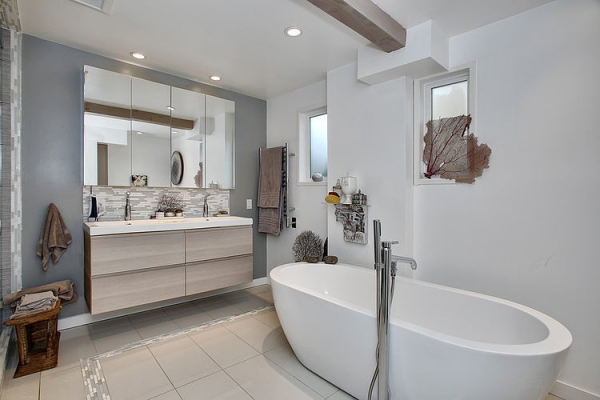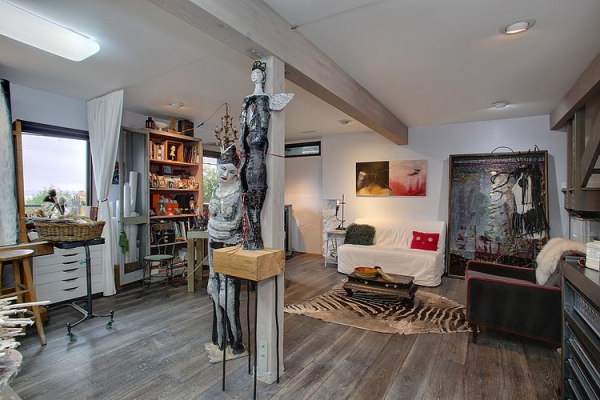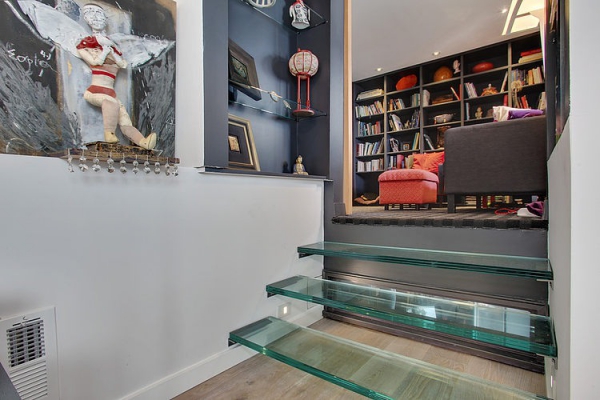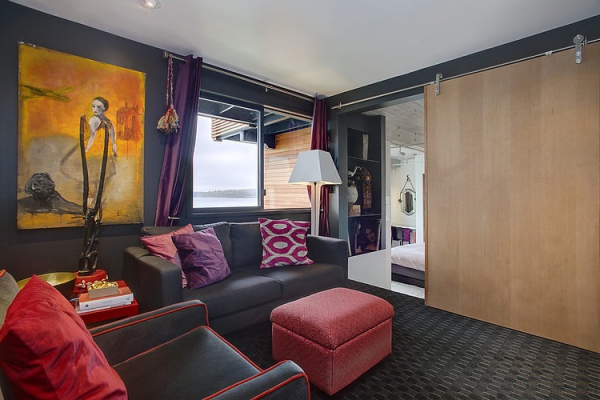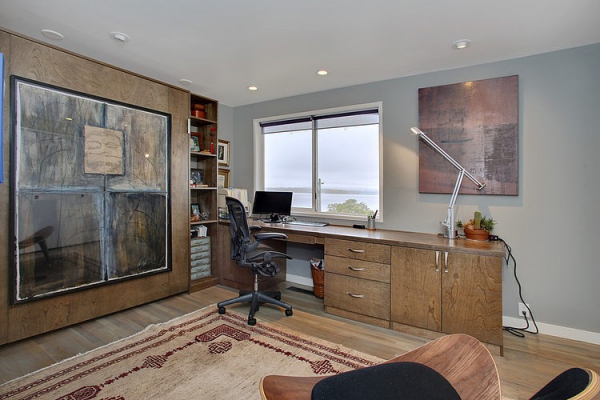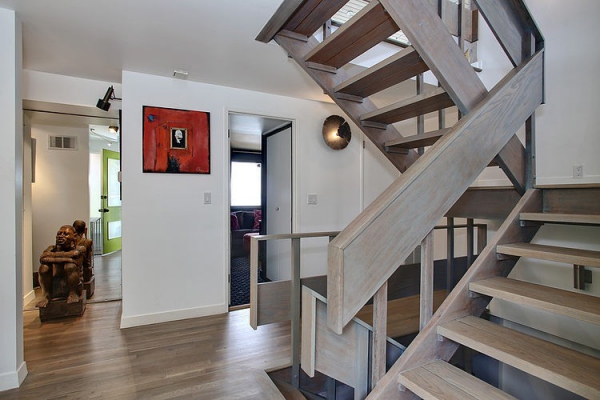 The outdoor deck is generously spaced and offers an opportunity for a closer connection with nature's grandeur.
Sensible design and skillful molding of an indulgent tactile experience set this design apart. The lush and attractive spaces of this eclectic lakeside residence pay homage to its surroundings while celebrating human endeavor in utter tranquility.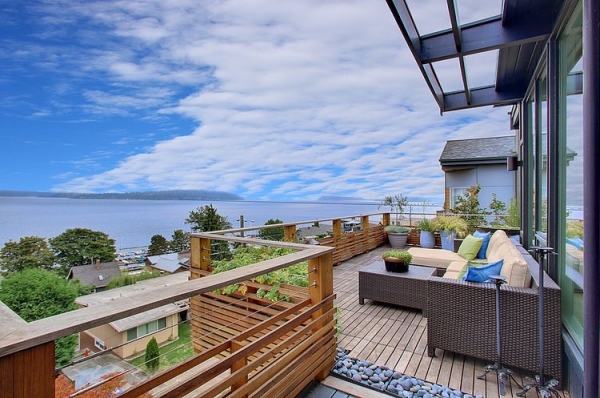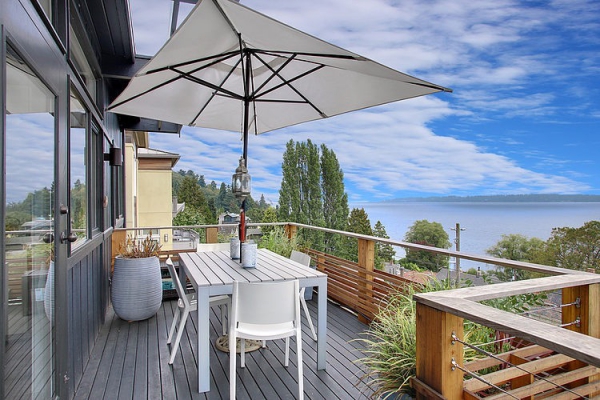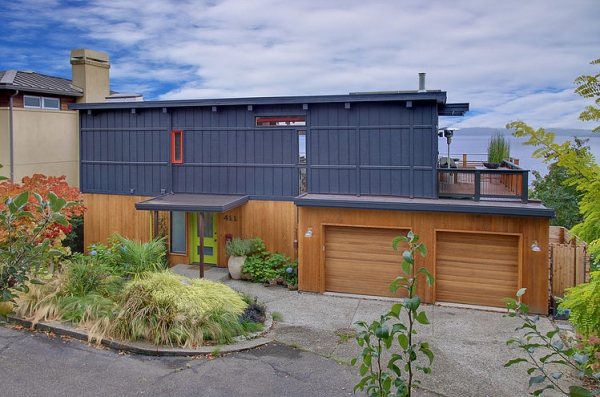 Photos: Soundview Photography