Canadian firm Fox Design Studio unravels the hidden grace of the seemingly masculine in their inspiring designs for this country lodge interior. Envisioned as a contemporary take on the traditions and luxury of a large British Columbian home, the projects explores a delicate play of colors and a rich, sensual materiality to bring the spaces to life.
Natural light and a penchant for detail ensure no frame here goes unattended, bringing out the individuality and functional promise of each space within the largely open plan.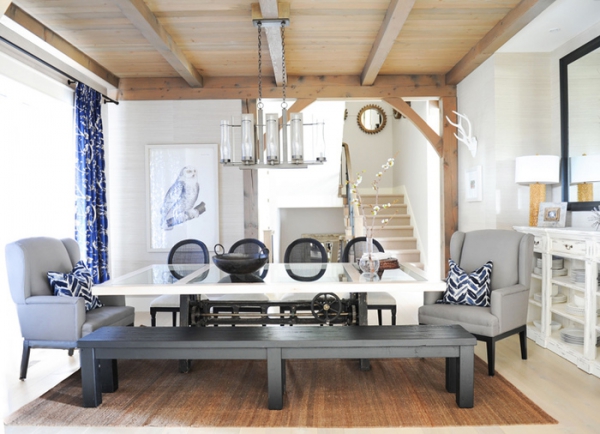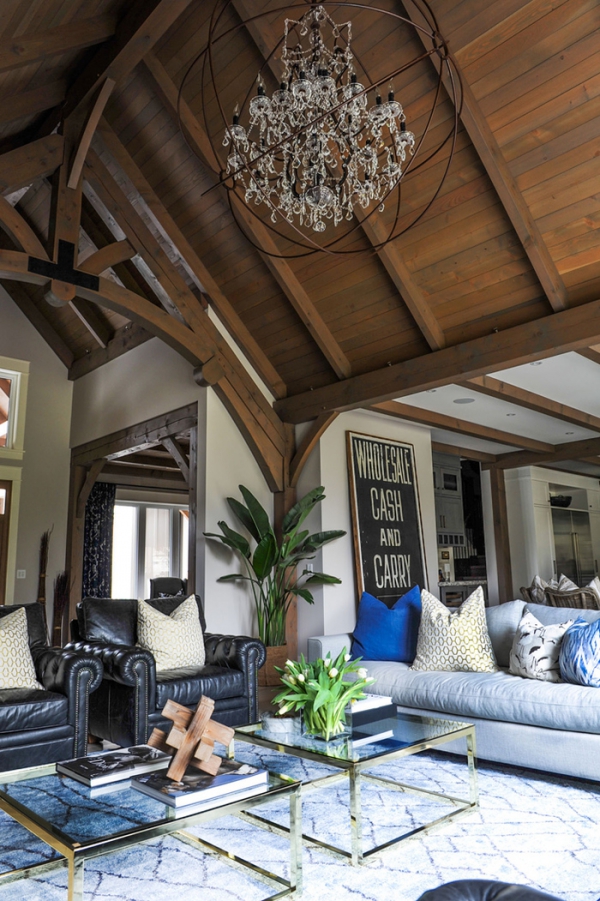 Built to entertain, the generous spaces and broad strokes create a perfect setting for social gatherings – big and small. Whites and greys lead the color palette, perfectly complementing the bare textures and flavors of a host of organic materials, surfaces, elements and finishes; the lightness of color here is perfectly in tune with the temporal essence of wood, cane and a host of natural materials – solid yet ever so lightly. To add a further twist to the scheme, deep hues of blue and indigo and pops of gold are introduced into the interiors, adding a delectable sensuality that exudes style and indulgence.
From head to foot, this country lodge interior is at once time tested and yet utterly refreshing – a glorious cocktail of influence, inspiration and originality.