This adorable converted warehouse is located in Melbourne.
The kitchen has phenomenal hardwoods and high ceilings. Concrete and brick frame the large window, adding interest to the design. Distressed white cabinets and open shelving provide storage, and a unique white island with a fantastic countertop separates the cooking area from the eating area. The lighting frames the entire kitchen and amplifies the industrial feel of this converted warehouse. A white and wooden table sits on the beautiful hardwoods. We love the chairs surrounding the table, especially the green and red one, it brings a bit more color to this alluring design.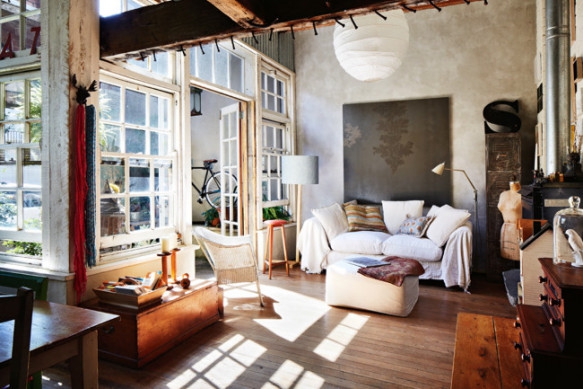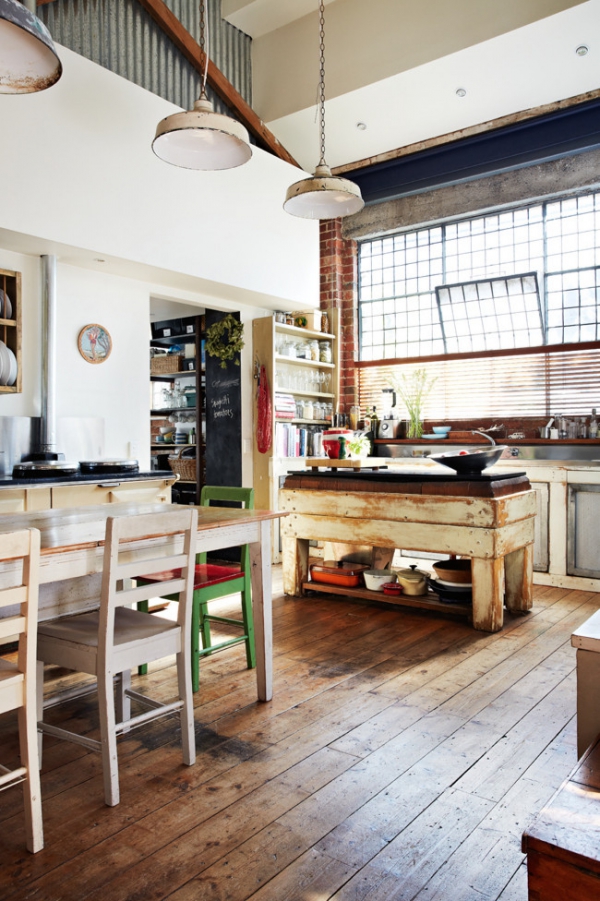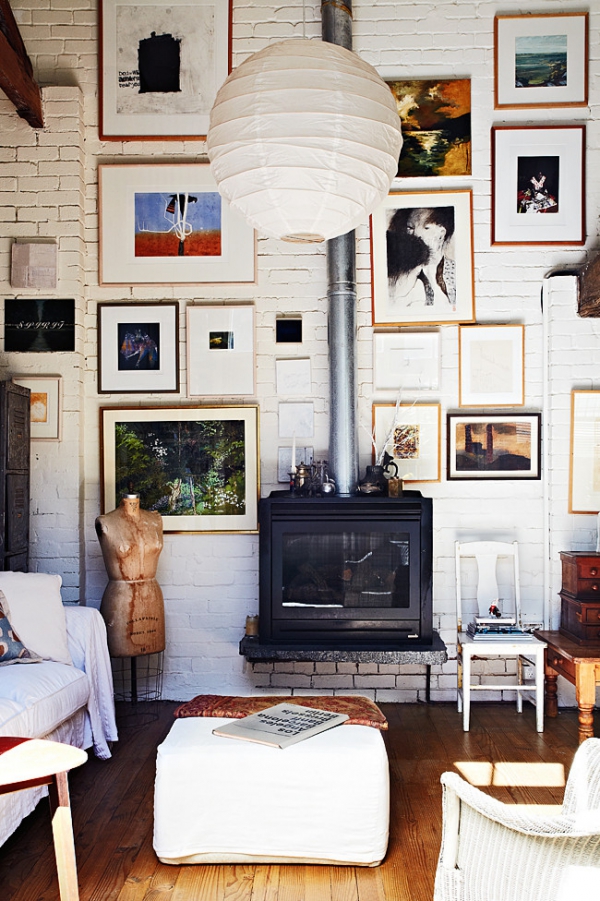 The hardwoods become a bit more sleek in this seating area. Outstanding artwork and photographs fill the white brick wall, wonderfully decorating the space. The black fireplace is raised off of the floor, contrasting the white brick wall. Comfy sofas, beautiful chairs, fantastic tables, and an ottoman create the seating area. The ottoman used as a table is delightful, it adds a bit more coziness to the design. A paper lantern hangs from the ceiling, adding the finishing touch to this inviting space.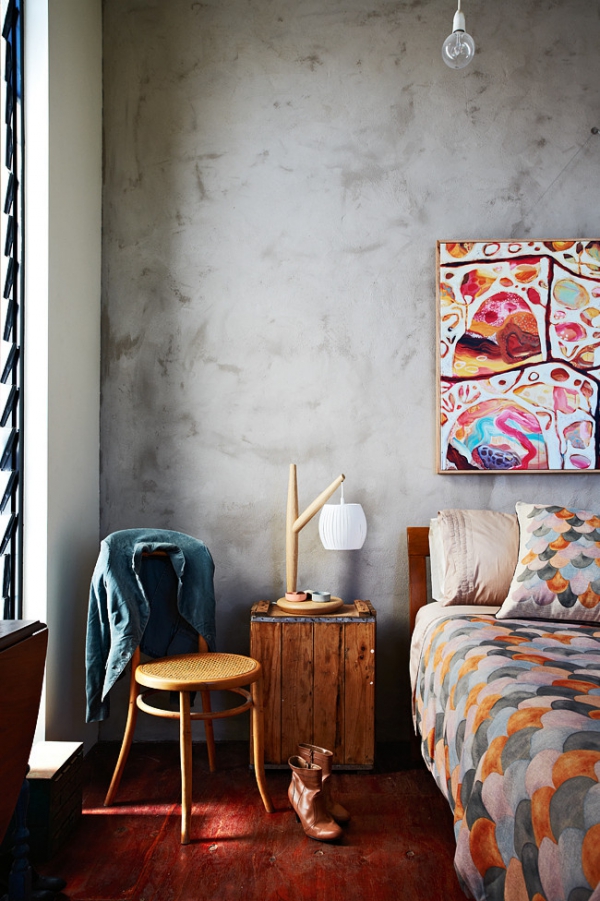 We are in love with the bedroom in this converted warehouse. The outstanding concrete wall is a wonderful backdrop for the gorgeous room. A bright and cheerful artwork is placed above the bed. We love the colors on the bed, they are a bit more muted, allowing the colors of the artwork to pop up. The hardwoods bring a red tint to the design, and the wooden side table and the lamp are gorgeous, bringing even more beauty to this charming bedroom.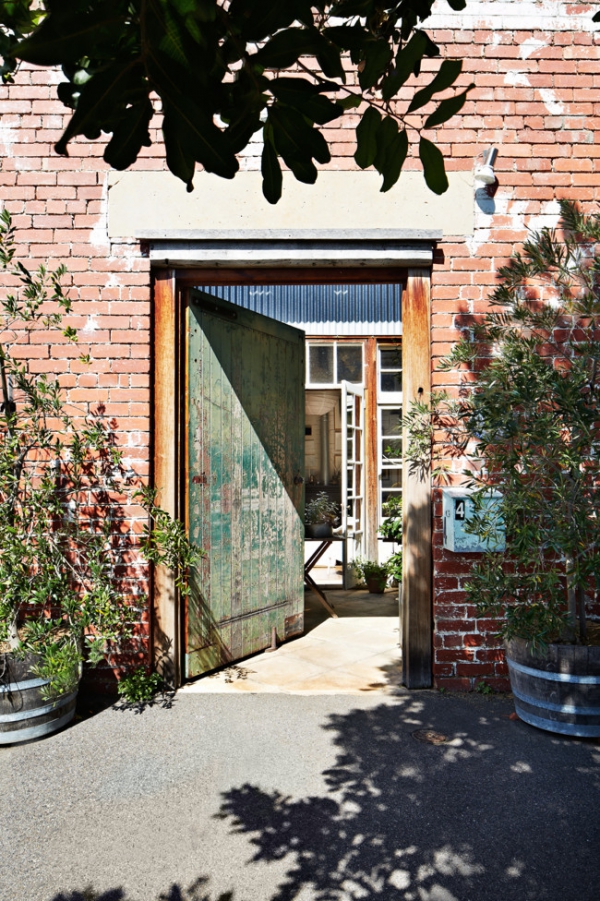 Photos by Armelle Habid found here