The stunning simplicity and elegance of line, form and finish of this private holiday home in Tyros, Greece is sure to leave you just as speechless as the infinite seascapes before it. Architects Valia Foufa and Panagiotis Papassotiriou take a minimalist approach to design, allowing the contours and conversations of the site to sculpt out the architectural silhouettes, movement and experience of this contemporary villa. Effortlessly finding its place amid steep slopes, sitting lightly between earth and sky, Villa Melana elevates from a mere container of functions to a three dimensional romance with the spirit and possibilities of this site.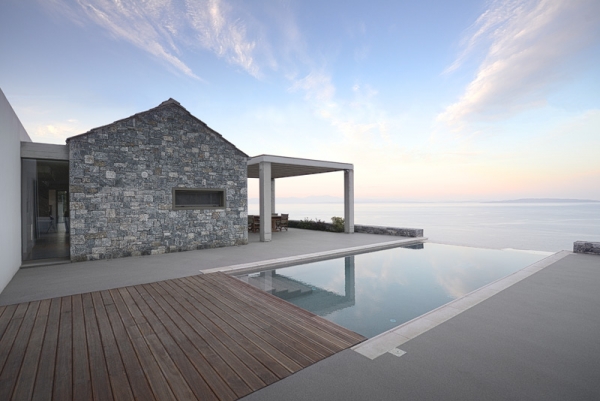 The building is positioned on the only natural plateau in the site, allowing for a modern architectural intervention without disturbing it. Working with the constraints and potential on offer rather than trying to re-carve these out, the architects design in a silent reverence for the work of nature. This reverence is further observed in the interface between built and unbuilt, where clean volumes are gracefully opened up to the views on offer without making any deliberate gestures. The resulting form and experience therefore come through as a natural extension of the place and its character.
Further, this contemporary villa is articulated in a linear footprint, staggered and divided into three distinct volumes. The dominant of these is placed centrally and houses the social core of the home. Its Arcadian stone cladding, mounted on concrete frame with brick infill, draws the unit into an earthy vibe and grounds the entire scheme. White, minimalist boxes flank this volume on either end, lightly floating upon the land and the horizon before it, and bringing a more contemporary vibe to this design.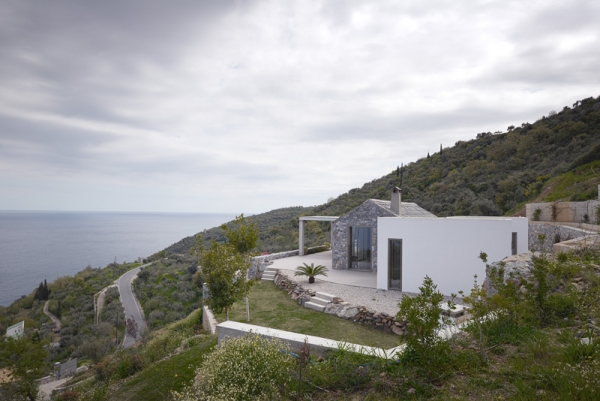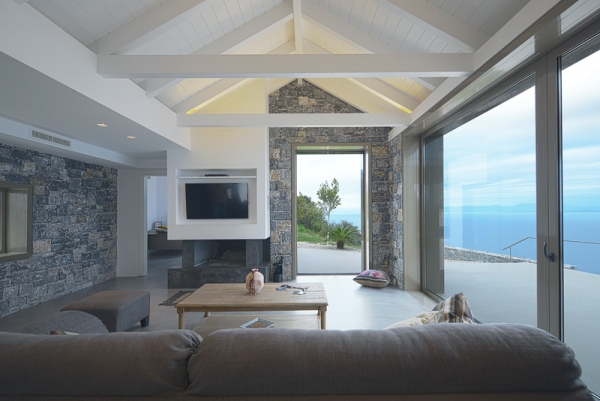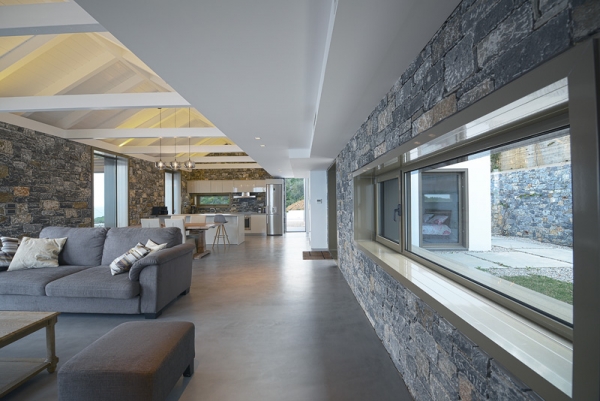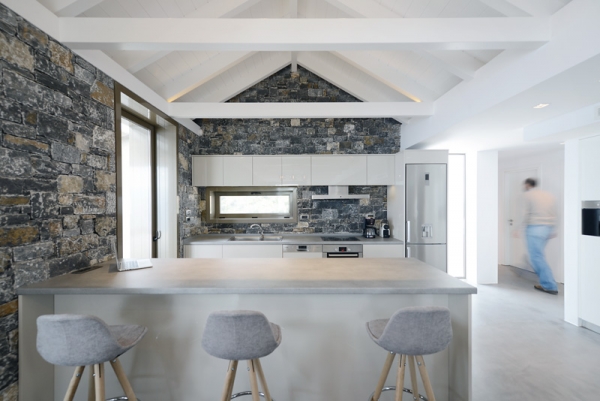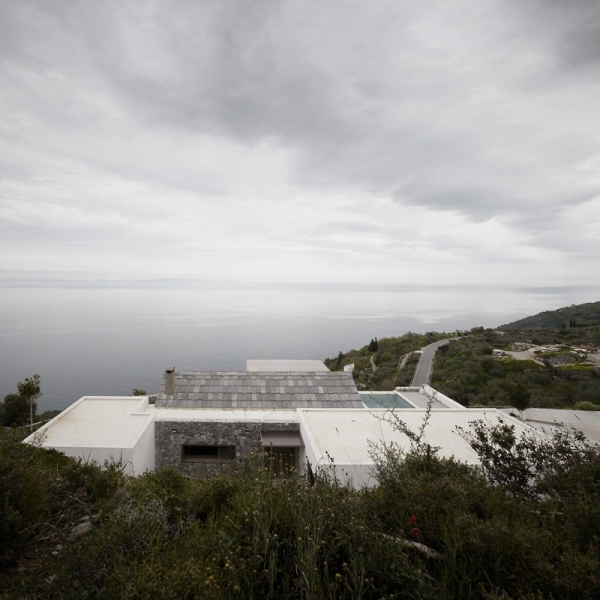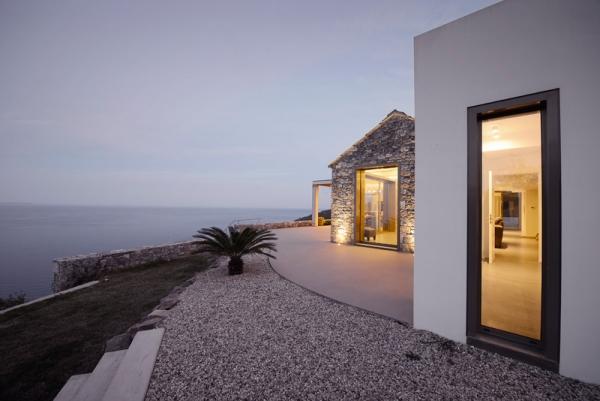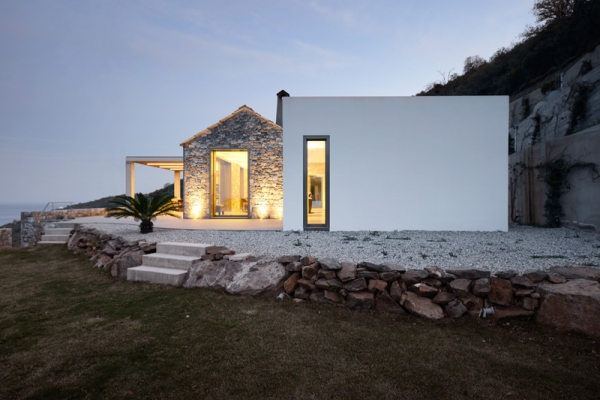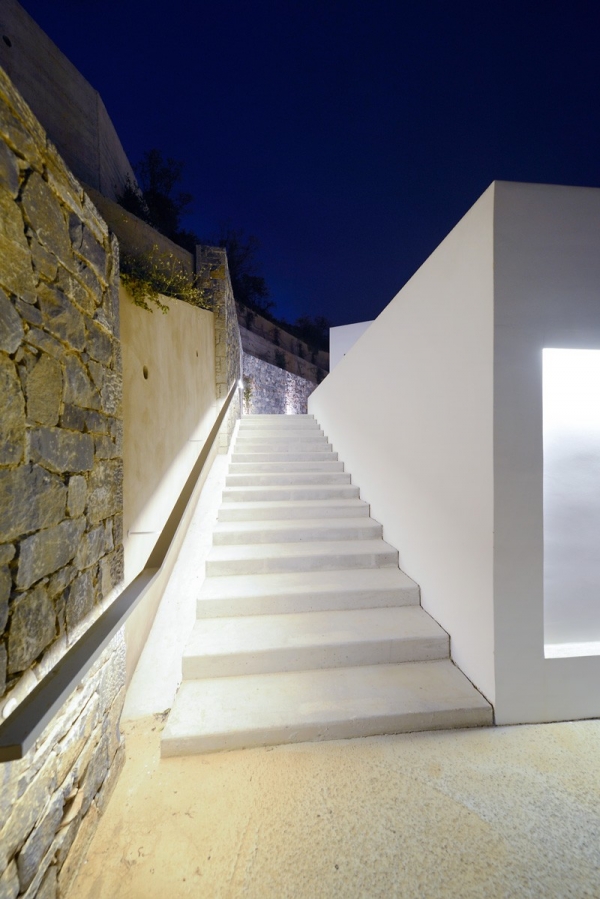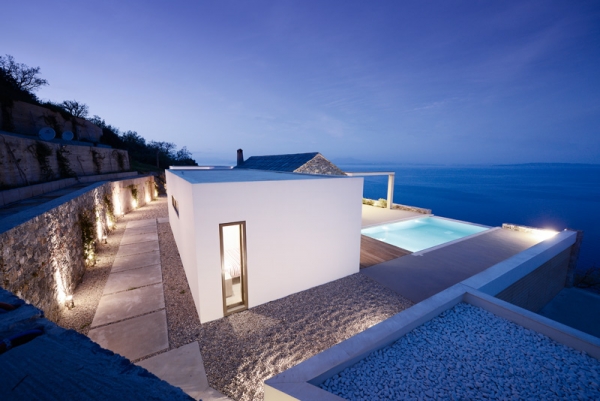 Photography by Pygmalion Karatzas