Who knew wood could be so stylish and comfy? Sure, when you think of a comfy cabin in the woods you probably do have a mostly wooden house come to mind, but does it look anything like this? We do love that the outside of it has maintained that more classic look of a log cabin, while the inside is very modern and elegant even.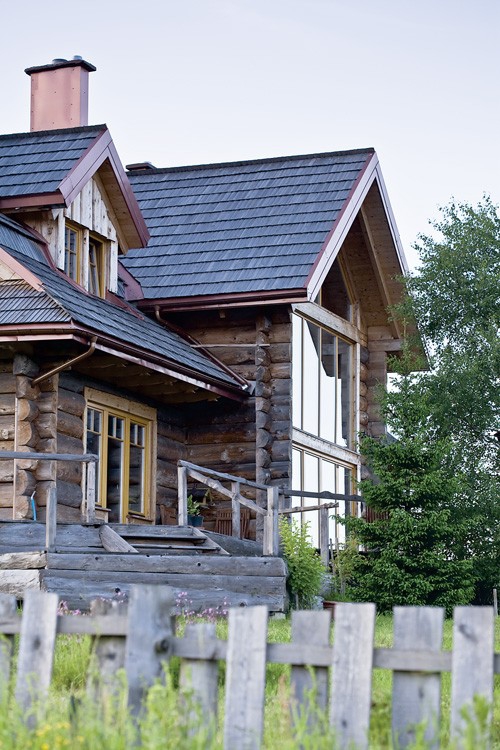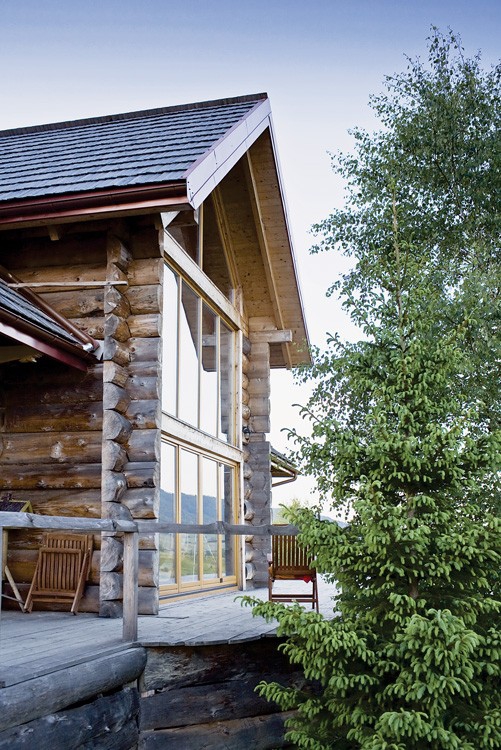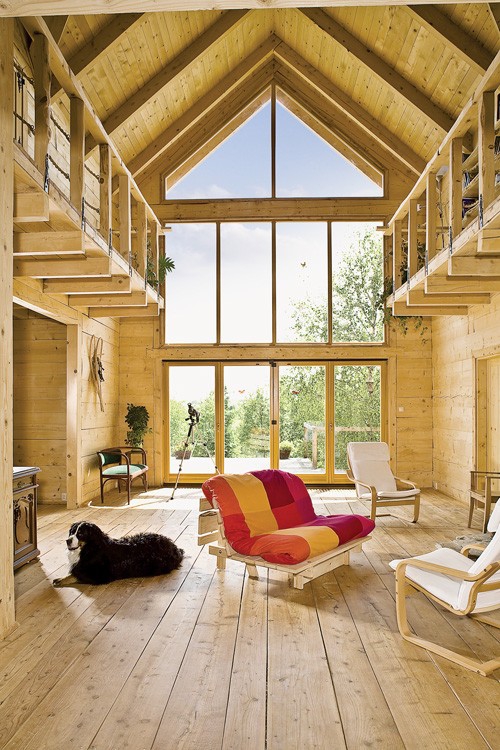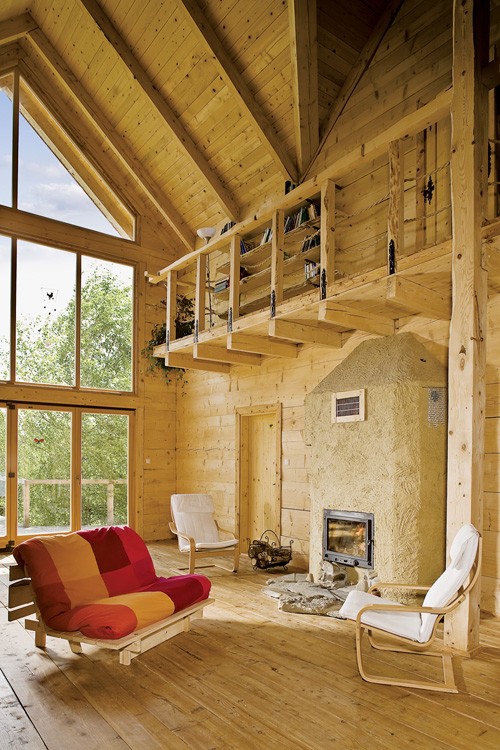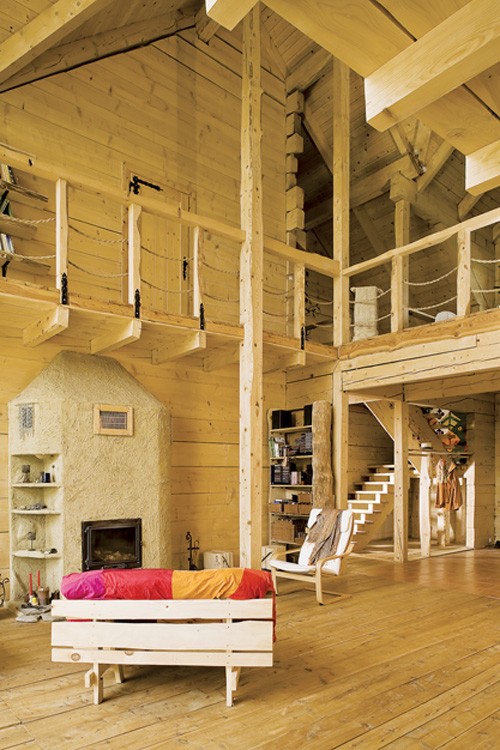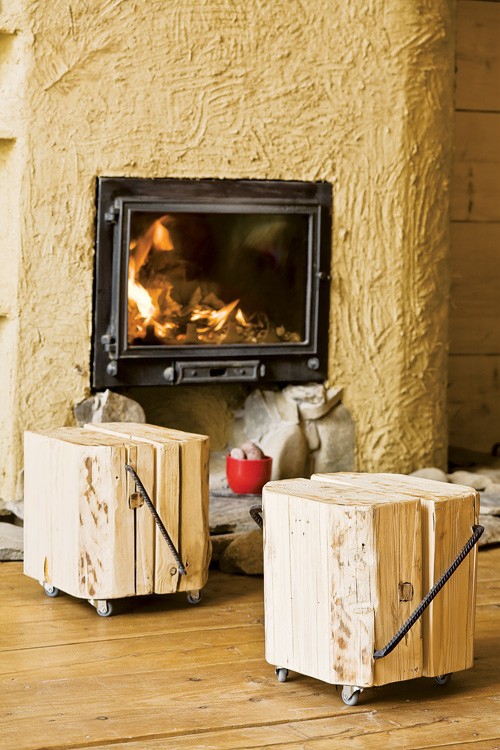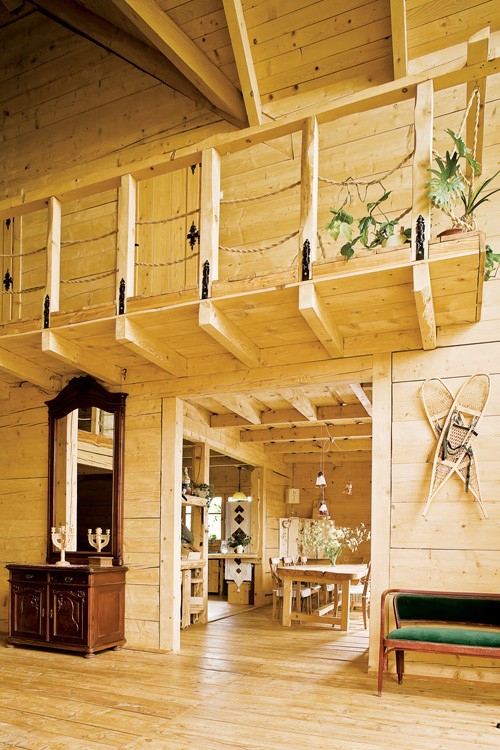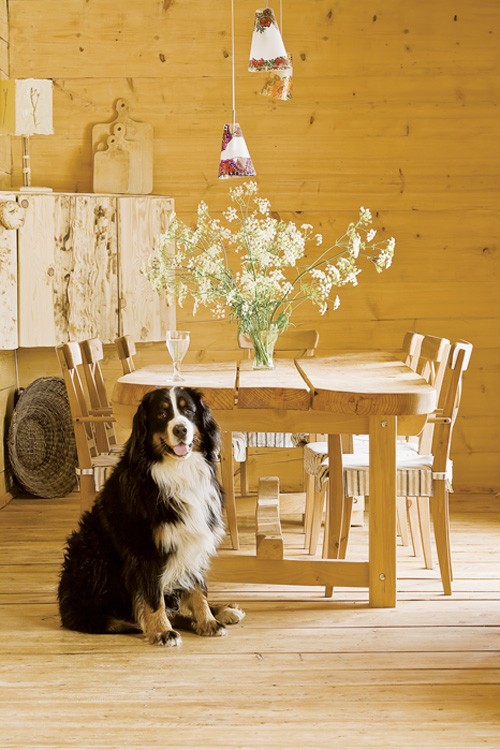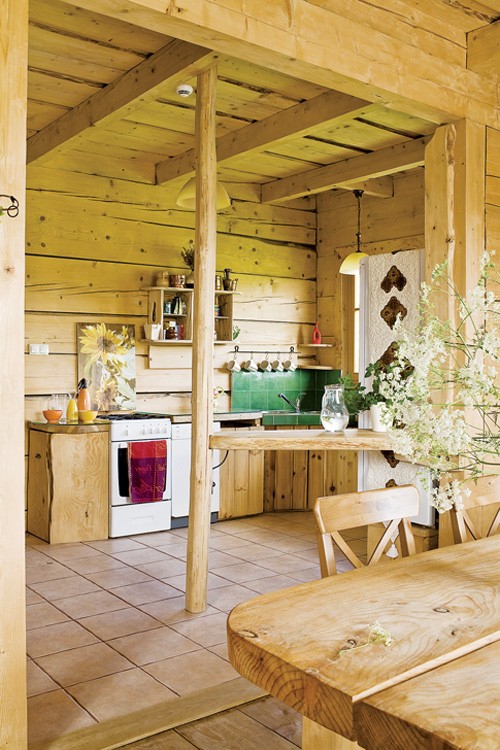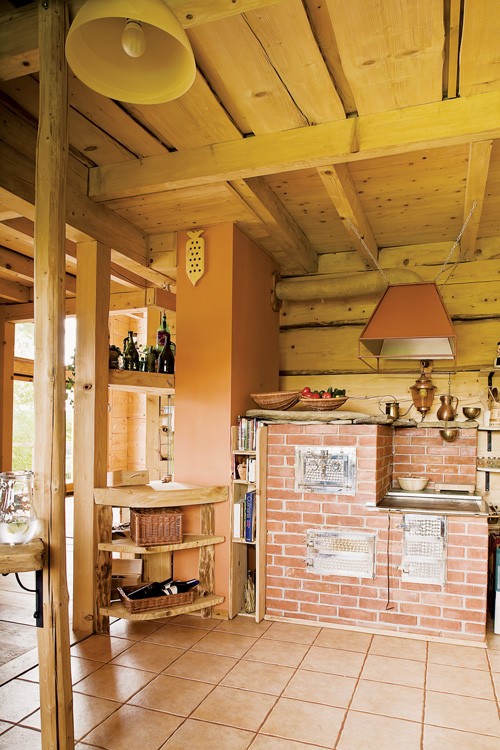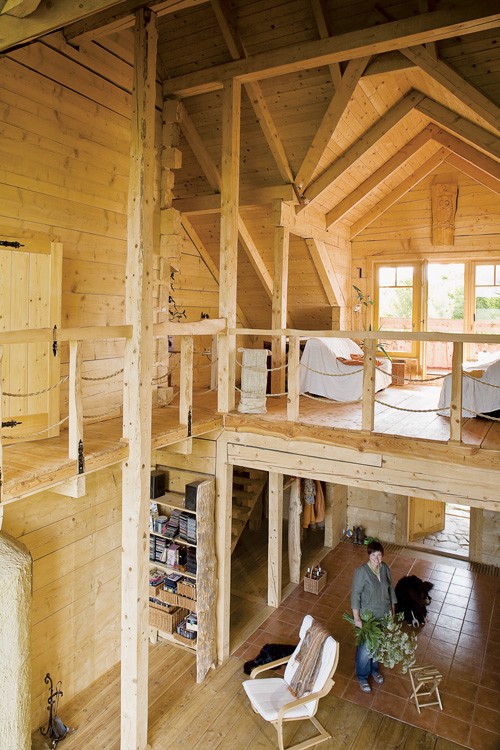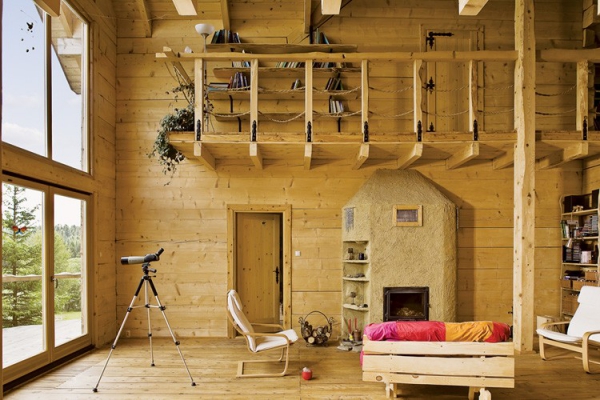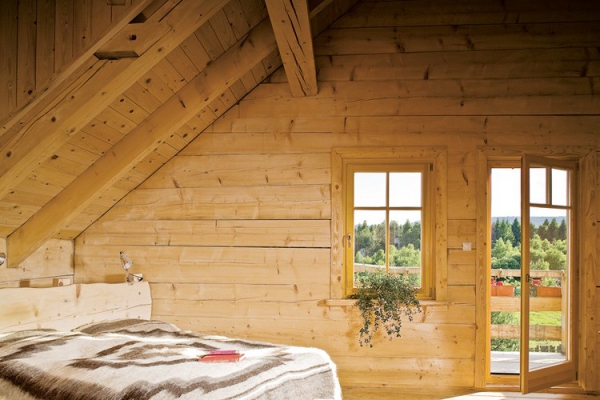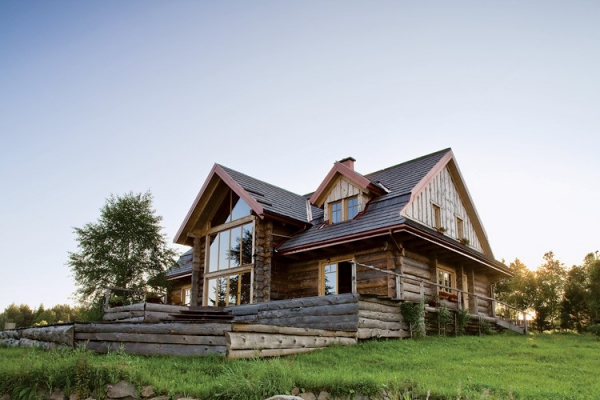 Images found here
The use of tile and brick are excellent contrasts against the otherwise totally wooden house; it breaks things up very nicely and helps create a good amount of dimension. However, in terms of dimension the floor plan on its own still creates much space and creates a multifaceted look.
The way that the wooden house has been minimally decorated just adds to the overall feel of the home. It's very simple, inviting, and warm. We will say, the pieces they have used are what pulls together the elegant look we had mentioned. We especially like the florals and hints of brighter colors in some of the accenting decor—these are both always such good touches.
As far as wooden houses go, this is probably one of the most refined one's we've seen—spending a weekend in the wilderness here would certainly be welcomed.