This luxury property is located in Beverly Hills, California. It's designed by Whipple Russell Architects and it's absolutely awesome!
We adore the beautiful gardens surrounding the house. Complementary colors, green and red, encircle the home, creating layers and layers of lively greenery. The curves add a significant amount of interest, separating this opulent space from the neighboring homes.
The actual house is white, dark brown, and a fabulous neutral color. The use of wood and the texture of the stone add a magnificent earthy element to this gorgeous architecture. Two water channels, an infinity pool, and amazing outdoor spaces complete the exterior of this huge home.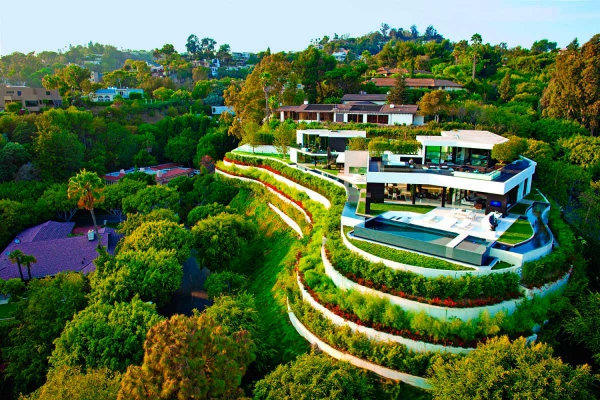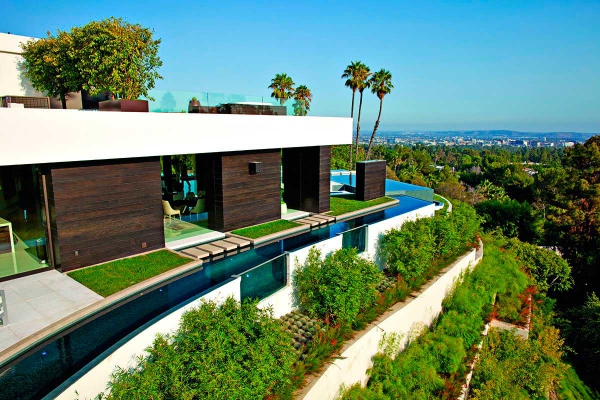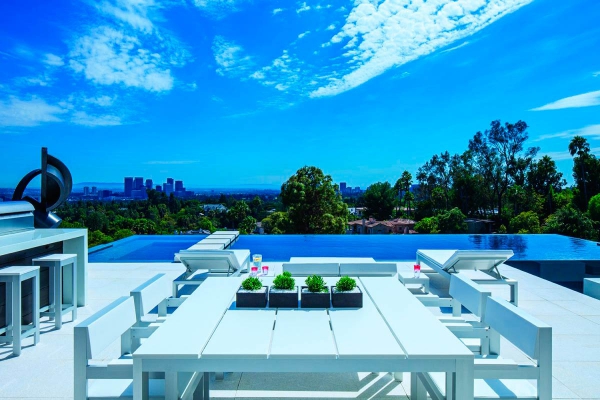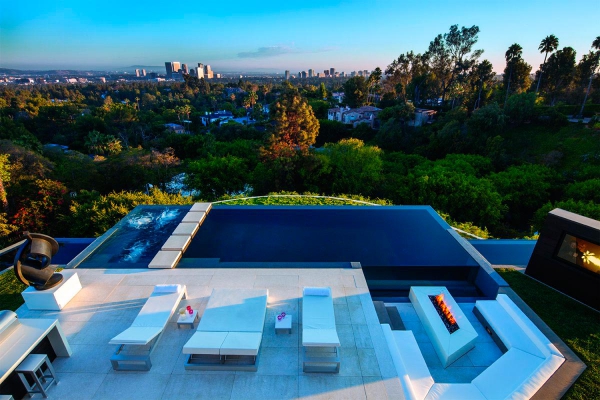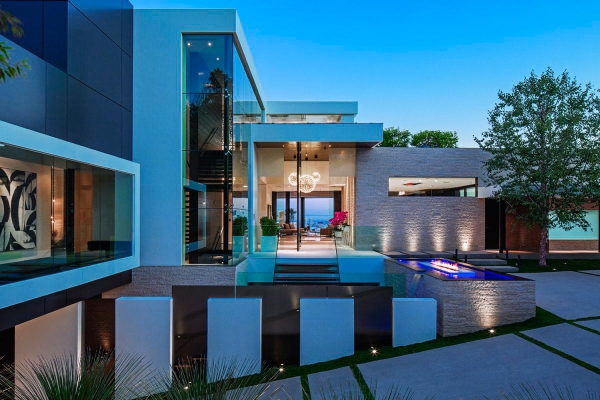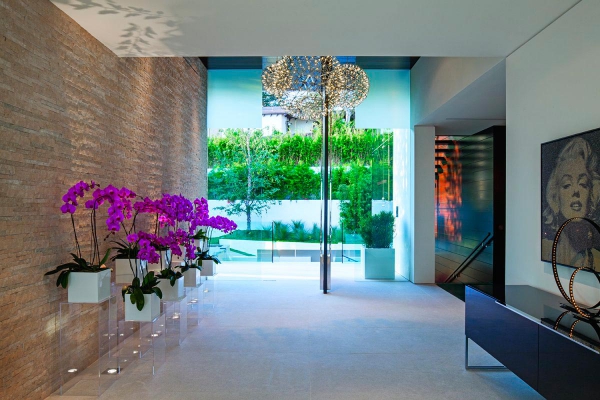 The relationship between the dark wood and the white is phenomenal. A fireplace creates a cozy atmosphere and a large sofa provides a polished seating area. The indoor/outdoor experience is out of this world, and we love the white sculpture on the coffee table.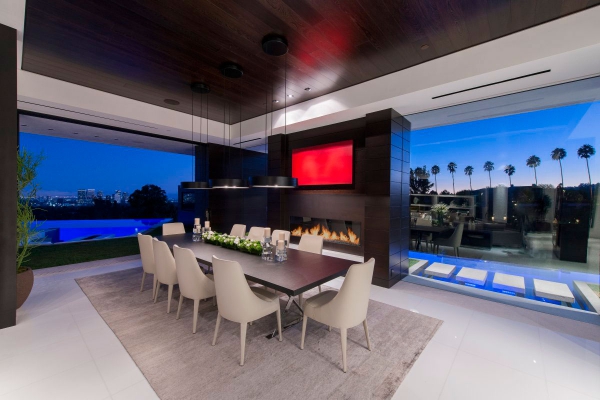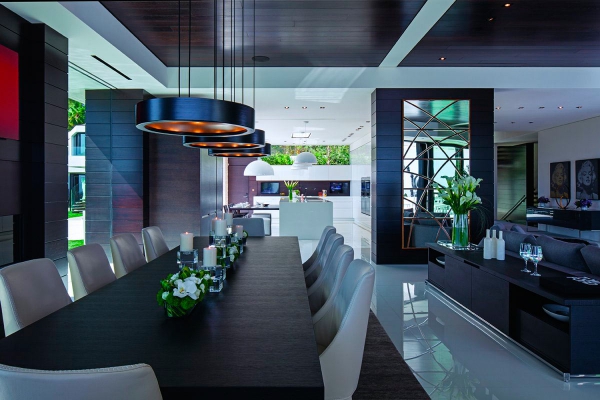 The dining room in this luxury property is sleek, simple, and spacious, allowing the stunning surroundings and fabulous views to take center stage. We love the way plants and flowers are used in this home, not only do they add a bit of liveliness, but they ground the resplendent design.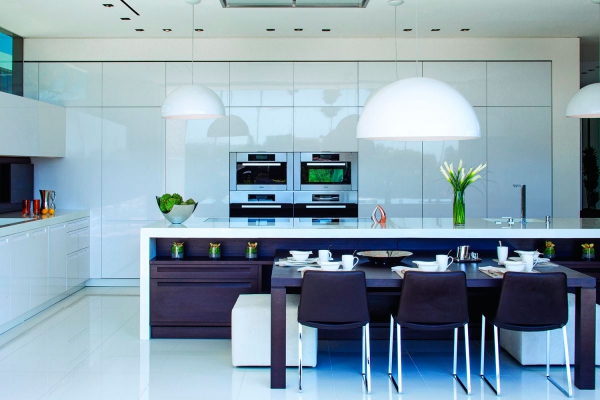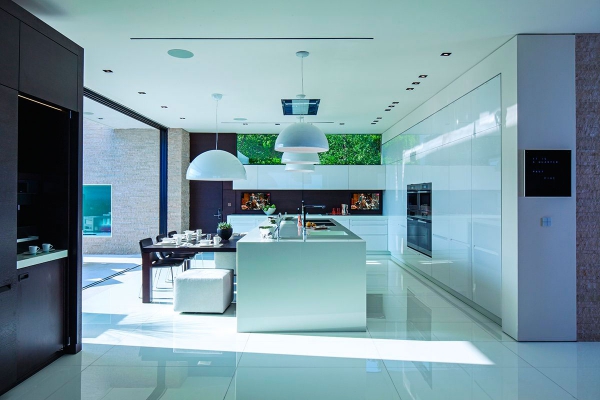 The eat-in kitchen is absolutely fabulous. In our humble opinion, it's the very definition of "modern elegance." Modern white cabinets and dark wooden cabinets come together to create a beautiful contrast, and a fantastic eating area sits near the island.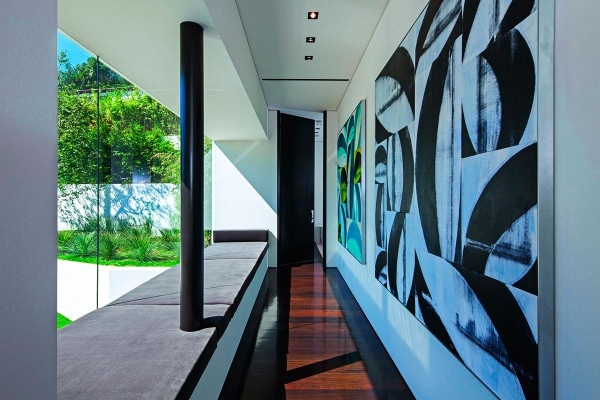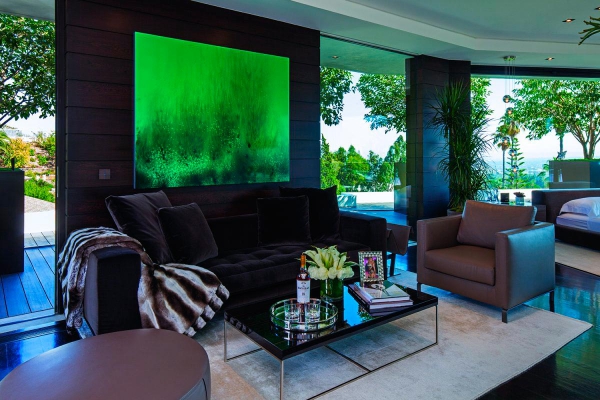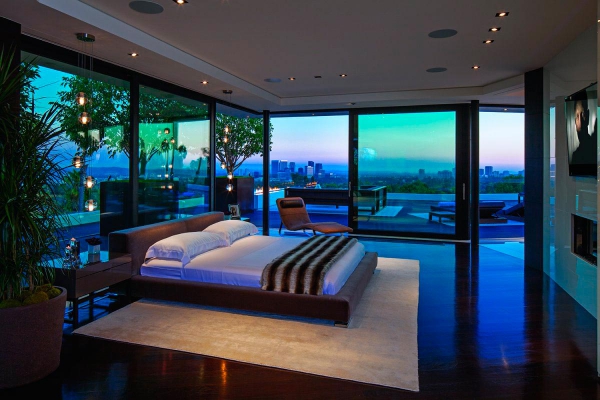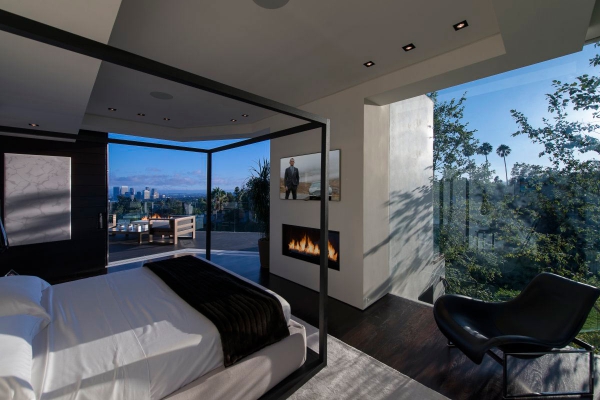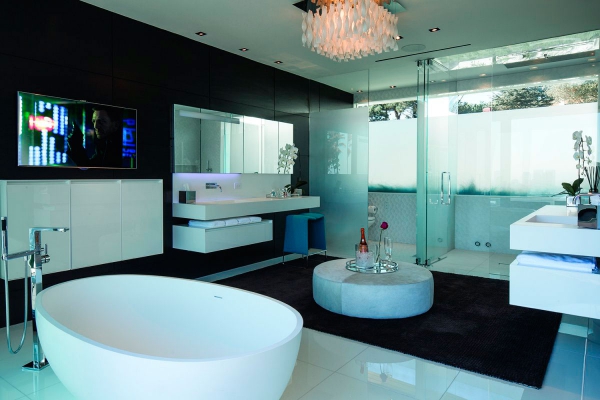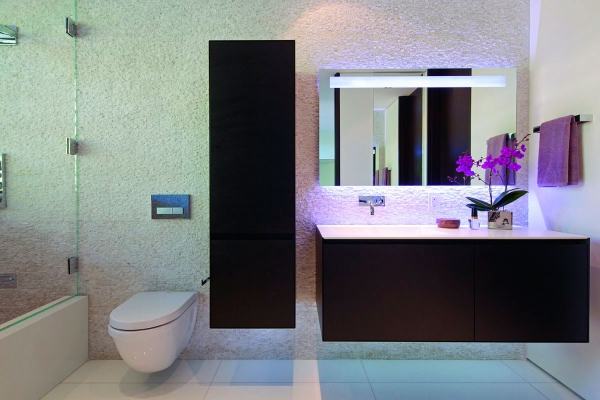 Photos: William MacCollum