Inspired by the Zen Koen 'Nansen's Flowers', Japanese design conglomerate TeamLab translate the essence of the tale into an enchanting spatial installation – the Floating Flower Garden. The ultra-technologist group blur the boundaries between architecture, CG animation and user interface engineering – to name a few – to arrive at new expressions, definitions and experiences on a three dimensional canvas. The result – a suspended garden that doesn't just entice you in, but morphs and moves with you through its length and breadth.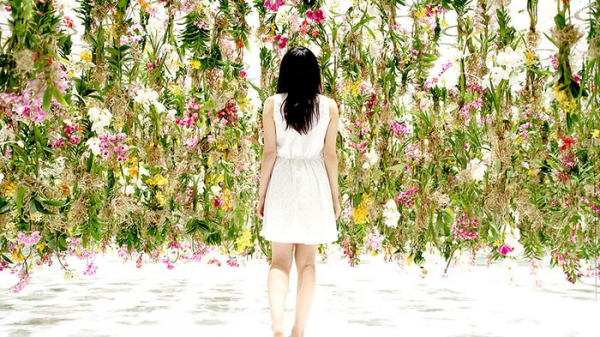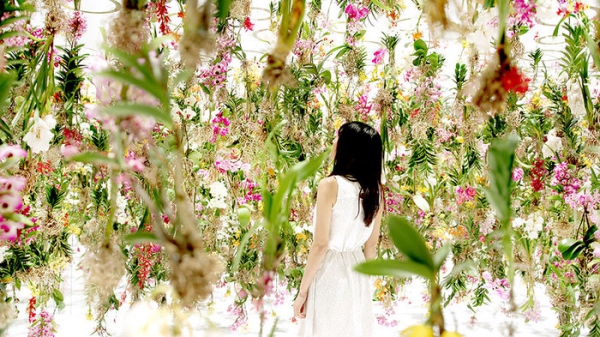 The installation turns the conventional garden upside down -literally- comprising of 2,300 suspended living flowers. As if hanging from the heavens above, these flowers occupy a seemingly endless white volume that offers an architectural canvas to the art of this installation and its experience. As the visitor walks through this suspended garden, the flowers draw upwards and lower themselves so as to engulf the visitor into them.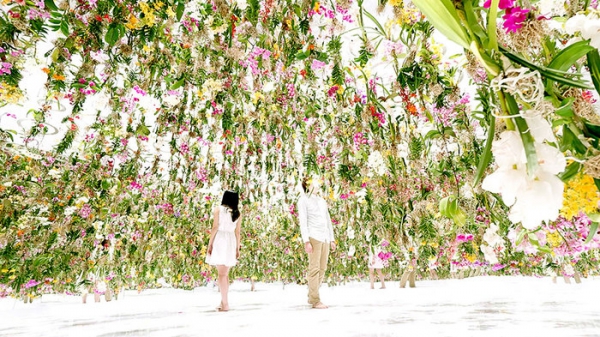 A constant sphere is maintained around the visitor, offering him/her space to view and review, interact and reflect with the garden. This sphere grows in size if there are more than one visitors moving together through the installation. Bringing the garden and visitor into a spatial and experiential unity, the Floating Flower Garden invites new conversations with the organic.