This adorable house is located on the Swedish coast near Gothenburg, Sweden (to walk around the neighborhood on Google Street View go to the end of the article). Built on only 145sq.m, it represents a perfect family home and an ideal relaxation spot at the same time.
The ground floor is designed on two levels. On the lower level there is a large kitchen, a dining table and a study, while the upper one hosts the living room. On the second floor you can find two spacious bedrooms and a bathroom, all in white. Typical for all premises are the huge panoramic windows, revealing a spectacular sea view.
The exterior of the house is as fascinating as the interior. You can enjoy another dining table on the cozy porch, a barbeque corner in the backyard, and a beautiful swimming pool with four sun-beds. Isn't this the loveliest house ever?!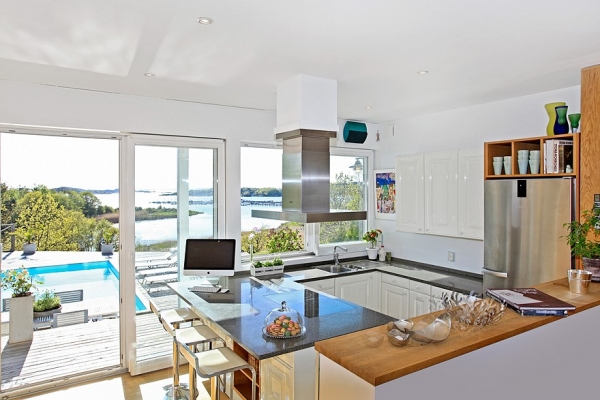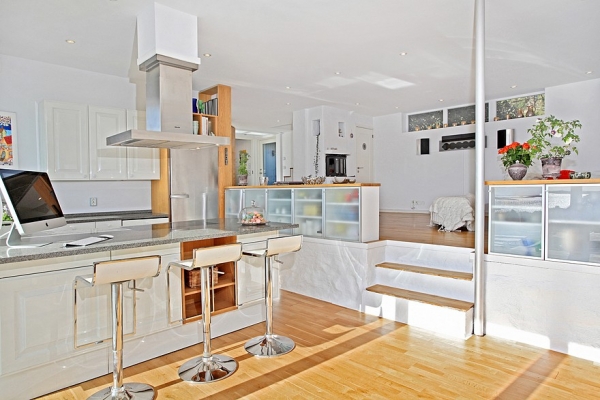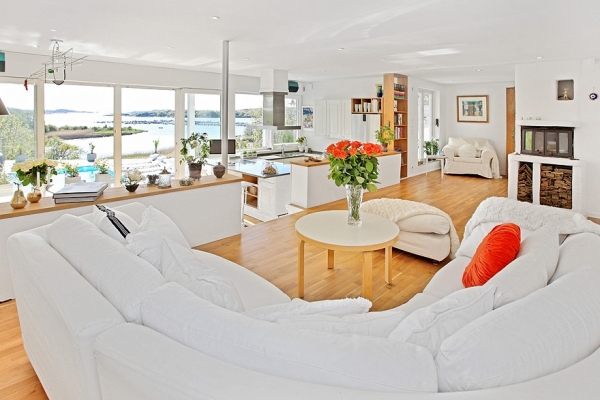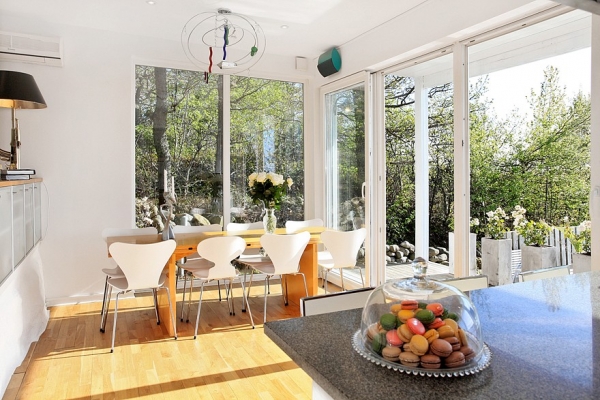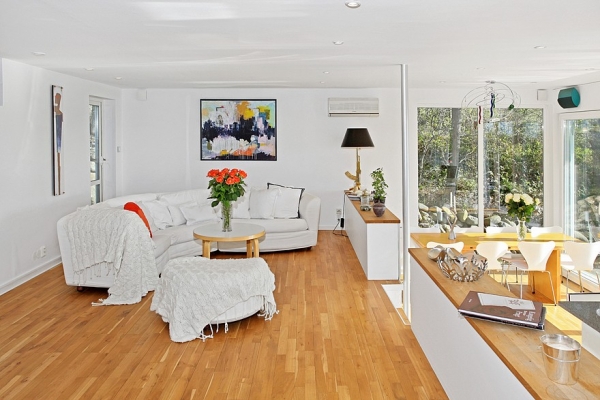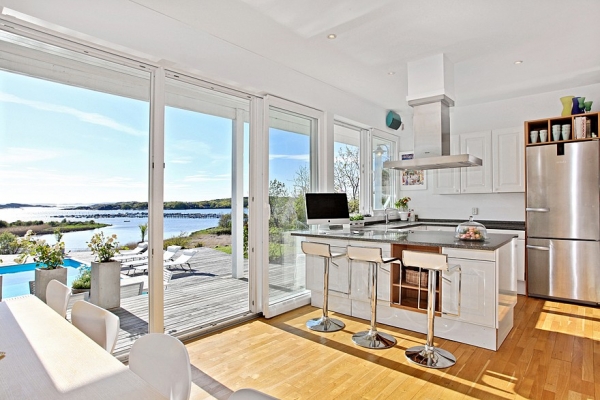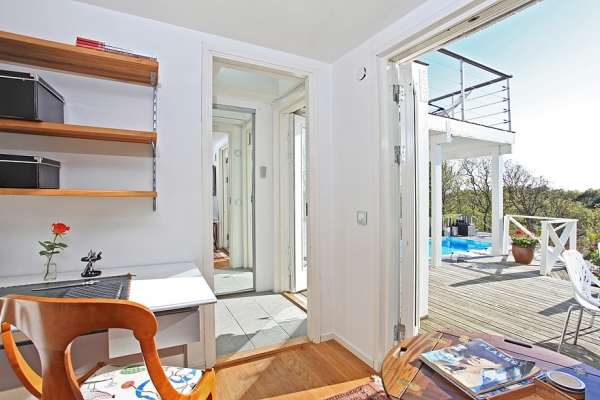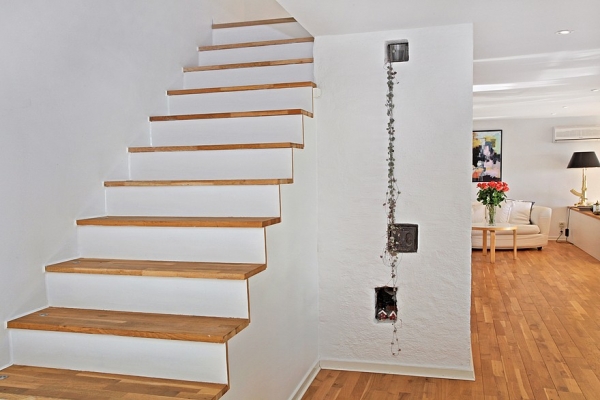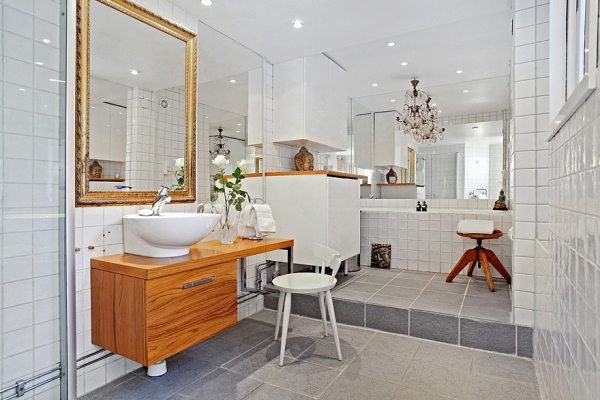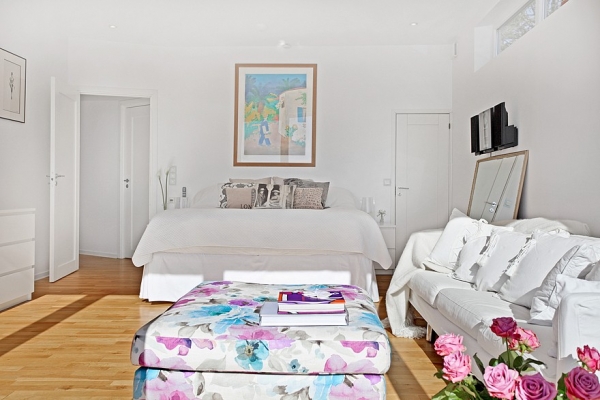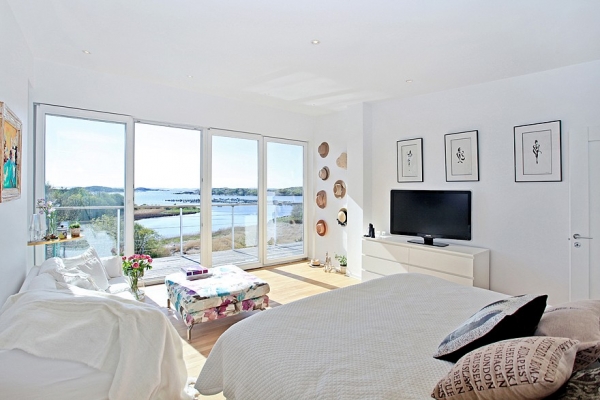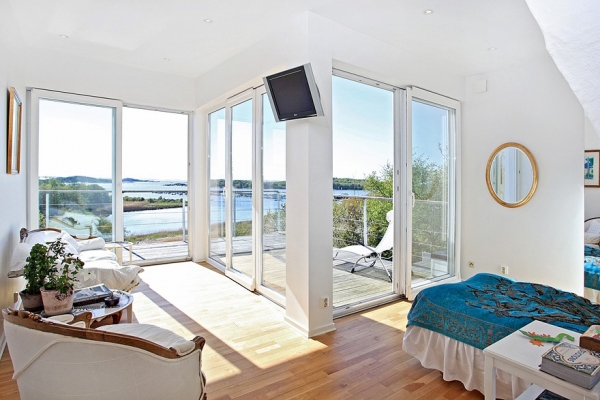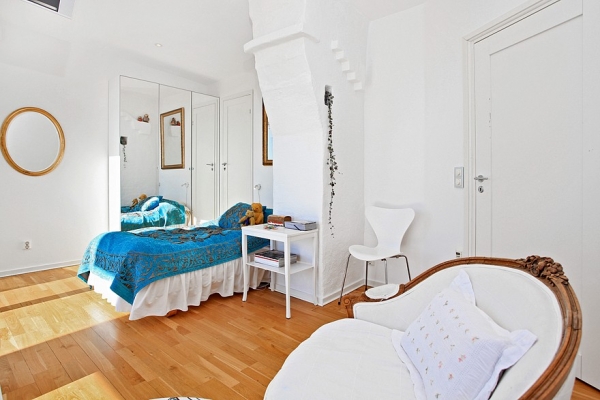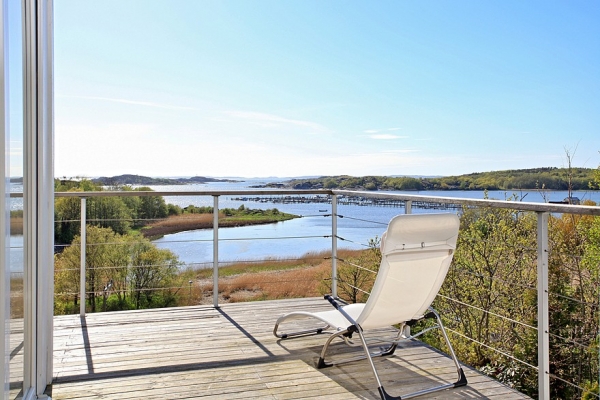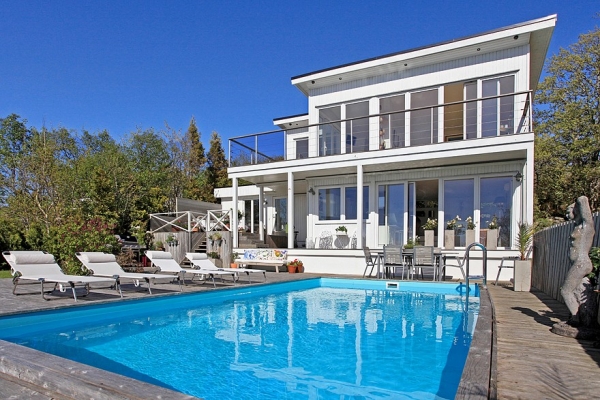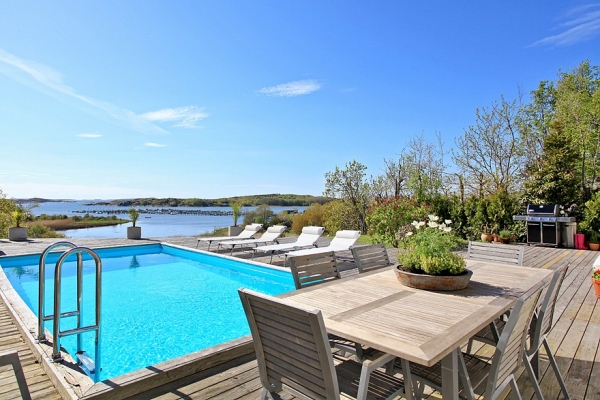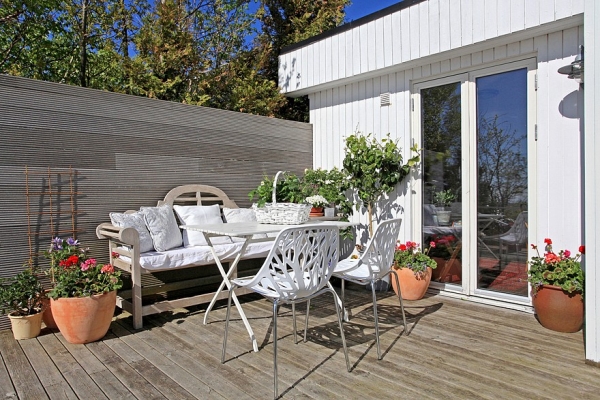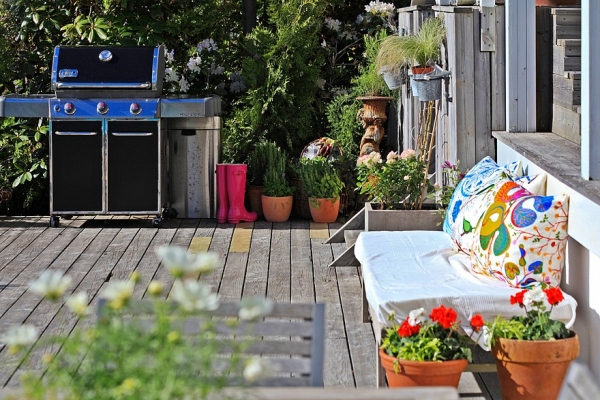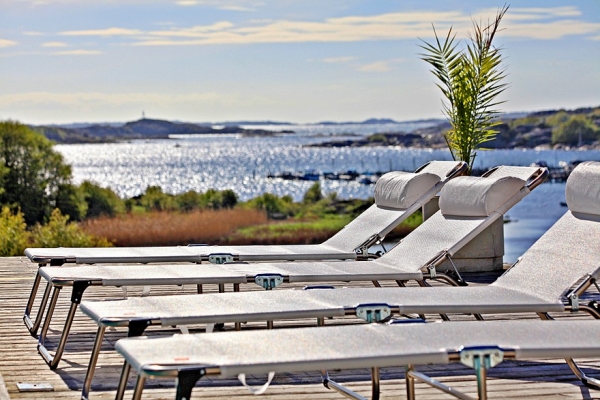 Images found on delicatissen
Walk around the neighborhood