This beautiful house is located in Austin, Texas. It is called the Cat Mountain Residence, and it is absolutely gorgeous!
The exterior is a light gray stone with rich brown wood. The garage is a wonderful collection of interesting horizontal and vertical lines, creating beautiful rectangles. The entrance is glass, fantastically decorated with the same lovely lines, but in black.
The lights under the roof highlight all the wonderful aspects of the beautiful house by Cornerstone Architects.
slide the arrows to see the house by day and by night

The back of the home reveals an enticing backyard area! A bright blue pool sits directly in the middle.
The contemporary seating area has creme chairs, with radiant patterned blue and green pillows, tying them in with the bright blue pool.
A stone fireplace sits between the pool and the seating area, providing the perfect spot to take in the panoramic views.
The inside of this beautiful house is full of light woods, large windows, neutral colors, and turquoise accents.
The living room has floor to ceiling windows and glass doors. The black outlines on the windows and door continue the fantastic geometric shapes seen on the garage door and entrance.
The stone wall in the living room connects to the exterior of the home, adding texture and variety into the living room.
Built-in shelves are perfectly placed and lighted, providing a perfect place for storage. The artwork on the side of the built-in shelves continues the turquoise accents, and separates this particular area of the house.
The kitchen is absolutely gorgeous! A white island with marble countertops sits in the middle. Stainless steel appliances and white cabinets surround the island, while beautiful wooden stools line the eating area, adding warmth and a bit of a rustic touch.
Green glass lights hang from the ceiling, lighting and adding color to the room.
Tasteful, grand, and picturesque, fully describe every facet of this beautiful home.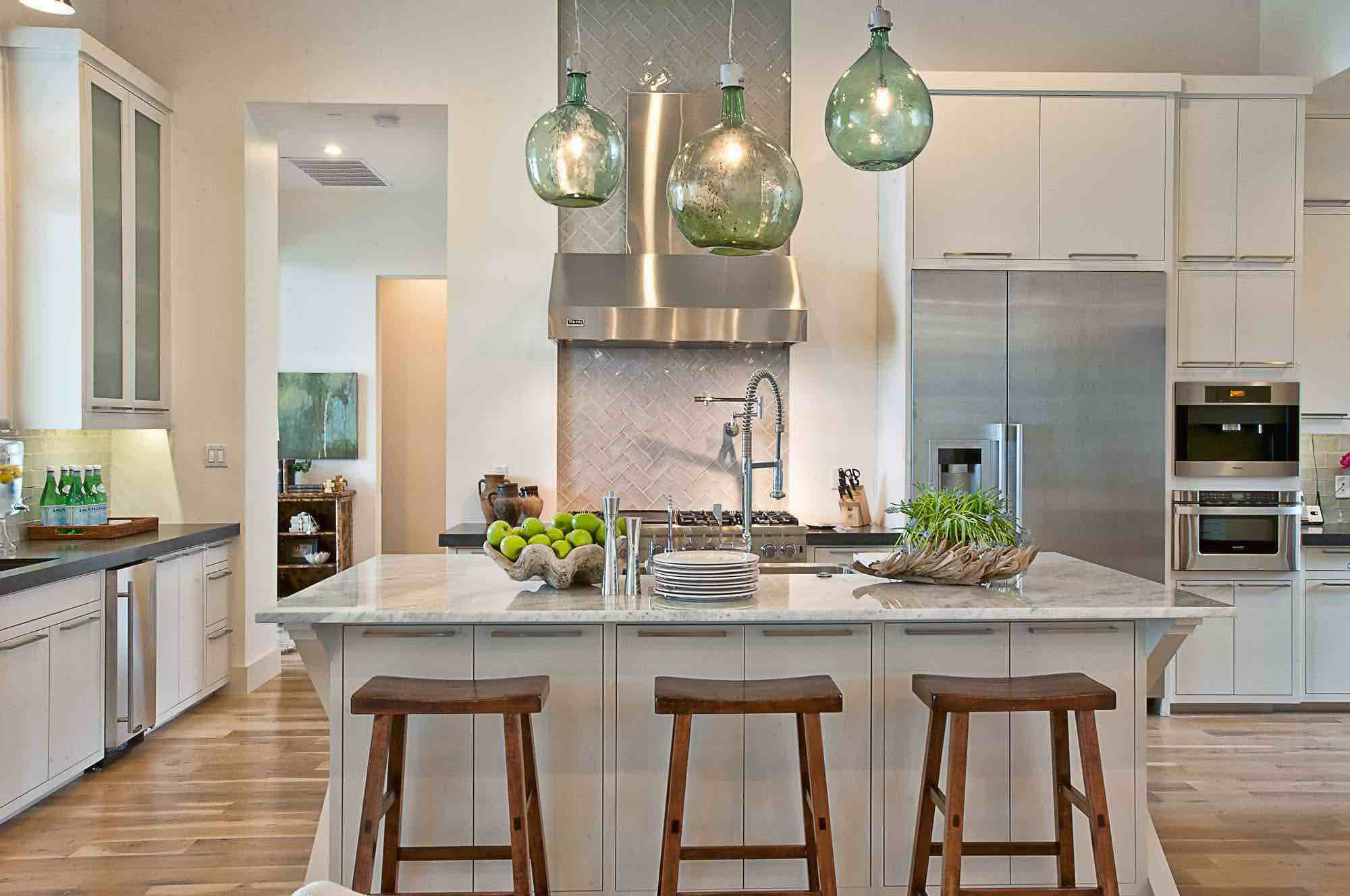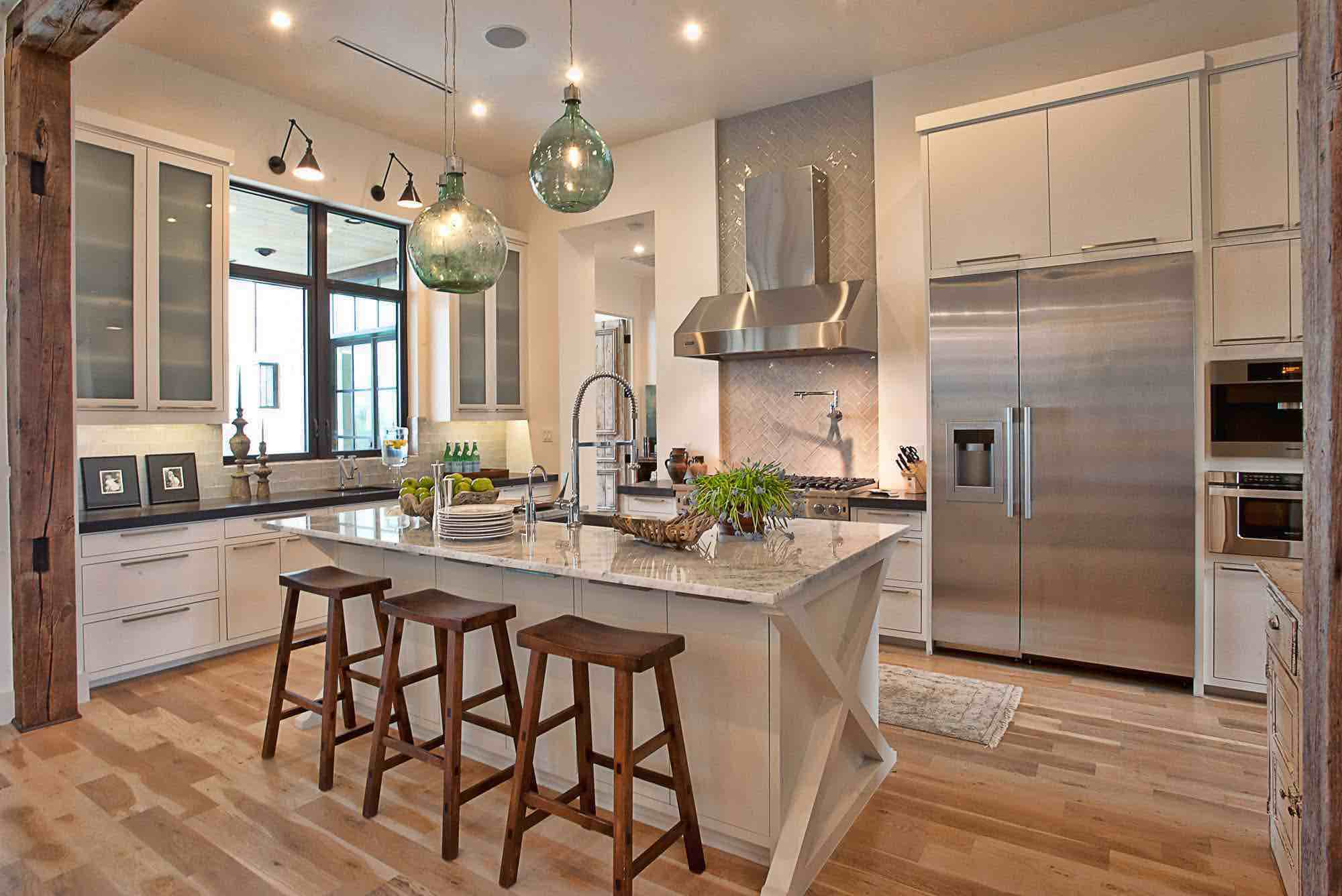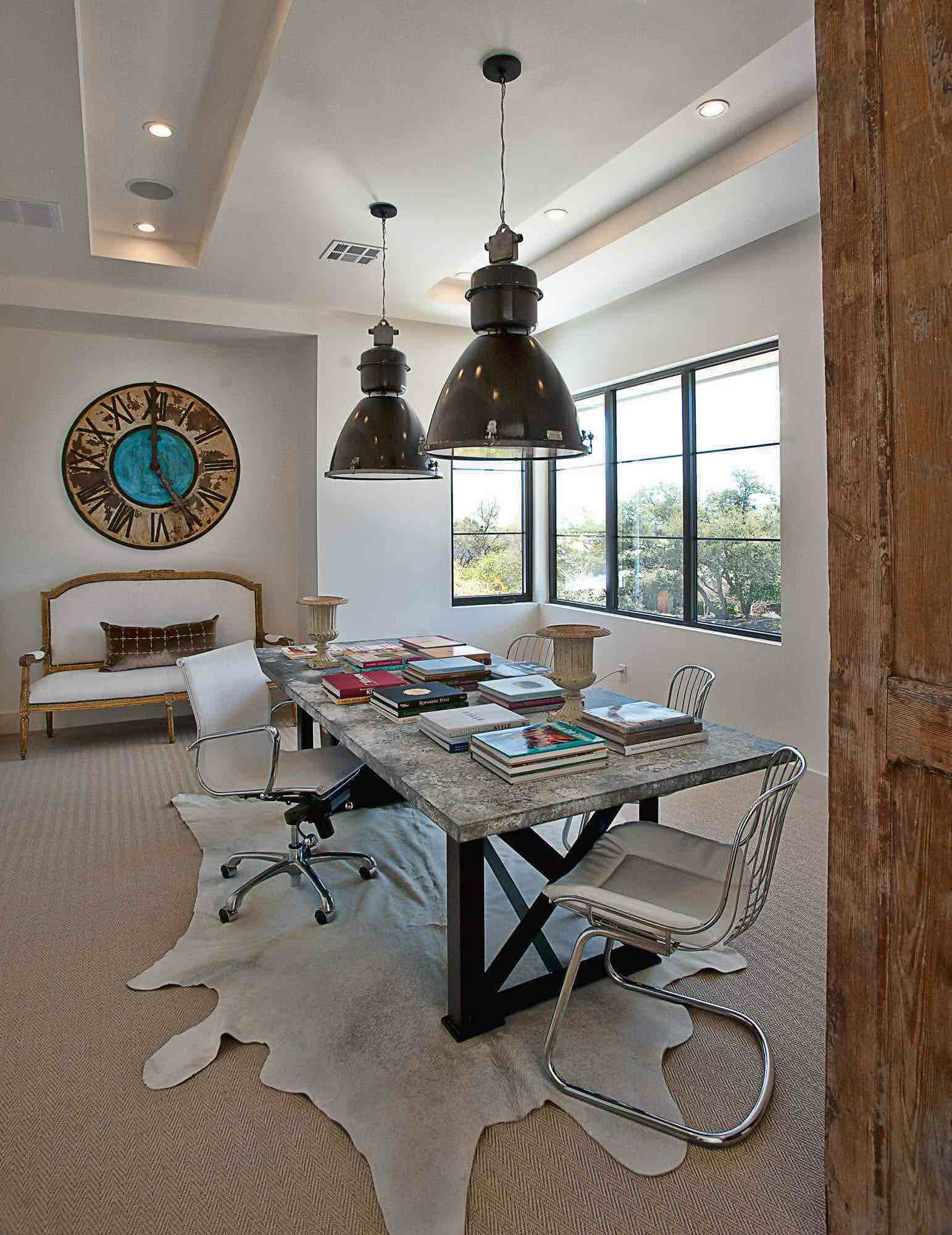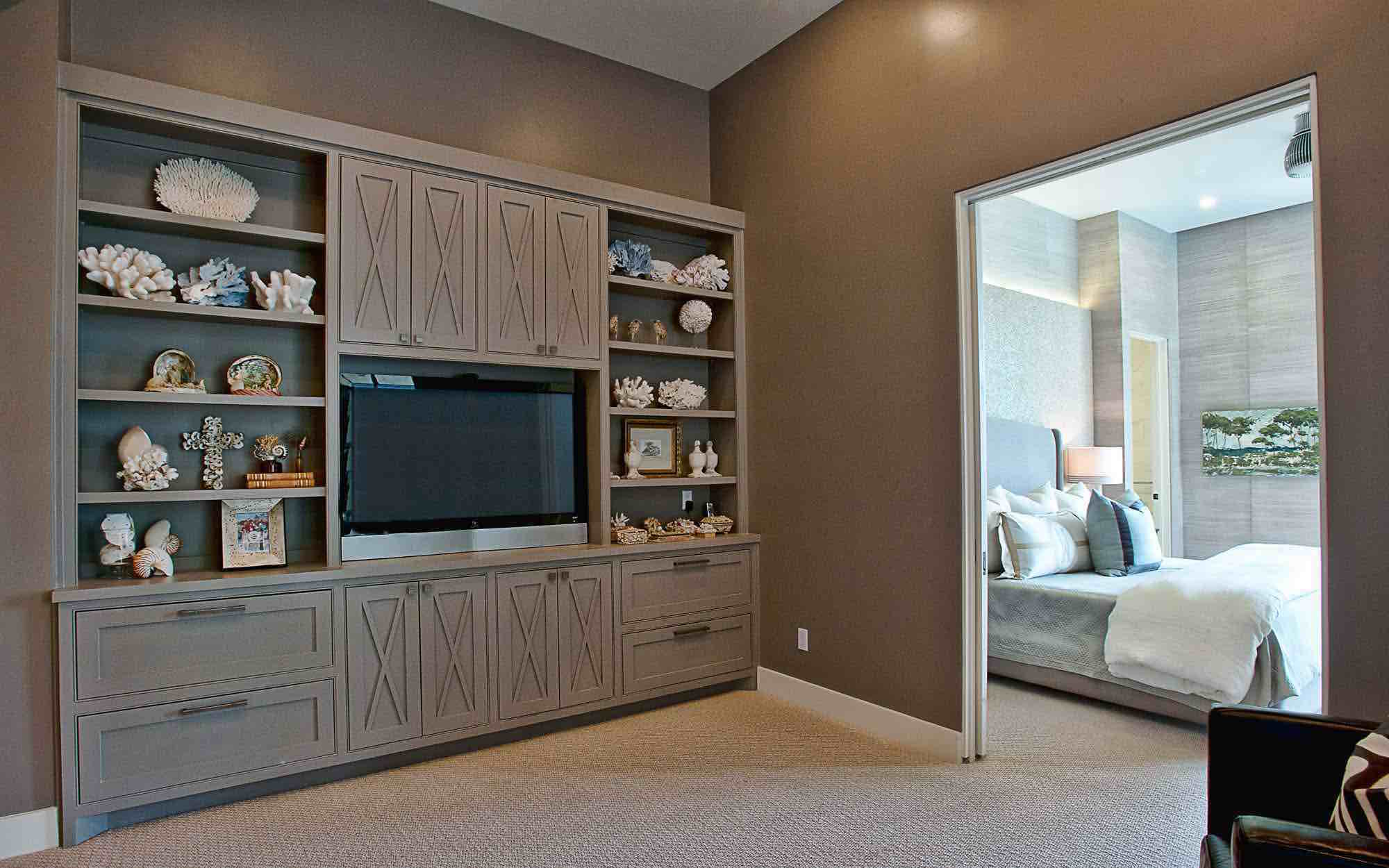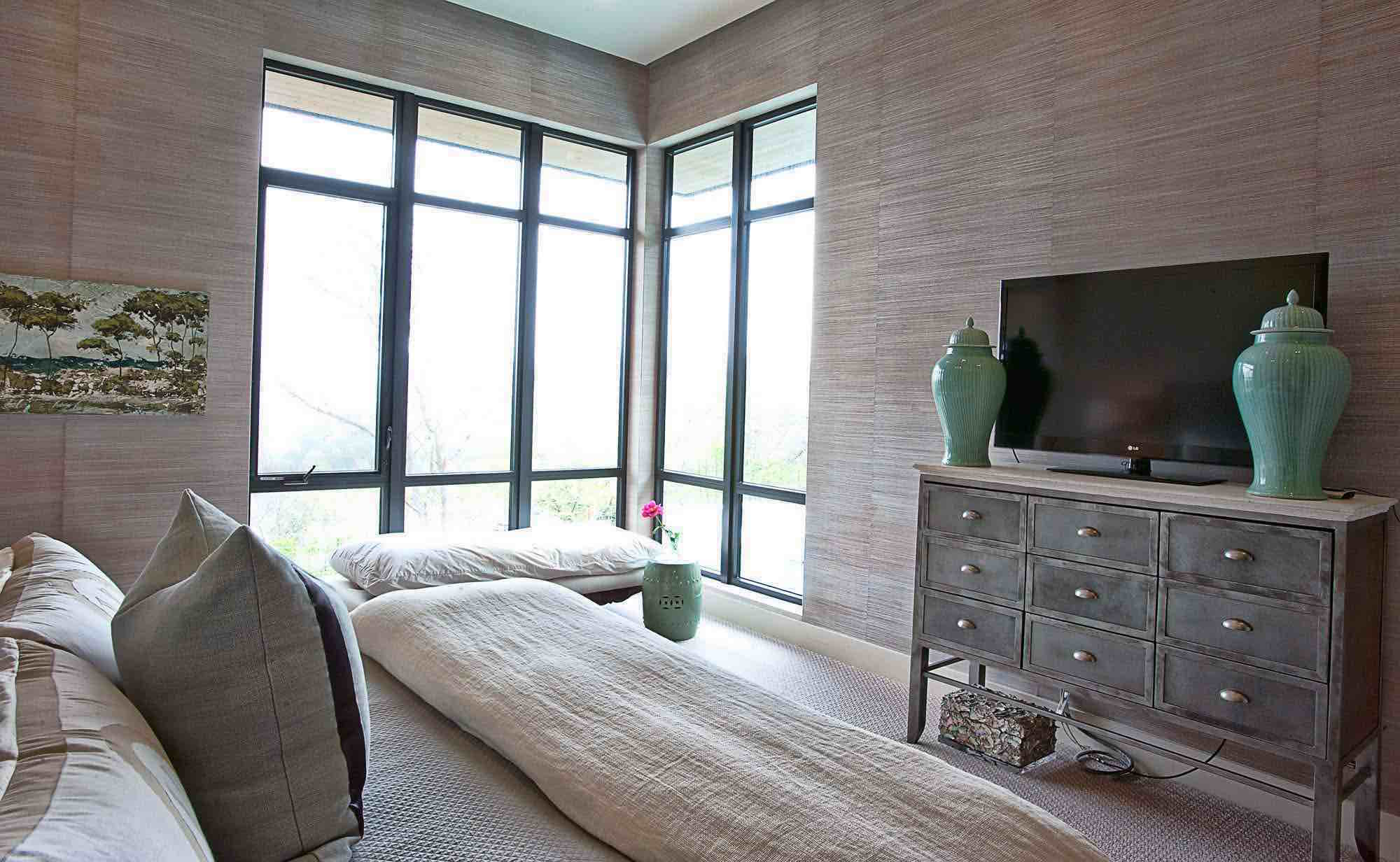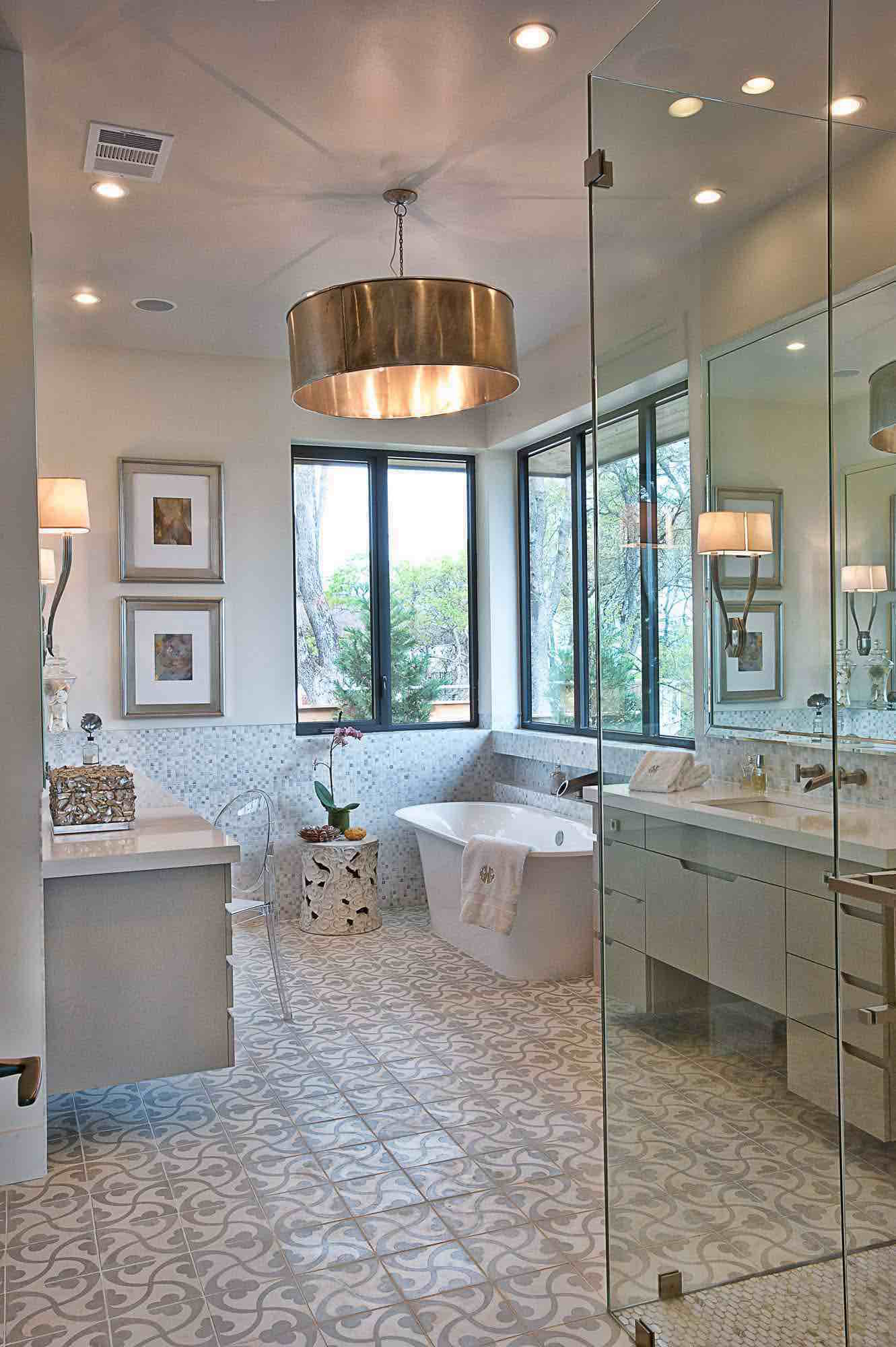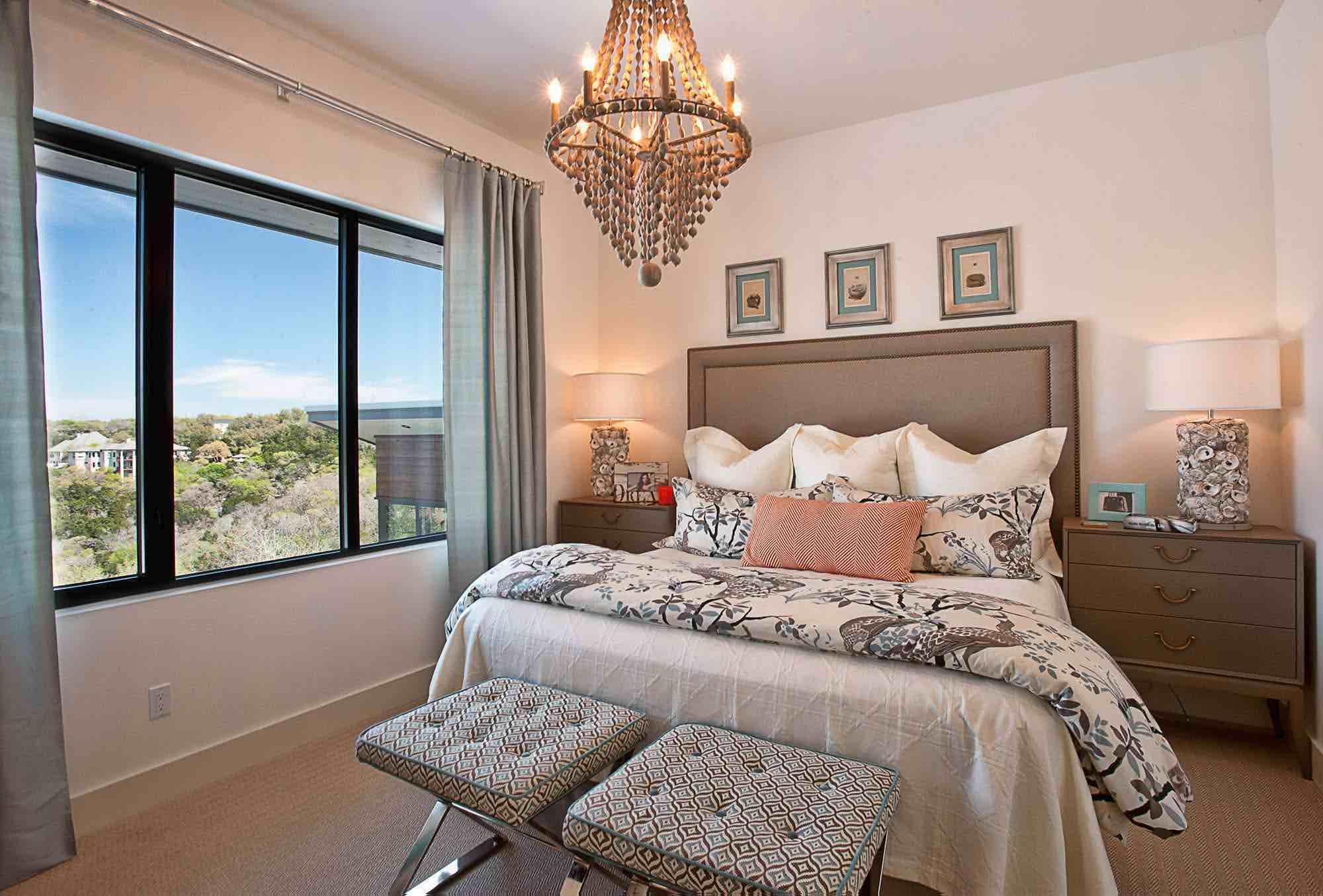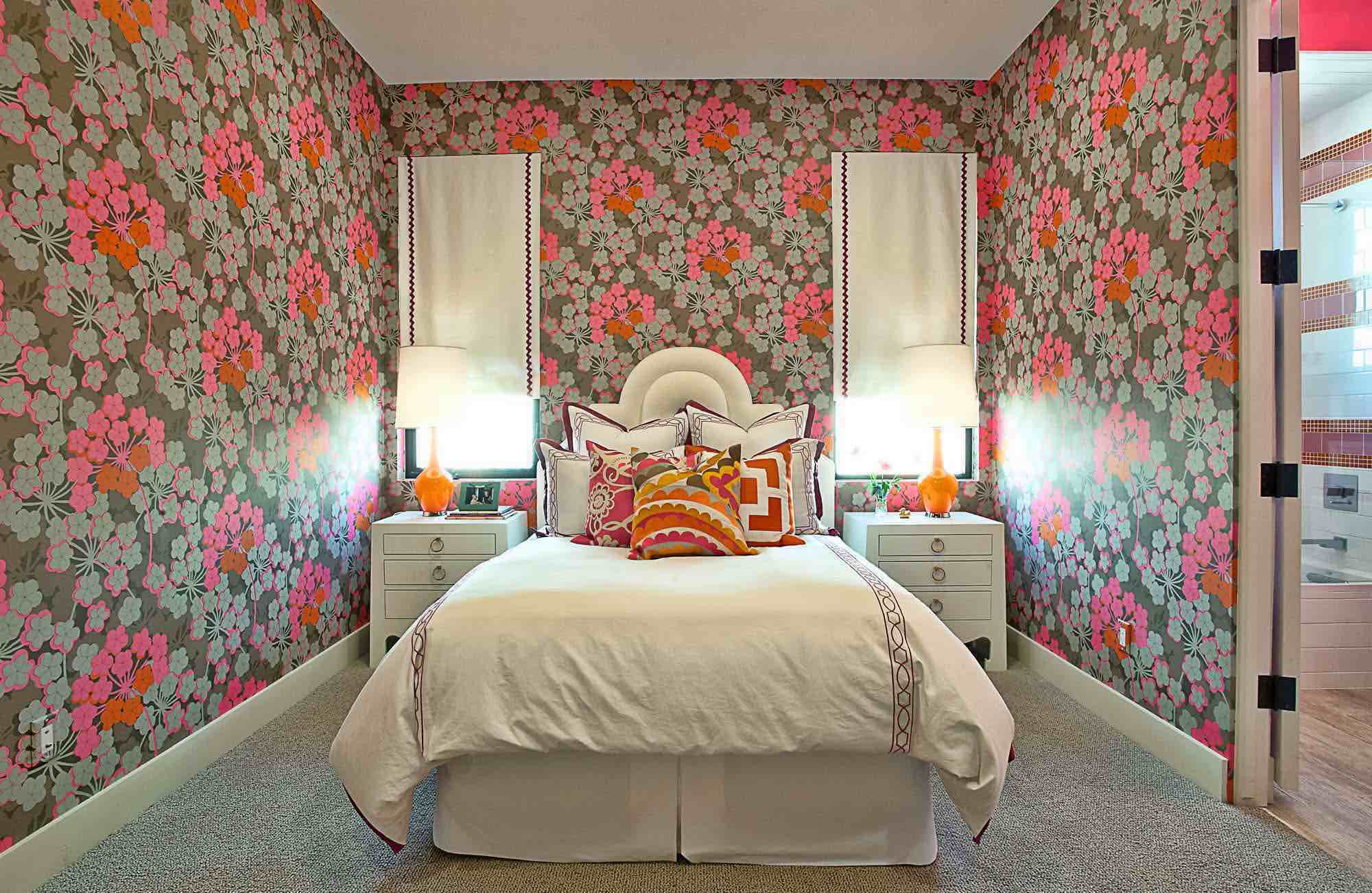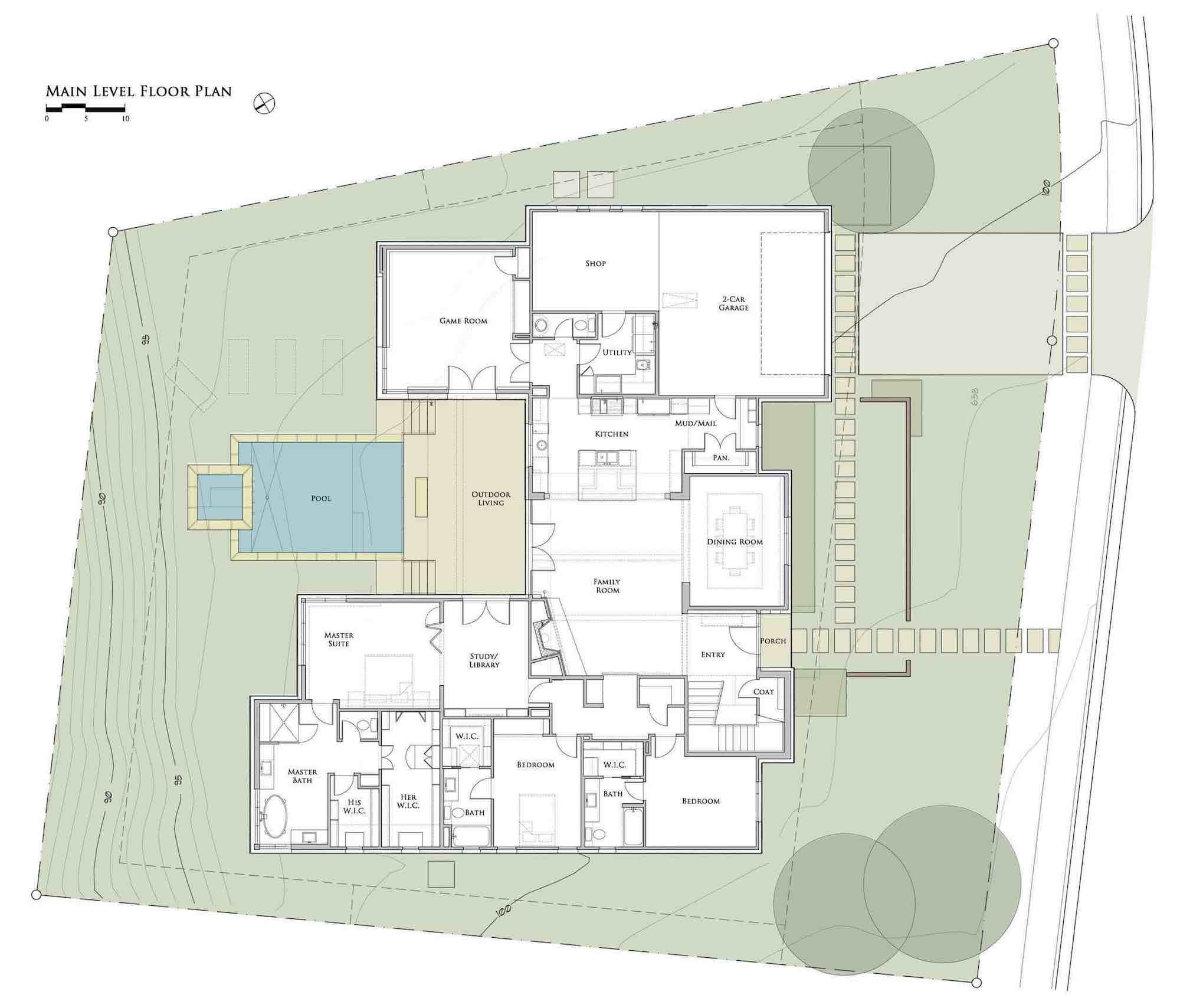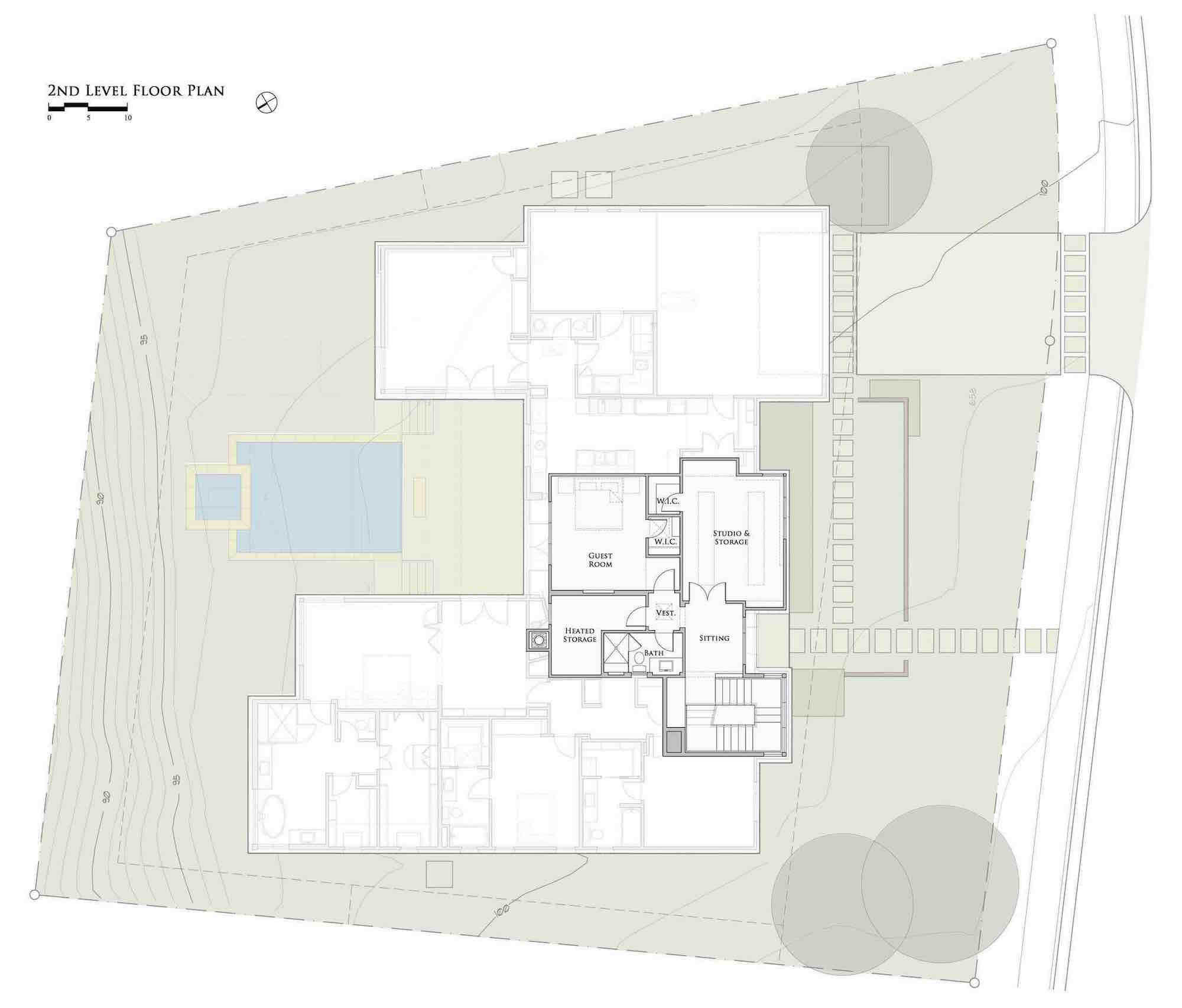 Photography by Bryant Hill