Here is a great example of an amazing architecture that belongs to a family vacation home. The name of the project is the Cutler Residence beach house and it's designed by the very talented Murdock Young Architects.
Set atop of a cliff which overlooks Block Island Sound, the spectacular view reveals the serene Atlantic Ocean and a lush green forest.
This amazing family vacation home has a blend of contemporary style and a relaxed charm often found in intimate getaways. The exterior of the wooden house is made entirely of wooden panels while the interior is stark and pristine, carrying a Zen like balance.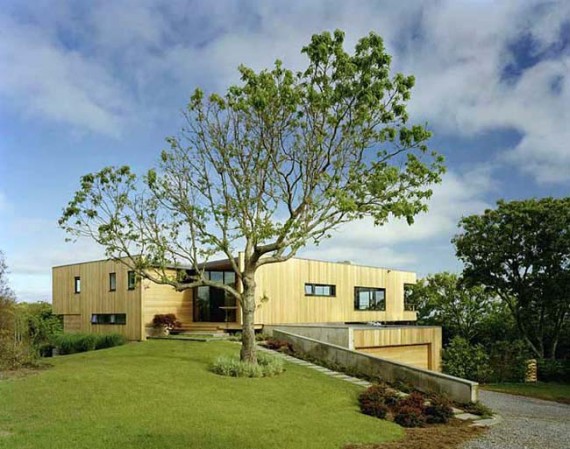 This stunning architecture cleverly reflects the landscape and the coastal scenery. A beautiful swimming pool is set beside this asymmetrical structure. The house design does not follow the traditional mould and is a mosaic of alternating rectangles. In fact the interior of this house is sprinkled with an assortment of furnishings but only the bare minimal. One might feel the starkness of the environment but, the designers have skilfully mingled the right mix of furniture to create a regal feel.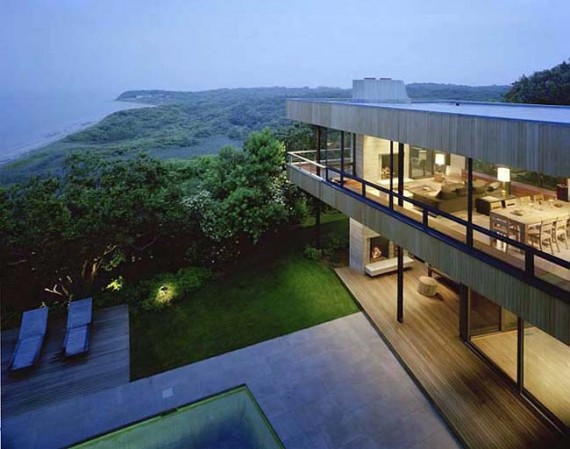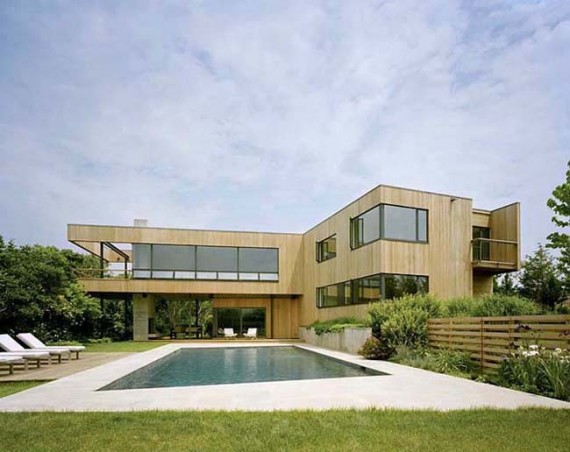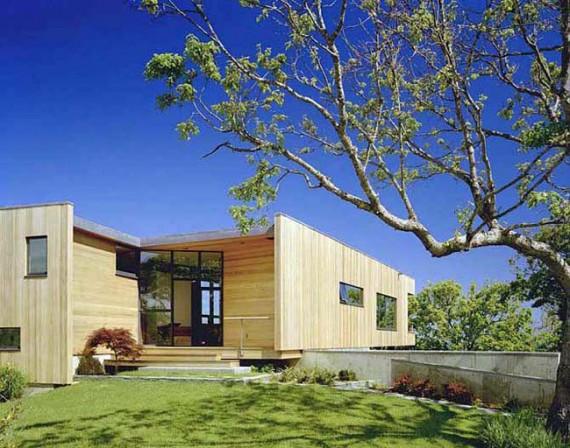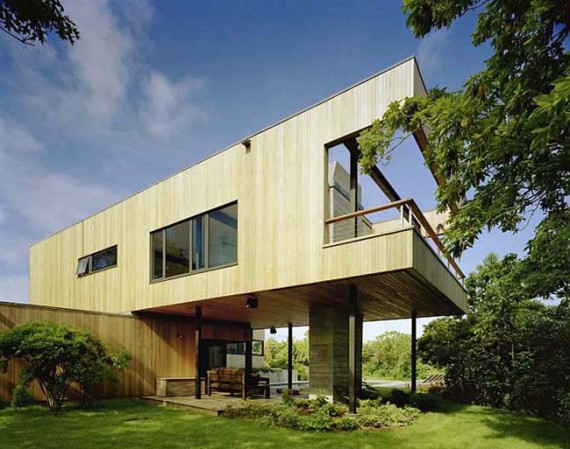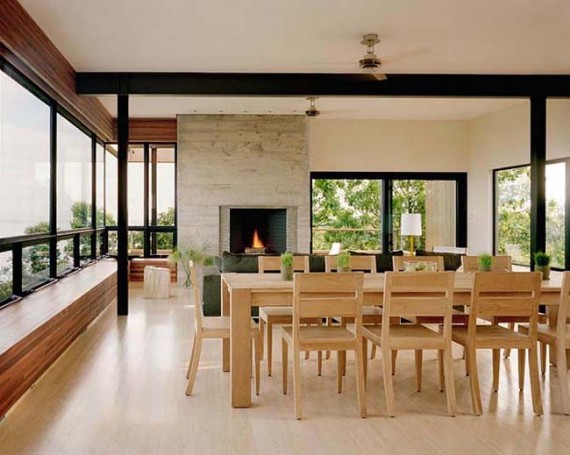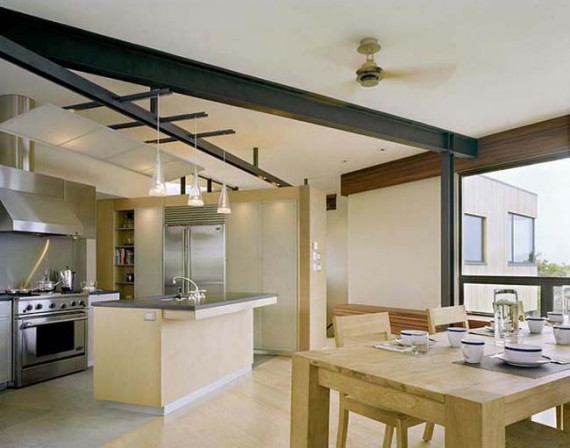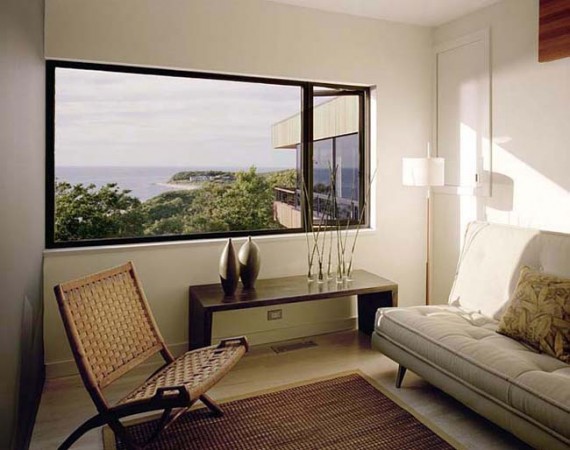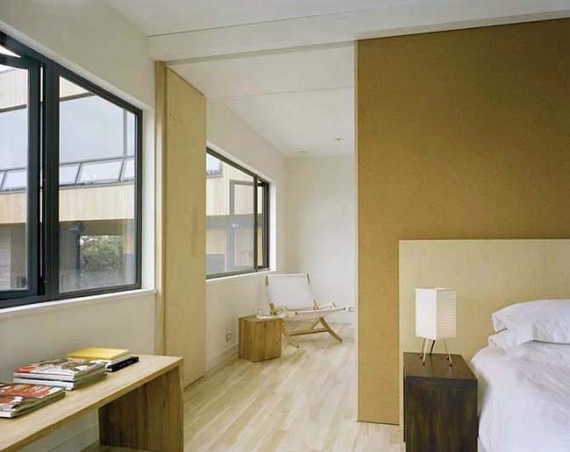 Images found here
Anywhere you look you'll see how the house reflects its link to nature and all things earthy and woodsy; the low jute woven chair or coffee table next to the jute carpet in the hall or the plain wooden dining table and chairs topped with potted plants. The bedroom too boasts of a wooden headboard and a wooden bedside table. The entire floor is true to the basic concept of a wooden house and features wooden floor boards.
The entire design is set to provide panoramic views of its most envious surroundings of nature which are reflected within.