This one hundred and twenty eight foot structure is a tiny garden house created by Jamison Hiner. Located in Nebraska, this transportable home, has a full kitchen, full bathroom, and eco-friendly systems.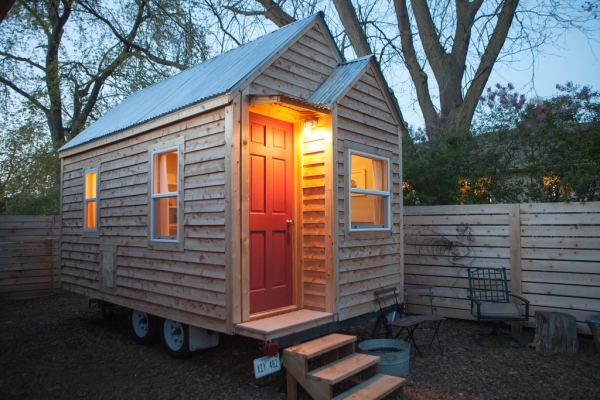 The adorable exterior of this tiny garden house is made of cedar, connecting with the fence surrounding the home. Off to the side of the outdoor space, there is seating and a fabulous chicken coop.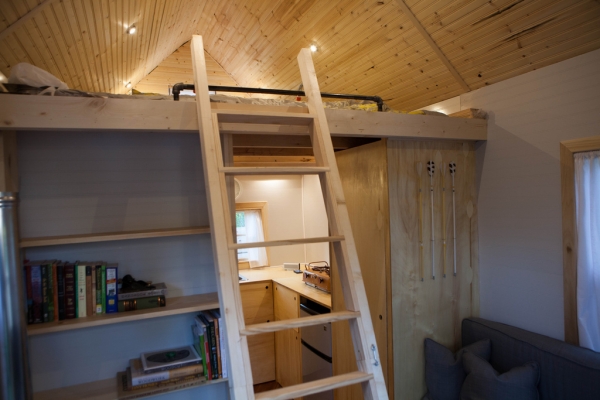 Wood continues inside the home and there is a ladder that leads up to the sleeping area. Jamison used LED lights throughout the home, adding a healthy dose of efficiency to this tiny garden house. The white walls complementing the wood are painted bead board, making sure the home stays in tact while traveling. An outstanding built in bookshelf fills one wall, providing storage, and arrows decorate another, adding a bit of décor to the living area.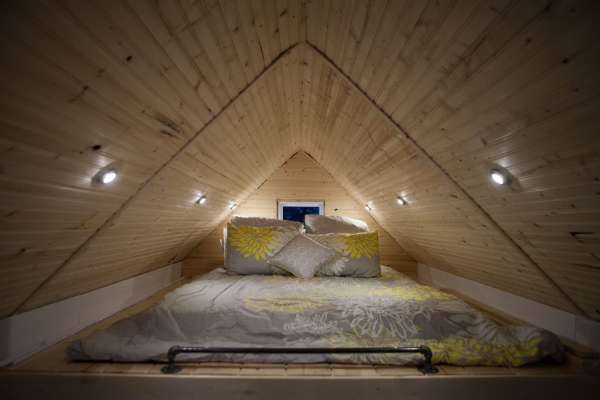 The sleeping space is magnificent. The queen mattress is decorated with a beautiful gray, yellow, and white bed set. A small window provides natural light and the black handlebar secures the ladder: positively wonderful.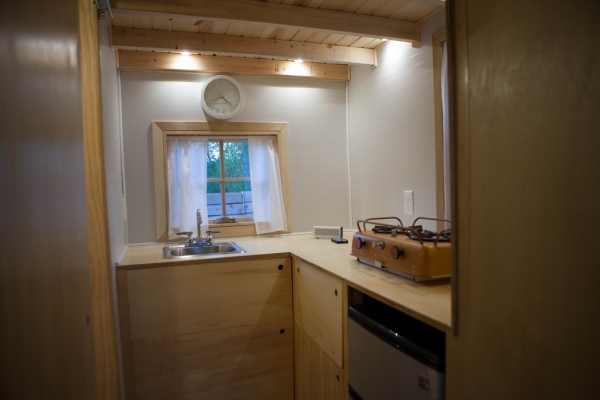 This tiny garden house has a full kitchen. There is a small refrigerator and freezer, a marine stove, a sink, and wooden cabinets and countertops. Windows provide natural light, and they are adorned with lovely linen curtains.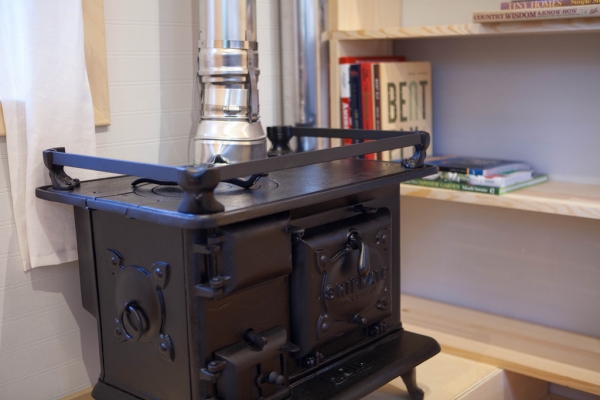 Another amazing marine stove provides an additional cooking option and brings a bit of vintage charm to the home.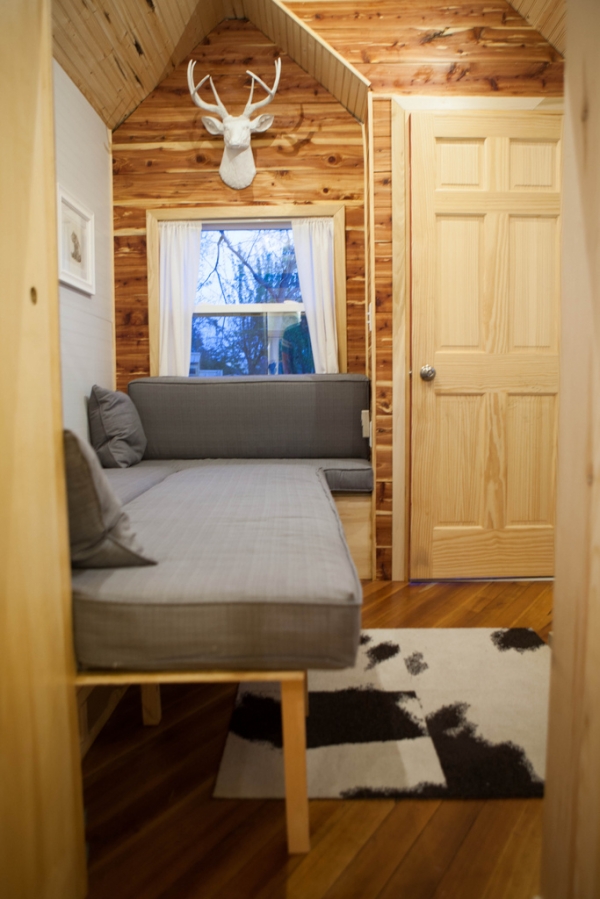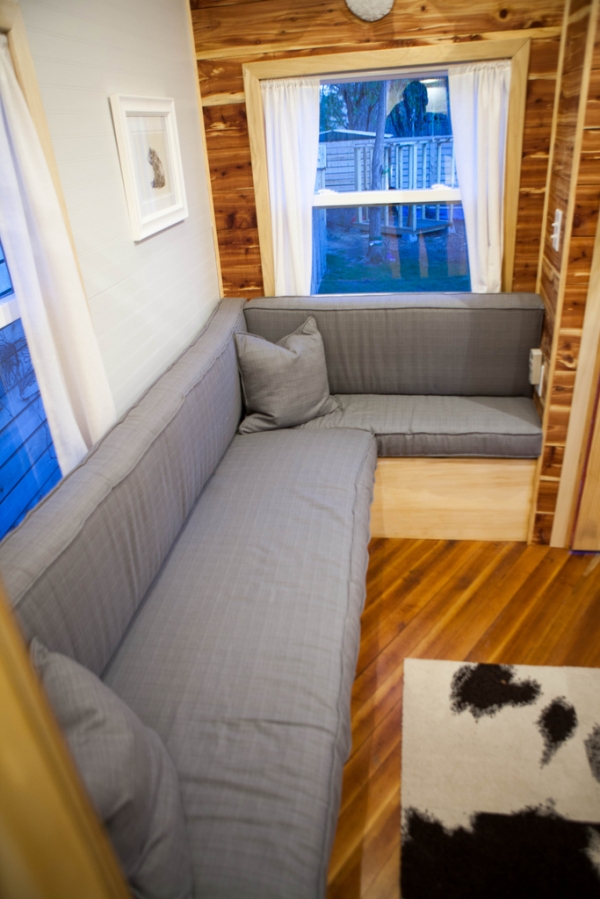 The living area is comfy and fantastically done in this house. The sofa pulls out into a full bed, the floor is reclaimed wood, and the faux cowhide rug adds a little pizazz.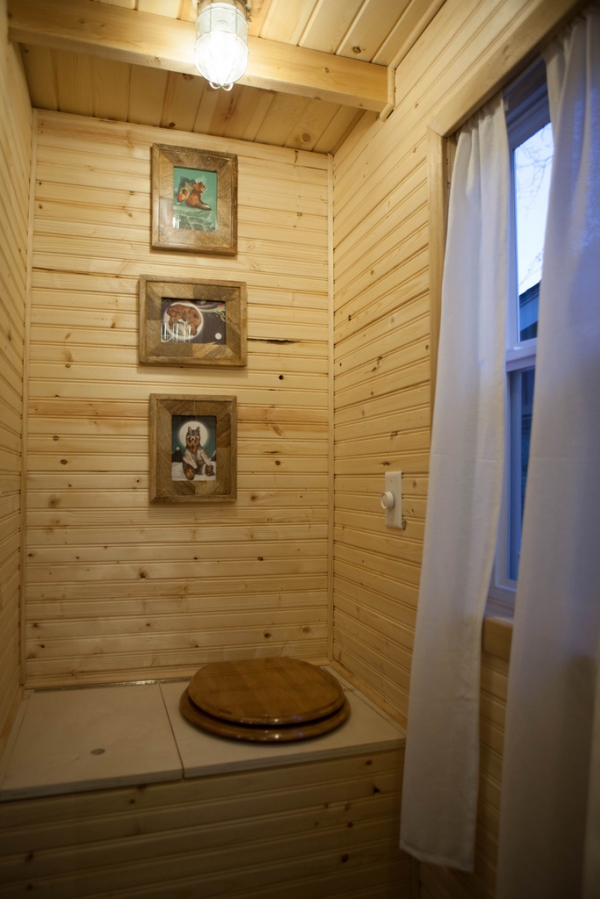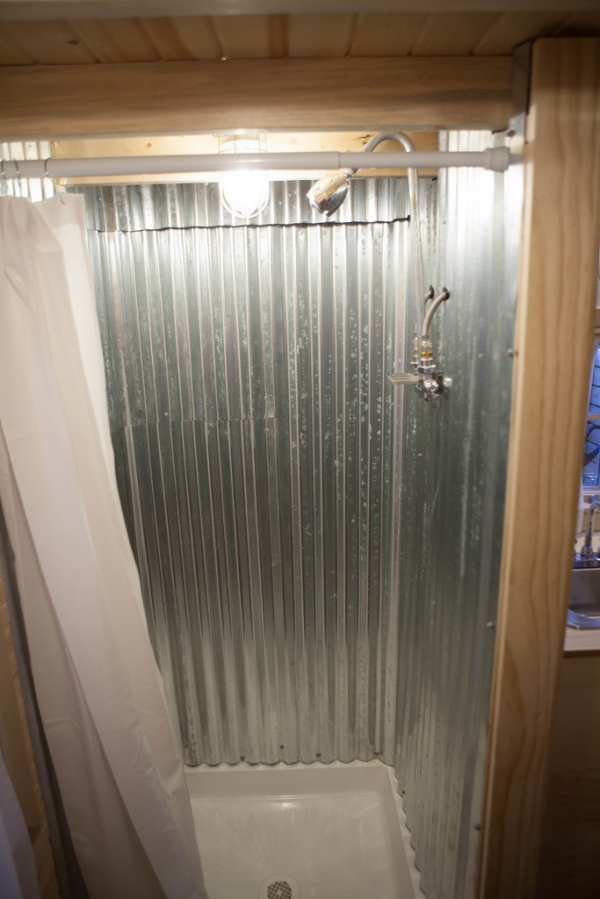 This outstanding space also includes a full bathroom with a composting toilet and a corrugated metal shower with hot and cold water.