Just how personal is your home? Designer James van der Velden of Bricks Amsterdam is here to establish new benchmarks in individual expression and originality, revamping an old 135 square meters auto repair shop into a striking 2 bedroom 2 bathroom house. Bringing a touch of Nordic serenity to his extensive and eclectic collection of home interior design ideas, he creates a highly stylish and cozy home in this amazing garage conversion.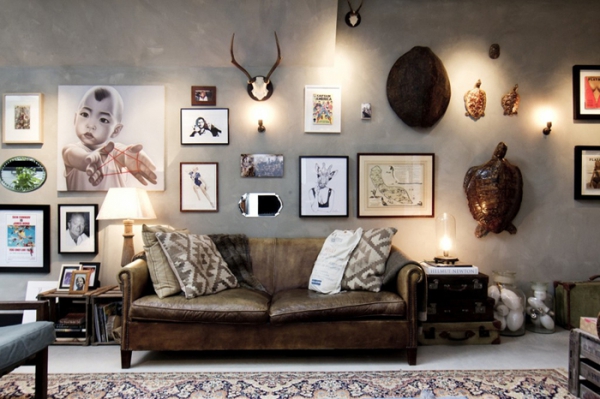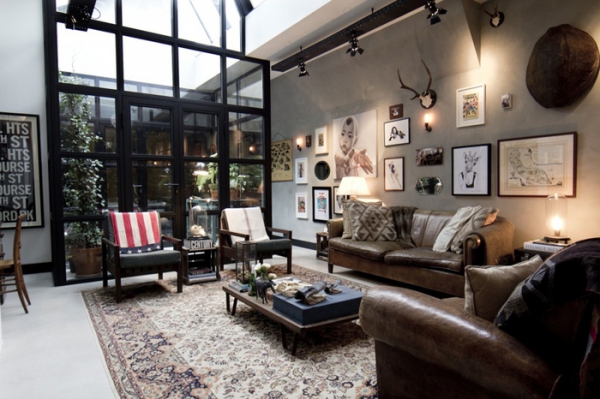 The designer bought the repair shop for $600,000 and invested a further $200,000 to adapt it to the ideas, intentions and functions it now accommodates. The residence is drawn out in a modernist sensibility that bridges the past and future of this unique site; the inherent functionality and purpose of this space therefore blends perfectly into the new design. The Scandinavian influences apparent in this scheme infuse the interiors with an organic intricacy that saves it from rigid conformity and control.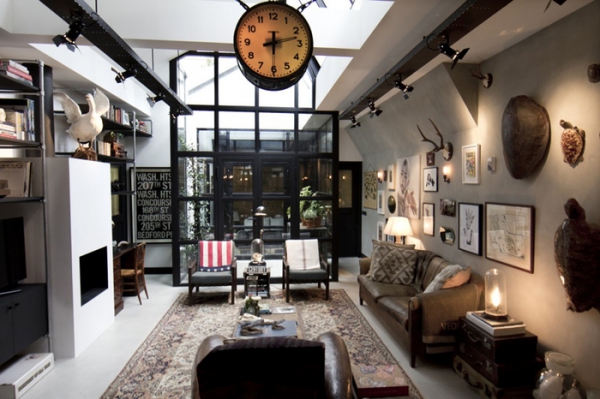 A roll-up garage door articulates the main entrance, inviting you into a cozy parking space that gives way to the more generous living quarters that lie beyond it. Inside this amazing garage conversion, high ceilings and crisp boundaries play stage to a unique play of materials, profiles and collectibles – brought together after scouring through flea markets and online stores for hours. The unpredictability rife in this assembly adds to the character of the space, offering glimpses into the life and fancies of its owner.