This 4000+ square foot house sits on a beautiful lake in Minneapolis, Minnesota. It has gorgeous windows and dark wood accents throughout the home, creating a comfortable and spacious atmosphere.
The home was built by TEA2 Architects and the traditional interior design was created by Billy Benson Co.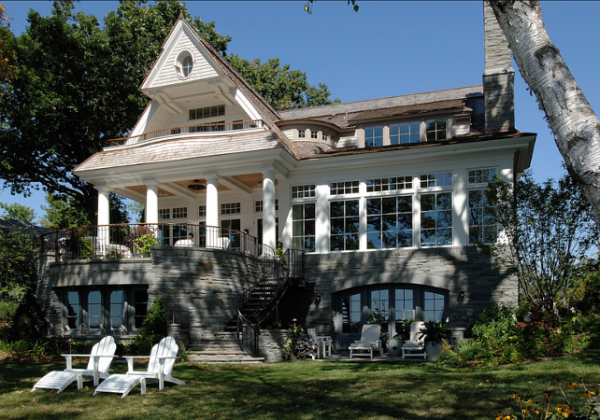 Bluestone steps lead up to this gorgeous home. Lush greenery, white pillars, cedar shingles, and bountiful windows, make up the exterior. The porch has a western red cedar ceiling and white patio furniture. Stripes and red patterned pillows are the color accents in this outdoor space. The custom-made door and its surrounding areas are a gorgeous warm wood.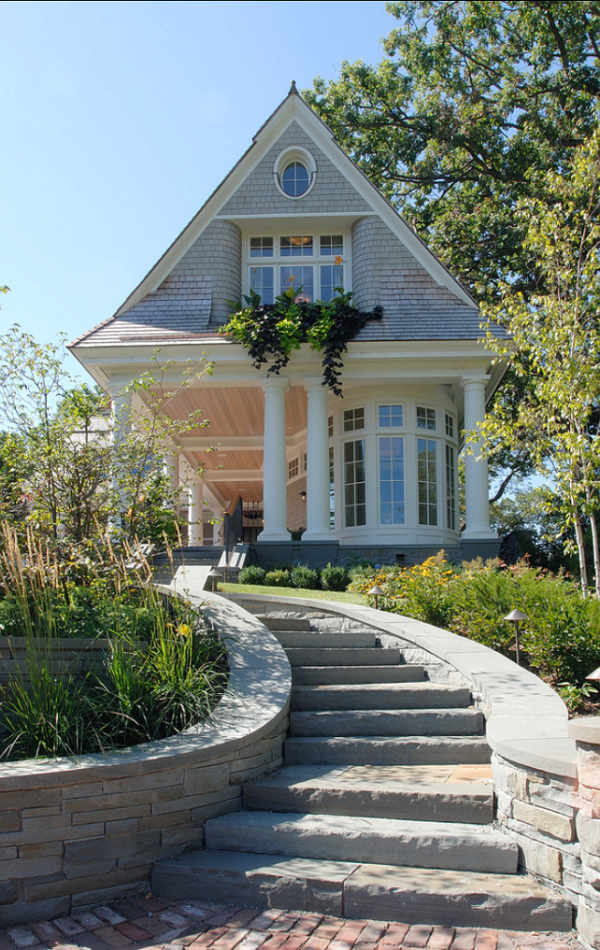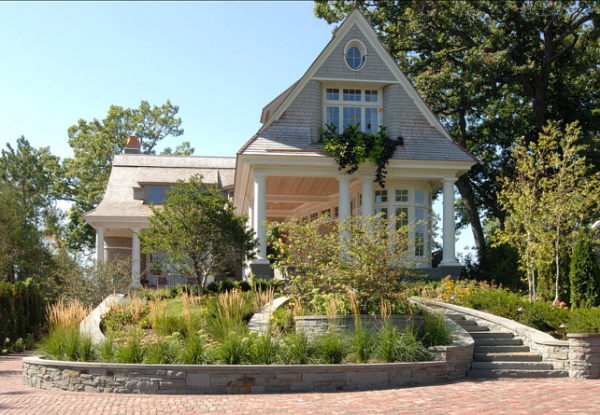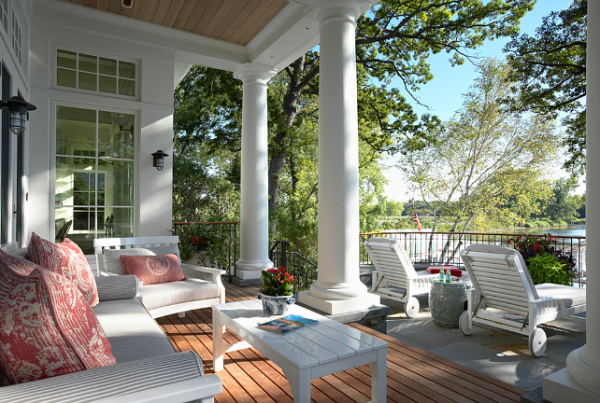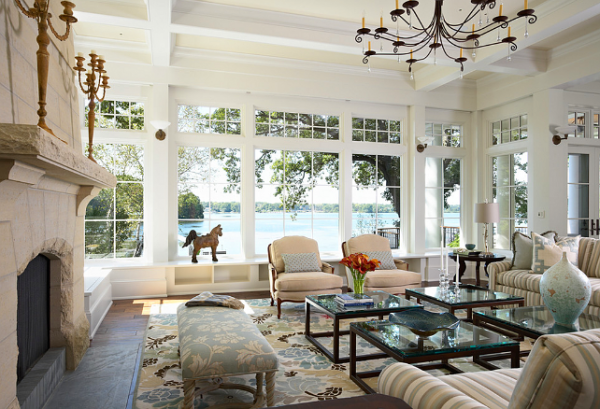 The living room has glacier white walls and great views. Two striped sofas and two creme chairs are placed in a rectangular fashion. A pale blue and white bench sits across from one of the sofas. In the middle, four individual tables are neatly placed. Behind the bench, a northern buff limestone fireplace reaches to the ceiling.
Two candelabras sit on the mantle of the fireplace, and a black chandelier hangs in the center of the living room. Dark wooden furniture and a detailed multi-colored rug, complete this traditional interior design.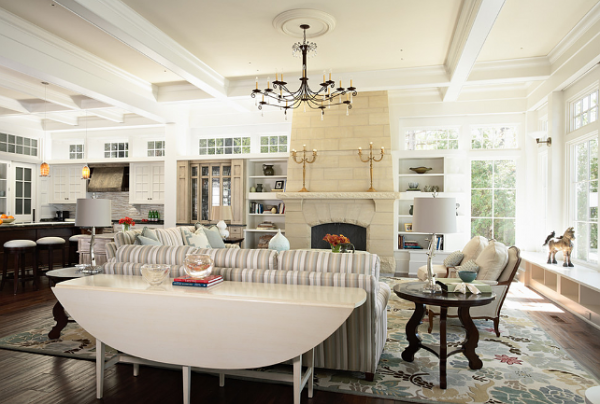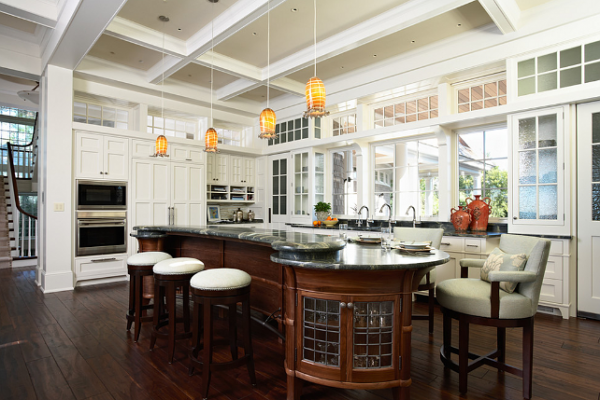 The kitchen has a beautifully curved island, arcadia granite countertops, and stained walnut floors. The ceiling lights above the island are a golden color, bringing to mind, a honeycomb. It has three faucets, white cabinetry, and lovely barstools and chairs.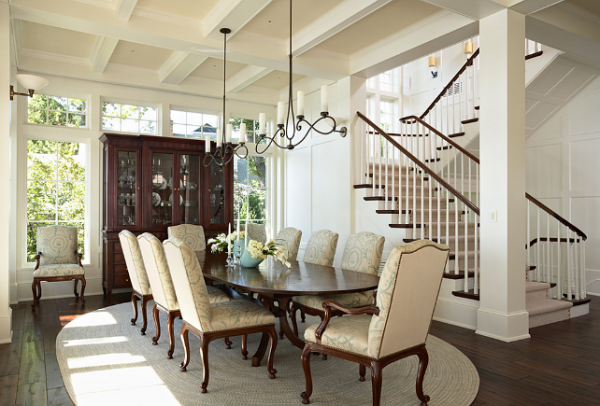 A large oval table sits in the dining room, continuing the dark wood seen in the rest of this traditional design. There are eight light turquoise and creme chairs around the table. The other two chairs are in front of the large windows. There is a large china cabinet, and two unique lights hanging from the ceiling.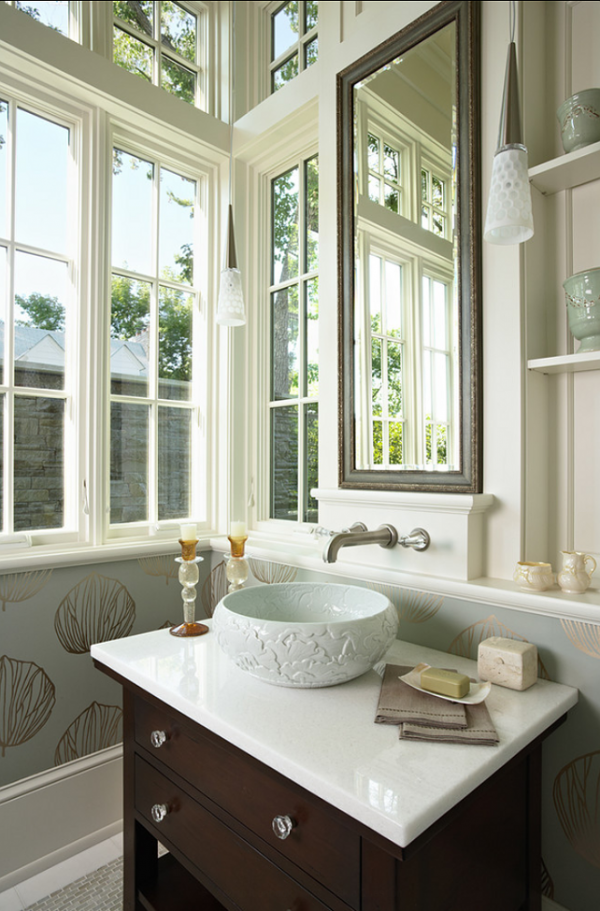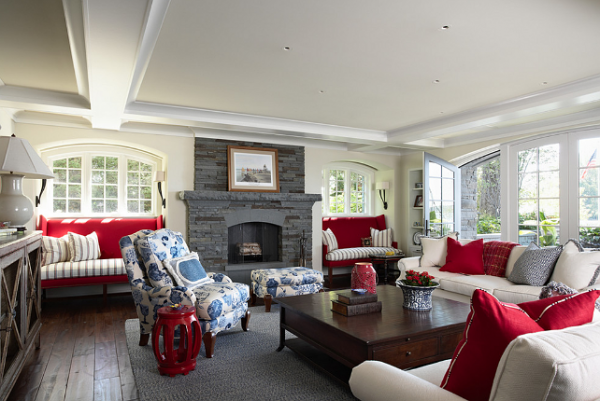 The family room has a gray stone fireplace, lots of natural light, dark hardwoods, and fantastic pops of red.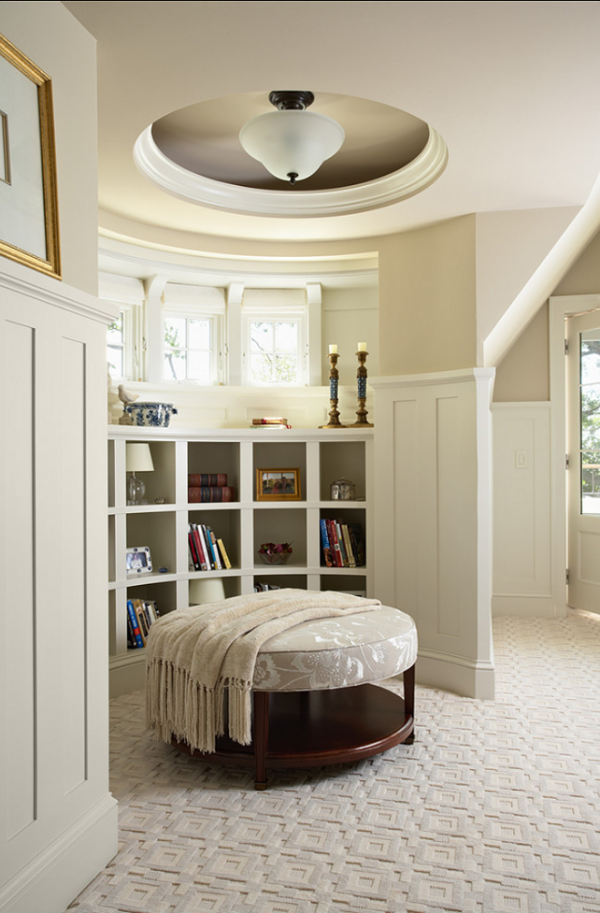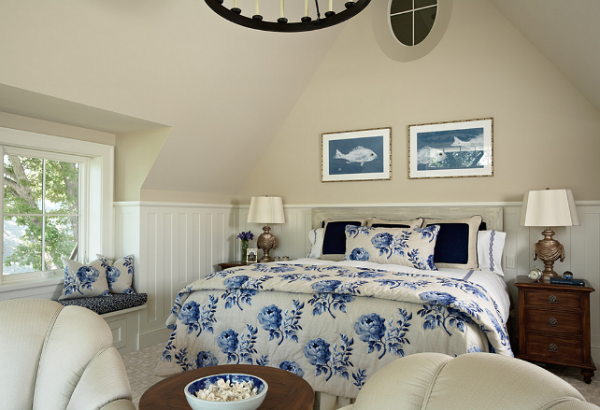 Traditional interior design is continued in the bathroom, with its comfy chairs, and fantastic dressers. The bathtub is placed by the window, with striped curtains and medicine cabinets on each side.
Traditionally alluring and gracefully elegant in every way.