Exuding the summery beach vibe to perfection, this private residence on the islands of Massachusetts invites you to unravel and unwind in its open, free design. With its interiors crafted by designer Lynn Morgan, this adorable summer home brings glimpses of the ocean into its very heart. Frame by frame thus, this stunning choreography of color, accents and textures creates an easy, relaxed ambiance that invites you to float away on and into it.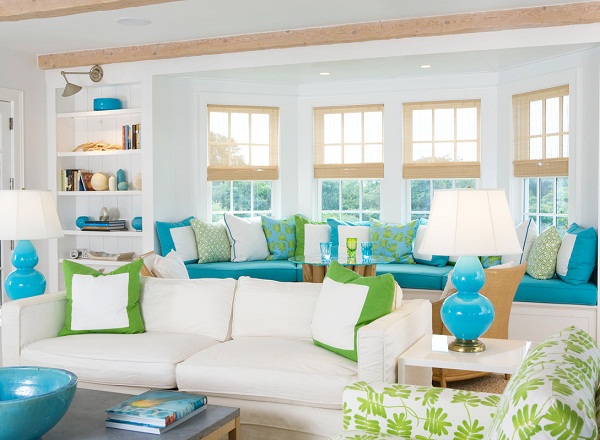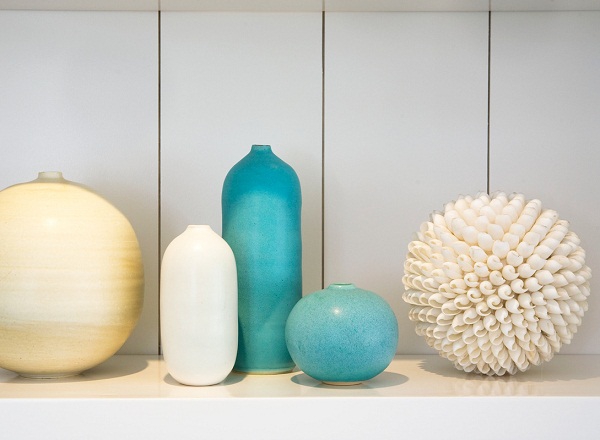 A perfect space for both – the social busy bees and the silent recluse, this design scheme accommodates a wide spectrum of intentions, ideas and dreams – just like the open seascapes that inspire it. Washed in a sea of white and an abundance of natural light, this adorable summer home takes minimalist design and interiors to cozy and inviting tones. Plush furnishings and a richly textured décor – populated with an assortment of visual highlights – captivate and stir the senses, adapting the endless whites to a more intimate scale.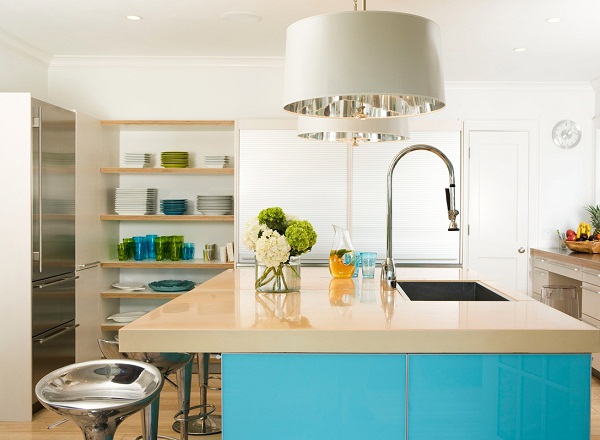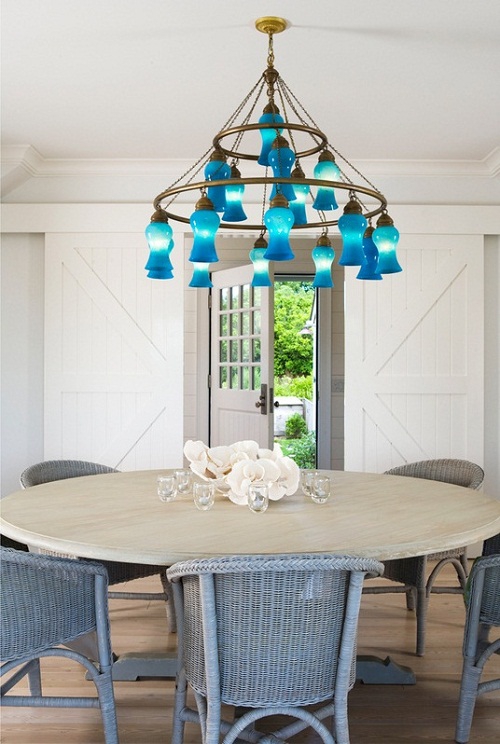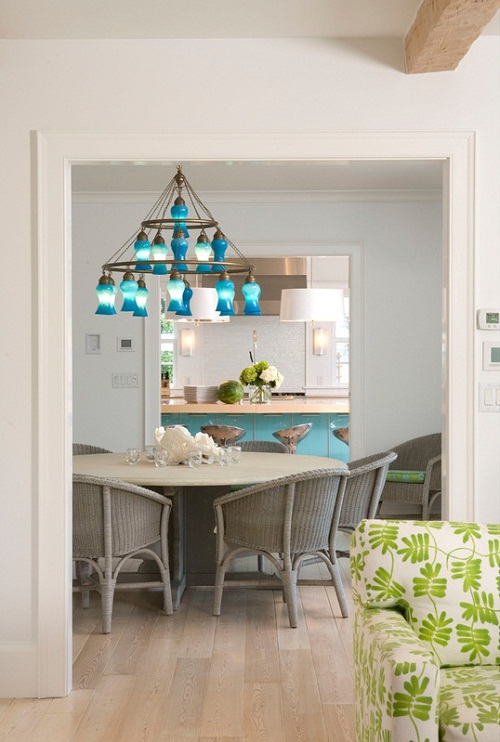 Color is used in vivid and exciting shades to accentuate and inject life and movement into the design scheme. Corals, aquas, greens and oranges leap out from the natural surround into this stunning home décor, anchoring it securely in the life and times of its context.