This bright and beautiful apartment in Madrid has so many fabulous ideas to inspire you.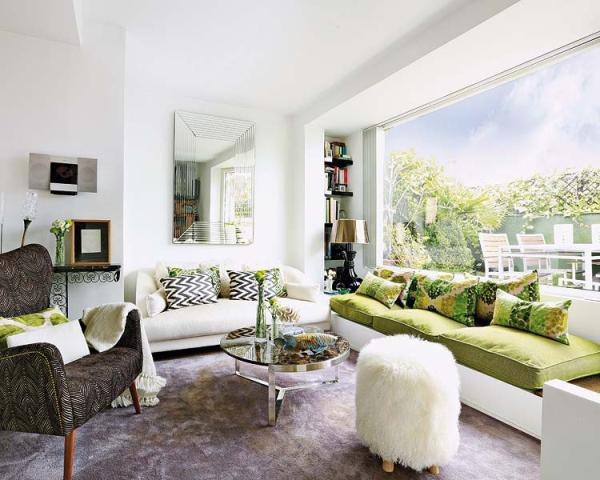 First and foremost, the architecture of this room is captivating. The built in shelving and the large rectangular window are uniquely fabulous, creating a lot of interest in the room. The mirror placement is perfect, helping to open up the space. We love the sofa bench with the lovely green pillows, bringing even more personality to the room. A white sofa, a fur stool, and an amazing black chair, complete the seating. In the middle of the room a circular coffee table sits, and a gray rug anchors the bright and beautiful design. The gold and black lamp is positively fantastic.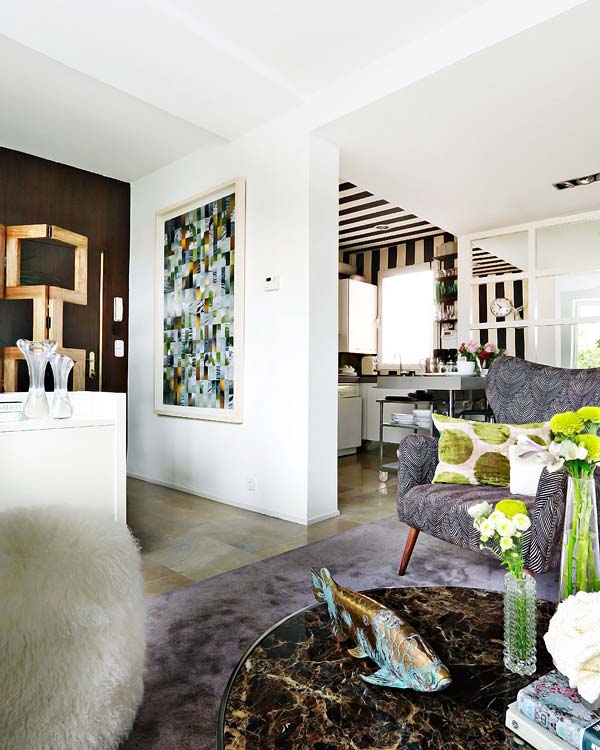 We adore the mixture of patterns. They all complement each other perfectly.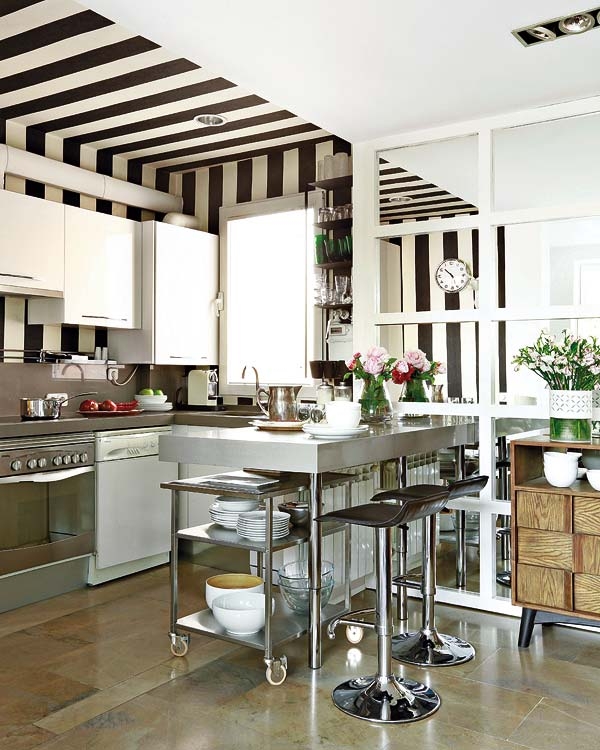 The striped ceiling and the striped walls are phenomenal: one of our favorite apartment design ideas. The use of stainless steel adds even more glamour to this delightful design, and the translucent window is a wonderful touch, allowing natural light into the room. Modern white cabinets and clean-lined bar stools keep the design sleek, and dark shelving adds a cozy touch.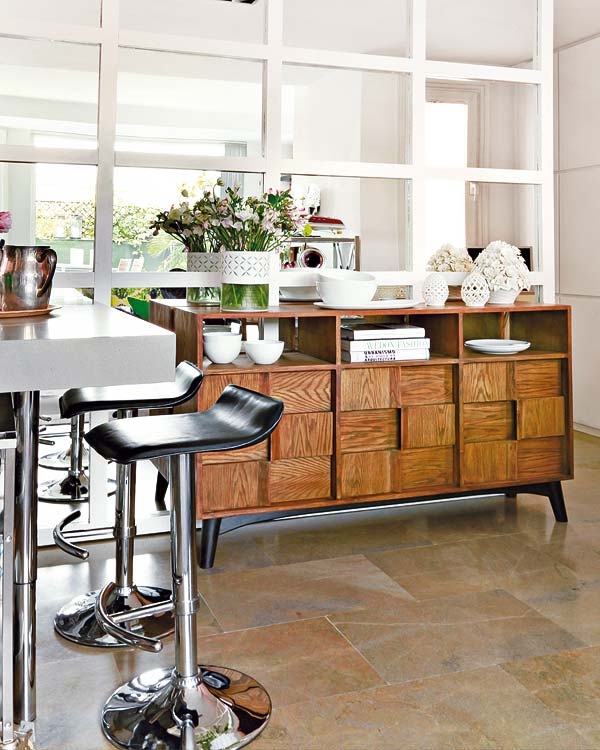 The wooden cabinet is sublime, adding warmth to the kitchen area, and the mirrors continue to open up the space.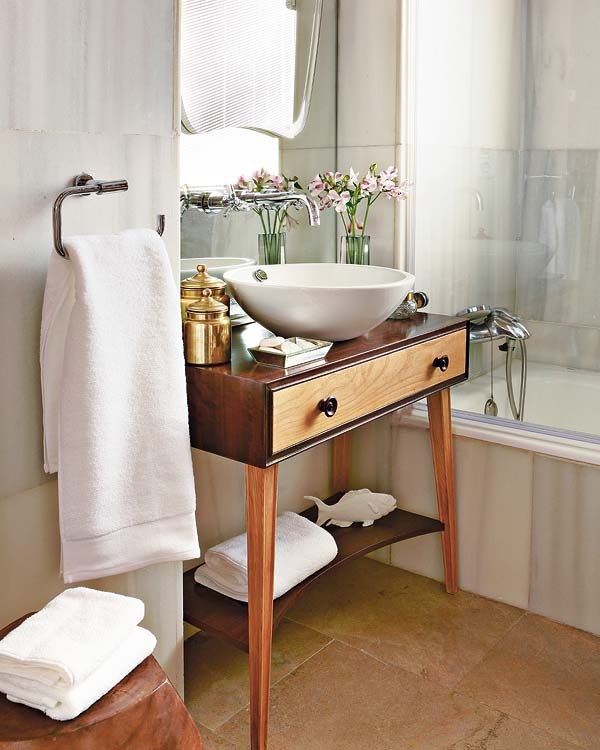 We love how the bathroom continues the amazing wooden accents. The mixture of light and dark in the sink stand is awesome, and the white sink is sleek. The gold canisters are perfect, complementing the silver accents, and the flowers add a lovely dose of charm. The relationship between the warm and cool colors in this room is phenomenal.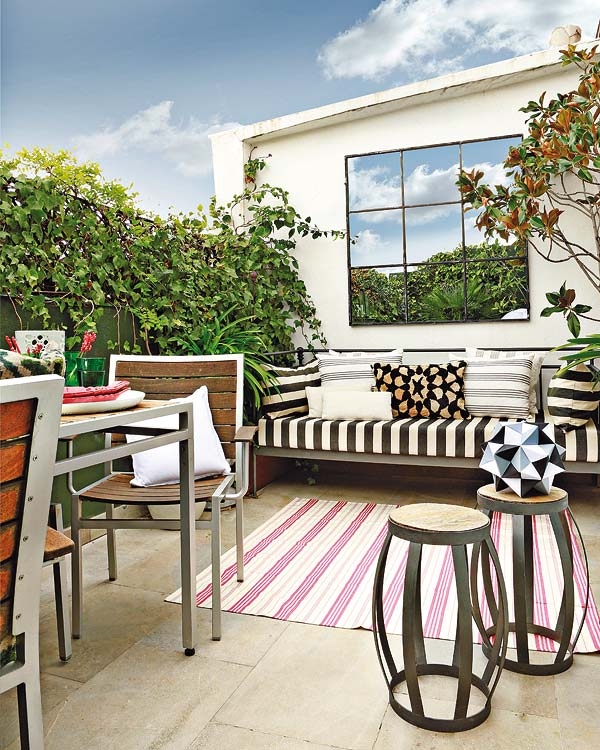 Images found on: Planete deco (website in French)
The outdoor area is gorgeous and inviting. The use of a mirror outside is a fantastic idea, and the magnificent patterns and stripes continue to add an amazing amount of interest.