The Rue Voltaire Loft by Grégoire De Lafforest is a wonderful example of creative décor. This contemporary loft has a greenhouse kitchen, a maritime pine tree in the living room, and a stupendous amount of unique and eccentric design. It is definitely one of our favorites.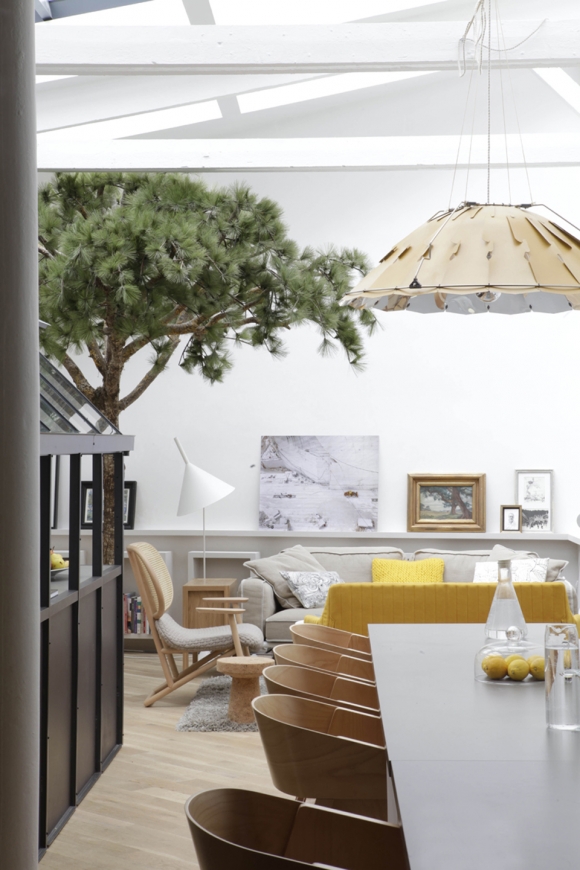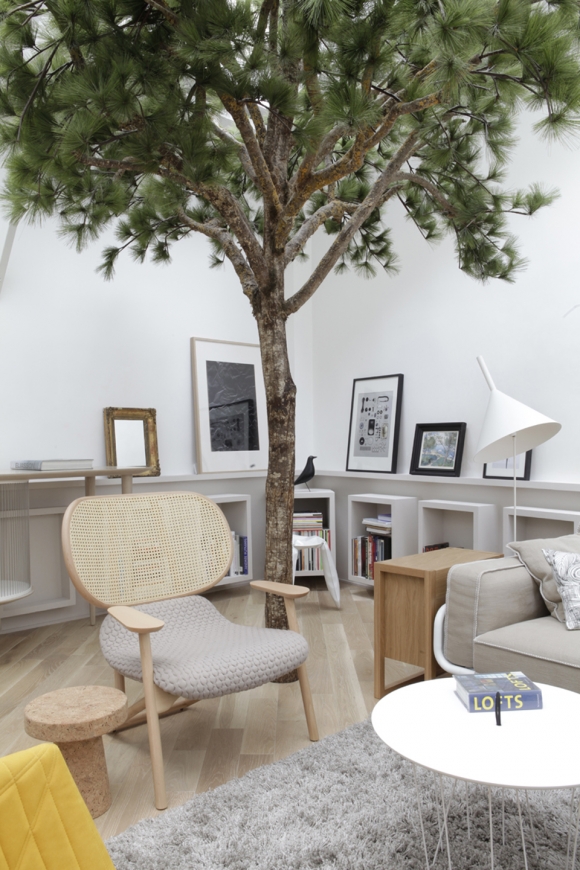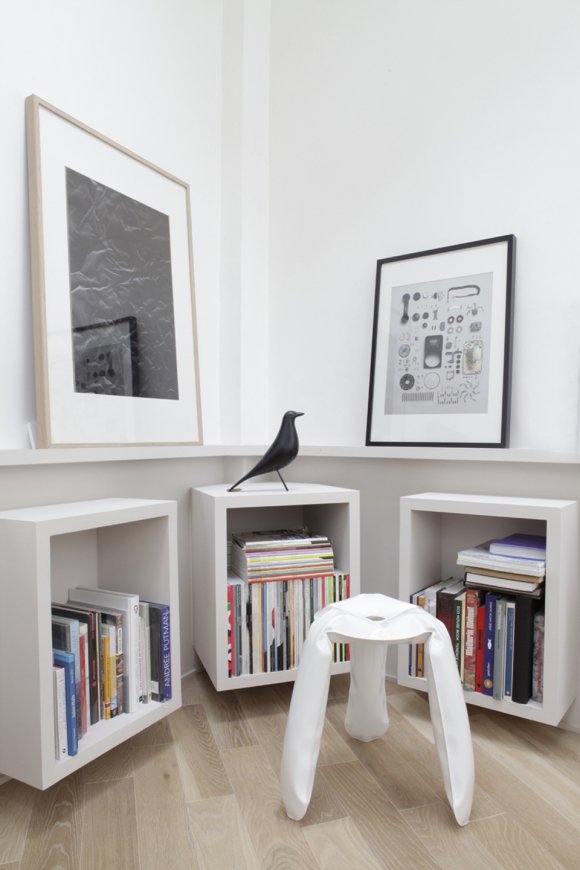 In the living room, gorgeous hardwoods fill the space. A plush sofa is accompanied by amazing chairs. The textured cushion of the wooden chair is positively beautiful, and the yellow love seat is absolutely phenomenal. A gray shag rug lines the floor, and a modern white table designates the middle of the seating area. Next to the fabulous wooden chair, a maritime pine tree adds interest and a lot of liveliness to the design. It also slightly divides the living area into two spaces, fashioning a reading/seating space. In this space, an amazing white stool is surrounded by stunning built in shelving. On the top shelf, fabulous artwork decorates the space, and in the cubby holes, collections of magazines and books, add wonderful color.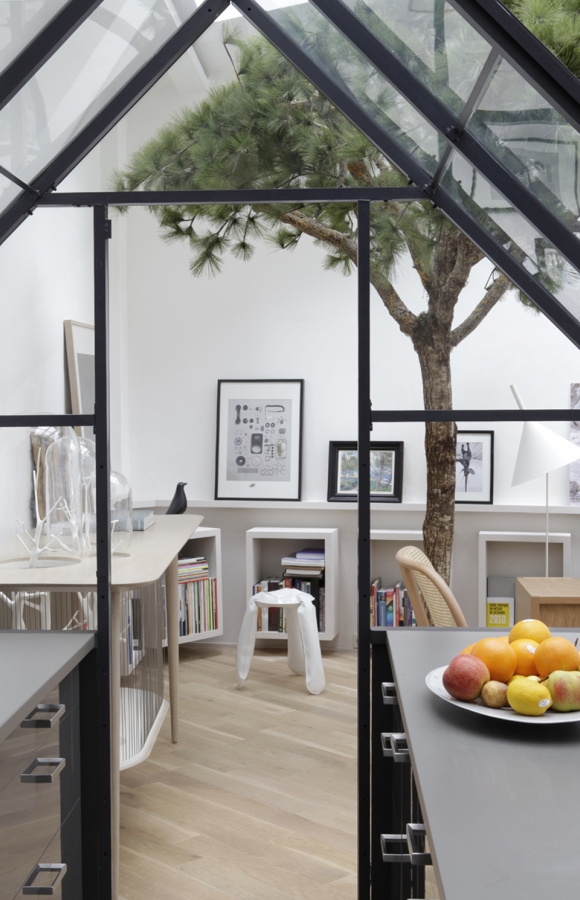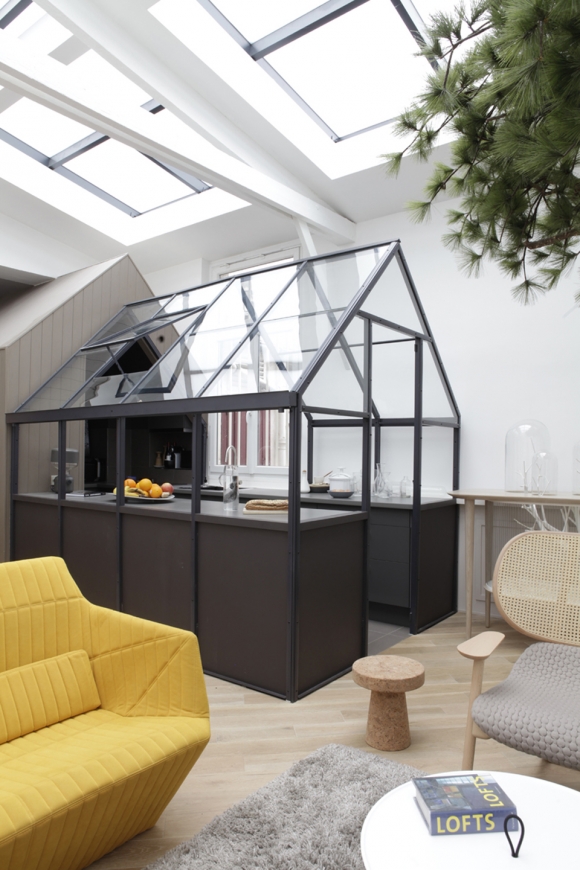 The greenhouse kitchen is definitely one of a kind. The black and dark brown contrast this bright design beautifully. In the kitchen, gray countertops and dark drawers fill the space. The drawer handles have an industrial touch, reminding us of the handles used for file cabinets. The greenhouse structure also adds a bit more division in this open plan.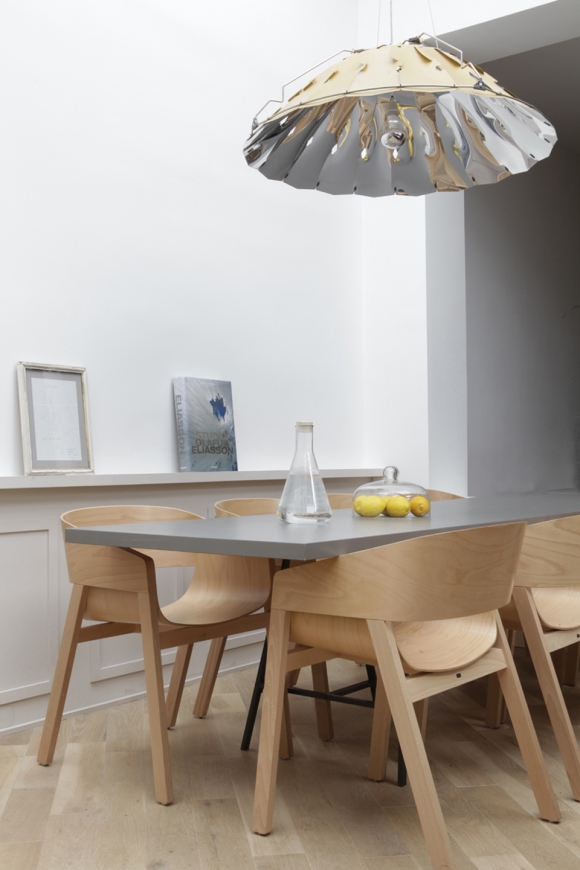 The dining room in this contemporary loft is simple and beautiful. A lengthy gray table is surrounded by fabulously designed wooden chairs. A metal ceiling light hangs over the table, contributing its industrial feel to the dining room, and elevating the design. The top shelf of the built in shelving has continued here, providing a space for a light touch of décor.
We are absolutely in love with the beautifully unique design of this contemporary loft.