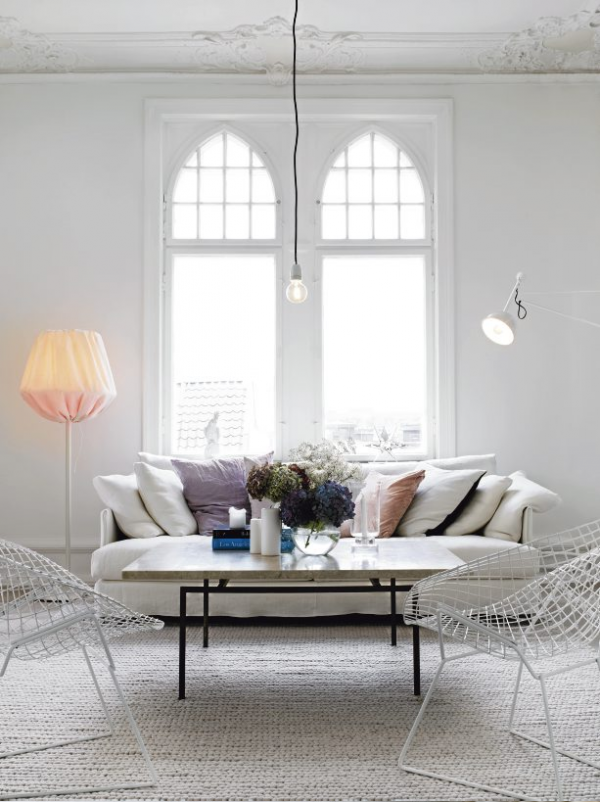 Built in the late nineteenth century, this renovated apartment is amazing. It is located in Malmo, Sweden, and it has gorgeous details, fantastic design, and an insane amount of elegance.
We are so in love with this bright apartment. In this stunning seating area, the ceiling light is simple, hanging in the middle of the design, allowing the nineteenth century architecture to shine. The sofa is decorated with pale colored pillows, white pillows, and a black and white pillow. A covered lamp sits next to the sofa adding a bit of personality to the interior design, and softening the lighting in the room. A white lamp sits opposite the covered lamp, near the modern white chairs. The coffee table has a marble top and black legs, bringing even more elegance to the space. The area rug is a wonderful light color, keeping the design bright, and adding a touch of texture: absolutely delightful.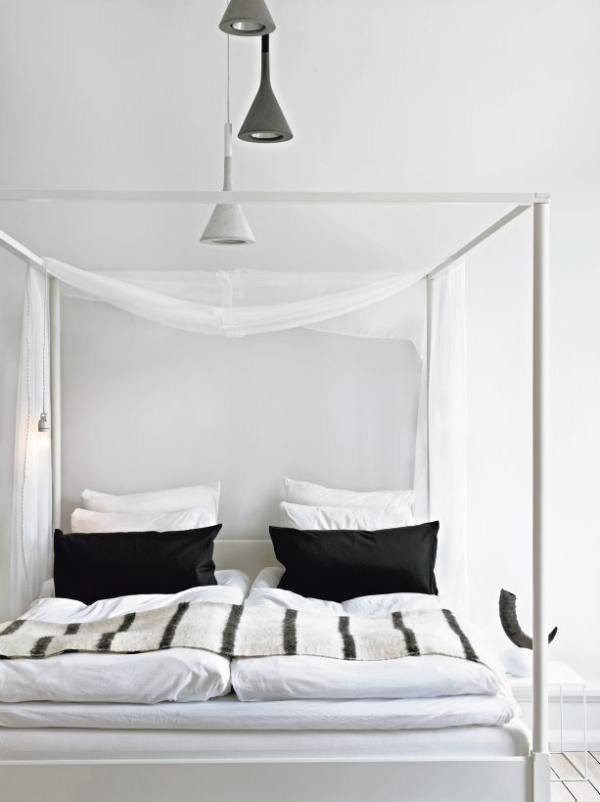 The bedroom in this renovated apartment keeps things sleek and simple with dark grays, blacks, and whites. The ceiling lights are phenomenal. They seem to be made of concrete or some kind of stone, adding a unique touch to the design. The white bed is fitted with black and white pillows and a gray and white throw, and off to the side, a white table is decorated with dark gray and white décor.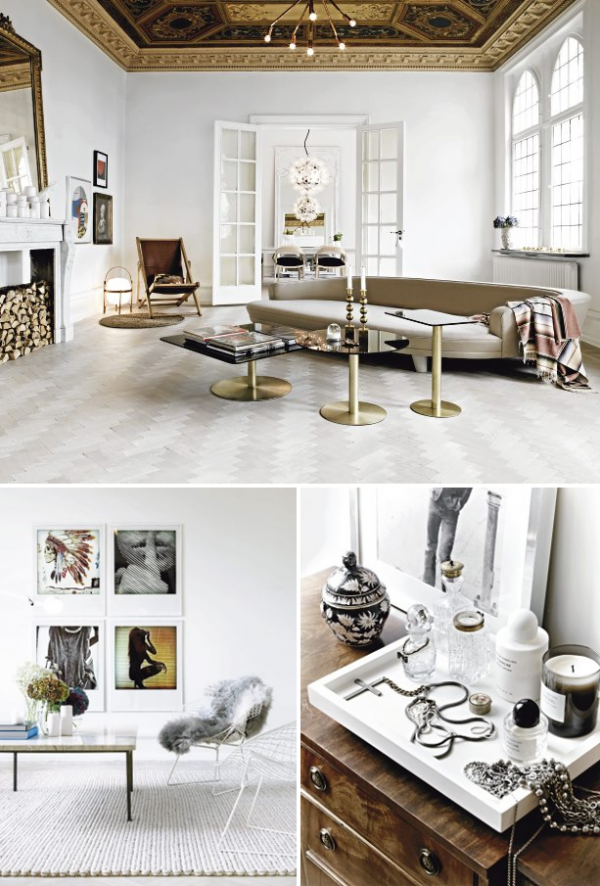 The living room design completely blew our mind. The ceiling detail can't be called anything other than amazing, bringing a huge amount of glamour and elegance to this renovated apartment. Large windows provide natural light, and a neutrally colored modern sofa fills the space. The fireplace is decorated with a large gold mirror, opening this room up even more. Three tables, all with different shapes, sit in front of the sofa, adding interest, and connecting to the gold in the ceiling and the mirror: truly magnificent.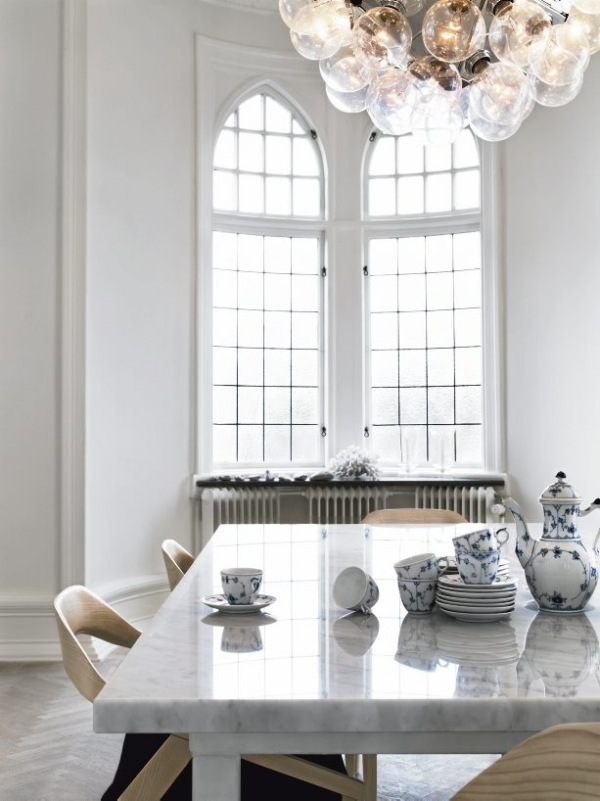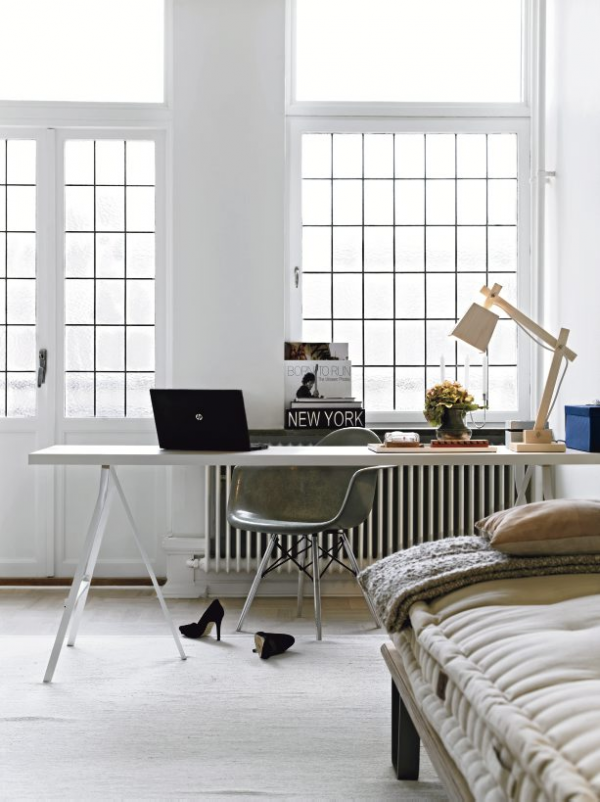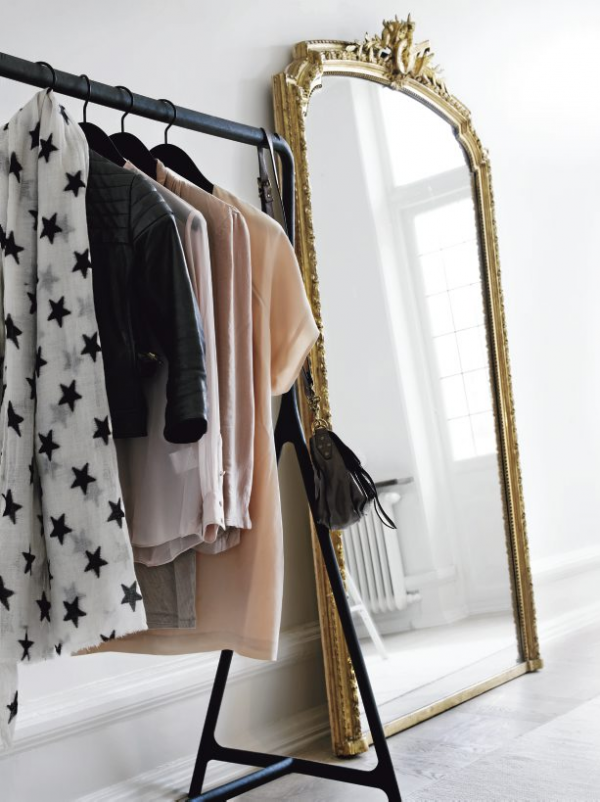 Images found on: Residence (website in Swedish)