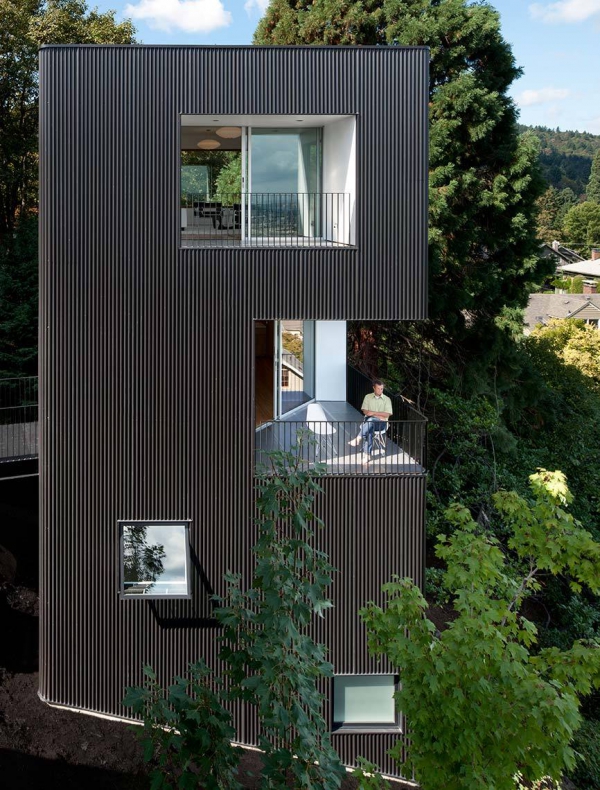 This black corrugated steel-clad home, referred to as the Tower House, can be found atop a hill in lovely Portland, Oregon. Proving that you can still have luxury while leaving a small footprint, Benjamin Waechter Architects designed this home, building up rather than out—saving money, land, and ensuring the home can survive on the sloped hill. Another bonus to the design of the home: the incredible views you get from being so high up!
There are four levels to the Tower House, each one containing a main room with auxiliary spaces. You probably wouldn't guess there are three bedrooms in this house, along with a large living room, spacious kitchen and dining area, and plenty of storage space to spare!
The interior of the home is very on the minimalist side, with white walls, oak and wooden flooring and accents, and black and white furniture. This bodes well with the fact the exterior too is very minimal in appearance.
What also really add to the effect of the Tower House are the outdoor spaces that allow you to really enjoy the location of the home and the views that it provides.
Photos: Lara Swimmer
Тext is copyright to ©Adorable Home – interior design and decorating ideas